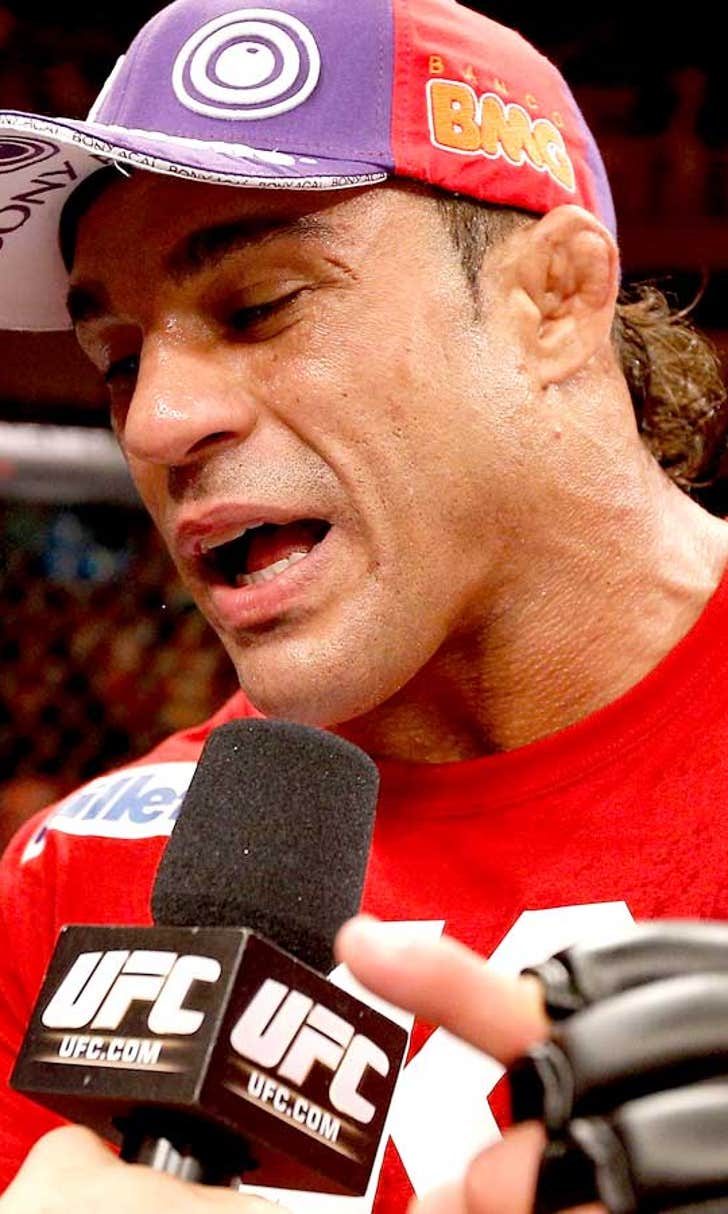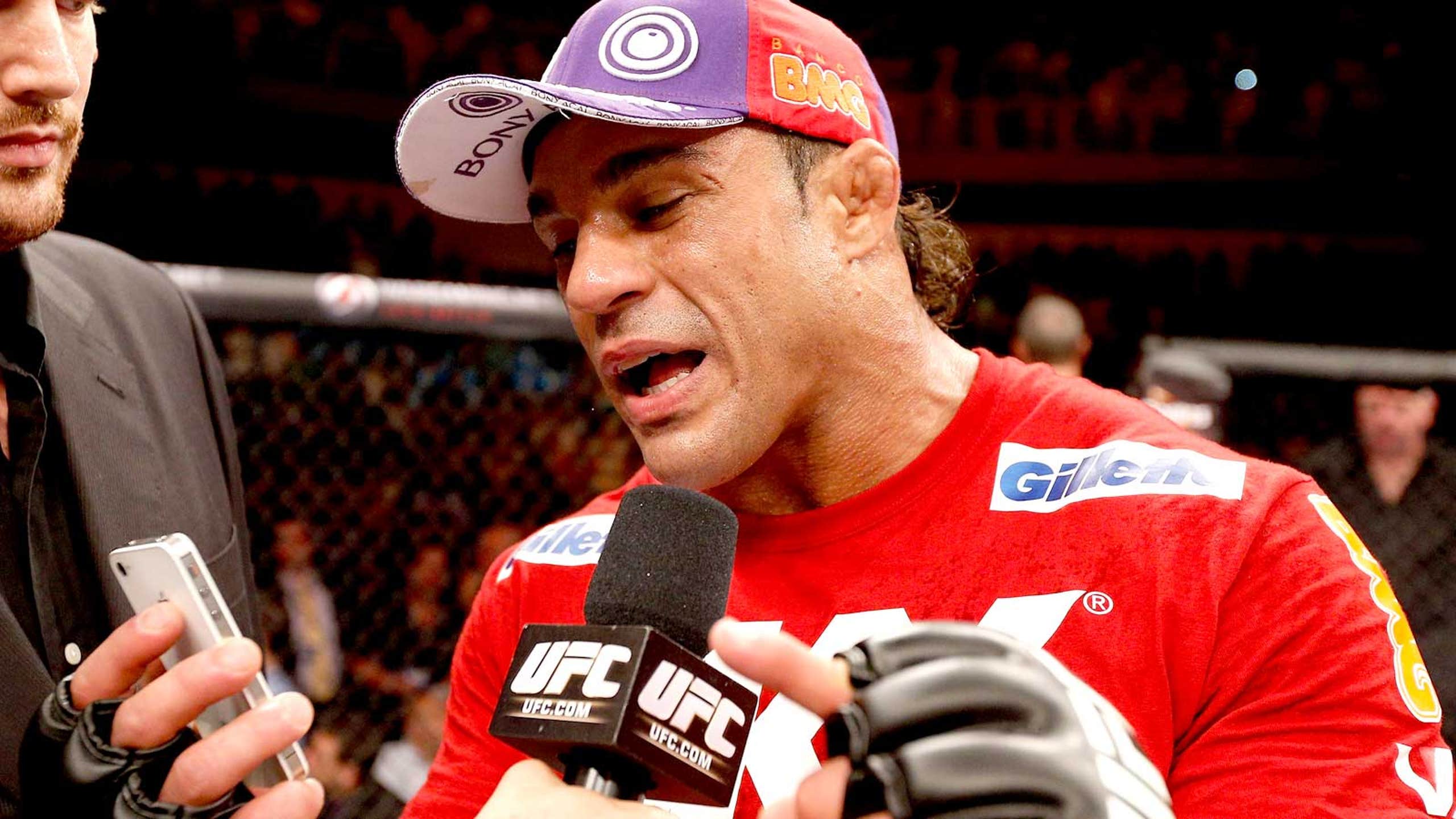 Vitor Belfort: It was the UFC's choice to pull me out of Weidman fight
BY foxsports • February 28, 2014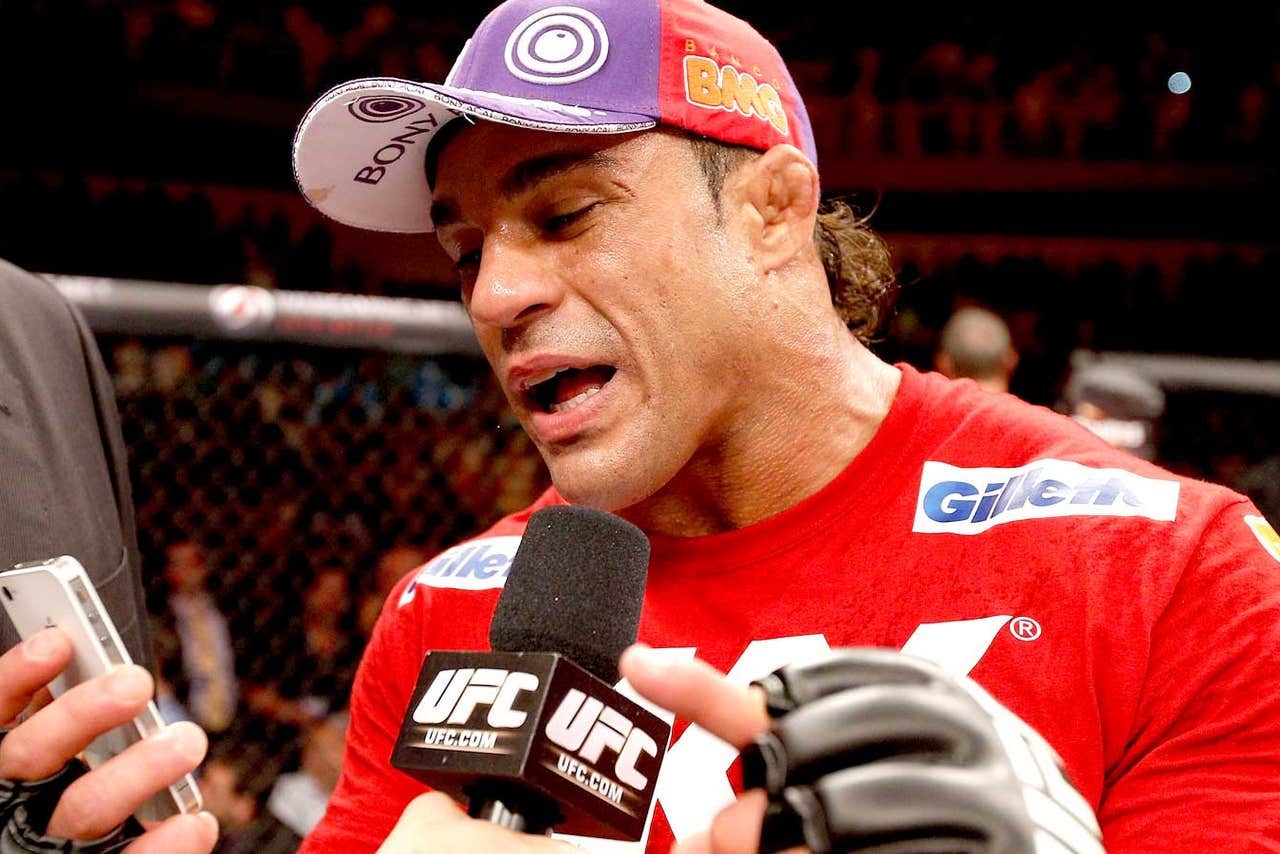 Vitor Belfort says he didn't choose to pull out of the main event of UFC 173 -- the UFC made the decision for him.
In a statement released Friday on his Facebook page, Belfort said, "I never gave up fighting in UFC 173 and never mentioned it." He added that "the UFC decided to put another opponent in my place."
Late Thursday night, the UFC announced on FOX Sports Live that Belfort had withdrawn from the middleweight title fight against Chris Weidman and Lyoto Machida would be stepping in May 24 in Las Vegas. Belfort said in a statement on the program that it was his choice to not compete.
"€œI have determined not to apply for a license to fight in Nevada at this time," Belfort said.
That statement came directly from Belfort's legal counsel, a UFC spokesperson told FOX Sports.
The entire mess started Thursday when the Nevada Athletic Commission ruled to ban testosterone replacement therapy (TRT). Belfort has gotten an exemption for TRT usage over the last three years.
Belfort said in the FOX Sports Live statement that "given the time constraints involved between now and my proposed next bout in May," he would not be participating in the fight. In the Facebook statement, Belfort wrote the UFC made the choice to take him off the card so he could adjust to training without TRT.
The only thing consistent about the two statements is that Belfort said he would be fighting without the use of TRT in the future. On Facebook, Belfort wrote that the UFC told him he will face the winner of the new fight between Weidman and Belfort.
Belfort took a drug test in Nevada earlier this month before the Fighters Only World MMA Awards in Las Vegas. The results of that test were supposed to be released this week. But since Belfort won't be applying for a license in the state, the NAC is not required to release the results to the public.
Here is Belfort's full statement on Facebook (translated from Portuguese):
"I never gave up fighting in UFC 173 never mentioned it. Therefore, all information posted in any mass media advertising that is not true.
What I announced was that I will be resigning "TRT" and not "giving up the fight" to continue my dream of fighting.
The UFC decided to put another opponent in my place because I didn't have time to fit the new rules of the NSAC. According to the UFC, I will face the winner of Weidman vs Lyotto within the new regulations of all the Athletic Commissions.
I'm sorry that this happened, and I appreciate the strength and understanding of all fans, sponsors, UFC and athletic commissions."
---
---