Vitor Belfort faces Kelvin Gastelum in main event at UFC Fortaleza in Brazil
December 14, 2016

Former champion Vitor Belfort will look to erase a recent two-fight skid when he meets Kelvin Gastelum in a middleweight main event at UFC Fight Night in Fortaleza, Brazil on March 11.

The card airs live on FS1.

Following a run at the middleweight title that ended last year, Belfort has struggled to maintain consistency in his past few fights going just 1-2 with a win over Dan Henderson and losses to Ronaldo "Jacare" Souza and Gegard Mousasi.

Still, Belfort remains one of the most dangerous fighters any time he steps into the Octagon and he has always been a marquee star whenever he competes in his native Brazil.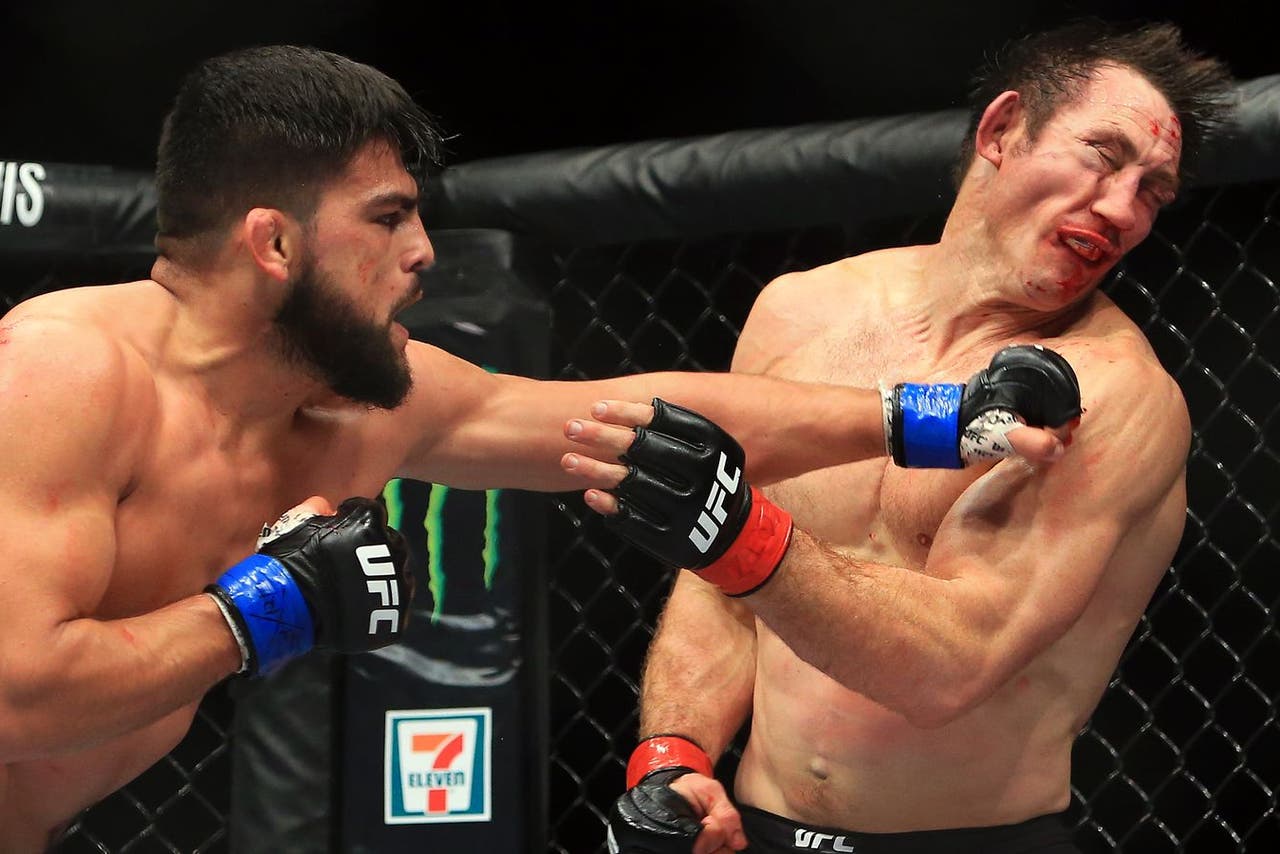 As for Gastelum, he'll enter the fight fresh off a TKO victory over Tim Kennedy at UFC 206 in his third fight at middleweight since joining the UFC by way of "The Ultimate Fighter".

Gastelum was originally scheduled for a welterweight bout at UFC 205 in New York, but he failed to make weight and the matchup with Donald Cerrone was scrapped. Gastelum then moved up to 185 pounds where he dispatched Kennedy this past weekend.

Now Gastelum will stay at middleweight for a shot at Belfort in the new main event for the UFC's upcoming card in Fortaleza, Brazil.


---