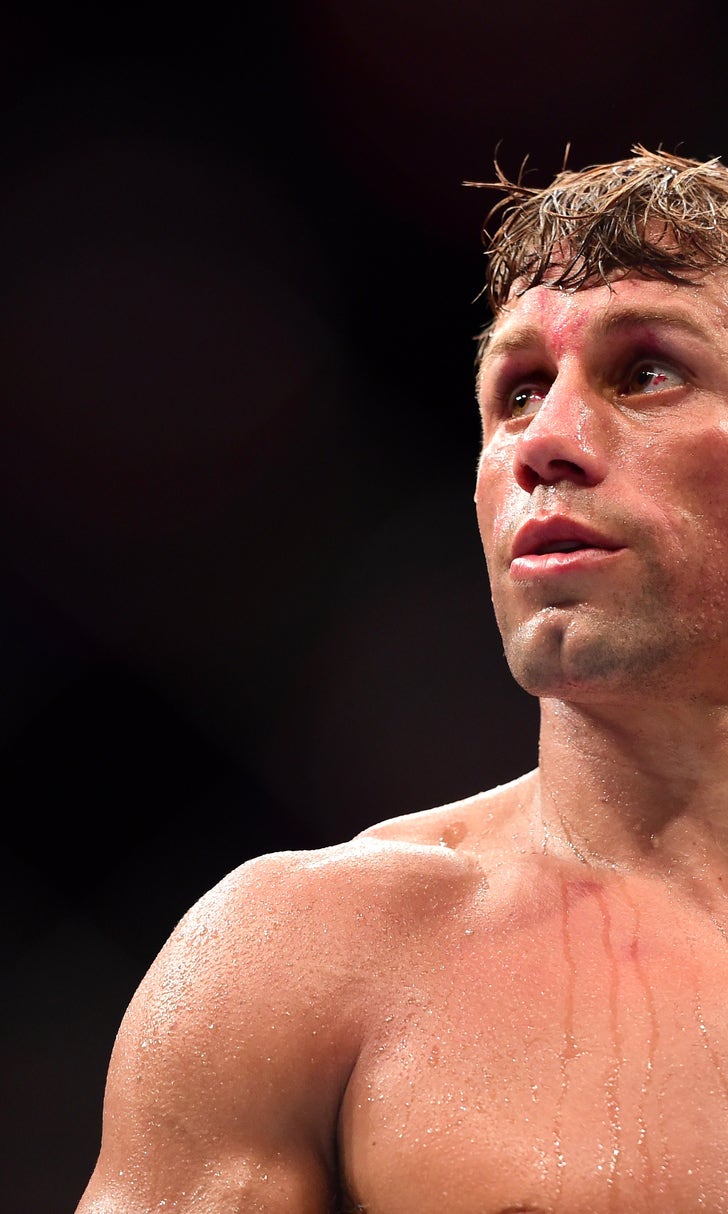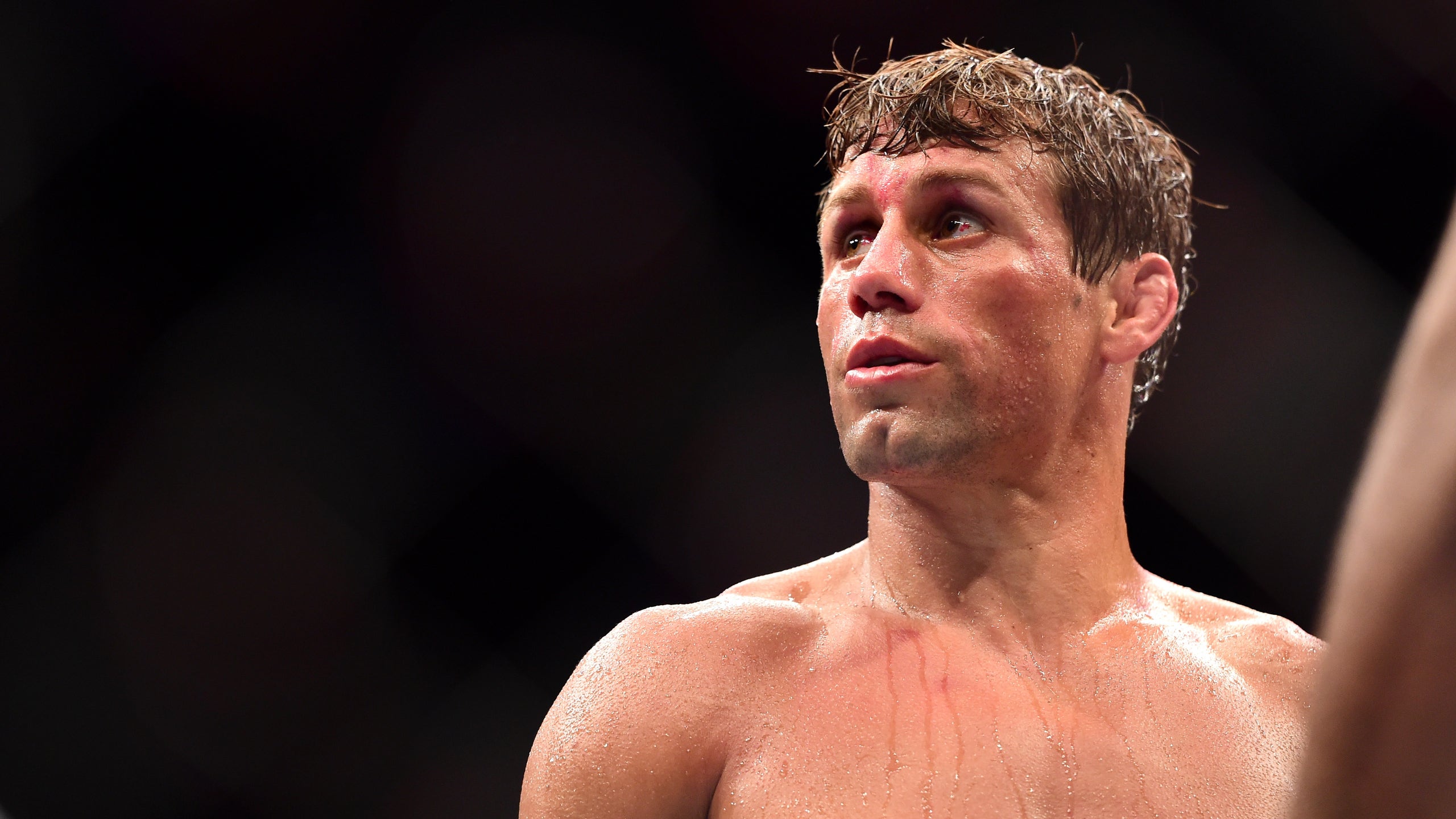 Urijah Faber talks retirement, legacy, Brad Pickett and Garbrandt vs. Cruz
BY Fansided and Jose Youngs/Fansided • December 14, 2016
Mixed martial arts pioneer and future UFC Hall of Famer Urijah Faber previewed his upcoming retirement and how he views his legacy outside of the Octagon
Earlier this month, mixed martial arts pioneer and future UFC Hall of Famer Urijah Faber announced his intentions of retiring from competition following his fight against Brad Pickett at UFC on FOX 22 on Dec. 17 in hometown of Sacramento.
The 37-year-old spoke with Submission Radio to preview the historic moment in his life and how he plans on spending his retirement.
On what makes now the right time to retire
Faber (33-10), a former WEC and King of the Cage champion, is widely regarded as the one who helped establish the lighter weight classes in MMA.
With 13 years and over 40 professional fights under his belt, Faber holds one of the most impressive résumé's in the business. Over the course of his career, he emerged as the face of WEC and pushing the organization into the mainstream when he headlined their lone pay-per-view against featherweight champion Jose Aldo at WEC 48.
But once he's no longer an active fighter, Faber revealed he hopes to transition into a managerial role within his Sacramento-based gym of Team Alpha Male, helping recruit new blood while helping UFC contenders Cody Garbrandt, Chad Mendes and Paige VanZant reach their goals of becoming a UFC champion.
Needless to say, the fighting community was a little shocked when Faber announced the news. But according to Faber, the enormity of the situation has yet to hit him.
"I haven't given too much thought about retirement," said Faber. "I'm more of like a living in the moment kind of guy. But I feel like the time is right. I know that [MMA] is something that I love to do, but it hasn't been evoking the same type of emotion as it has in the past. The ups and downs and everything involved is just a little bit different.
"I still feel real fortunate to be able to work out every day and make a living doing the things that I love. But in all honesty, if I didn't set a time and say, okay, this is gonna be it, I would've just kept on fighting and kept on fighting. Because it doesn't scare me, it's a nice way to make a buck, I enjoy the process. But I feel fortunate to have my wits about me. I feel fortunate to have my body functioning and feel like I'm in good health, and I just feel like it's time to be able to focus on some other things and end on a good note."
On what the moment will be like for after the fight
Faber has gone 1-3 over his past four fights while losing back-to-back decisions to current champ Dominick Cruz at UFC 199 in June and Jimmie Rivera at UFC 203 in September. Despite these string of losses, Faber remains one of the top bantamweights. So with his swan song on the horizon, Faber recognizes he has to give his hometown a reason to cheer one last time.
"I don't think it's the wisest thing to do to think about what I'm going do to end my career," said Faber. "I mean, my career is going up until that day and I have to focus as such. So I haven't really thought about [life after fighting]. I know it's going to be a mystery to how the emotions are on that night, whether it's going to be a breath of relief or, you know, emotional saying goodbye or what's gonna happen. So I'm just gonna go with the moment. That's kind of how I live my life anyways and just go out thankful and hopefully have a performance of my lifetime."
Thoughts on Brad Pickett as his last opponent
Faber's final opponent, Pickett (25-12), a former Cage Rage featherweight champion, has gone 2-5 in his last seven bouts. In his most recent outing, the man known as 'One Punch' was found on the wrong end of first round submission, courtesy of Iuri Alcantara at UFC 204. Prior to this setback, Pickett earned an emotional decision win over Francisco Rivera in his hometown of London at UFC Fight Night 84.
While his name doesn't hold the same weight in the eyes of casual fans, Faber recognizes the threat PIckett poses once the Octagon door closes.
"I've never asked for anyone really specifically in a fight, unless it's to challenge for the title or to pick a fight for a reason that it's gonna be a good business decision," said Faber. "But I'm happy it's Brad. I have a lot of respect for Brad, I love the way he fights. He comes with danger and he comes with intent to kill, and there's no way it's gonna be a boring fight with a guy like that.
"And I have to be on my A-game to make it happen, because he's got wins over guys like Demetrious Johnson and he's been a top guy for a lot of years. So I'm excited for a challenge. I'm excited for a guy that I respect a lot, and I feel like he's kind of an iconic guy for the UK as well. He's been one of those soldiers, especially at the light weights, that has helped put MMA on the map, and so it seems kind of fitting."
On his legacy inside the Octagon
Faber ends his career with several UFC/WEC records including the most consecutive title defenses in the WEC (five), most successful title defenses in the WEC (five), most wins in UFC bantamweight division (nine), most finishes in the UFC bantamweight division (six), most losses in title fights (seven) and most submissions in the UFC bantamweight division (six).
But with no UFC belt on his mantle, will he feel fulfilled once he leaves the Octagon for good?
"I do feel fulfilled," said Faber. "I mean, of course there's always things that you wish you could get a second chance at, or specific fights, or having the UFC title would have been nice. Of course, they didn't bring my weight class into the UFC until I was nearly 32 years old and I had quite a few shots, including like some short-notice fights where guys have been injured and I jumped in because I'd been prepped and ready.
"But I don't really have any regrets. I feel like as soon as we start regretting or thinking about what could've, should've, would've, that's just a bad place to be. I'm always forward-thinking and I'm happy to have been a pioneer in this sport. I'm happy to be a guy that's been a world champion in this sport, a top contender in this sport, a fan favorite in this sport, somebody that's built something bigger than myself, with creating a team. And I'm pretty happy with all that. And who knows what's going to happen in the future."
On his rivalry with Dominick Cruz
While Faber carried the torch of the lower weight classes in his early years, his heated rivalry with Dominick Cruz raised the stock of the entire 135-pound division. First locking horns at WEC 26 in 2007, Faber defended his WEC title with a first round submission over Cruz.
Four years later, Cruz, now the UFC's inaugural bantamweight champion, got revenge with a hard-fought decision win at UFC 132. The two were then slated to complete their trilogy at UFC 148 after serving as opposing coaches of The Ultimate Fighter 15. But after an injury to Cruz forced him out of the bout, fans began to wonder if the two rivals would ever finish their rubber match.
It would be another five years before they finished their business. This time Cruz put the final nail in the coffin with another decision win at UFC 199. But even in defeat, Faber could only look at the bright side.
"Oh, I enjoyed the whole [rivalry]," said Faber. "As you've seen me on the Ultimate Fighter with Cruz and with Conor [McGregor' and just in general, you can't really get under my skin. So I've enjoyed the whole process, from the banter back and forth, to the fights, before, during and after.
"I really enjoyed it and I actually feel like Cruz has grown up a lot. He was an immature little punk when I first met him and now he's just an irritating champion. But he's grown up a lot and so I have respect for him and what he's accomplished as well. And I hope he doesn't take it too hard when Cody comes in and thumps him. Hopefully he can keep his head high."
On how his protégé Garbrandt can defeat Cruz at UFC 207
So with the rivalry complete, Cruz will now put his title on the line against Faber's young protégé Cody Garbrandt at UFC 207 later this month. While Cruz is widely considered one of, if the not the greatest bantamweight MMA history, Faber is confident Garbrandt can dismantle the champion.
"The most dangerous part about Cruz is he's able to frustrate guys," said Faber. "And what I've seen from Cody, unlike guys like TJ Dillashaw – I've seen TJ from the very beginning of his career, up until him being in the gym as a champion and preparing to defend the title, and TJ is the worst when he's frustrated, Cody Garbrandt is better when he's frustrated."
Garbrandt (10-0), a former amateur boxing champion, is coming off a violent 48-second knockout victory over Takeya Mizugaki at UFC 202 in August. This not only kept his perfect record intact but also marked his ninth career (T)KO victory while also besting in Cruz's finish of Mizugaki at UFC 178 by 13-seconds.
"He's got a boxing pedigree and a wrestling pedigree that is unmatched within our sport. I mean, he's a guy that's had a lot of success as a kid as a wrestler, as a high school wrestler, and then just transferred right into Mixed Martial Arts. And he's been boxing since he was a little kid. So the frustration that happens when you fight a guy like Cruz, it makes some guys worse and makes some guys better. And for Cody, it's going to make him better and it's going to be a bad night for Cruz."
If this is really it or if there's a chance Faber returns for one more fight
"I mean, you never know," teased Faber. "I have a real hard time turning down a good time. And for me, that's what fighting is. And the margins on fighting are awesome compared to most business. Meaning, the overhead of a clothing company or a health bar or anything like that, doesn't rival the fight game.
"I feel like it makes sense for me to do what I'm doing. I have a lot of things I want to focus on, a lot of passions in this world, and can someone coax me into coming out of retirement by picking a fight? I mean, I would never rule that out. But in my mind, this is going to be it."
More from FanSided
This article originally appeared on
---
---