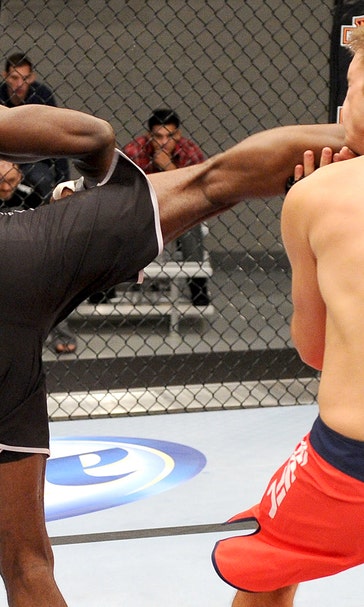 Uriah Hall responds to criticism with 'F*** It system'
July 4, 2014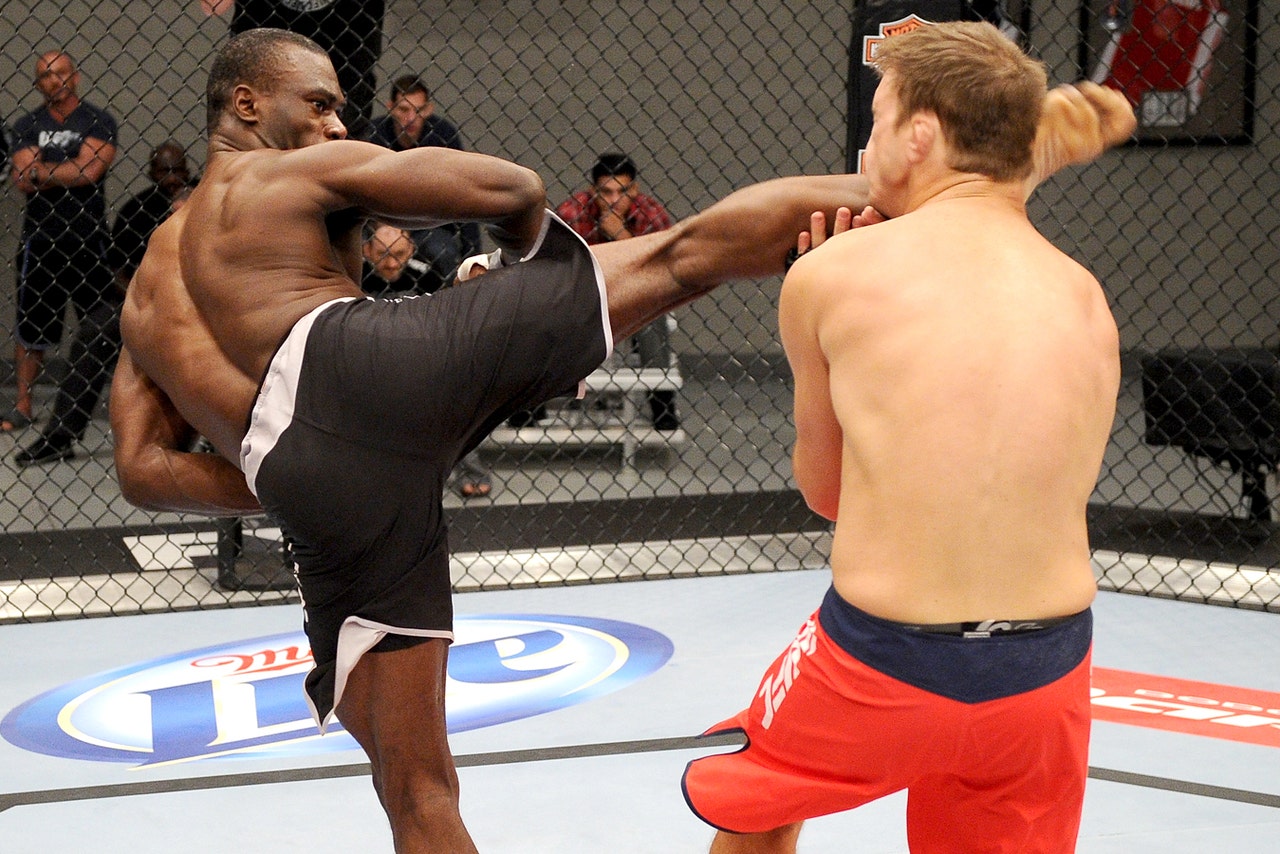 LAS VEGAS -- In a matter of months, Uriah Hall went from being viewed as the next Anderson Silva to current headcase. From potential superstar to possible washout. The truth is that he is none of those things. He is both talented and complex. He's both incomplete and evolving.
Just one year into his UFC career, that should be OK, but the critics won't let the 29-year-old Hall progress at his own pace. Not when they recall his highlight-reel wins on season 17 of The Ultimate Fighter. That kind of talent isn't easily forgotten, even if it is apparently more easily dismissed.
Hall won some fallen bandwagon jumpers back his last time out, when he outclassed Chris Leben so soundly in the opening round of their UFC 168 bout that Leben opted out of the fight and then called it a career, convinced that Hall signaled the arrival of the next generation fighter.
After that eyebrow-raising effort, he's back to being a massive favorite again. On Saturday's UFC 175 card, Hall is a significant favorite over Thiago Santos. That means the return of expectations, and of critical analysis. But after experiencing it all already, Hall doesn't want to hear it.
"I've been working on this new thing called that's called the 'f*** it system,'" he told FOX Sports. "You just say, 'F*** it.' F*** you, f*** whatever I don't like about you. Just f*** it. It's part of life. You've just got to live and not worry about what everyone else says."
Hall has been bothered by two things. The first is a misunderstanding of his journey. He's a martial artist more than a fighter, and his candidness in the admission turned some people off. But, he reasons, isn't his personal definition his own business?
There's no reason why everyone has to be a belt-chaser above all else. It's OK to have a broader, more personal goal of self-discovery, too. After all, in each individual fight, the outward stakes are the same regardless. Either you win or lose. But to a martial artist, the lessons are often a more important reward, and frequently, there is more to learn from a loss than a win.
So who are we to say that his losses were some sort of disappointment when we didn't wait to see how he manifested his lessons learned.
"You have to focus on what drives you," he said. "For me it's getting better. That's hard to understand for some people. A goal -- like to get a belt -- is good, but as a martial artist, I just want to get better."
That seems simple enough, pure enough.
In Santos, he is facing an opponent that has competed twice in the octagon but is known mostly by the most devoted of UFC fans. With five career TKO's, including one in his last bout against Ronny Markes, he has power that may rival Hall's, but Hall hasn't spent much time obsessing over him.
"Honestly I don't really know anything about him," he said. "I know he's in my way and that's pretty much it. I don't know much. I think he was on TUF Brazil. But it doesn't matter. I just have to go in there and do what I got to do."
While some fighters do extended film study on their opponents, intricately breaking down all of their tendencies, Hall said he simply prefers to live in the moment and figure out his foe in the heat of the moment. That's undoubtedly risky, but it certainly fits into his newly adopted system.
In experiencing so many ups and downs in the early days of his UFC career, you can understand where he's coming from. Often maligned, frequently misunderstood, Hall no longer has any need to try to please anyone or fight for anyone other than himself. His approach, his way.
"I don't give a s***," he said. "I just got to go out there and do what I got to do. It's not rocket science, it's fighting, man. Just keep it simple."

---
---