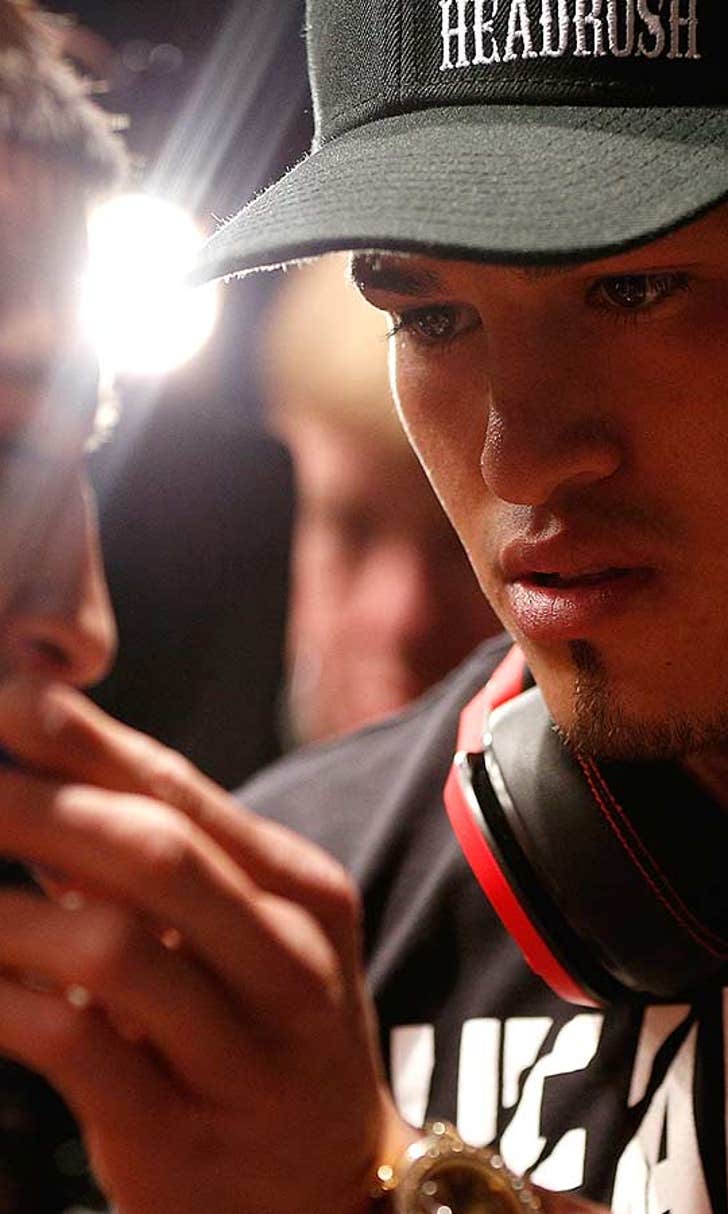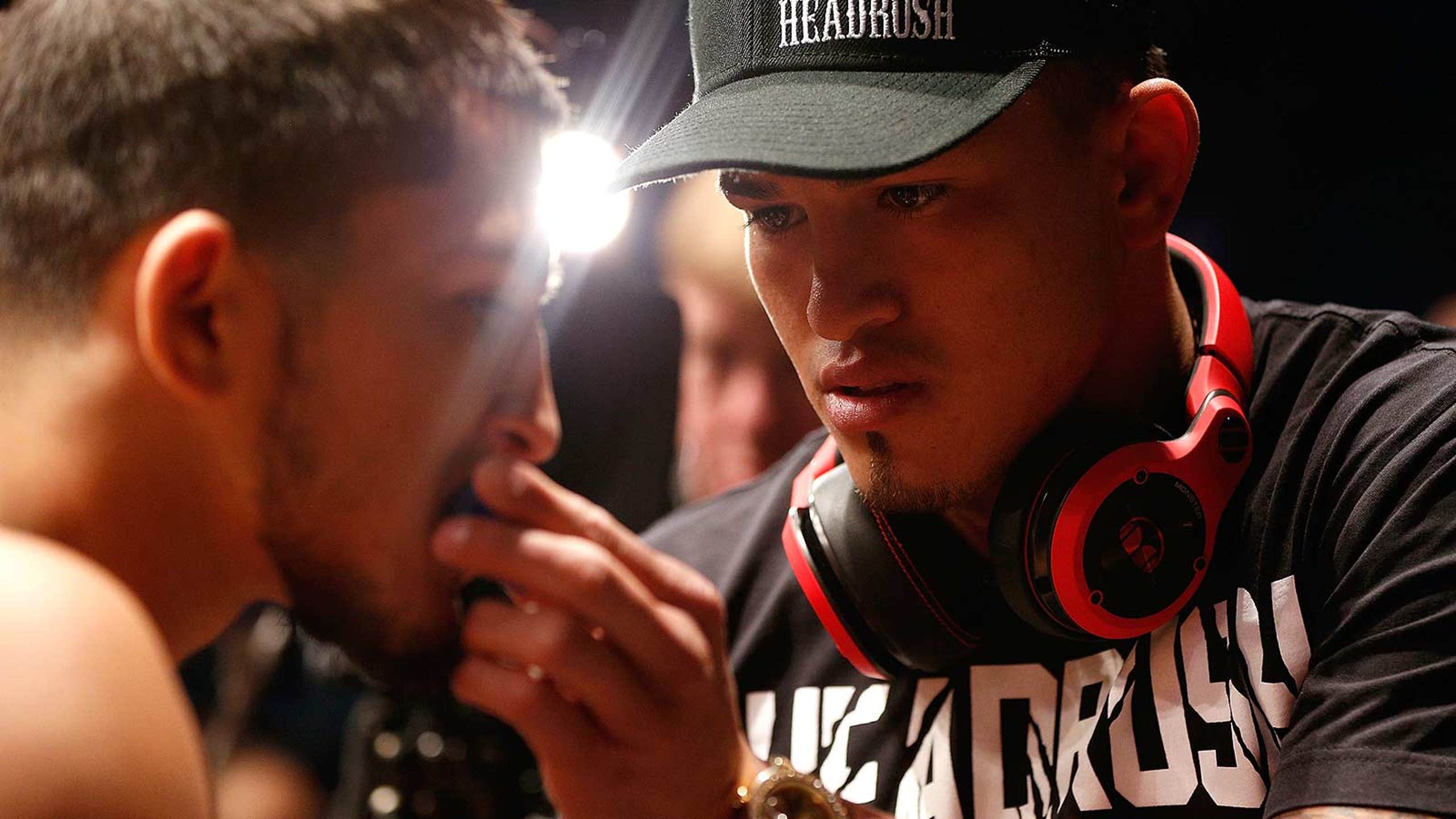 Unregulated Green-Lighting: A look at fight gym culture and unsanctioned bouts
BY Elias Cepeda • December 16, 2014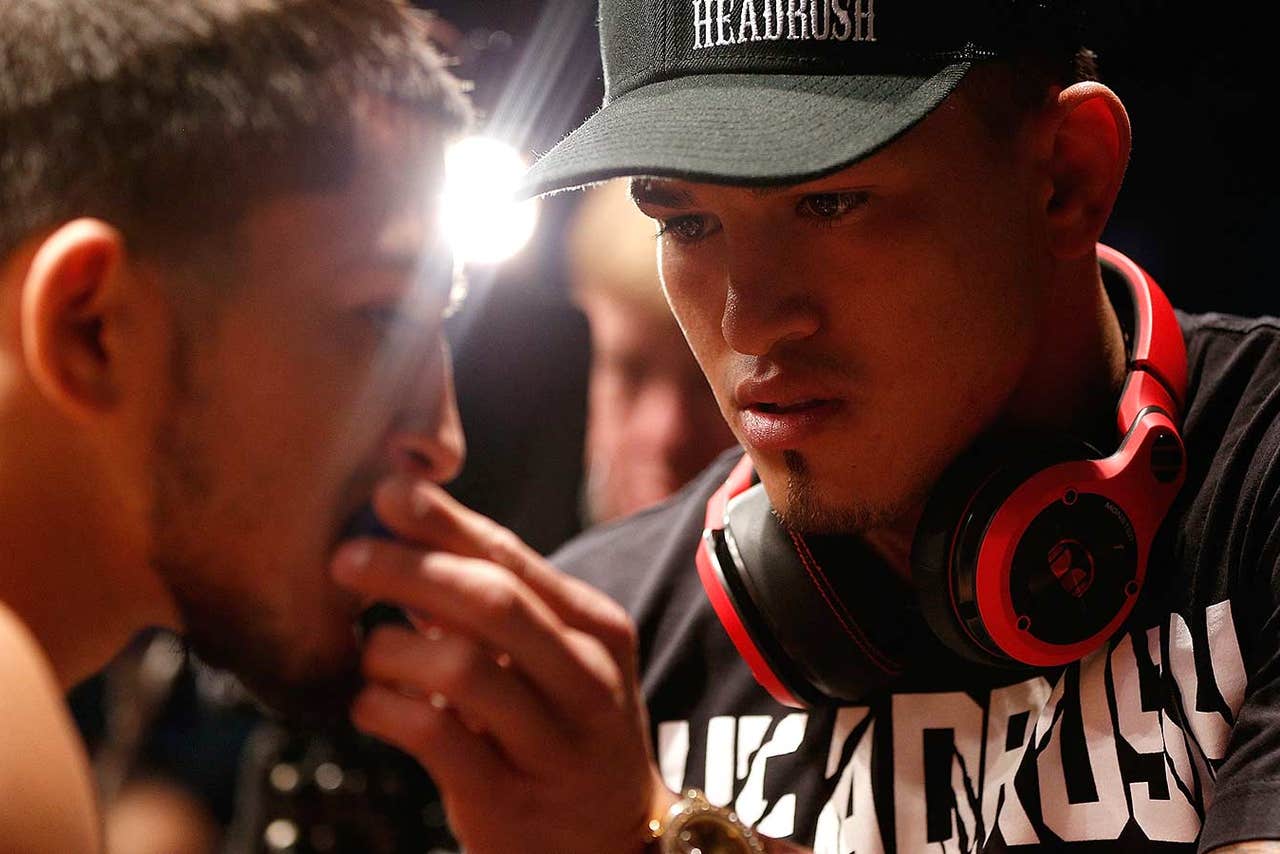 After an investigative report on the tragic death last March of Duke Roufus-trained amateur kick boxer Dennis Munson Jr. was published recently by the Milwaukee Journal Sentinel, a number of former fighters and trainers from head coach Roufus' Milwaukee Roufusport gym came forward with allegations of a dangerous culture of bullying and negligence fostered by the well-known trainer of champions.
Those allegations, as well the death of Roufus' student Munson Jr. at Roufus' unregulated kickboxing event, sparked questions and discussion about fight gym culture as well as the need for increased regulation of amateur fight events.
Former UFC heavyweight Pat Barry and his fiancee and TUF 20 finalist Rose Namajunas (who both trained at Roufusport in years past) led the way with allegations of excessive gym violence and bullying as well as indifference to fighter well-being during events against Roufus and his gym. They were joined in criticism of Roufus by former Roufusport Brazilian Jiu Jitsu coach Red Schaefer, who issued statements through his Facebook page.
The issue was a strong and mostly unspoken undercurrent of some of the biggest UFC events of the past two weeks as Pettis defended his UFC lightweight belt at UFC 181 on Dec. 6 and Namajunas vied for the UFC strawweight title last Saturday. Before his fight, Pettis wouldn't talk about the issue with us when we interviewed him, and Roufus didn't return our messages.
With his title fight behind him, Pettis opened up a bit to us last week and said that Barry's and Namajunas' allegations didn't ring true with him at all, as well as expressing disappointment in the charges and maintaining that Roufus has his full confidence and trust. Many of the allegations had to do with so-called "green-lighting" from Roufus on members of his team.
"I know the truth and no one can change my opinion of Duke," Pettis told us.
The term green-lighting was thrown around a lot but not explained to those not already in the know. There is a range in meanings of the term, "green-light," but it generally has to do with a person in a leadership position at a gym letting or directing another teammate to go extra hard at someone in the gym, in hopes of teaching them a lesson.
Though, up to this point, we have not been able to reach Roufus for his take on the allegations of, among other things, green-lighting, we were able to reach other members and leaders of large MMA gyms for insight into their experience with "green-lighting," and gym culture all-around.
Retired UFC two-division champion and Hall of Famer Randy Couture runs one of the United States' first MMA mega gyms, Xtreme Couture, out of Las Vegas. In addition to coaching there, Couture has a lifetime of gym and mat experience as an Olympic team wrestler and founder of Team Quest.
According to Couture, the type of violent and bullying green-lighting of team members alleged to have occurred at Roufusport in years past serves no useful function. "I have never had any negative experiences with Duke, and I know he took a lot of heat, but I don't know what happened in his gym. I do think that green-lighting with your team, your core group of guys, I don't think you want that type of activity," Couture tells us.
Couture says that, while he is a firm believer of iron sharpening iron in the practice room, when a serious issue like team members being too aggressive during training comes up, talking is the best option. "Usually, you're better off sitting down and talking with somebody if there's an issue with them and asking them, 'hey, what's going on with you?' Or, 'hey, take it easy, you know? This isn't a fight and I've got a fight in four weeks, so take it down a notch,' he says.
"That's the appropriate circumstance where that needs to happen. Sometimes, it just boils down to anger. Fighters don't like to get hit, even in the training environment. It can escalate to where one guy goes harder, then the other, and then a fight breaks out in the middle of practice."
Couture says that his only real experience with green-lighting has been when outsiders come into a team environment, blatantly disrespect the team and won't listen to reason. "MMA gyms attract all kinds of people," he explains.
"Sometimes a person comes in and they haven't meshed into a group yet, and they think they are a fighter or want to be a fighter so they talk smack or insult the athletes and coaches, which is an odd thing to do. That kind of attitude, especially in an MMA gym, is not very wise. The only time I've seen a guy get a green light is a situation like that where we just don't know what his problem is and he's acting like the baddest guy on the planet. Someone like that walks into a gym and one of two things is going to happen. They are either going to get straightened out or they will walk out and never come back. They will either get rid of their ego and get with the program, or leave."
UFC featherweight Cole Miller is a member of one of the largest and most successful MMA teams in the world, American Top Team, but grew up training in much smaller gyms back in his native Georgia. The fighter says that green-lighting isn't a phenomenon that is unique to MMA gyms, but that it is sometimes useful to correct bullying behavior in an informal way.
"Green-lighting is not just an MMA culture thing, it's everywhere," he says.
"It exists in boxing, and traditional martial arts like Judo, Tae Kwon Do."
At big gyms like ATT, Cole says that issues get taken care of naturally, and without any coordination or planning.
"When you're at a major gym like Top Team, if one fighter or multiple fighters have a problem with you, you're sitting right there with your shin pads on and mouth guard in for sparring every Tuesday," he says.
"You can go talk to the person man-to-man and let them know they are being an idiot and then you can spar and have it out.
"At smaller gyms, when they green-light somebody it's because they are being overly disrespectful or there seems to be something wrong with them. For example, I've seen an 110 pound girl get power bombed by a 210 pound guy. There's something wrong with that person. They are clearly not picking up what is being put down. In a situation like that, they can get green-lit. And it's like, 'hey, do whatever you want. Mess them up a little bit.' This doesn't mean you put them to sleep or break their arm if they tap out. It just means you let the punches be what they are. If you have him in an arm bar and he doesn't tap, you keep on going."
UFC lightweight Joe Lauzon owns one of the most successful gyms on the East coast, Lauzon Mixed Martial Arts, and echoes Miller and Couture's explanations. "If someone is being a jerk to my brother [former UFC fighter] Dan, for example, I don't have to protect Dan," he explains.
"He can take care of things himself. He gives me a look like, 'can I go?' And if there is someone out there trying to hurt him, you just let him know that yeah, go ahead and go for it. It's still sparring, it's not a real fight, but if someone is going too hard out there, you let your guy go hard back at them."
Miller says that one of the main reasons he believes there can sometimes be problems with conduct at an MMA gym, is that there often are not officially set codes of conduct, as there sometimes are in so-called traditional martial arts (TMA) schools.
"The problem that I see in most MMA gyms, as opposed to TMA gyms is that at TMA gyms, they let you know up-front what the requirements on how you should behave are," he says.
"They tell you how you are expected to conduct yourself, off the bat. You get a book on how you should behave, and act and how you are expected to treat training partners, how instructors are addressed, and a code of ethics."
There is the concern that lack of official standards and oversight is not just a cultural problem in some gyms, but also a regulatory one in many states. The Roufus-promoted fight event where Roufusport team member Dennis Munson Jr. fought in his first and last kickboxing event before dying soon after, was unregulated by the state of Wisconsin.
As such, the referees, judges and medical personnel decisions were left up to the promoter Duke Roufus, to select and hire. As is often the case, Roufus chose people who he was close to personally and professionally to work the event as doctors, and fight officials.
These same officials, including a ringside physician who ignored Munson after he collapsed in his corner after the fight, a referee who inexplicably allowed the fight to continue without even having the doctor take a look at Munson despite his wobbling around the ring, absorbing strikes with no defense or returned offense for minutes on end, were all selected and hired by Roufus the promoter, instead of by the state of Wisconsin, as is the proper procedure for regulated events.
This type of set-up is a huge problem, according to experienced referee Rob Hinds. "That is a major problem," he tells us.
"What happens when an athletic commission or tribal commission fully regulates an event, the promoter can always recommend or request an official, but he can't choose them. It is the athletic or tribal commission that assigns officials. At an amateur or unregulated event, the promoter often gets a friend in there or somebody they've used before. Most of the times, they are barely qualified or qualified at all. Even if they are fairly qualified officials, you never know what will happen. I've seen it happen where two out of the three needed judges didn't show at an event so the promoter grabbed buddies of his to sit in the judges' seats."
In a situation where the promoter has unchecked self-regulatory power, and also is a coach for some of the participating athletes, the problems can compound because of conflicts of interest. Hinds says that there are big holes in regulation, nationwide, of amateur combat sports, even ones connected to big UFC names like Roufus.
"There's a major hole in combat sports at the amateur level in terms of regulation," he says.
"In combat sports things can go wrong. An athletic commission does important things like requiring, conducting or checking medical examinations, and checking that matchmaking is consistent, fair and safe."
Hinds believes that, though athletic commissions can make mistakes, conducting shows that are completely unregulated by state or tribal athletic commissions almost assures that proper safety precautions will not be taken.
"Any athletic or tribal commission could make some mistakes, but when you leave it up to the promoter to make sure everything is in place, it compromises things," he says.
"A lot of times it comes down to a hot ticket-seller on a card. If there's something not right about a fight or matchup, or a fighter's health, a promoter can still go forward with it if it's an unregulated event."
States like Wisconsin, home to many UFC fighters like Pettis, as well as potential future UFC fighters, do regulate professional fight events but currently choose not to provide the same oversight and protection for amateur fighters who, as less experienced and seasoned athletes, arguably are in need of more safety precautions and care.
Until state regulators choose to regulate amateur fight events, it is likely that promoters like Roufus will still self-regulate their amateur events. Hinds has advice for fighters and coaches who are tempted to take part in such events, because they want to gain competition experience.
"If you continue to compete for promoters who are constantly putting you in danger, you're taking the risk," he says.
"It's not always the promoter's fault, it's your fault. Nobody's got your back." 
---
---