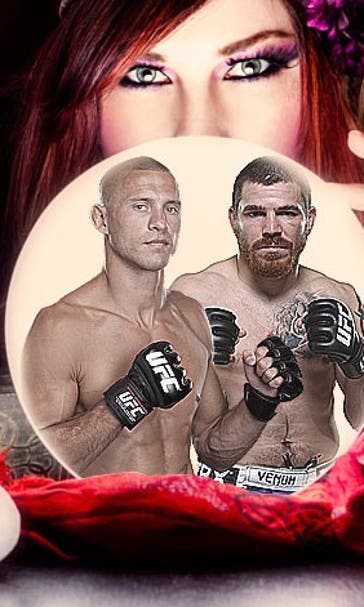 UFC Fight Night: Cerrone vs. Miller Crystal Ball Predictions
BY foxsports • July 14, 2014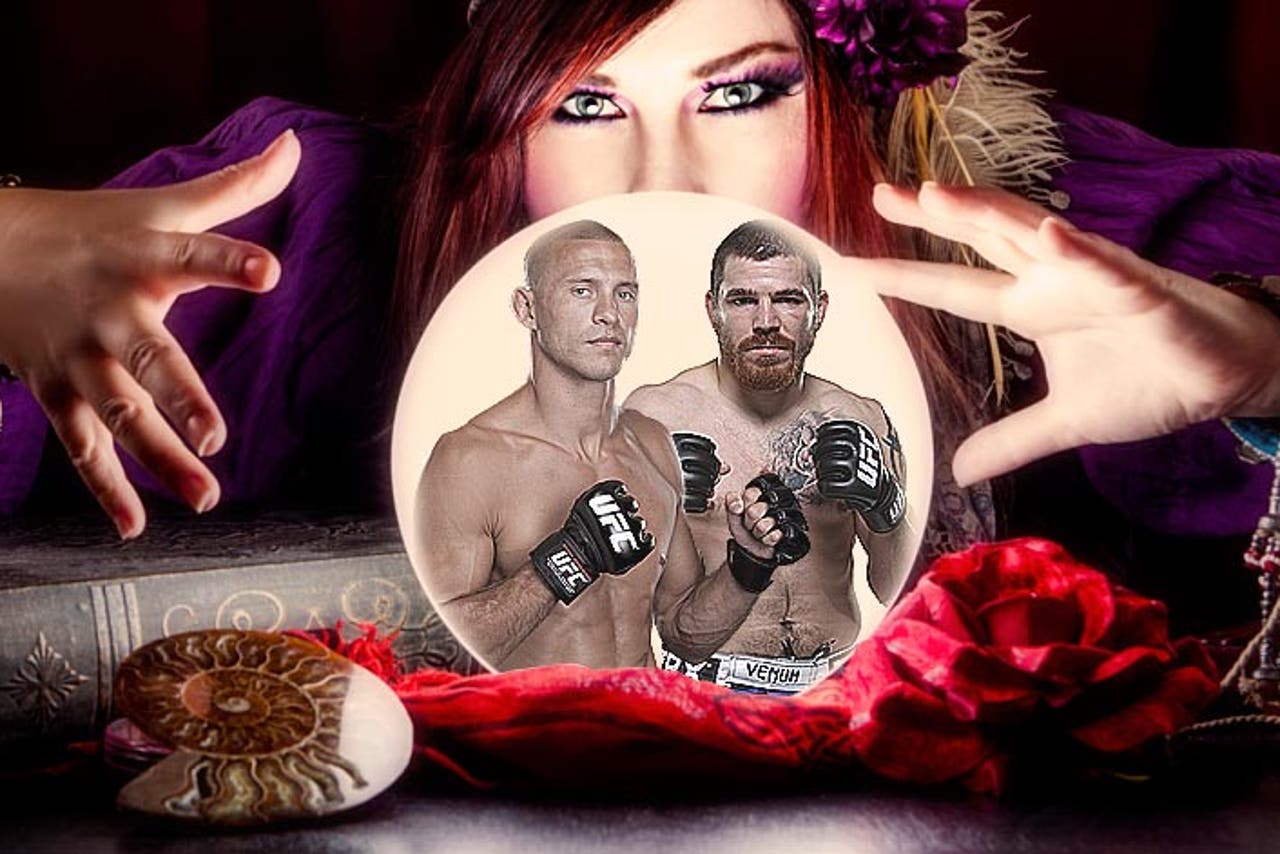 Two of the most exciting and talented lightweights on the planet will meet at Revel in Atlantic City on Wednesday night. Many people are having trouble picking a side when it comes to Donald Cerrone vs. Jim Miller, but the expectation is violence between these two bonus hunters at UFC Fight Night (9 p.m., FOX Sports 1).
The winner will stay relevant in the loaded 155-pound division, while the loser faces the possibility of becoming little more than a gatekeeper. Which one of these top-10 lightweights will win? Here are the predictions:
Donald Cerrone vs. Jim Miller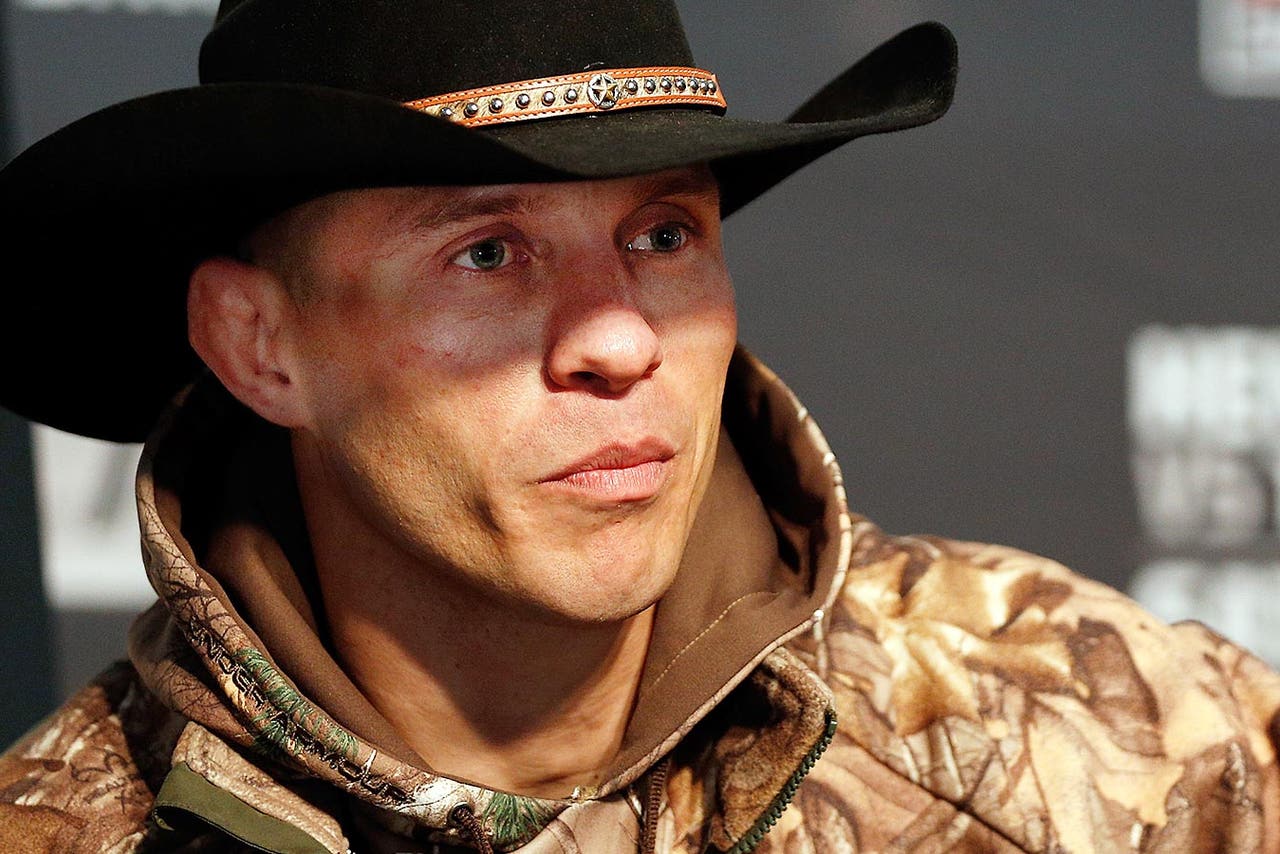 Donald Cerrone has more tools in this toolbox than Jim Miller. Slightly.
In a lightweight division packed with exciting fighters, this is actually one of the most action-packed matchups the UFC could have made. Both men are multiple-time bonus winners with the ability to finish in multiple ways. Both men have also fallen short of fighting for a UFC title. It's a pivotal fight in so many ways.
Cerrone obviously has the advantage standing up. His Muay Thai is crisp, clean and he has power. Normally, his leg kicks would be a huge asset, but he might be inclined to use them on a limited basis Wednesday, because there's a good chance Miller is going to want to take this thing to the ground.
If it goes there, Cerrone is pretty underrated off his back. "Cowboy" can pretty much finish from anywhere -- we've seen a darn good triangle choke from him in the past. Miller's path to victory has a few more ifs. He's also not nearly as athletic and giving up a few inches in reach. If you're counting (and we are), that's too many factors in Cerrone's favor even when you add in Miller being home in New Jersey.
Prediction: Cerrone by unanimous decision
Edson Barboza vs. Evan Dunham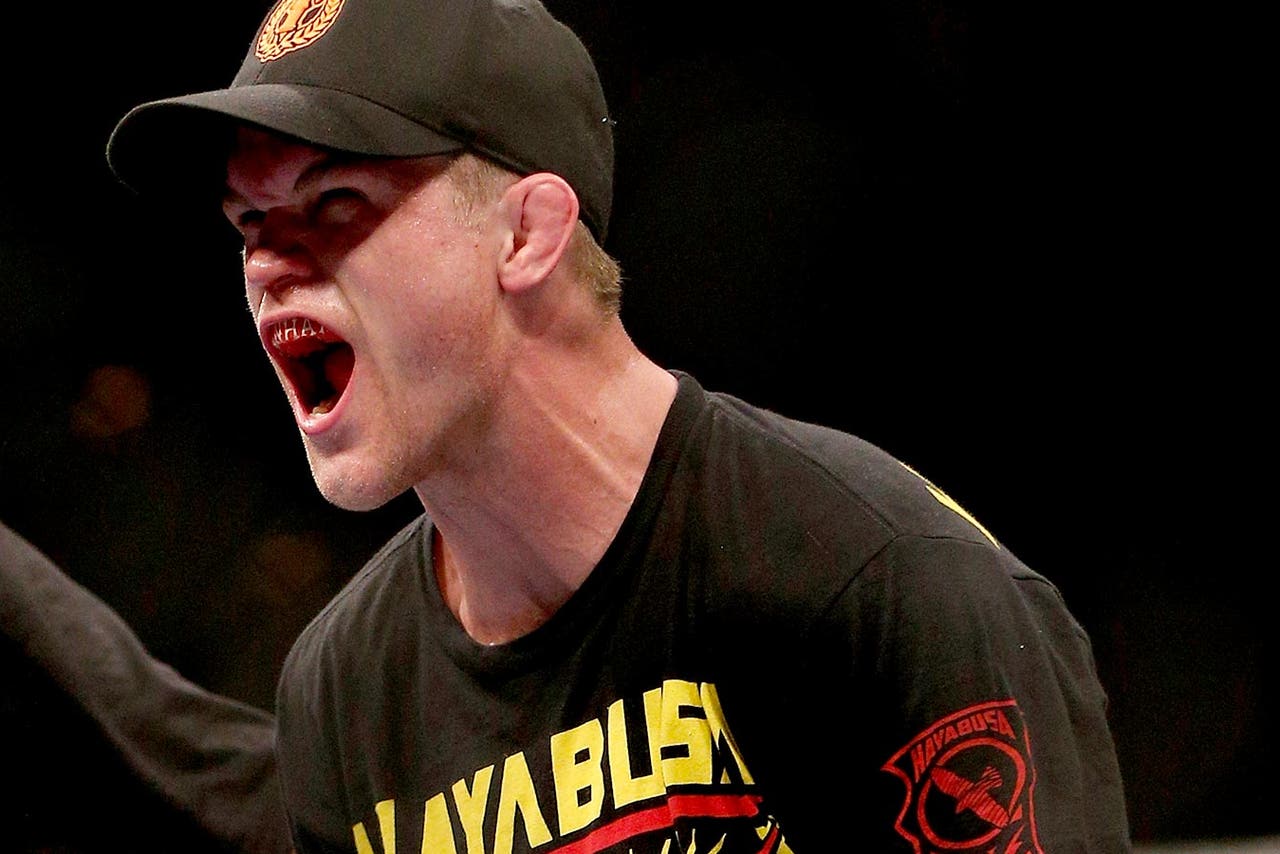 Evan Dunham is the underdog, but that doesn't mean he has no chance to beat Edson Barboza.
Most signs point to a Barboza win here. The Brazilian is a solid favorite because of his stand-up advantage and superior athleticism. Barboza's leg kicks are brutal and Dunham can't afford to take many of them unchecked. If this becomes a striking battle, there's little doubt who holds the advantage.
But Dunham is a pretty solid wrestler and he knows how to grind. He'd be wise to take this to the ground early and often. Anyone who can control where the fight happens has a decent chance to win. Dunham can strike and he's been in some exciting brawls. He can't let this one turn into that.
If Dunham can get Barboza to the ground and keep him there with relative regularity, he has a shot. A good one, too. Just stay away from this leg kicks. And the ones aimed for your head, too.
Prediction: Dunham by split decision
Rick Story vs. Leonardo Mafra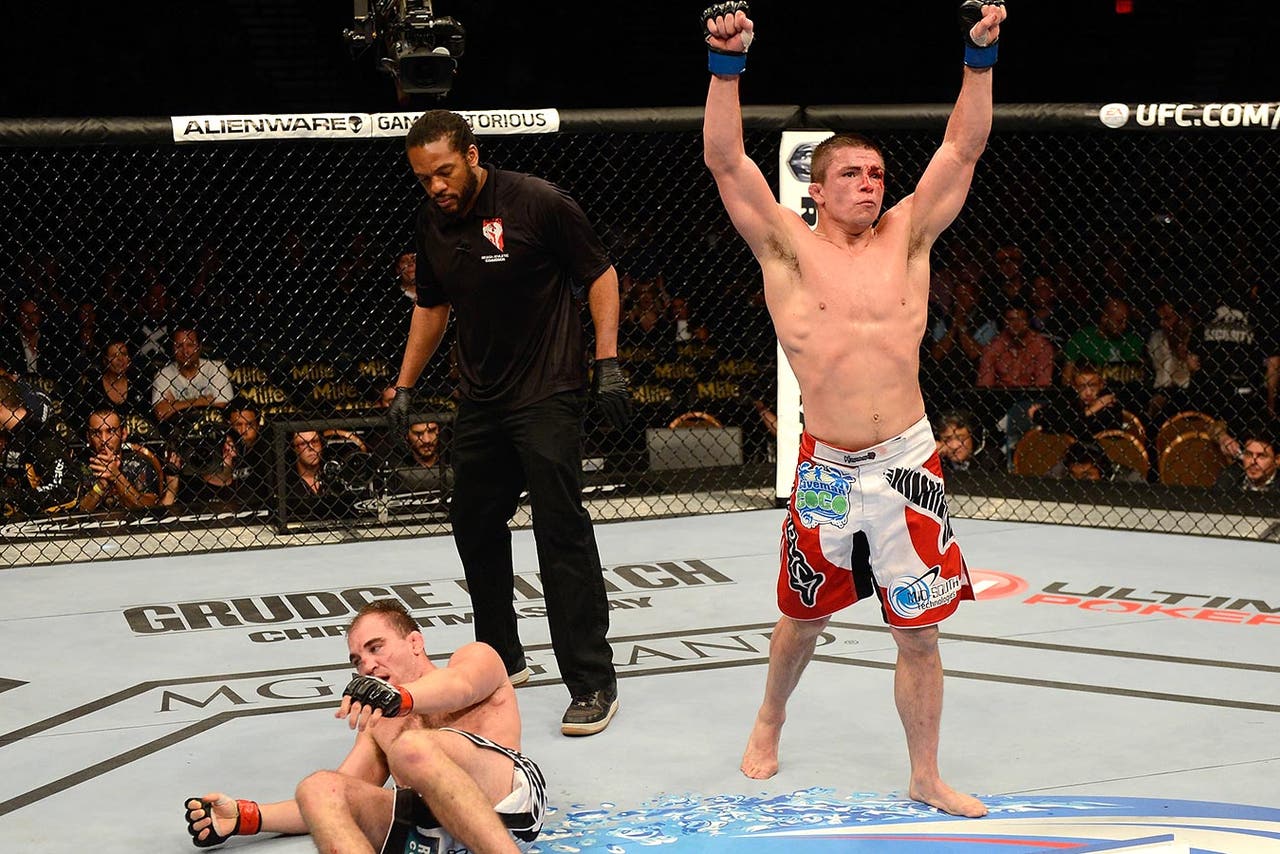 Rick Story has the advantage over a less experienced Leonardo Mafra.

It's hard to pick against Story fighting anyone making his UFC return after a two-year absence. Story might not be able to beat the elite fighters at welterweight -- his win over Johny Hendricks four years ago notwithstanding -- but he's one of the most seasoned, durable guys in the division. You don't win nine fights in the UFC without being pretty good at what you do and Story is a grinder with power in his hands. That goes a long way in MMA.
Mafra is a relative unknown. Eight of his 11 wins have come by knockout, so he clearly has power. The Brazilian only has one loss, which came to fellow UFC fighter Thiago Perpetuo in 2012 in the first Ultimate Fighter: Brazil finale. He competed on that season, too, but spent two years away from the UFC after falling to Perpetuo.
Mafra is only 25 years old and possesses physical gifts, but facing someone like Story presents a whole bunch of issues. A win would be a lot to ask of him.
Prediction: Story by unanimous decision
Justin Salas vs. Joe Proctor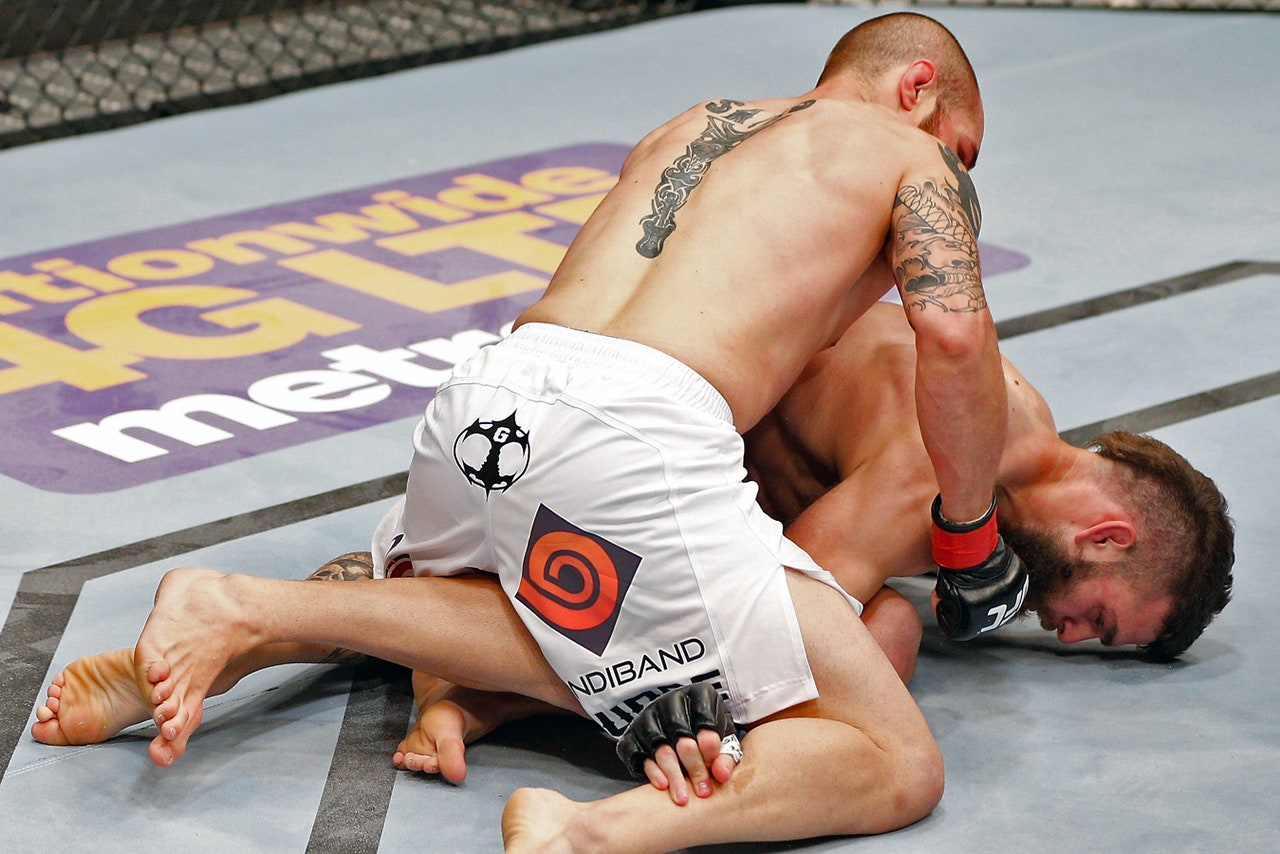 Justin Salas put a serious hurting on Ben Wall in his last fight.
Both men have quietly put together winning records in the UFC and that's why this is such a big fight for them. Relevance is at stake. Salas has been slightly more impressive and his first-round knockout of Ben Wall back in May was by far his most significant victory.
Proctor is four years younger at age 28, but Salas has more pop in his hands. Salas has finished seven of his 12 wins, while Proctor mostly relies on decisions. That ability to end the night quickly makes us lean slightly toward Salas in what could be a pretty even, exciting fight.
Prediction: Salas by second-round TKO
John Lineker vs. Alptekin Ozkilic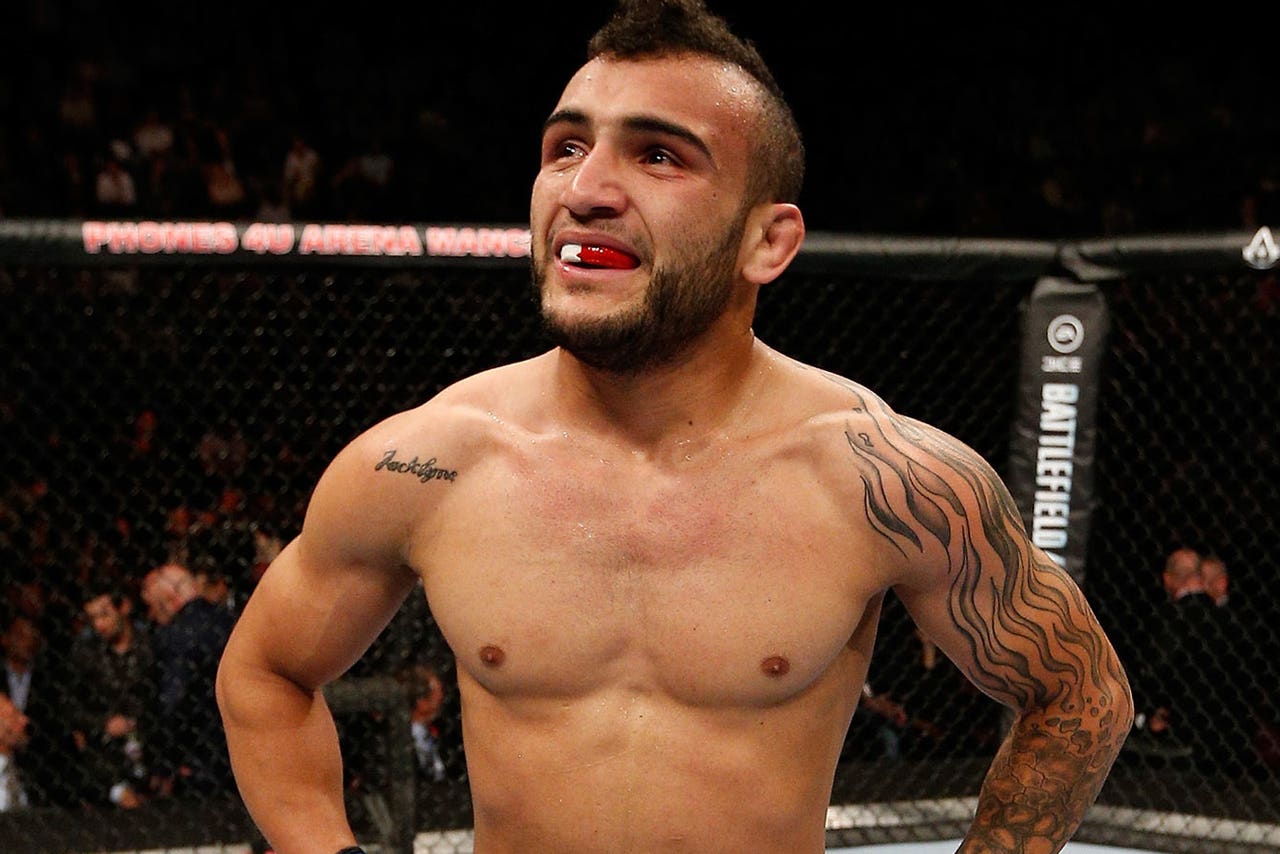 John Lineker's biggest opponent this week might be the scale.
Lineker is one of the heaviest favorites on the card and with reason. He won four straight in the UFC before falling in a close decision to Ali Bagautinov in February and probably would have gotten a title shot like Bagautinov did had he won. Lineker's biggest trouble is missing weight, which he has done multiple times in the UFC. But when he's in there, he has the most powerful hands in the flyweight division and is a vicious finisher.
Ozkilic is 1-1 in the UFC with a pair of unimpressive fights against Louis Smolka (loss) and Darren Uyenoyama (loss). For him to beat someone like Lineker, he'll have to show off an improved skill set. Smolka outdid him standing up and that's Lineker's bread and butter.
Prediction: Lineker by first-round KO
Alex White vs. Lucas Martins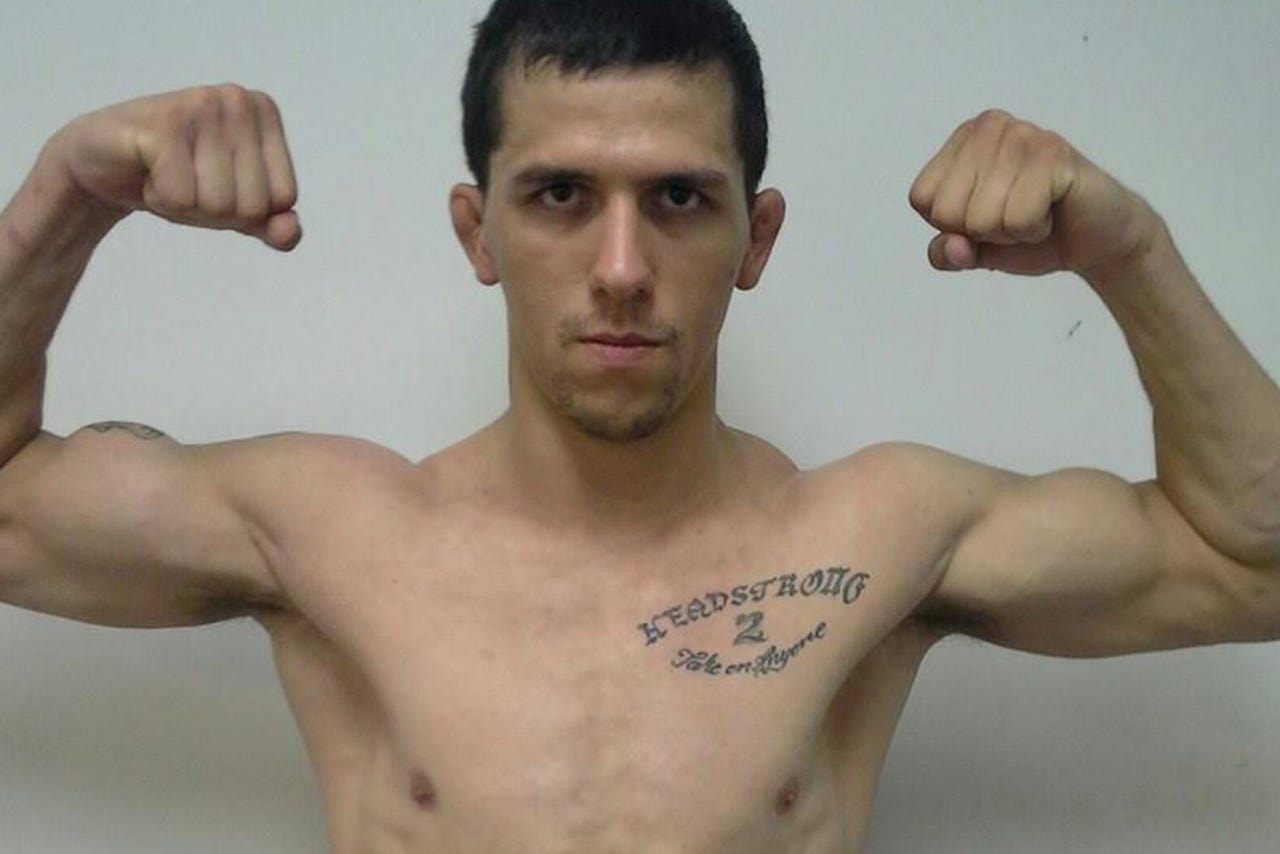 Alex White has serious power.
The casual fan has never heard of either one of these guys, but they're pretty solid prospects in the featherweight division. Alex White's first-round KO of Estevan Payan in April was a "wow" moment for sure and earned him some attention. White has finished nine of his 10 victories and has never lost. He's a slight favorite.
Martins is 25 years old, just like White, and his lone loss in the UFC came against Edson Barboza, which is nothing to be ashamed about. Also like White, Martins has finished all of his wins, including 10 knockouts.
It would be shocking to see this go to decision since both men possess knockout power and submission ability. But who wins? Tough call. We'll go with White since Payan is a more impressive victory than anyone Martins has beaten.
Predicton: White by second-round KO
WMMA history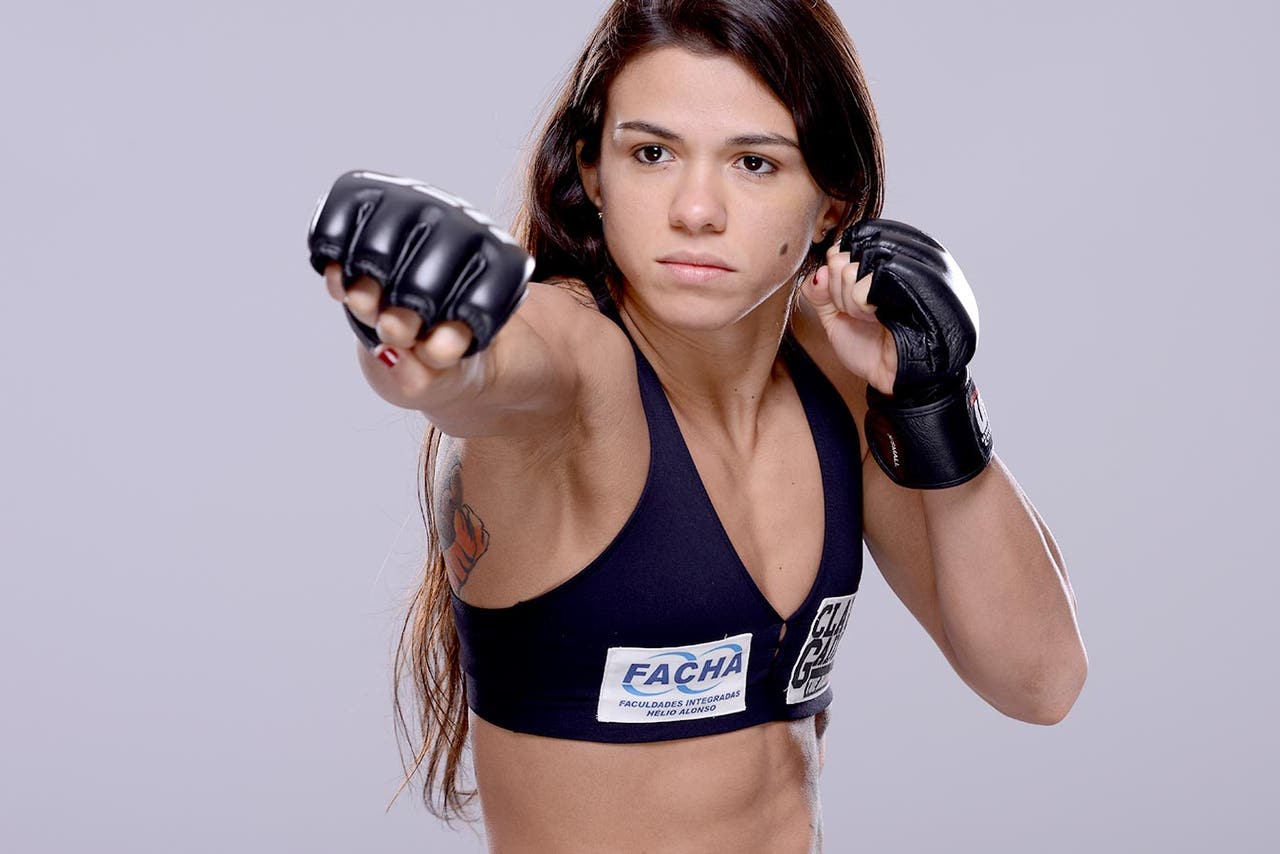 Claudia Gadelha is a big favorite over Tina Lahdemaki.
The first fight of the night (on Fight Pass at 6:30 p.m.) will kick off the UFC's women's strawweight division. And fans will be seeing one of the best in the world at 115 right away when Claudia Gadelha takes on heavy underdog Tina Lahdemaki.
Gadelha is a black belt in Brazilian jiu-jitsu and trains at Nova Uniao with the likes of Jose Aldo and Renan Barao. Lahdemaki doesn't have anywhere near that pedigree. Look for Gadelha to win impressively and propel herself toward a title shot once the Ultimate Fighter 20 gets hashed out.
"The Gun" vs. "The Peacemaker"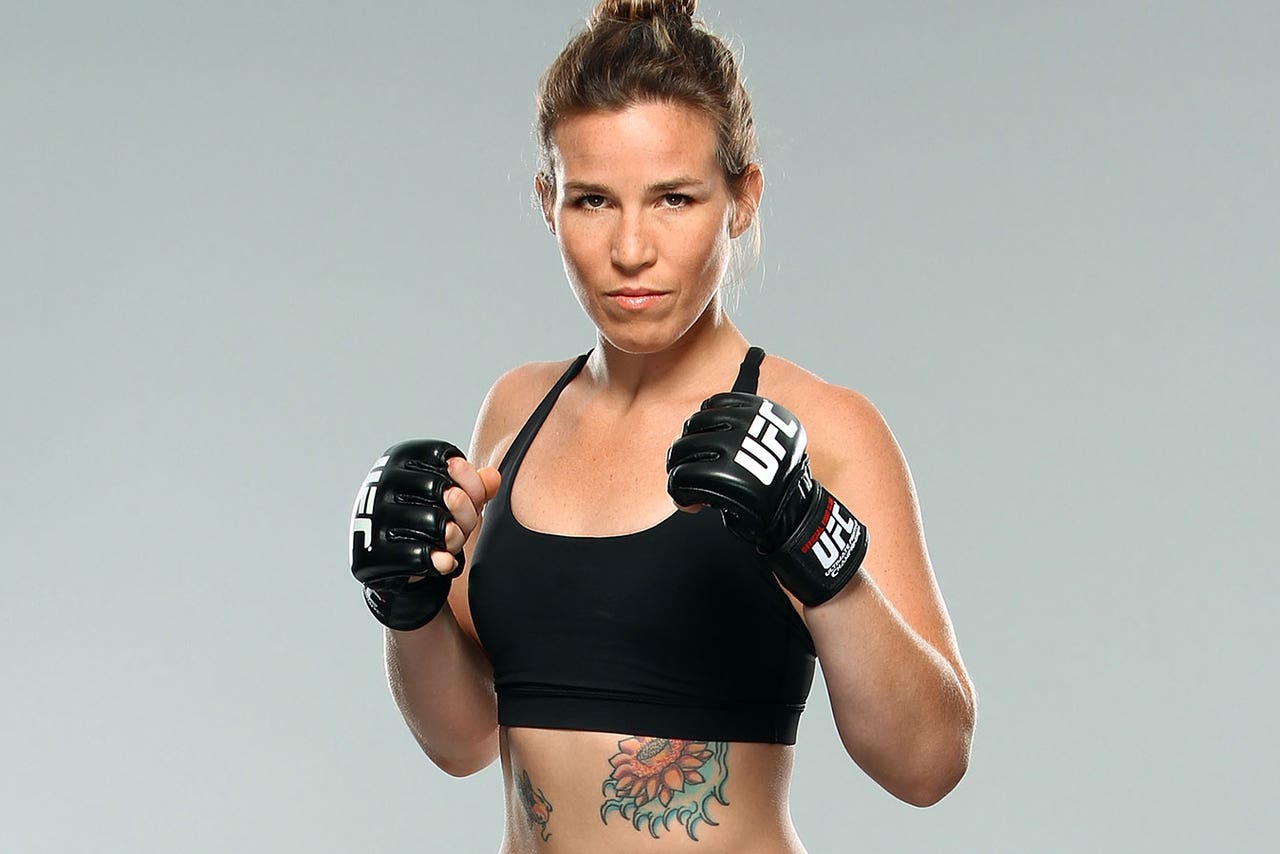 Leslie Smith will be looking for her first UFC win over Jessamyn Duke.
Neither Jessamyn Duke nor Leslie Smith will be challenging for a title anytime soon, but both of their pressing-forward styles could make for a violent fight here. Both are coming off losses and fighting for relevance in the women's bantamweight division. Both possess sharp striking skills. This really has all the makings of a Fight of the Night contender.
Smith, though, has the edge in speed, an area which troubled the more technical Duke in a loss to Bethe Correia back in April. Both are likely to take their lumps, but Smith's volume and pace should be enough to pick up a decision win.
---
---