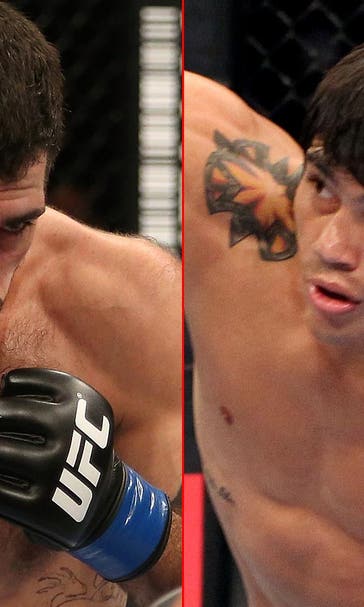 UFC Fight Night: Brown vs. Silva viewing and schedule guide
May 4, 2014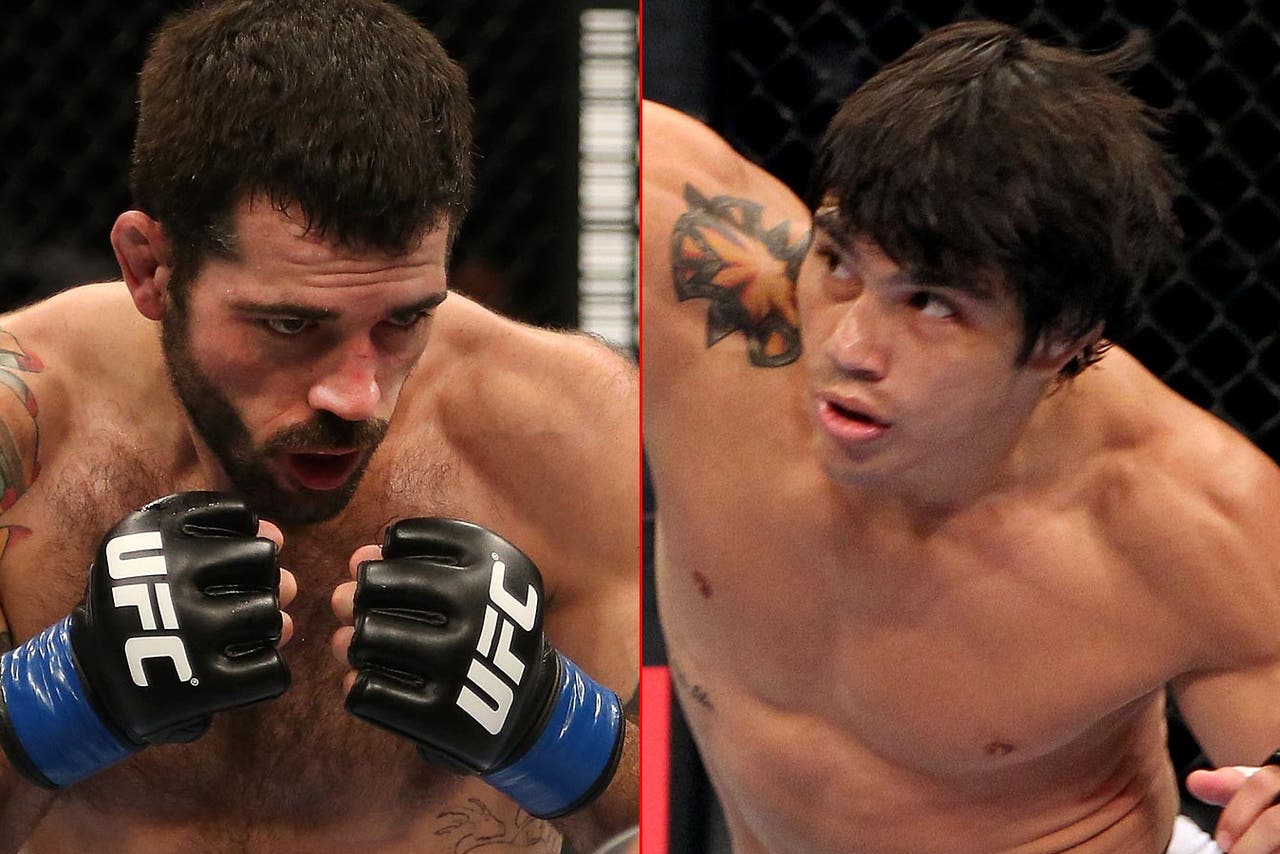 The UFC will return to Cincinnati on May 10 with a stellar card including the main event which features hometown favorite Matt Brown as he looks to extend his recent winning streak and trek towards a potential title shot as he faces off with Brazilian wrecking machine Erick Silva.
The two welterweights are both known for extreme knockouts and exciting finishes so even though this main event is scheduled for five rounds, with Brown and Silva involved there's very little chance it makes it that far.
In addition to the main event, middleweights Costa Philippou and Lorenz Larkin both look to get back on track following recent losses while two of the most exciting strikers in the lightweight division lock horns as Erik Koch takes on Daron Cruickshank.
From the weigh-ins to the very last fight of the night, FOX Sports as you covered and to make sure you don't miss a minute of the action here's a breakdown of everything on next week in anticipation of UFC Fight Night from Cincinnati, OH.
Friday, May 9 4p ET -- UFC Fight Night weigh-ins
Where to watch: FOXSports.com
Before the fighters throw down on Saturday night, watch them hit the scale as they make weight and face off in front of the crowd at the U.S. Bank Arena in Cincinnati. There will also be a replay of the weigh in on FOX Sports 2 starting at 6:30p ET. 
Saturday, May 10 6:30p ET -- UFC Fight Night early prelims
Where to watch: UFC Fight Pass
Three fights get the night started from Cincinnati including a featherweight bout featuring top 10 competitor Nik Lentz as he takes on former Ultimate Fighter winner Manny Gamburyan.  The three fights featured include:
Nik Lenz vs. Manny Gamburyan
Justin Salas vs. Ben Wall
Anthony Lapsley vs. Albert Tumenov
Saturday, May 10 7p ET -- UFC Fight Night pre-fight show
Where to watch: FOX Sports 2 or FOX Sports GO
The analysts at FOX will break down the entire card in this one-hour special kicking off at 7p on Saturday night ahead of the preliminary bouts on FOX Sports 2.  Picks and predictions as well as technical break downs of the key fights on the card will go under the microscope ahead of the fight card kicking off at the bottom of the hour.
Saturday, May 10 8p ET -- UFC Fight Night prelims
Where to watch: FOX Sports 2 or FOX Sports GO
Four more preliminary bouts get showcased in the FOX Sports 2 portion of the show with middleweights Ed Herman and Rafael Natal leading the way prior to the main card kicking off at 10p.  The fights airing during the prelims include:
Ed Herman vs. Rafael Natal
Kyoji Horiguchi vs. Darrell Montague
Yan Cabral vs. Zak Cummings
Eddie Wineland vs. Johnny Eduardo
Saturday, May 10 10p ET -- UFC Fight Night live from Cincinnati, OH
Where to watch: FOX Sports 1 or FOX Sports GO
The main card will kick off at 10p with six bouts featuring including the pivotal welterweight main event pitting Matt Brown against Erick Silva. With a win, Brown will inch closer to his long term goal of competing for the UFC welterweight title, while Silva tries to pick up his first win over a top 10 opponent in the promotion. Check out the entire main card listed below.
MAIN EVENT: Matt Brown vs. Erick Silva
Costa Philippou vs. Lorenz Larkin
Erik Koch vs. Daron Cruickshank
Neil Magny vs. Tim Means
Soa Palelei vs. Ruan Potts
Chris Cariaso vs. Louis Smolka
Saturday, May 10 1a ET -- UFC Fight Night post fight show on FOX Sports Live
Where to watch: FOX Sports 1 or FOX Sports GO
Following the conclusion of the main event, keep it locked to FOX Sports 1 as the in-studio analysts give their thoughts on the fight card that just took place as well as exclusive interviews and insights into the fallout from UFC Fight Night in Cincinnati.
---
---