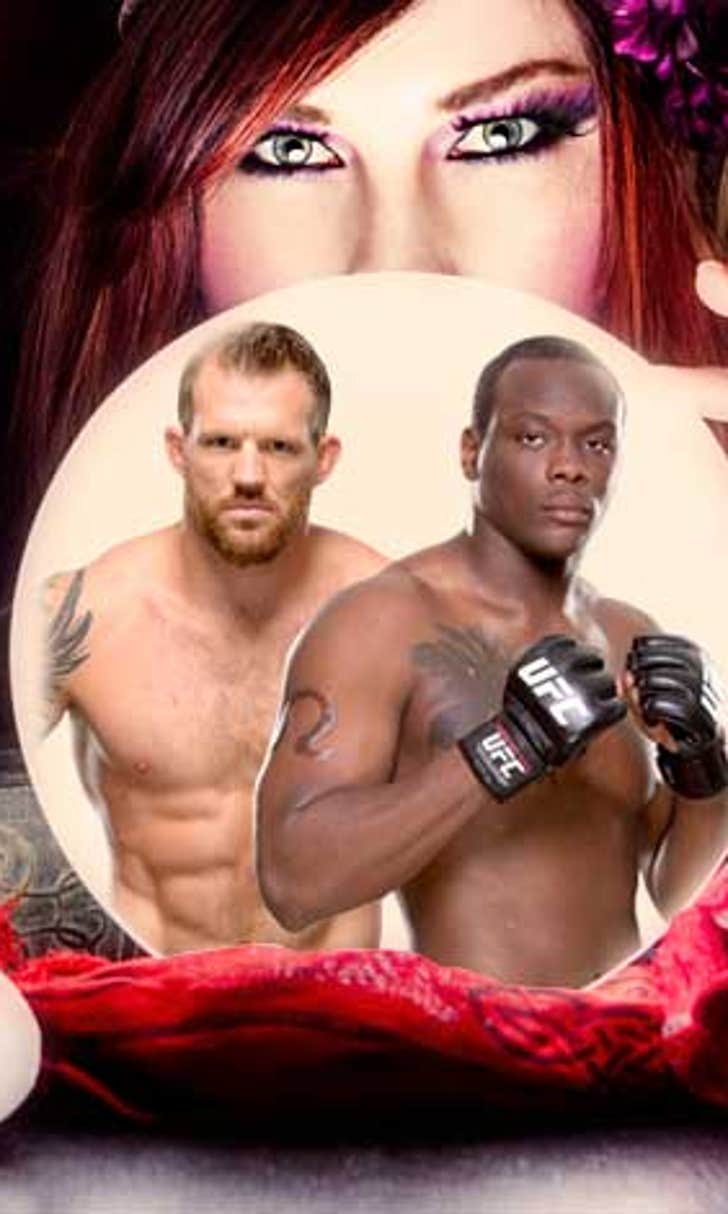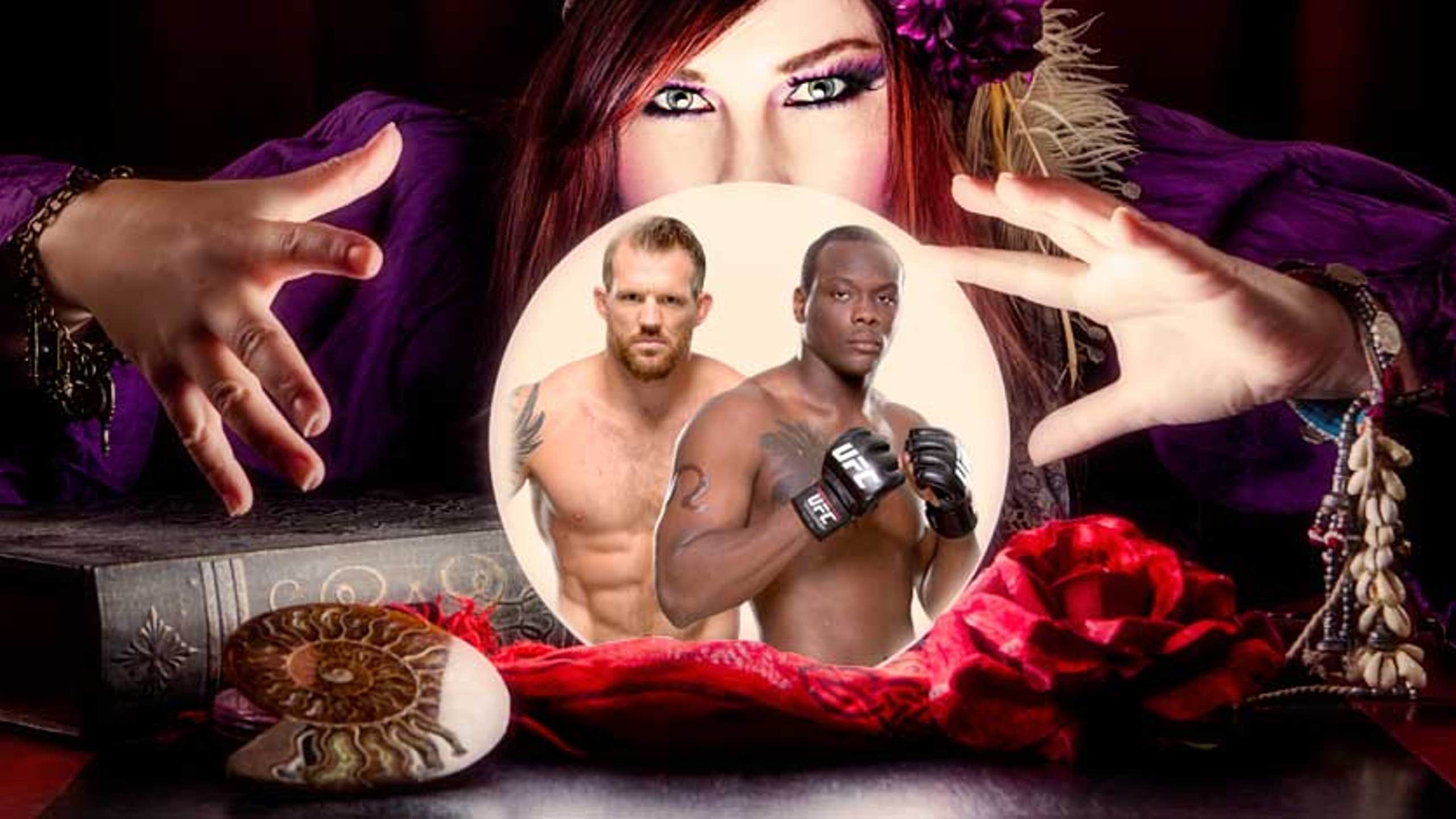 UFC Fight Night: Bader vs. Saint Preux Crystal Ball Predictions
BY foxsports • August 14, 2014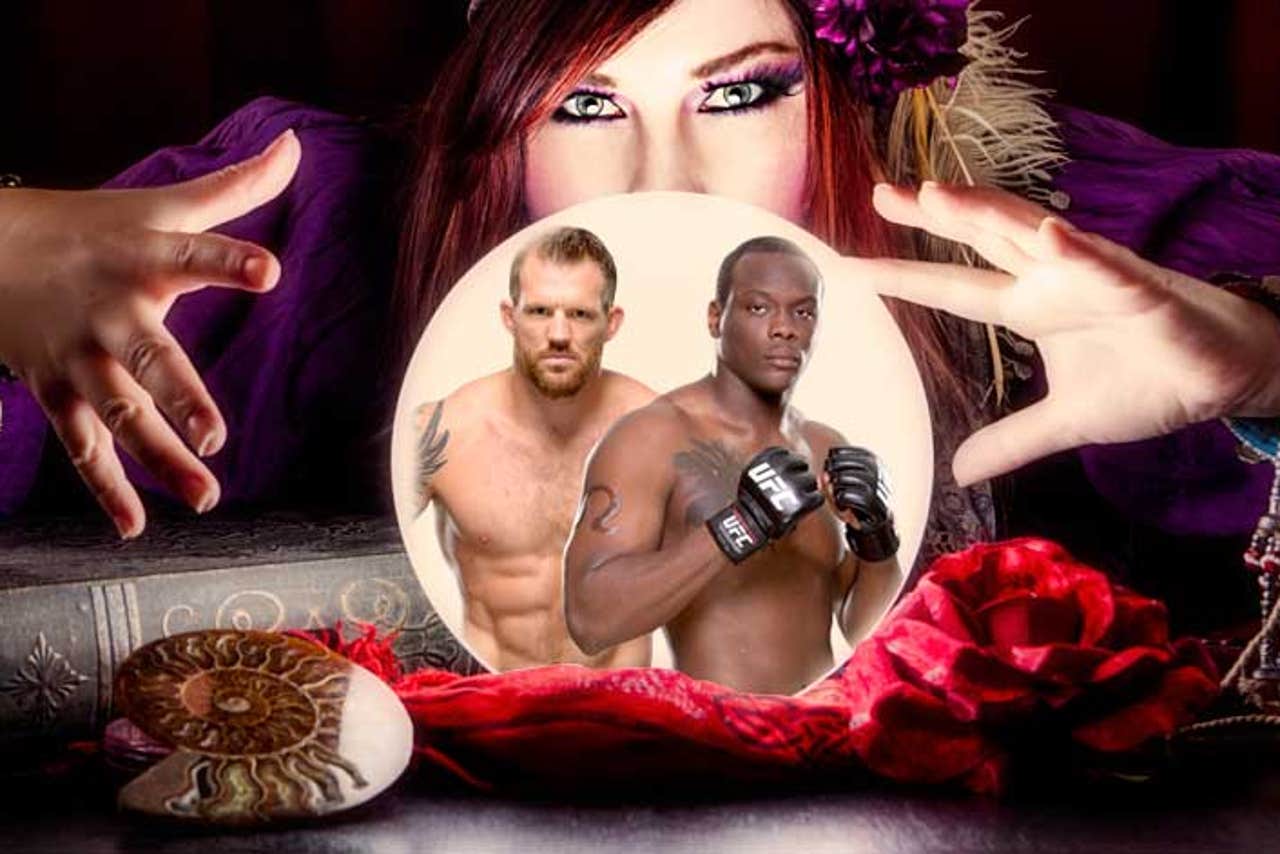 After two weeks of no fights, it's about time. We're chomping at the bit for some UFC and we'll get it Saturday night.
UFC Fight Night: Bader vs. Saint Preux on FOX Sports 1 (10 p.m. ET) doesn't have a ton of big names, but at least three of its fights are incredibly pivotal in their respective divisions, the main event of Ryan Bader and Saint Preux being the most. The winner of that bout would likely be one victory away from a title shot.
The rest of the main card is filled with fights that should be close -- almost none have long odds and could go either way. Read below to find out who we're picking.
Ryan Bader vs. Ovince Saint Preux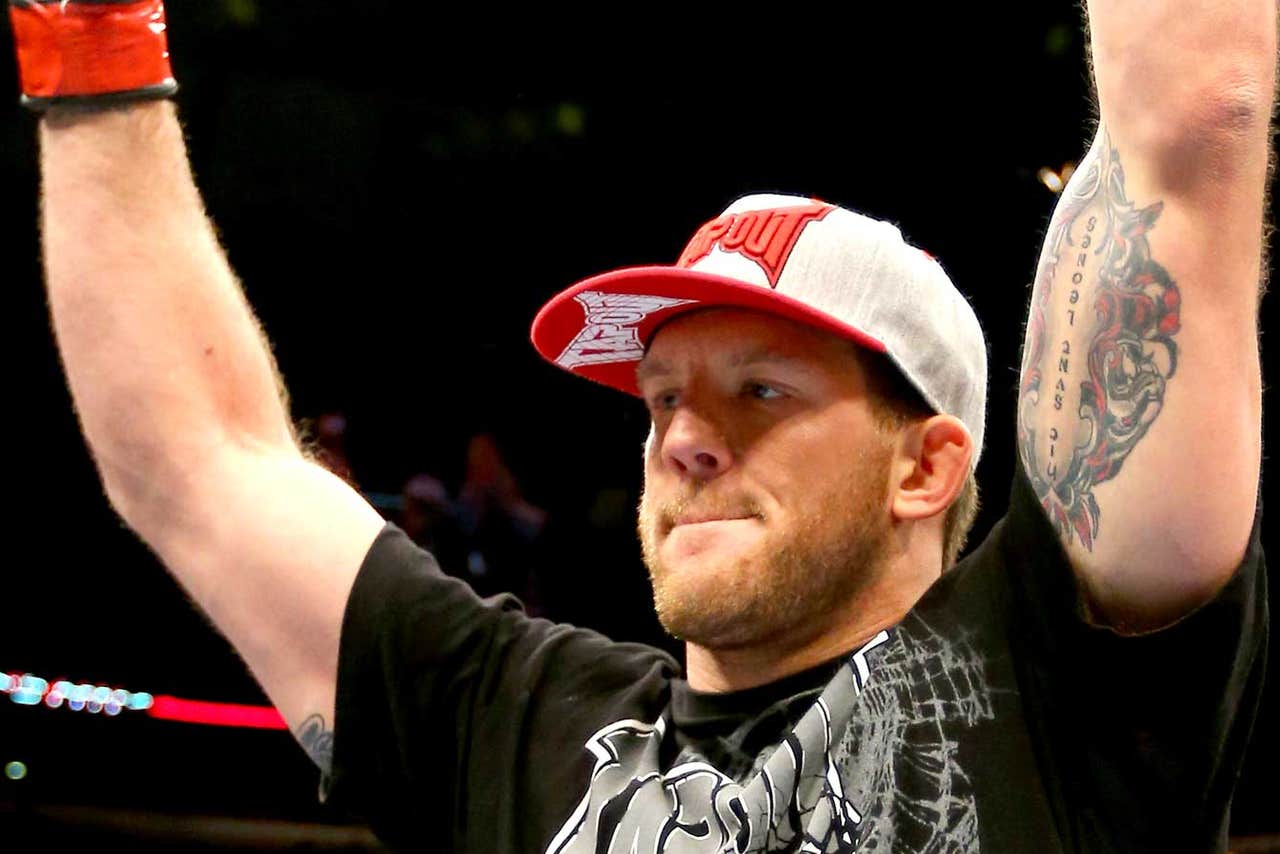 Ryan Bader's experience will play a big part in Saturday night's main event.
Neither Bader nor Saint Preux are marquee names, but this fight means a significant amount in the light heavyweight division. With the 205-pound holy trinity -- champion Jon Jones and top contenders Daniel Cormier and Alexander Gustafsson -- tied up, there is a serious opportunity to make advancements and the winner of this fight could honestly be one win away from a title shot. Of course, the victor will probably end up getting pitted against knockout artist Anthony Johnson, which won't be an easy task.
There's one guy like Bader in every division. You know the type. He gets within one win of a potential title shot multiple times, but can't get over the hump. Bader is like the Donald Cerrone or Michael Bisping of 205. But with that distinction comes a boatload of experience. Bader has been in there with the best: Jones, Glover Teixeira, Lyoto Machida and Tito Ortiz. Now, he's lost to all of those men, but it's doubtful that Saint Preux can do anything to him that he has not seen before.
Of course, that doesn't mean Bader will win. Saint Preux is a different kind of athlete. He played high-level college football at Tennessee and has taken to MMA quite well. His skills have become quite technical and when you add in his natural speed and agility, he's a frightening matchup for just about anyone at 205. OSP's problem is that he's 31 and likely past his athletic prime, if not his technical prime. If he were 27, he would be scary -- possibly a future champ. Bader's seasoning will be a little too much here, but it'll be close.
Prediction: Bader by unanimous decision
Gray Maynard vs. Ross Pearson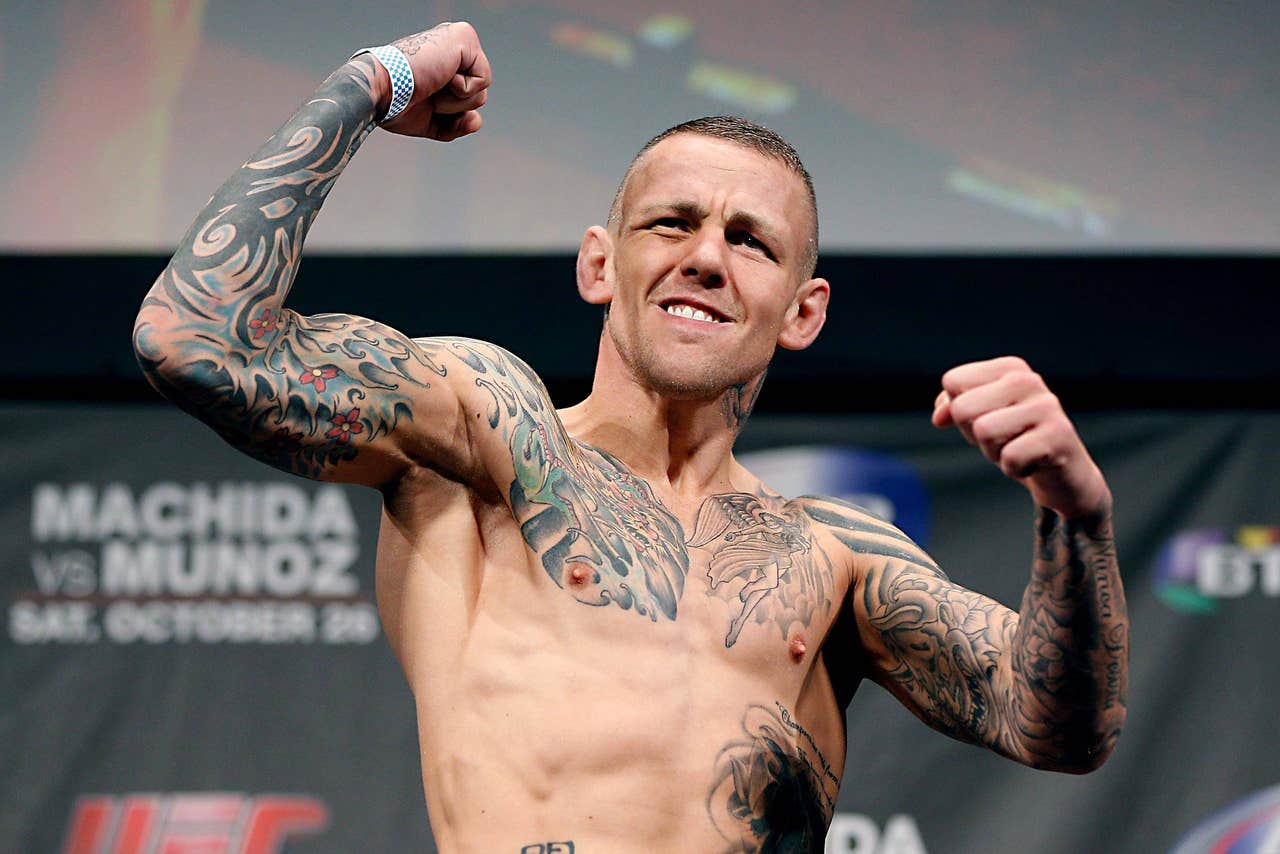 Maybe Ross Pearson can earn a decision victory here rather than getting robbed like he did in his last fight.
This might not be as much of a slugfest as Pearson against his original opponent Abel Trujillo would have been. But this is still quite the intriguing lightweight matchup. Pearson obviously has the speed and athleticism advantage, by a wide margin. But Maynard is a beast of a wrestler and if he gets his hands on Pearson, the Brit could be in for a long night.
Pearson has faced almost exclusively strikers throughout his career. He has never stepped in the Octagon with someone who has the wrestling pedigree of Maynard. That will give him trouble. Maynard will probably win a round. But in the end, Pearson's quickness and boxing will be enough to keep Maynard at bay. He'll win a back-and-forth split decision. And he'll deserve the judges' nod after getting robbed against Diego Sanchez in June.
Prediction: Pearson by split decision
Tim Boetsch vs. Brad Tavares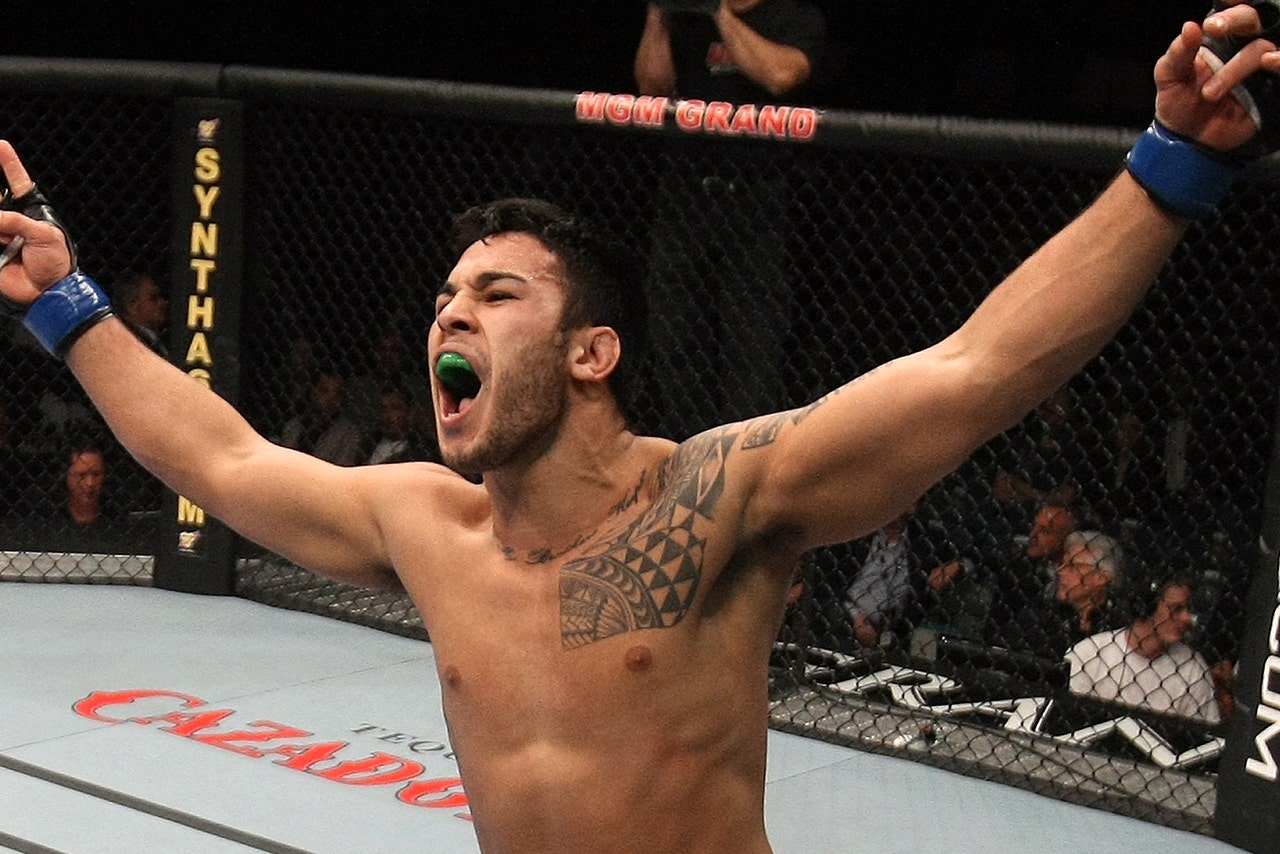 Can Brad Tavares pick up his sixth win in seven fights?
No one is getting a middleweight title shot with a win here, but the victor earns something almost as important: relevance. This fight is particularly important for Boetsch, who has lost three of his last four fights and many thought he should have lost by decision to C.B. Dollaway last October. So, he could be on a four-fight losing streak right now. He needs this one bad, maybe even to keep his job. Boetsch is a wily, durable veteran who is fighting for that cause. He represents a very difficult matchup for Tavares.
All of those intangibles probably won't be enough, though, since Tavares has just about every physical advantage you could ask for. He's considerably faster and more athletic and has better technical striking. Boetsch's path to victory might be putting Tavares on his back like Yoel Romero did in April. That's a good strategy, but Boetsch is only a fraction of the wrestler Romero is. Tavares will be difficult for him to ground and he should leave Bangor with his sixth win in seven fights.
Prediction: Tavares by unanimous decision
Seth Baczynski vs. Alan Jouban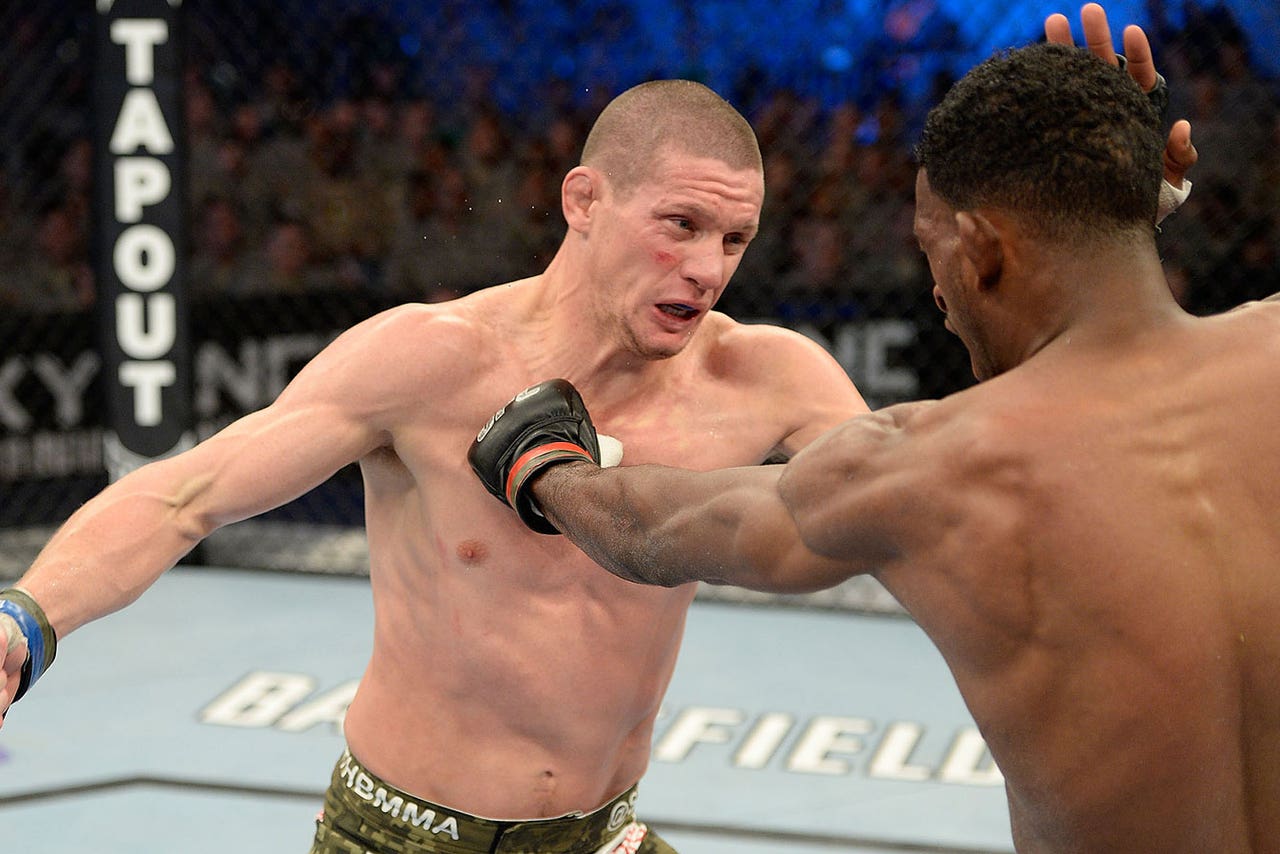 Seth Baczynski beat Matt Brown once. That is not a typo.
Other than him being a male model, we don't know much about the debuting Jouban. The Los Angeles resident trains striking out of Black House with Anderson Silva and Lyoto Machida and does his grappling at Eddie Bravo's 10th Planet Jiu-Jitsu. So, he certainly has the resume to be in the UFC. Jouban's lone recent loss came to current UFC fighter Mike Rhodes last year.
Baczynski is little more than a journeyman, but his experience should play a big factor here. He's beaten Matt Brown and been in the Octagon with the likes of Thiago Alves, Brad Tavares and Mike Pierce. The Ultimate Fighter product also looked fairly competent on his feet in the loss to Alves. His know-how should be enough to grind out a decision against the newcomer.
Prediction: Baczynski by split decision
Shawn Jordan vs. Jack May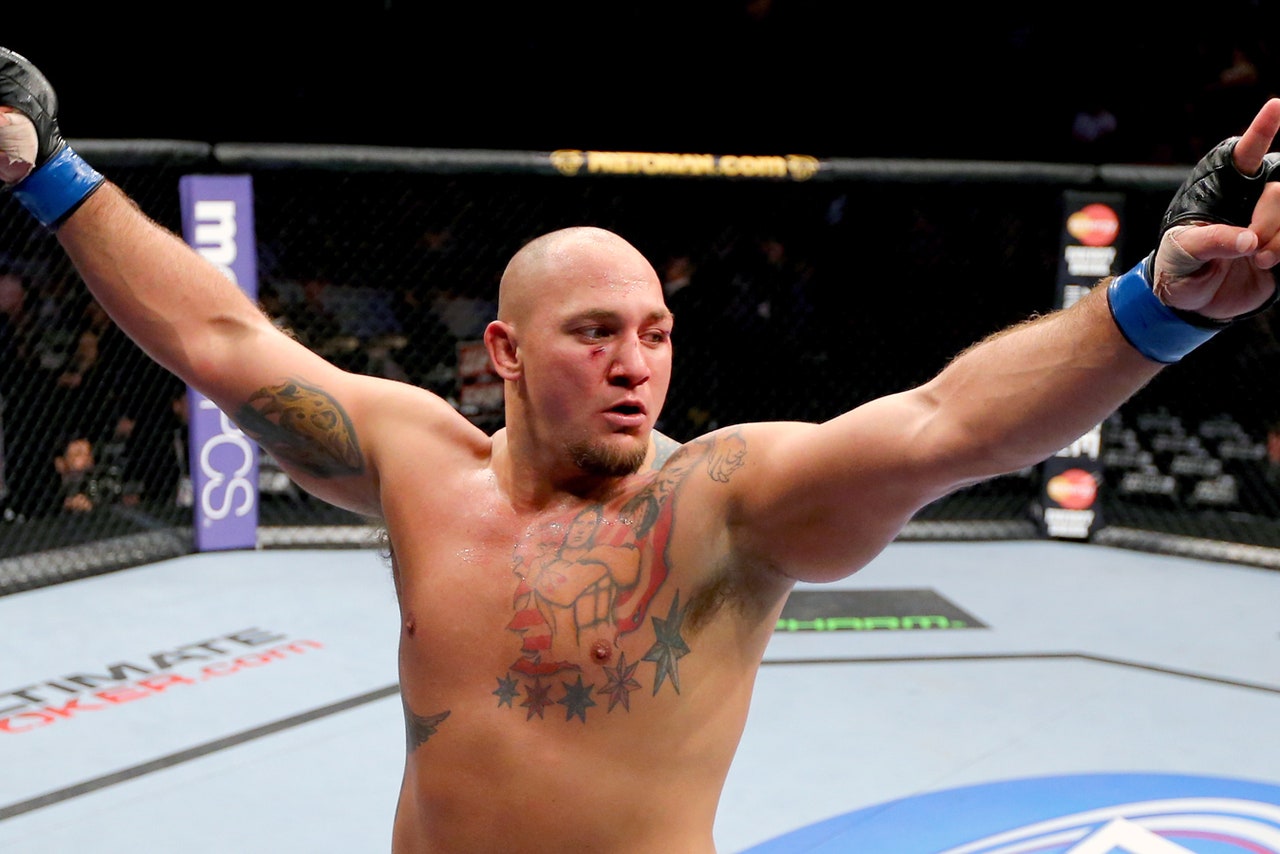 Shawn Jordan's athleticism could take over against Jack May.
There's a very real possibility that this one ends quickly. If it does not, there's an even greater possibility it will be extremely ugly. Six of May's seven career victories have come by knockout and 11 of Jordan's 15 wins have come by KO. This one really might just come down to whoever gets off and lands the first clean punch.
May trains at CSW with Josh Barnett, so he has some grappling chops. But he's less athletic than Jordan, the former LSU football player. He'll probably have a hard time taking Jordan down. Jordan has six UFC fights, compared to just one for May, a loss in April to Derrick Lewis. When in doubt, choose the more athletic, more experienced fighter. But that doesn't mean May can't land a huge punch and end things quickly.
Prediction: Jordan by first-round TKO
Thiago Tavares vs. Robbie Peralta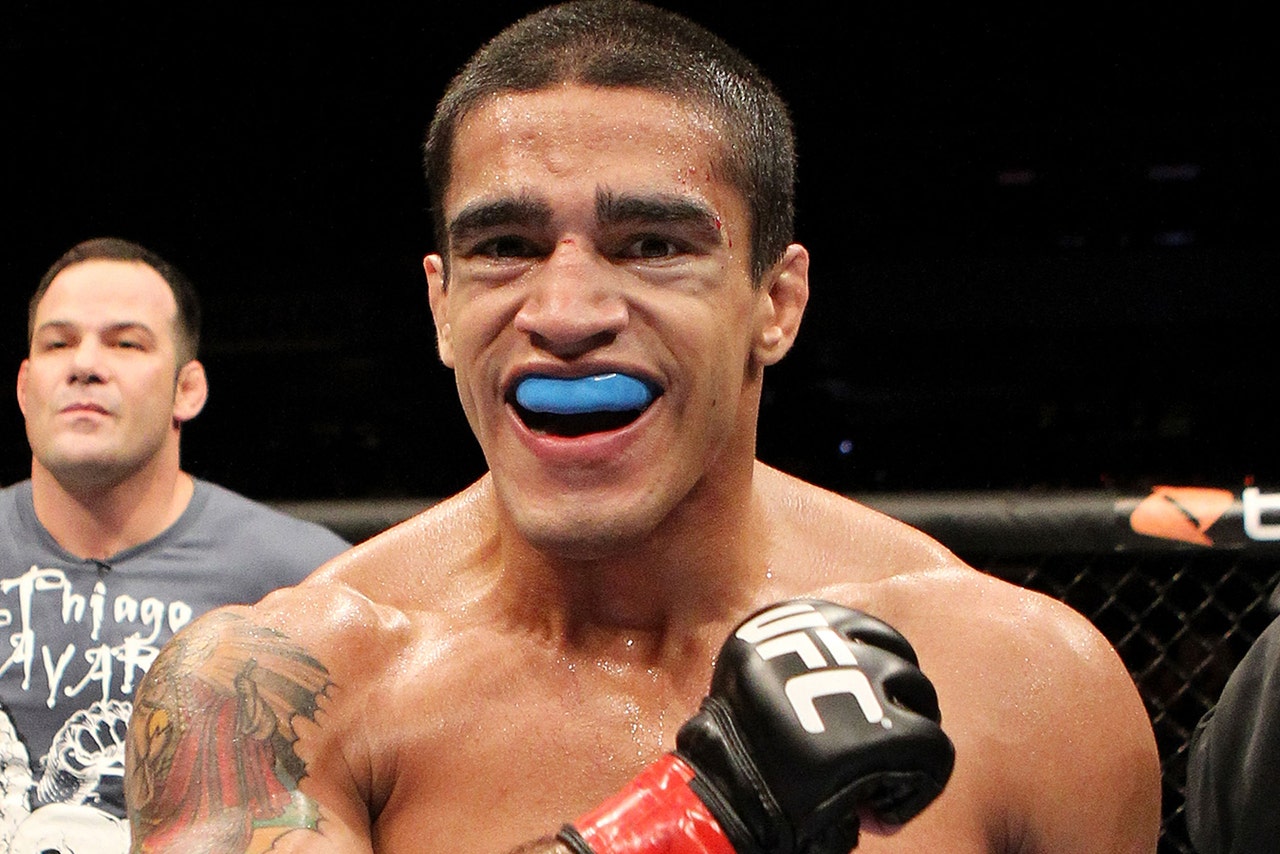 Thaigo Tavares might be too well-rounded for Robbie Peralta.
This is one of the more underrated fights on the card. Tavares is dropping down to featherweight for the first time after a pretty solid run at lightweight. Peralta has just one loss in his last 12 fights. He's not necessarily looked at as a prospect, but should be at age 28. Tavares is somehow only 29 years old despite being in the UFC since 2007.
Sometimes a fighter changes weight out of desperation, but Tavares has actually won three of his last four fights with the only loss coming to Khabib Nurmagomedov. He's a crafty guy with 12 career submission wins. Peralta is less technical, but when he connects he can knock you out. A wily veteran with versatility and athleticism isn't really a great matchup for him. Unless the cut to 145 is bad for Tavares -- and it probably won't be -- he should have a handle on this fight.
Prediction: Tavares by decision
Zach attack
The winner of the preliminary bout between Zach Makovsky and Jussier Formiga will be an immediate title contender in the UFC's flyweight division. Formiga is ranked No. 6 and Makovsky is No. 9. Despite those numbers, Makovsky is more than a 3-to-1 favorite and for good reason. "Fun Size" has looked very good since coming back to the UFC with dominant wins over Scott Jorgensen and Josh Sampo. His wrestling has always been first class, but his striking has come a long way, which he proved against Jorgensen.
Formiga is no slouch either. His lone recent flyweight losses have come to former No. 1 contenders Joseph Benavidez and John Dodson. And he has a win over Chris Cariaso, the man who will challenge champion Demetrious Johnson in the new main event of UFC 178 on Sept. 27. Both of these guys are legitimate top-10 flyweights, but Makovsky does everything a little bit better and should come away with a win.
Pivotal matchup
The matchup between Sara McMann and Lauren Murphy is huge for the women's bantamweight division. If McMann wins, she stays in the picture for the rematch she so desperately wants against champion Ronda Rousey. If Murphy wins, not only does she remain undefeated, but she puts herself in the top 10. McMann is currently ranked No. 4 among 135-pound women's contenders.
McMann is more than a 4-to-1 favorite, which should not be a huge surprise. She's a former No. 1 contender who has already gotten a UFC title shot. Murphy is making her UFC debut after a very good run in Invicta FC. Murphy is still undefeated and one of the best in the world in the weight class, but if McMann uses her dominant wrestling, she should hand Murphy her first loss.
---
---