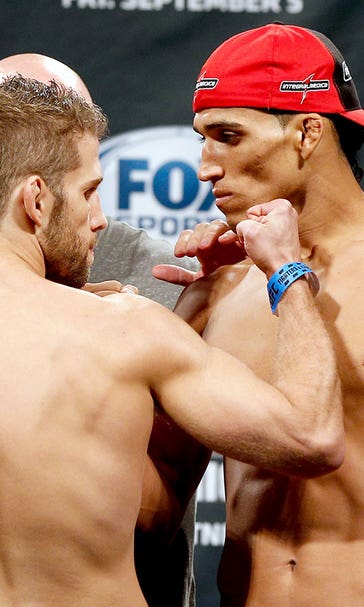 UFC considering booking Charles Oliveira vs. Nik Lentz once again
BY Elias Cepeda • March 18, 2015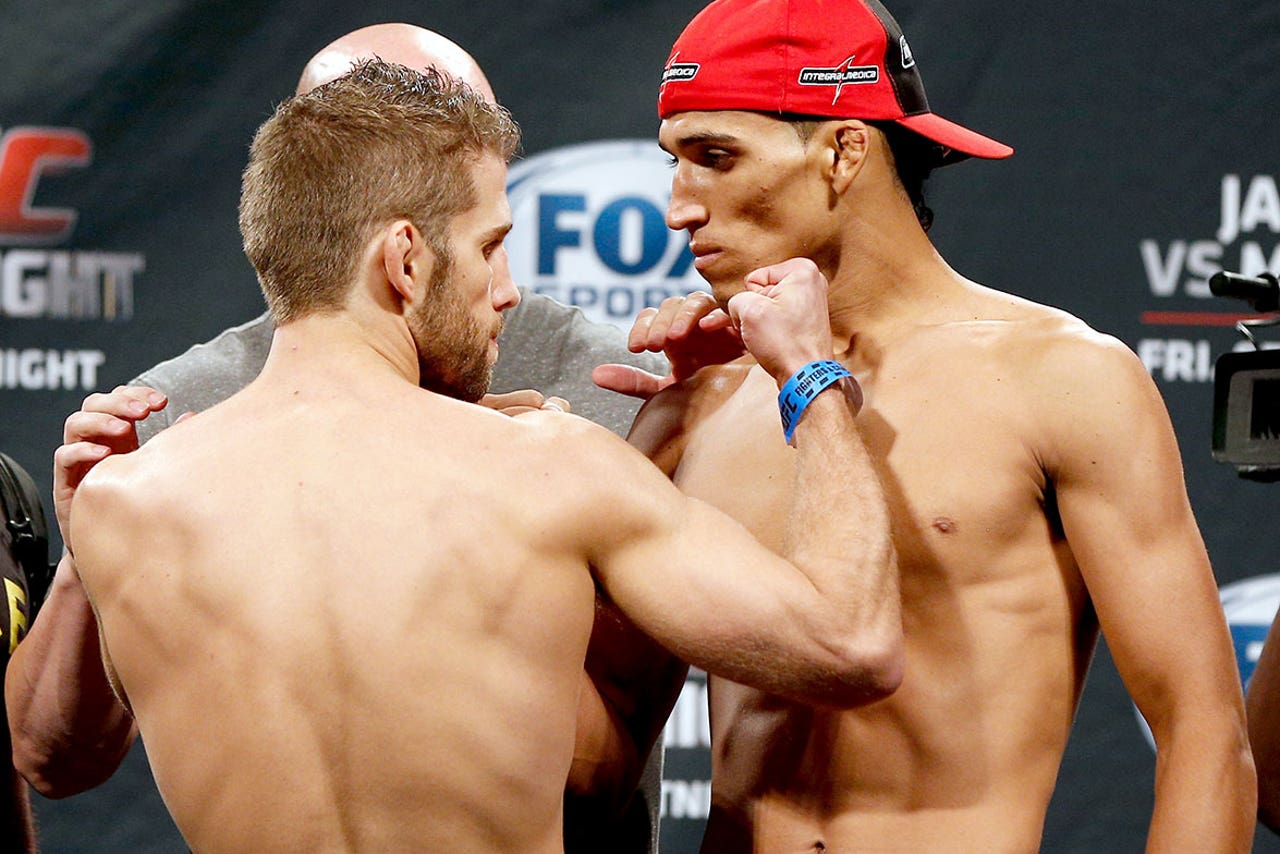 UFC featherweights Nik Lentz and Charles Oliveira may end up holding some unofficial record for owning the longest-running rivalry with the least amount of actual cage time spent together. The two were first matched up in June, 2011, and met in the ring until the fight ended prematurely and in an unfortunate no contest when Oliveira hit Lentz with an illegal knee strike after dominating him up to that point.
There's nothing like a fight-ending illegal blow to spur on bitter feelings between to fighters. Then, last fall, more than three years after their first fight, Lentz and Oliveira were matched up again. 
Oliveira missed weight, then got sick and had to pull out of the bout. Ariel Helwani reported Wed. night on UFC Tonight that the UFC is considering booking Lentz vs. Oliveira, yet again on May 30. 
The plan is not yet one hundred percent set in stone, at this point, however. We'll keep you posted on developments  as they occur.
So, if this fight does get booked, what should we call it? Oliveira vs. Lentz 2.5: Maybe, finally this time?
---
---