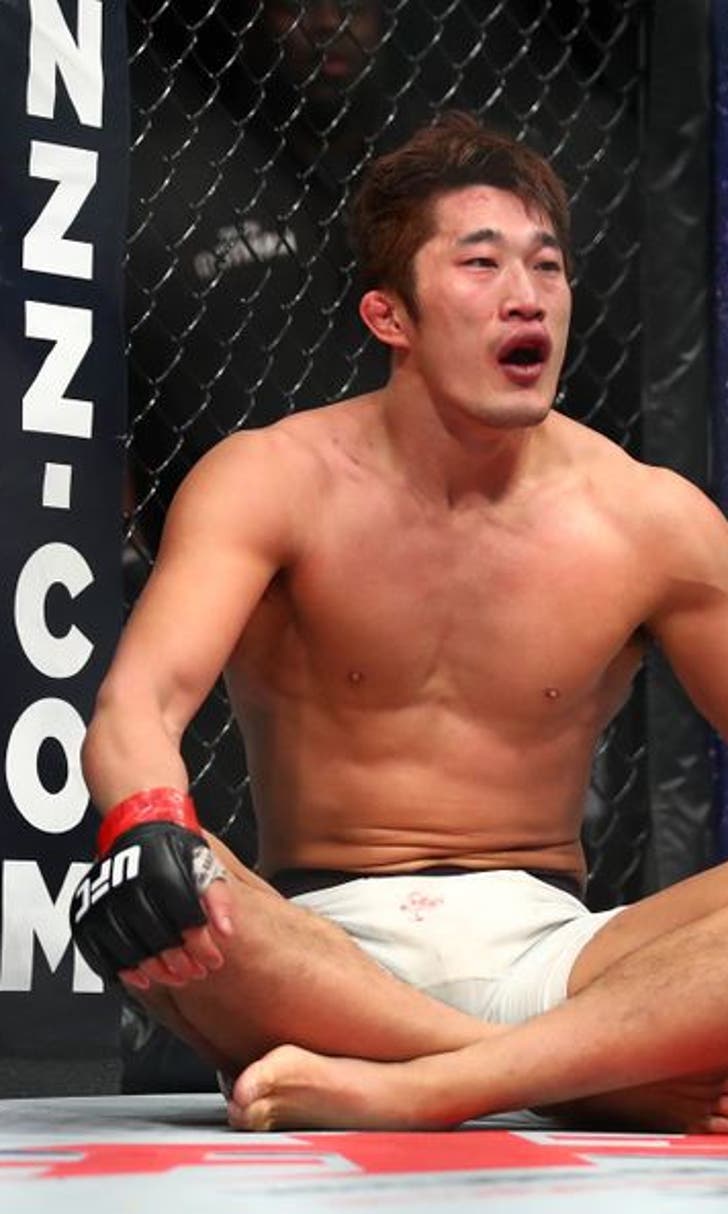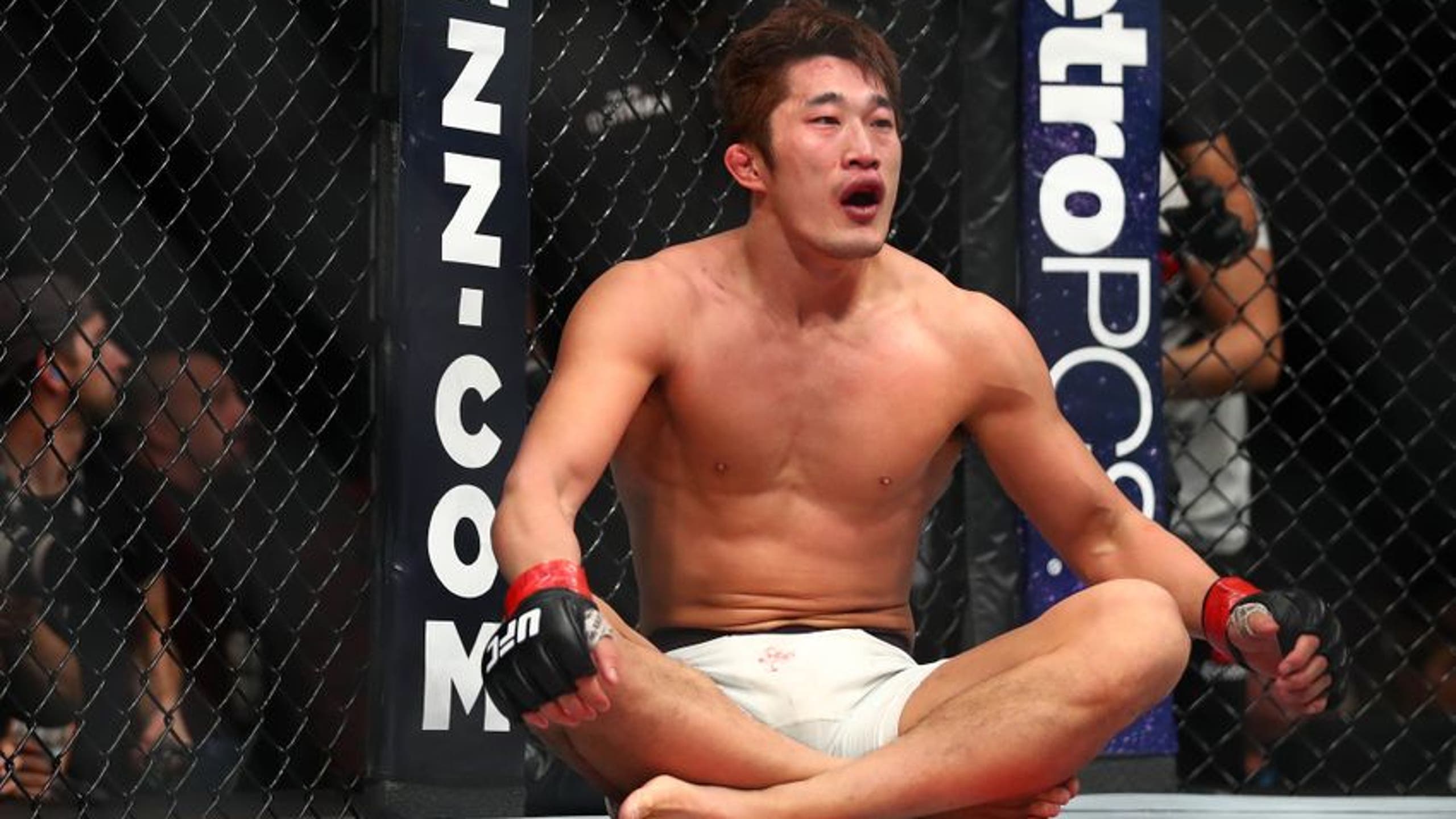 UFC 207 Results: Dong Hyun Kim Takes a Split from Saffiedine
BY Fansided and Farzin Vousoughian/FanSided via Cage Pages • December 30, 2016
Dong Hyun Kim defeated Tarec Saffiedine by split decision in a low-key fight in the UFC welterweight division.
Dong Hyun Kim continued his winning streak at UFC 207, extending it to three wins after defeating Tarec Saffiedine by split decision. It is Kim's first win by decision in three years. He is 11-0 in his career when his fights go to the hands of the judges.
Neither Kim nor Saffiedine took control of the first round. But Saffiedine connected on some shots and scored a couple of takedowns while Kim missed plenty of punches. The second round was another quiet one with neither fighter taking charge. The second round ended with some boos from the Las Vegas crowd.
The tables turned at the start of the third round as Kim and Saffiedine exchanged punches and kicks for the first 20 seconds, briefly turning the crowd's boos to cheers. Saffiedine was successful with some body kicks late in the match. But it was Kim who earned the battle in the eyes of a pair of judges. It is the second time Kim won by split decision, his first coming against Matt Brown at UFC 88 in 2008.
The fight featured very little aggression from either fighter. Neither of the fighters seemed to hold any momentum throughout the fight. It was hard to award a victory to either fighter, given the limited excitement and action in the match. Kim did not showcase his Brazillian Jiu-Jitsu nor Judo throughout the fight.
Want your voice heard? Join the Cage Pages team!
Kim continues his impressive streak since late 2011, where he's won seven of his last six fights, the only loss coming to current welterweight champion Tyron Woodley. He ties fourth for most wins in UFC welterweight history with 13, tying Thiago Alves, Brown and Jon Fitch.
Saffiedine, on the other hand, has struggled in the division, now dropping three of his previous four bouts. He's 2-3 since entering the UFC and may find himself unranked following this loss.
Kim improves to 22-3-1, 1 no contest while Saffiedine falls to 16-6 and has lost two in a row.
More from Cage Pages
This article originally appeared on
---
---