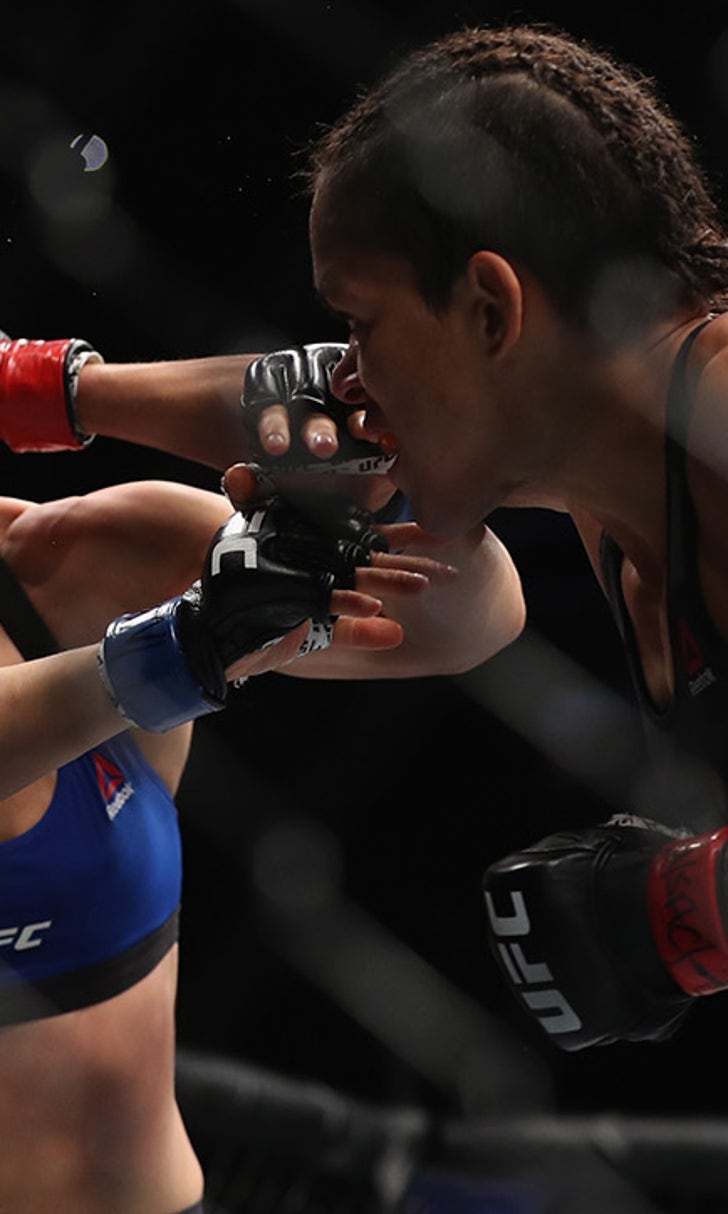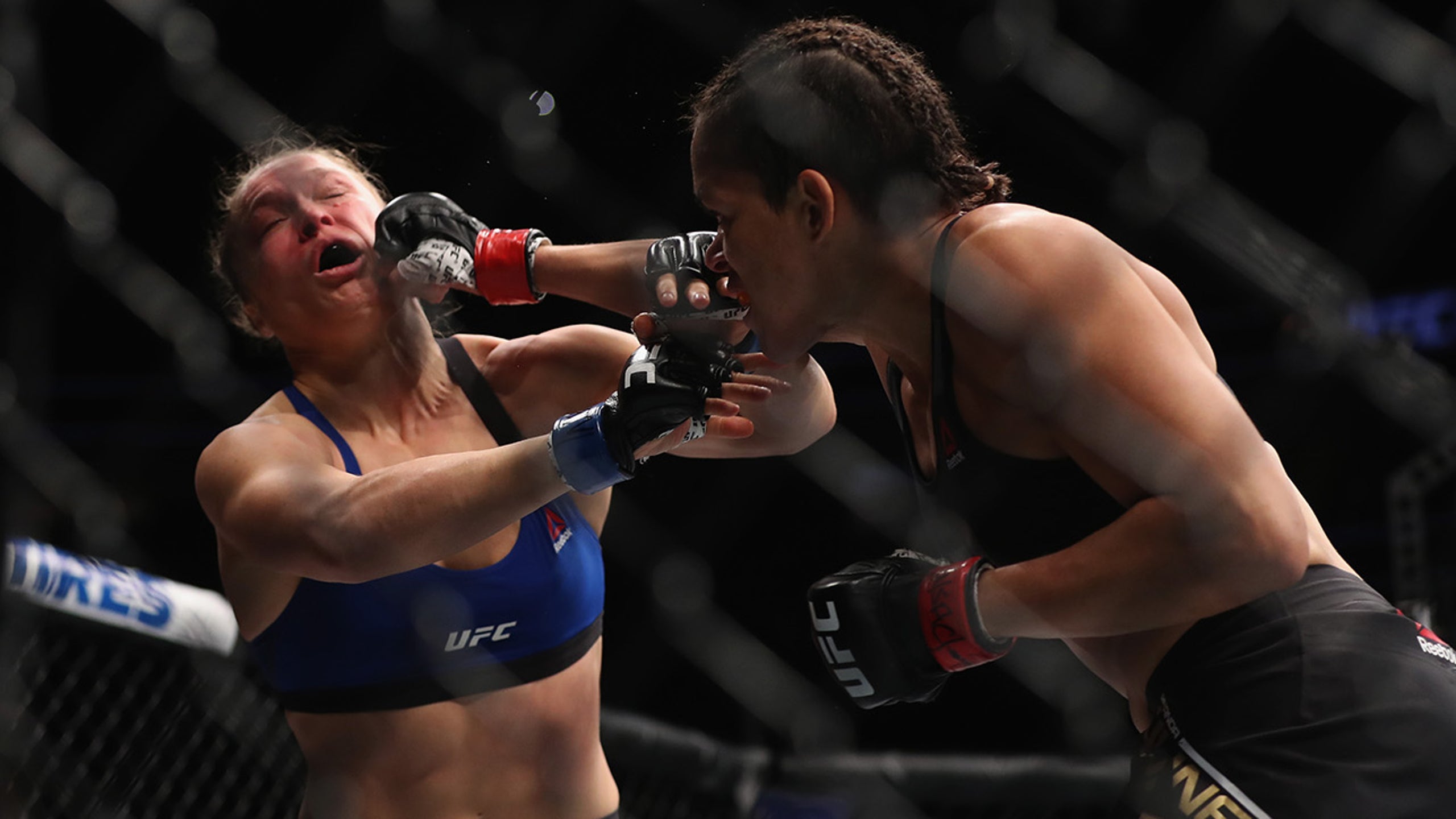 UFC 207: Amanda Nunes knocks out Ronda Rousey in 48 seconds
BY Sports Illustrated and Mike Dyce/Sports Illustrated • December 31, 2016
The build up to UFC 207 was all about the return of former bantamweight champion Ronda Rousey, who was the only champion the division had ever known for years. The build up was so centered around Rousey that Amanda Nunes wasn't even featured in the video promotions for the fight.
It didn't take long for Nunes to dispatch Rousey and retain her bantamweight title, becoming the first woman since Rousey to successfully defend the belt. Rousey pushed forward as she is accustomed to in an effort to get her hands on Nunes to throw her to the ground.
Nunes used her superior striking to dissect Rousey's pressure with combinations that landed. Rousey was rocked a couple times before finally being wobbled as she backed up against the cage. Rousey appeared to be out on her feet when referee Herb Dean stepped in to stop the fight after just 48 seconds. 
Rousey didn't stay around in the cage to talk to Joe Rogan or acknowledge Nunes, who seemed to pursue her as she exited. This leaves a lot of question marks surrounding Rousey and her future. Does she retire? Perhaps she moves up to 145 pounds and the new featherweight division.
For now, Nunes reigns.
---
---