Tyron Woodley: I really don't respect Stephen 'Wonderboy' Thompson as a man
Published
Nov. 15, 2016 2:13 p.m. ET

Shots have officially been fired by welterweight champion Tyron Woodley towards his next opponent, Stephen "Wonderboy" Thompson ahead of their clash at UFC 205 in New York.
For the past couple of months after winning the title from Robbie Lawler, Woodley has heard Thompson call him out in any number of interviews while trying to make the fight happen.
Just recently, Thompson even went as far as saying that Woodley was scared to fight him as he awaited final word on whether or not he was going to get the next crack at the title.
Well, Woodley says Thompson is not only wrong about the assumption that he's somehow scared, but he also returns fire at the noted kickboxing prodigy for pushing these buttons after he already knew he was getting the title shot.
"For someone to desperately need to that affirmation from the fans and for people to like him, like I can't respect that," Woodley told the "Anik and Florian" podcast this week.
Woodley says that his desire to beat Thompson had nothing to do with personal feelings or rivalry until the attacks started happening in the media.
At that point, Woodley had to admit that Thompson was going over the top in an attempt to irritate him and it might have finally worked.
Of course the end of result of that agitation is Woodley promising to dispatch Thompson in devastating fashion when they finally meet on Nov. 12 in New York.
"For me, I'm going to try to do the same thing to you no matter if I like you, no matter if I hate you, no matter if it pops up. You're not going to be able to say one thing and now I really want to kick you," Woodley said. "For some reason, he's managed to get underneath my skin and I just don't buy that fake humble, I just don't buy it.
"When someone's portraying something they're not to get underneath my skin, I'm just going to funnel that into a great strategy and I'm going to try to get him out of there quick."
Woodley also responded to the criticism he faced after winning the belt in July and immediately asking for "money fights" against names like Georges St-Pierre and Nick Diaz.
Those comments actually precipitated a lot of what Thompson had to say about Woodley after he claimed the new welterweight champion hadn't earned his stripes to go out and demand high-profile fights rather than facing the No. 1 contender standing directly in front of him.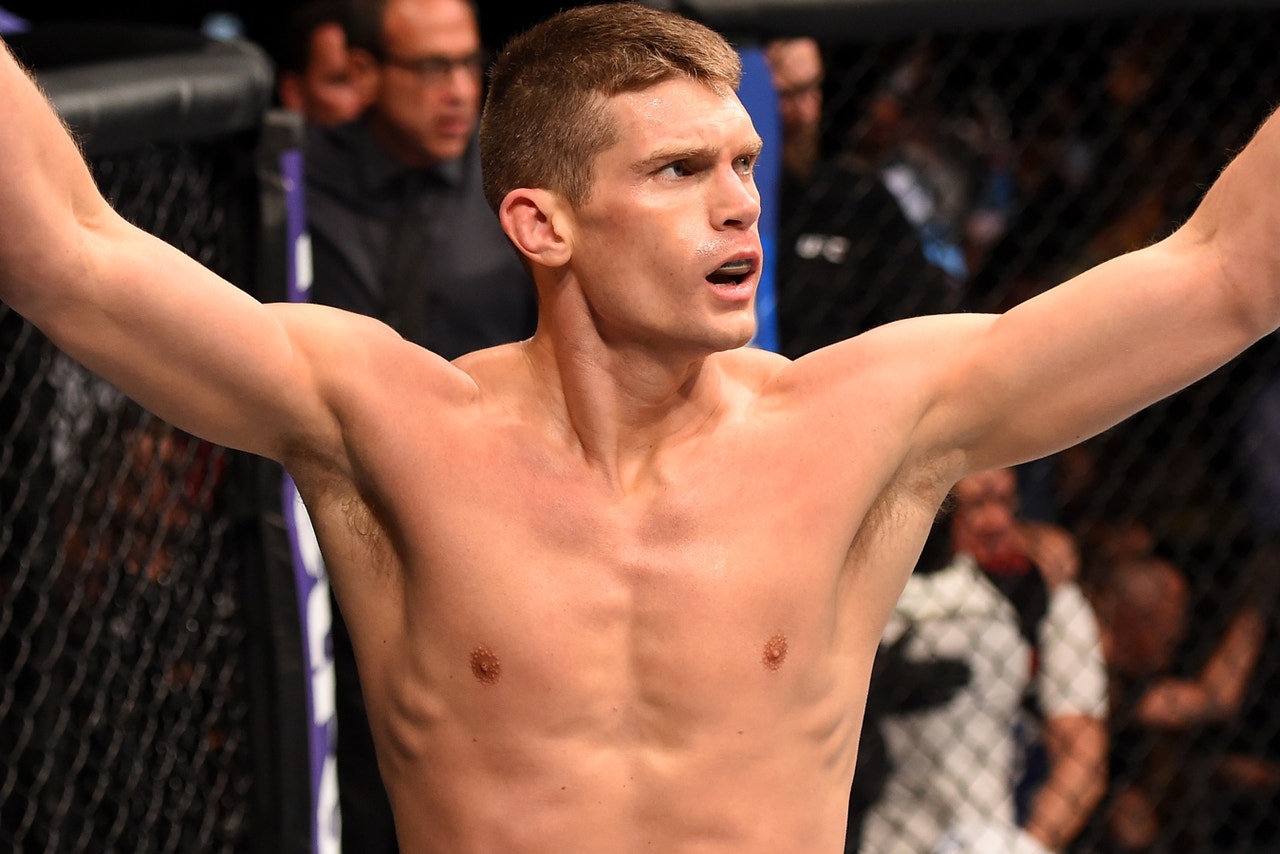 Woodley took exception to those comments while also explaining that even the fight against Thompson will be a "money fight" but the matchups with St-Pierre and Diaz would have also added onto his championship legacy.
"People misunderstood what I said when I said I wanted a money fight. Maybe I should re-phrase that because when people hear that it almost sounds like I don't care about the sport anymore. When you're watching people in non-title fights making four times the amount of money that a champion makes, it takes away the flavor of being a champion," Woodley said. "Me getting a money fight, me getting paid the way I feel a champion should be paid. So when I fight Stephen 'Wonderboy' (Thompson), this will be a money fight.
"Unlike some of the other guys in the different divisions, my fight that I asked for made sense. Not only would they be money fights, but they also would be legacy fights. You can't deny that Nick Diaz is a top 10 overall welterweight Hall of Famer. Same thing with Georges St-Pierre, he's No. 1 overall right now."
Unfortunately, Woodley didn't receive either of those opponents and instead got matched up with Thompson at UFC 205.
Woodley vs. Thompson is expected to serve as the co-main event on the historic card in New York with a main event still to be determined by the UFC at a later date.
---
---