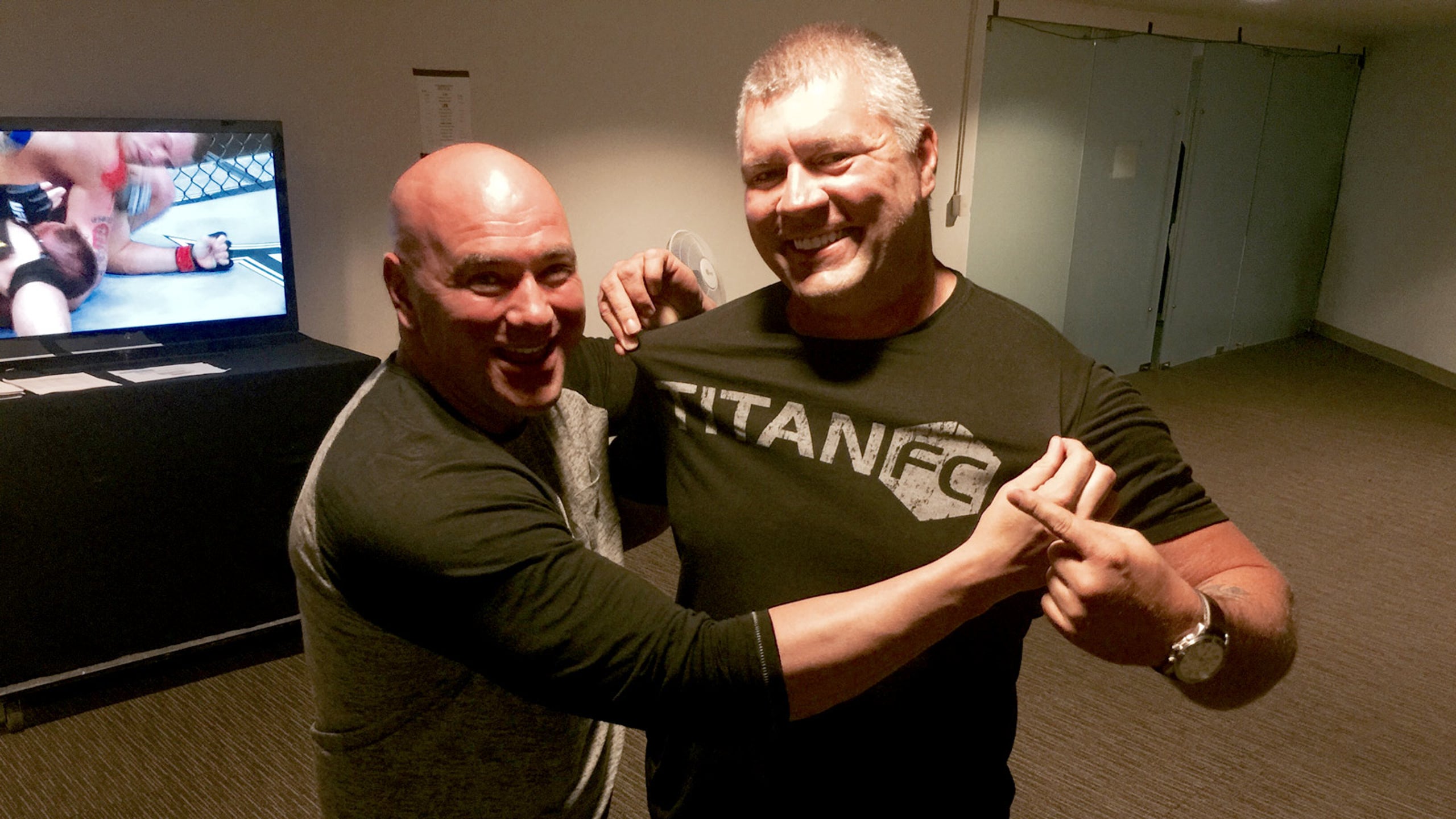 Titan FC partners with UFC Fight Pass on long-term broadcast deal
BY Damon Martin • June 18, 2015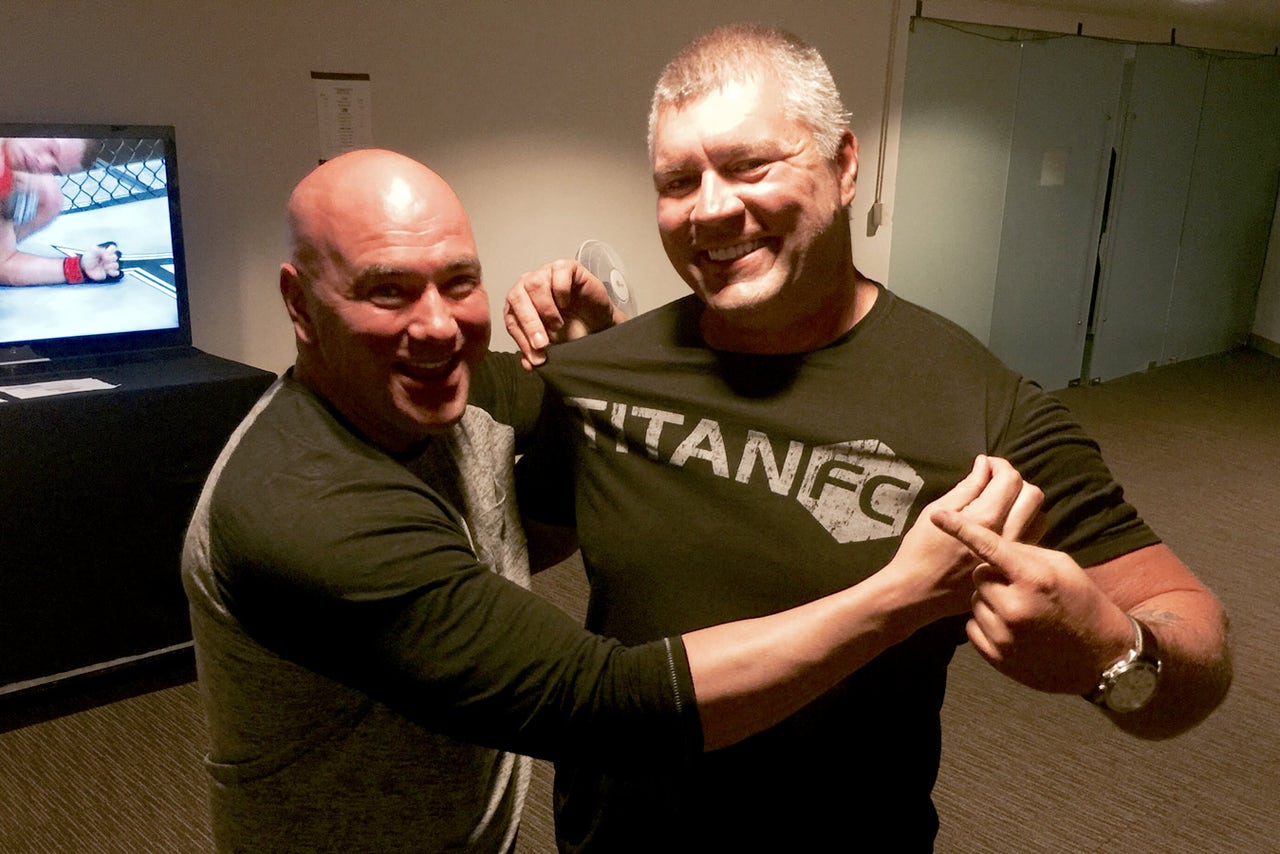 As the UFC continues to grow its online digital network, Fight Pass, part of the key for expansion is adding more live content for viewers to tune in weekend after weekend even when there's not a UFC card taking place.
This week the UFC signed up another prominent United States-based organization to join the Fight Pass family as Titan Fighting Championships (Titan FC) has been added to the slate of promotions working with the online network for live events and a past library of fights.
The new broadcast partnership will begin on July 18 with a Titan FC card from Kansas City, Mo. including four title fights on the show.
Titan FC co-owner and executive Lex McMahon helped broker the partnership while working directly with UFC president Dana White after the fledgling MMA promotion decided that partnering up with Fight Pass would definitely be best for business.
"I've been very fortunate that I have a very good relationship with Dana (White) and my partner Jeff Aronson had said, 'Hey I think we should look at being on UFC Fight Pass,'" McMahon told FOX Sports. "So I gave Dana a call and said it was something we'd like to pursue. He set the wheels in motion and, after quite a bit of negotiating, we finally got a deal done and we're excited. It's a tremendous platform to be on."
McMahon and Aronson have maintained a good relationship with the UFC over the years while running Titan FC. In addition to his work with Titan FC, McMahon also manages several fighters competing in the Octagon, including Stefan Struve, who fights at UFC 190 against Antonio Rodrigo Nogueira.
McMahon sees the partnership with UFC Fight Pass as a perfect way to grow his promotion's brand while teaming with the largest mixed martial arts promotion on the planet. Titan FC joins a growing roster of promotions-airing cards on UFC Fight Pass including Invicta FC, the premier organization for women's MMA.
"At the end of the day, I don't think anyone is naive, the UFC is the 800-pound gorilla," McMahon said. "They paved the way, they have a tremendous amount of muscle when it comes to marketing and brand equity. We felt in order to grow, we needed to partner with the UFC so we could extend our brand and get into new markets. I think you're going to see a lot of things from us, particularly international expansion, and it gives us a lot more mainstream exposure for an organization still working its way up. I think we are definitely at the top of the food chain now."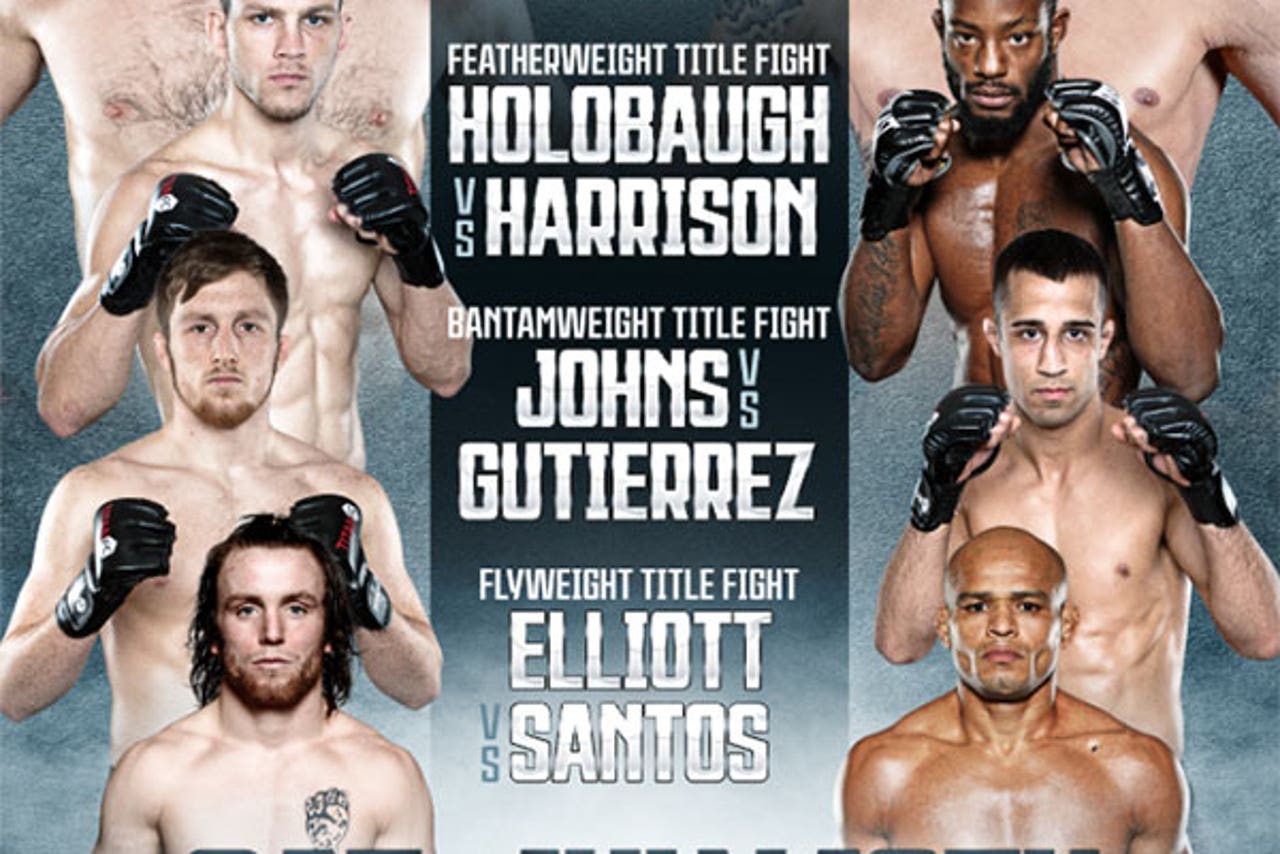 Since McMahon and Aronson took over the day-to-day operations at Titan FC they've always maintained a working relationship with the UFC, which is highlighted by a clause they put in their fighter contracts that allows anyone on the roster to leave and sign with Zuffa (the UFC's parent company) if an opportunity comes along.
There have been several Titan FC fighters pulled up to the UFC as well as late-notice replacements and other situations where the clause has been used to allow the promotions to work together seamlessly to give athletes the best place to compete and live their dreams.
"I think the idea of the 'Zuffa out clause' made a lot of sense, not only because it paved the way for this deal to happen but it allowed us to attract the hottest prospects, the best talent and veterans that were available," McMahon said. "Everybody wants to get into the UFC -- they want to get there for the first time or they want to get back there again -- but there's only a finite number of roster spots available. So we're able to attract the best talent because we give them the chance to go fight for the UFC if they get the opportunity."
McMahon is excited to kick off the first Titan FC card with the UFC in July when they present a show with four title fights, including a matchup of former "Ultimate Fighter" competitor Mike Ricci against Pat Healy in the main event.
McMahon looks forward to seeing all the possibilities that exist for Titan FC once the deal with the UFC officially launches next month.
"We'll be working with closely with Zuffa, with Invicta FC, and some of the other partners on Fight Pass to put the overall best product forward for Fight Pass," McMahon said. "For us it was definitely about getting more eyeballs and having the support to grow. You'll see significant expansion. There's going to be a lot of positive things to happen from this relationship."
The fight card taking place at the Scottish Rite Temple in Kansas City as revealed to FOX Sports on Thursday:
MAIN EVENT: Mike Ricci vs. Pat Healy
Kurt Holobaugh vs. Andre Harrison
Brett Johns vs. Anthony Gutierrez
Tim Elliot vs. Illiard Santos
Jose Landi-Jons vs. Tyler Stinson
Freddy Assuncao vs. Cody Bollinger
Jason Witt vs. Isaac Vallie-Flagg
Phillip Hawes vs. Lucas Rota
Desmond Green vs. Vincent Eazelle
Sirwan Kakai vs. William Joplin
Dakota Cochrane vs. Mike Bruno
Cody Peterson vs. TBA
---
---