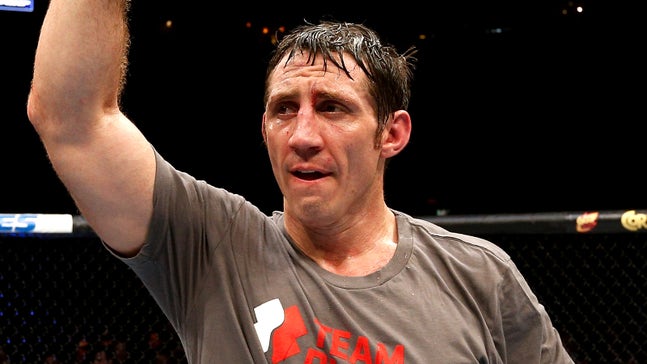 Tim Kennedy wants the winner of Dan Henderson vs. Vitor Belfort
Published
Oct. 28, 2015 8:30 p.m. EDT

Tim Kennedy is anxious to get back in action, but he's had a tough time finding opponents so he's now targeting the winner of the upcoming main event fight between Dan Henderson and Vitor Belfort.
According to Kennedy via "UFC Tonight", he asked to face former light heavyweight champion Lyoto Machida on the upcoming UFC Fight Night card in Las Vegas on Dec. 10.
Unfortunately, Machida is taking an extended break from action following two tough losses earlier this year to Luke Rockhold and Yoel Romero in back-to-back fights.
With Machida out of the running, Rockhold now appears to have turned his attention to the fight between Henderson and Belfort taking place on Nov. 7 from Brazil.
Henderson and Belfort have fought twice previously and this third matchup is expected to settle the rivalry between the two middleweight competitors.
Assuming the winner comes out relatively unscathed, Kennedy would like to get the winner for his next fight in the Octagon.
Kennedy has been out of action for over a year after losing by TKO to Romero in 2014, but it looks like he's ready to resume his career where he's built a 3-1 record overall in the UFC.
---
---