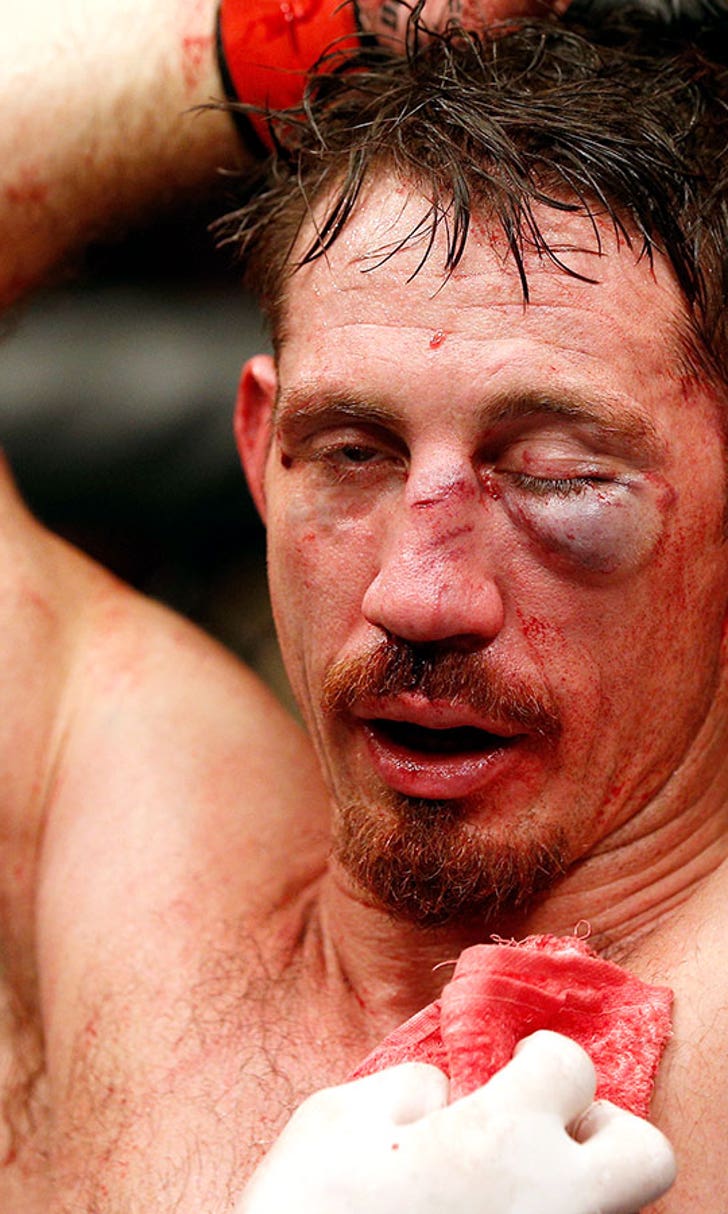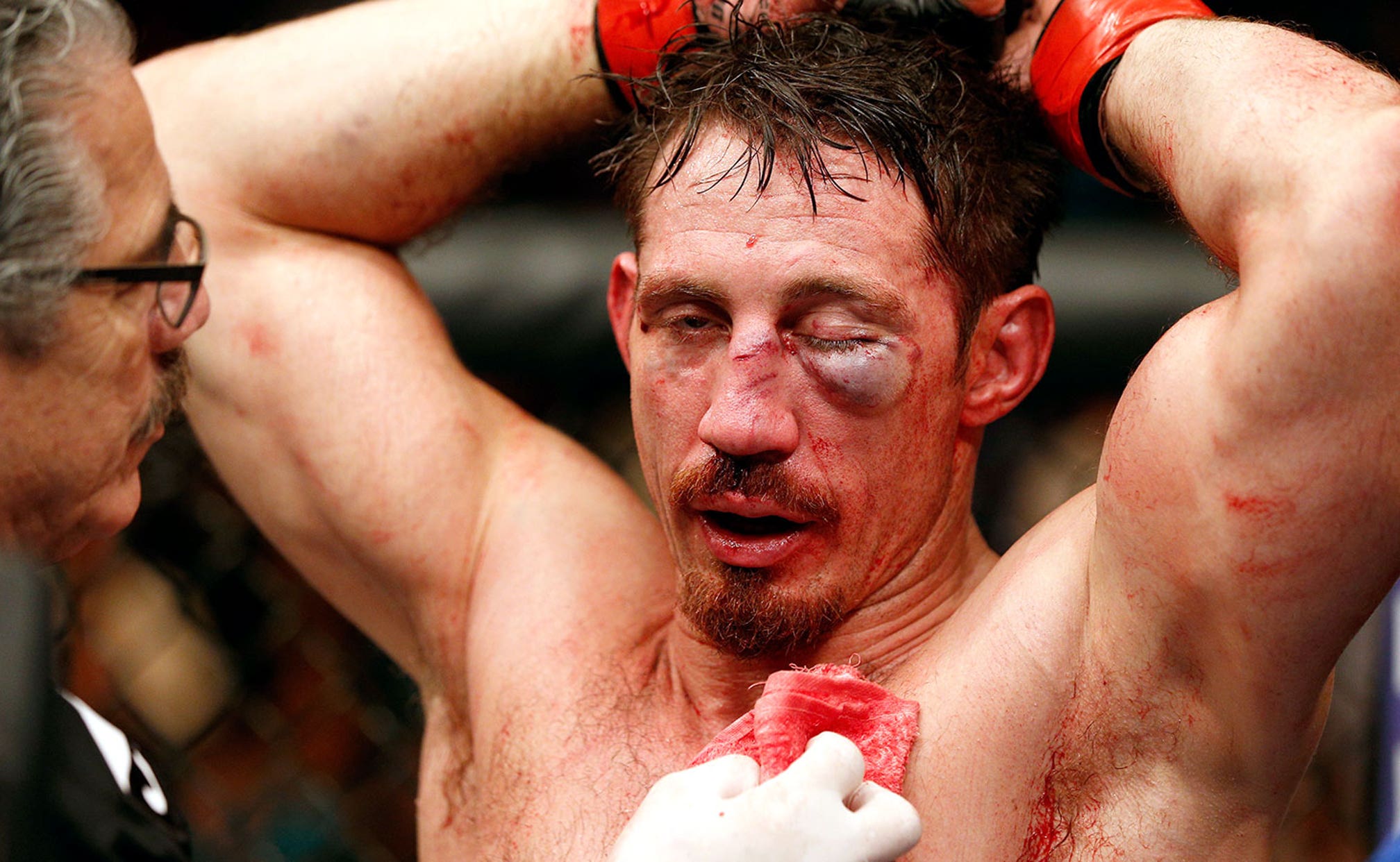 Tim Kennedy undecided on whether or not he will file an appeal
BY foxsports • October 1, 2014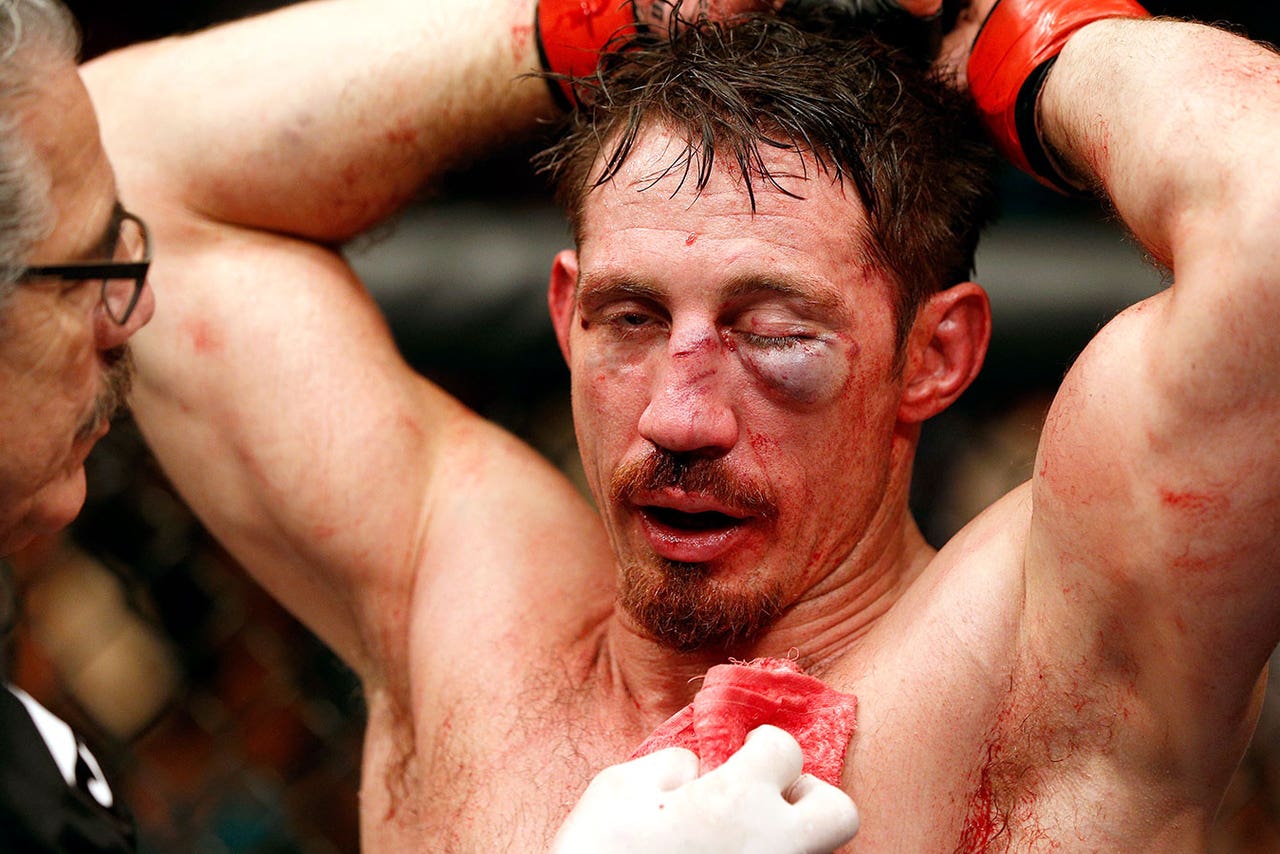 It's been a few days since Tim Kennedy suffered a TKO loss to Yoel Romero at UFC 178 under highly suspicious circumstances, but whether or not an appeal will be filed to the Nevada State Athletic Commission remains a question.
Kennedy seemingly put Romero away during their fight Saturday night, but the decorated Army Ranger was forced to stop doling out punishment when the bell sounded to end the second round.
Romero was wobbled and barely cognitive as he reached his corner and at the end of the one minute rest period, the former Olympic silver medalist stayed seated on his stool, motionless despite the commands to get up from referee John McCarthy.  It was later explained that Romero had too much Vaseline on his eye and it had to be wiped away, but the rules typically state that if a fighter isn't standing at the end of the one minute rest period, the fight is stopped and declared a TKO for the other corner.
Kennedy protested quite loudly both during and after the fight, going as far as confronting Romero in the back when they met up after the stoppage.  At the time, it seemed like a forgone conclusion that Kennedy would file an appeal, but now he's not so sure.
"Our camp is arguing internally. My manager Leo [Khorlinsky] and Greg Jackson are adamant that we should appeal because it is the right thing to do," Kennedy told UFC Tonight's Ariel Helwani.
"[My co-manager] Nick [Palmisciano] and I are of the opinion that it doesn't really matter."
Kennedy's manager, Nick Palmisciano weighed in on the subject as well, but said when it's all said and done the decision remains with his fighter.
"We have talked about it at length and it ultimately won't change anything. Best case is it will hurt Romero and that is a bad reason to do anything," Palmisciano said.
"Tim doesn't care about his record. He wants the best fights and he wants a shot at the title. Nothing the commission does changes anything for him."
Kennedy says by the 'end of hunting season' is when he'll make his decision on whether or not to file an appeal on the matter.  Nevada Athletic Commission executive director Bob Bennett told FOX Sports on the night of the incident that there was little chance the decision could be overturned regardless of the appeal.
Following the fight, Kennedy was put under medical suspension until he can have his orbital bone cleared by an ophthalmologist or he could be out until March 2015 with the injury. 
---
---