Ultimate Fighting Championship
Ultimate Fighting Championship
Tim Kennedy on FATK: 'I just know one way - and that's the truth'
Published
Aug. 18, 2015 4:49 p.m. ET

This week's first Fighter and the Kid episode is one that should not be missed. For the first time, former Special Forces soldier and top-10 middleweight Tim Kennedy joined kindred spirits Brendan Schaub and Bryan Callen on the show for a thought-provoking and moving episode that touches on everything from mental health, war, UFC drug testing, the human value of UFC fighters, and much more.
For months now, Schaub and Kennedy have been some of the most vocal and thoughtful public voices pointing out problems in fighter pay and treatment. When the two got together, they continued the very constructive conversation and admitted that there are no easy solutions. Both Schaub and Kennedy have before openly wondered if fighting professionally is still worth the sacrifice ever since the UFC's apparel deal with Reebok effectively nixed many fighter sponsorship opportunities.
Many fighters, including Schaub and Kennedy, have described in detail how they will lose a lot of their total income as fighters with the new deal in place. Kennedy, who has said that even while in Strikeforce, before fighting in the UFC, he made upwards of $100,000 in sponsorship money for single fights, put the devaluing sense he feels into perspective for the Fighter and the Kid.
"I've been a professional athlete for 13 years. I was ranked in the top 10, 11 years ago, for the first time," he began.
"And, now, here I am 13 years later and I have the number promotion on the planet saying that I'll make five thousand dollars a fight in sponsorship money."
Schaub chimed in saying, "it's heart-breaking."
Kennedy said that such a sharp and sudden drop in fighter compensation isn't fair. "In reality we're damaging our brains, we're breaking our hands, we're destroying our backs, were wrecking our knees, our shoudlers, our elbows for your entertainment, and for compensation," he explained.
Kennedy admitted that he doesn't have a solution but said he won't stop sounding the alarm when it comes to doing and saying what he believes is right. "They like ponies that they can control," he said.
"I'm a stallion. I don't give a sh--. I always say it how I see it. I just know one way, and that's the truth."
While he doesn't have a fight scheduled, Kennedy does still loves MMA. In fact, he loves the sport so much that he, as opposed to Brendan and most fighters, has difficulty getting scared or nervous before competitions.
"I really have to look and find something to worry about. I think you should have some anxiety, I think you should have some apprehension because that adrenaline, the nerves, make you better.
Sometimes [my coach] Greg [Jackson] is like, 'you know you're about to fight?' And I'm like, 'yeah, yeah, ok, let me get there...ok I'm ready, let's do this.' I love fighting. I've been doing it forever. My brother beat my ass before anyone else did. Been blown up, been shot at, been stabbed. So, at this point I just love fighting. So, there's nothing that's going to happen to me in the ring that I'm scared of."
Listen or watch the full episode above, or at the fine outlets below.
How to listen:
---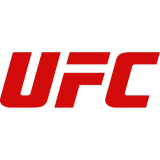 Get more from Ultimate Fighting Championship
Follow your favorites to get information about games, news and more
---