Thiago Santos clubs Nate Marquardt with vicious first-round KO
May 14, 2016

Thiago Santos is quickly gaining a reputation as one of the most devastating strikers in the middleweight division after a vicious first-round knockout over Nate Marquardt on Saturday at UFC 198.
Santos has won four fights in a row with three of those ending by way of knockout in the first round.
The Brazilian wasted no time in Saturday's fight as he stalked Marquardt across the Octagon and opened up a barrage of long punches and kicks to take control immediately.
During an initial exchange, Santos landed a glancing shot that sent Marquardt reeling backward toward the canvas. Marquardt recovered quickly enough, but that lasted for only a few moments.
Santos stayed on the attack, cracking Marquardt with a series of hard kicks and punches until he trapped him against the cage and just started unloading shot after shot.
Finally, Santos clubbed Marquardt with a thunderous left hand that sent the veteran middleweight face first to the canvas as the referee swooped in to stop the fight.
Santos moves to 5-2 in his UFC career while Marquardt drops to just 2-6 over his past eight bouts.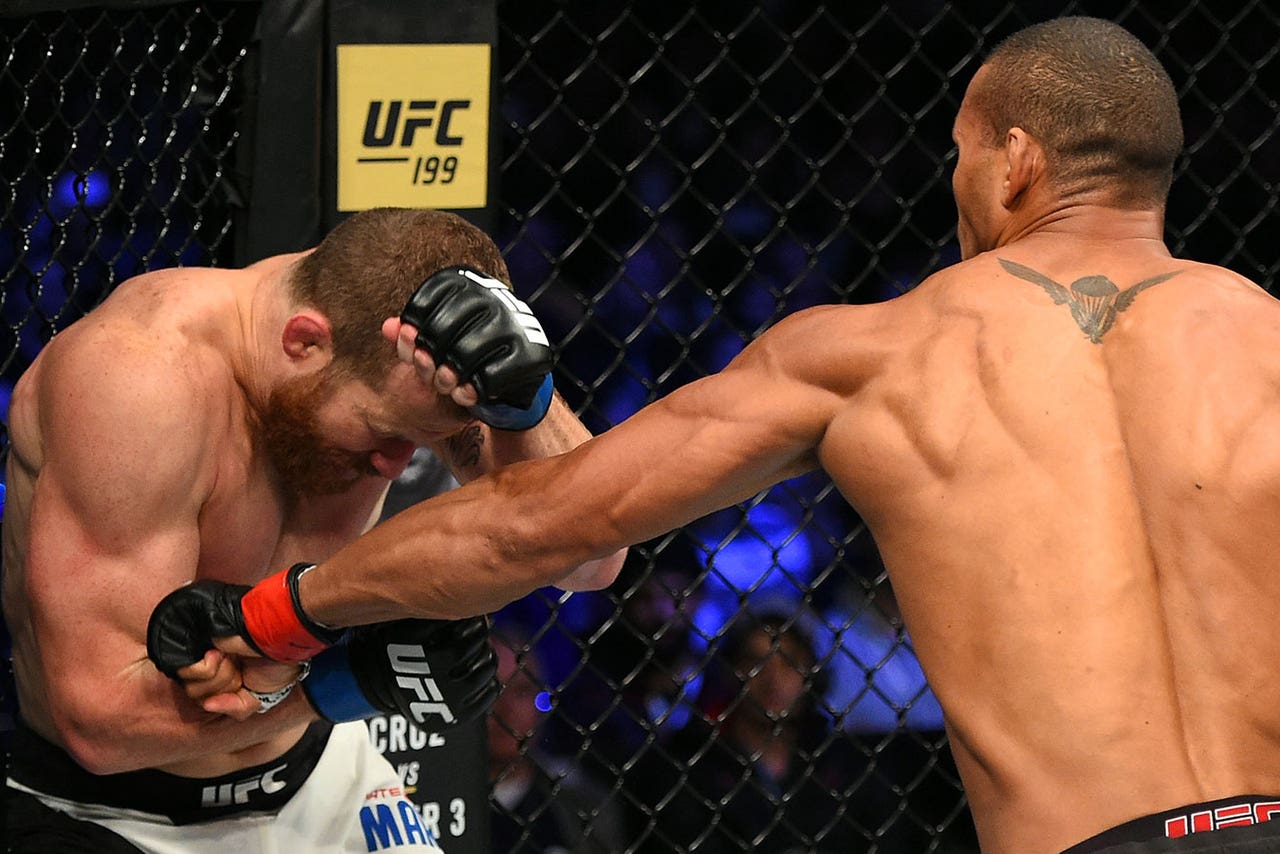 ---
---