Ultimate Fighting Championship
Ultimate Fighting Championship
The only thing the Jones-Cormier brawl did for the UFC was make it more money
Published
Aug. 5, 2014 10:30 a.m. ET

Get a hold of that indignation. Saddle your outrage.
Do you really think the press conference scuffle between Jon Jones and Daniel Cormier on Monday in Las Vegas makes outsiders look down on the UFC or MMA? Keep in mind this is a sport that features men fighting each other in a cage.
It's understandable for some inside the UFC bubble to be upset. A pair of legends in Matt Hughes and Rich Franklin expressed disappointment on Twitter about the brawl inside the MGM Grand lobby. But really, the only thing Jones and Cormier did for the UFC was make it more money. And maybe create a cult hero in PR man Dave Sholler, who haplessly tried to get in between them.
If UFC 178 on Sept. 27 in Vegas wasn't already going to be the biggest event of the year, it sure will be now.
Just a few hours after Jones and Cormier were pulled apart in the stage fracas that sent Sholler careening into a falling backdrop, the two fighters were on ESPN's SportsCenter talking about it and their light heavyweight championship fight. Anchor Todd Grisham didn't get all tongue-in-cheek, poking fun at the sport. He treated it like a serious interview and most other mainstream media outlets followed suit. Jones and Cormier were also on FOX Sports Live on Monday night.
The brawl itself was silly, immature and largely uncharacteristic of the two men. But the media attention it got was priceless -- better than any amount of trash-talking interviews would have garnered. Hell, the UFC was arguably the biggest newsmaker of the day. The Jones-Cormier fight accrued 50,000 Google searches, tied with the death of former White House press secretary James Brady and "Bachelor in Paradise" for the most Monday. The UFC's marketing and public relations departments could not have devised a better strategy.
Speaking of strategies, for anyone thinking the brawl was staged, give it a rest. Every journalist in attendance was unanimous that it was the real deal -- the two men legitimately don't like each other and that's not news.
If you're still not convinced, consider this: The UFC was scheduled to hold a media luncheon Tuesday in Los Angeles with Jones, Cormier, Conor McGregor and Dustin Poirier before the big fan event at Club Nokia. Only select media -- mostly mainstream outlets -- were invited. In light of the events a day earlier, the lunch was canceled. The UFC didn't want Jones and Cormier coming to blows inside a fancy steakhouse in Downtown LA. Do you think the organization would forego an opportunity for the fighters to speak directly to major media members if the tussle wasn't real?
Then again, after Monday's faceoff the UFC might not even need the coverage. There are two things that sell fights: big names and heated rivalries. The UFC 178 main event has both. Jones is the best pound-for-pound fighter in the world and one of the company's most well-known stars. Cormier is an undefeated former Olympic wrestler who has carved out a nice niche for himself as an analyst for FOX.
The two also can't stand each other and it's a beef that goes back four years, before Cormier was even in the UFC. The hardcore fan knows that and has been anticipating the two of them settling their beef in the Octagon. Casual fans probably had no clue there was such bad blood. They definitely do now.
For those who look down on MMA as a circus (and hey, they're sometimes right), this brawl won't make them change their minds and it'll probably fuel their fire. It's OK. They weren't going to buy UFC 178 anyway.
But the on-the-fence UFC fans who are only interested in the big fights? You're damn right this caught their attention. Better believe they're plunking down their $65 on Sept. 27. This is the kind of thing that gets people talking about the UFC when they normally wouldn't -- for better or worse. Press conference brawls are a staple in boxing and people are still buying those pay-per-views in droves.
Let's face it. MMA has a ceiling when it comes to mainstream acceptance. A skirmish during a press event isn't going to lower it. But it will produce some significant short-term gains.
---
---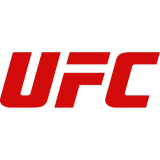 Get more from Ultimate Fighting Championship
Follow your favorites to get information about games, news and more
---