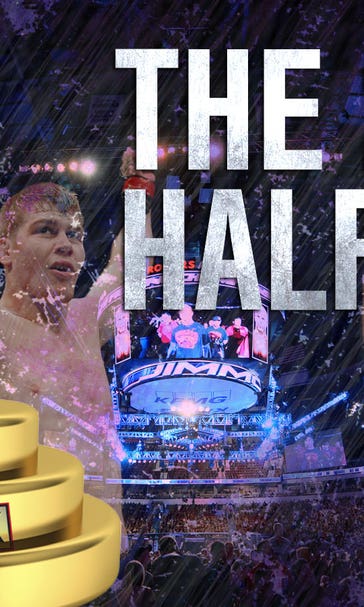 The 2014 UFC Halfsies Awards
BY foxsports • July 1, 2014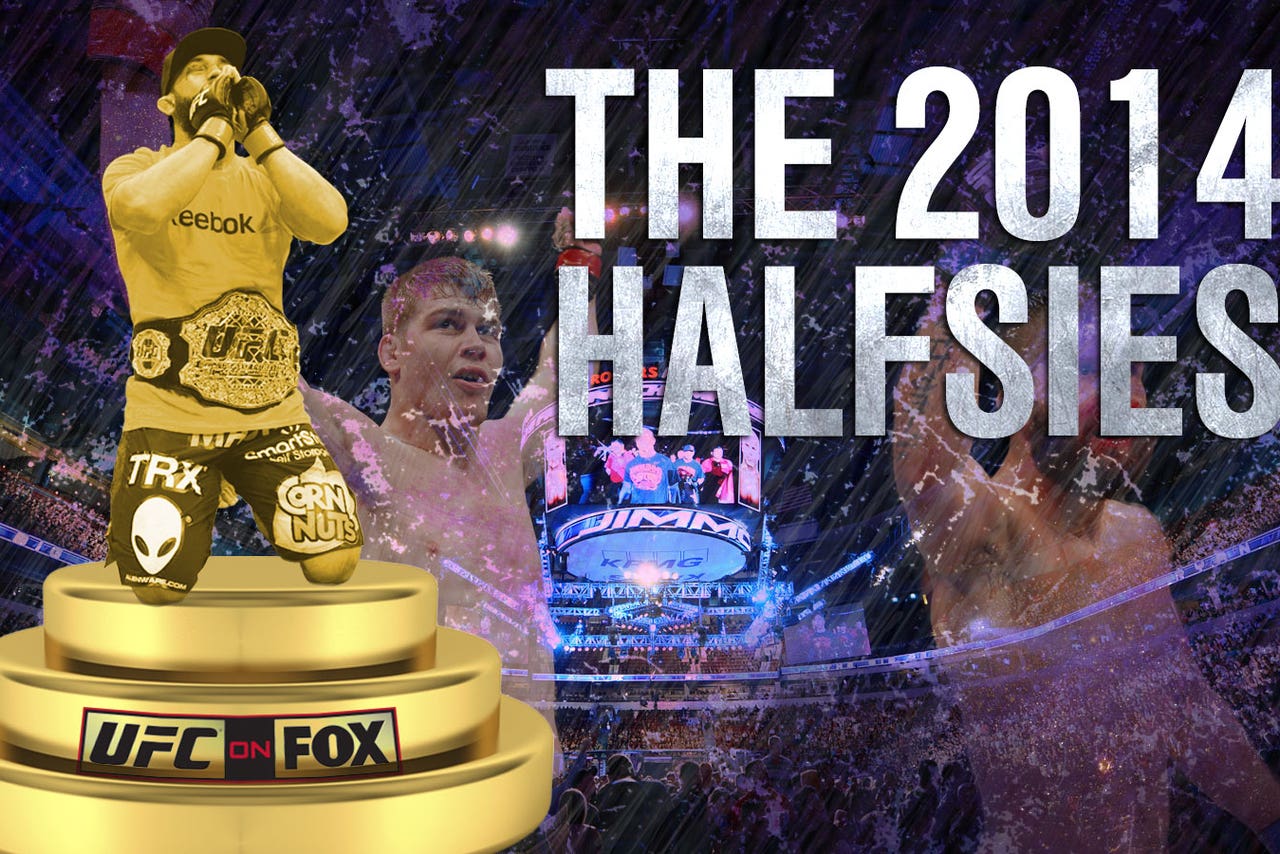 Just like that, 2014 is halfway behind us. Or if you're being an optimist, the better half is underway. 
The first six months of the year have been a bit of a rollercoaster ride. From shouts of oversaturation to the crowning of a new, surprise champion, to a rags to relevance story,  to several disappointing drug test failures, we've witnessed the best and worst the sport has to offer, sometimes within moments.
Without further ado, here's what stuck with us through the first half of 2014.
Best KO - Abel Trujillo def. Jamie Varner, UFC 169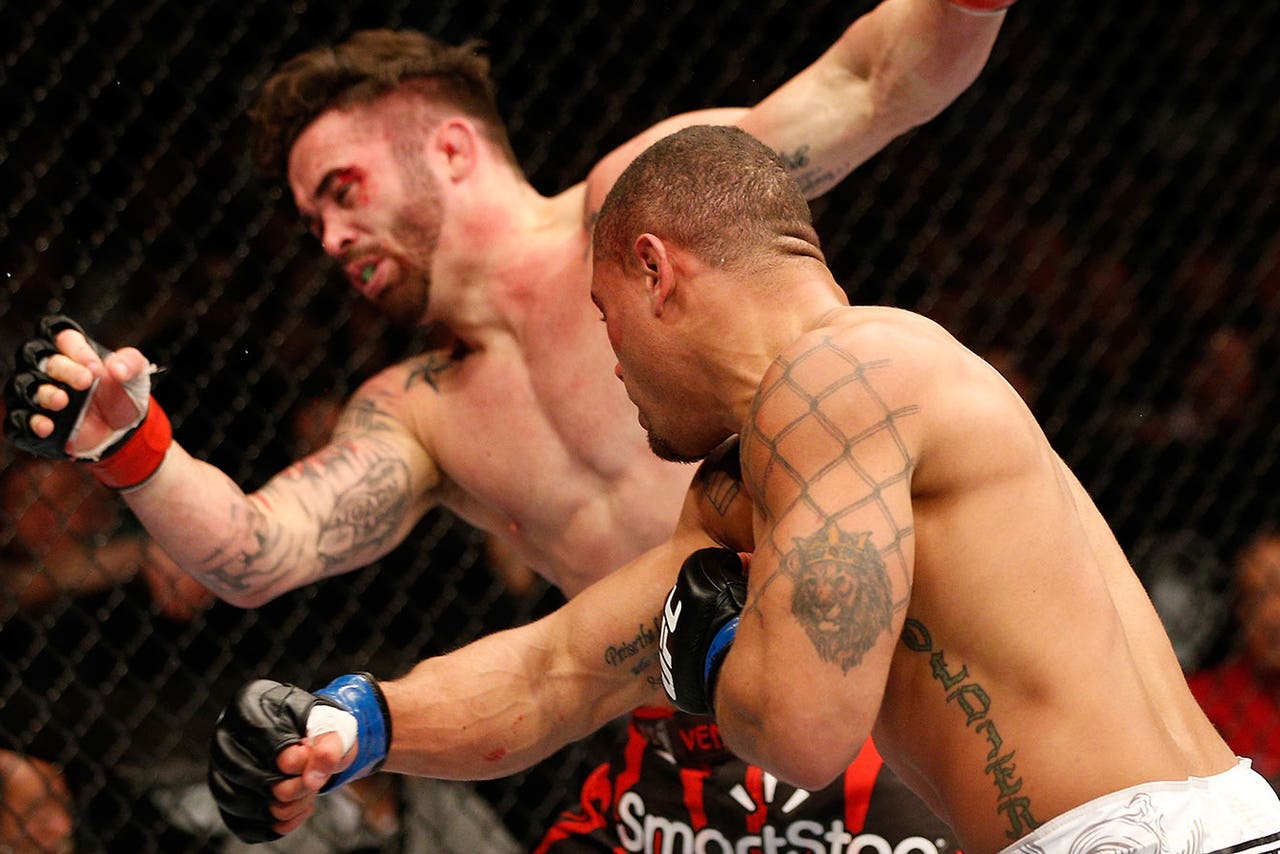 It was all over for Abel Trujillo. Jamie Varner was teeing off and seemingly putting the finishing touches on him against the fence a couple minutes into the second round when Trujillo made one last gasp, flurrying and catching Varner with a crushing right hook to the chin that turned the fight on its head. One shot, boom. Fight over.
Best Submission - Alex Caceres vs. Sergio Pettis, UFC on FOX: Henderson vs. Thomson
Unbeaten Sergio Pettis was a strong favorite going into this bout, and as time began winding down in the third, it appeared he was set to head to a decision win. He'd been the more active and effective striker, but a late scramble brought about a furious Caceres rally which ended with him taking Pettis' back and snaking in his left arm for a fight-ending rear naked choke with just 21 seconds left.
Best Fight - Johny Hendricks vs. Robbie Lawler, UFC 171
Bye, bye, GSP. There seemed no better way to set the division off on its new course than by doing it with these two engaging in an instant classic. 
For five hard rounds, the two went at it in a classic phonebooth fighting, boxing at close range and daring each other to land the home run blow. Both withstood the incredible firepower -- Hendricks landed 186 strikes, Lawler 162 -- and the fight wasn't decided until Hendricks hit a takedown in the final minute. 
Best Single Fight Performance - TJ Dillashaw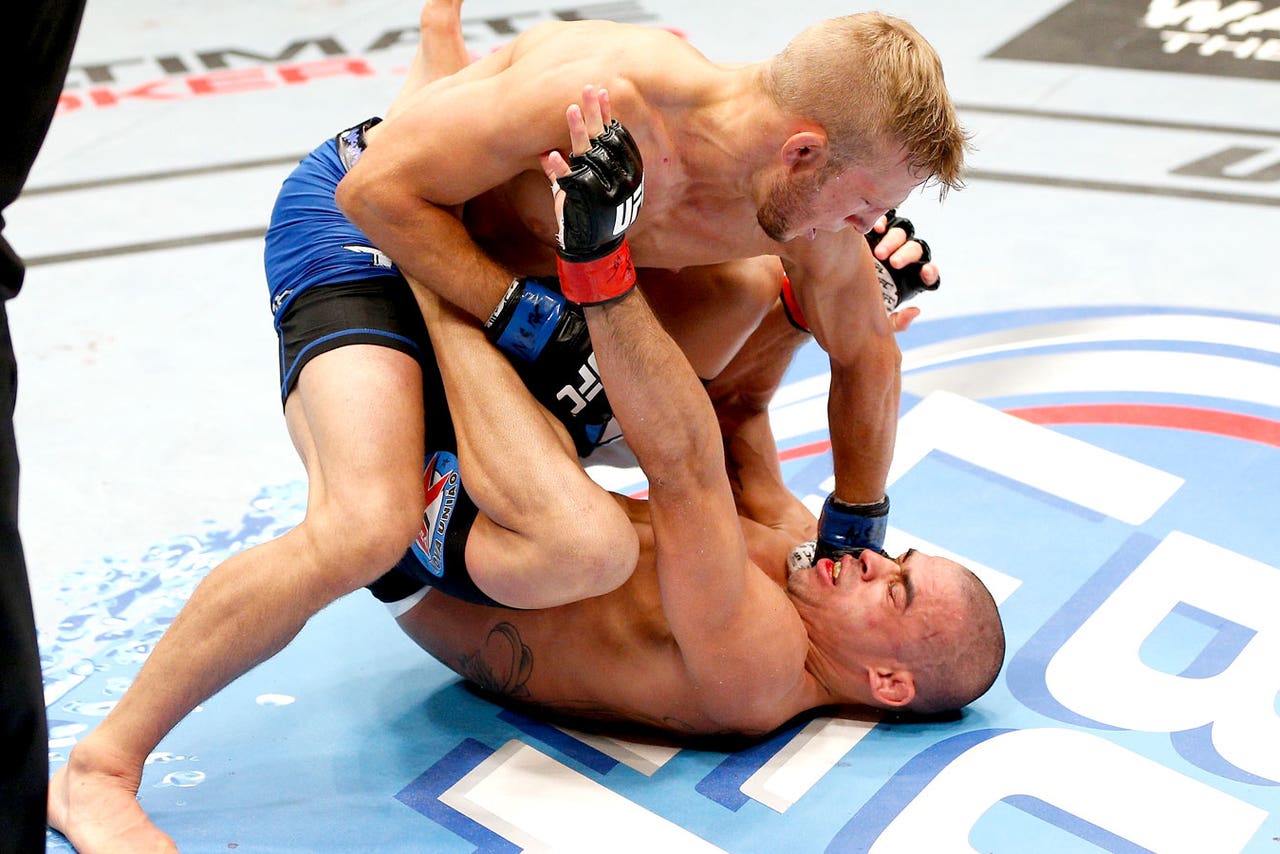 Who saw this one coming? It had only been less than three years ago when he was knocked out by John Dodson. It had been less than a year ago when he lost to Raphael Assuncao, albeit controversially. And he was here, against Renan Barao and his ridiculous 33-fight unbeaten streak as a lopsided underdog. As it turned out, it was lopsided alright, just in the other direction. 
Final strike count: 169-68. Knockdowns: 2-0. Significant strikes: 140-64. All in the favor of Dillashaw, who painted a masterpiece and put his own bow on the tour de force by finishing Barao on strikes midway through the fifth.
Best Card - UFC Fight Night Rockhold vs. Philippou
One of the least attended and most ignored events of the year turned out to be the best one so far. In it, you had one of the best KO's of the year with Luke Rockhold's finish of Costas Philippou, a barnburner fight between Yoel Romero and Derek Brunson, a fantastic fight between Louis Smolka and Alpetkin Ozkilic, and one of the nastiest knockdown-chokeout sequences of the year with Cole Miller finishing Sam Sicilia.
Best Quote - "I don't even know what I'm searching for at this point. It's just that birds fly, fish swim, and I do this." - BJ Penn
That goosebump-inducing moment from one of MMA's true warriors led off the recent documentary look at his career, "Mana." Enough said.
Best Staredown - Ryan Jimmo vs. Sean O'Connell, TUF Nations Finale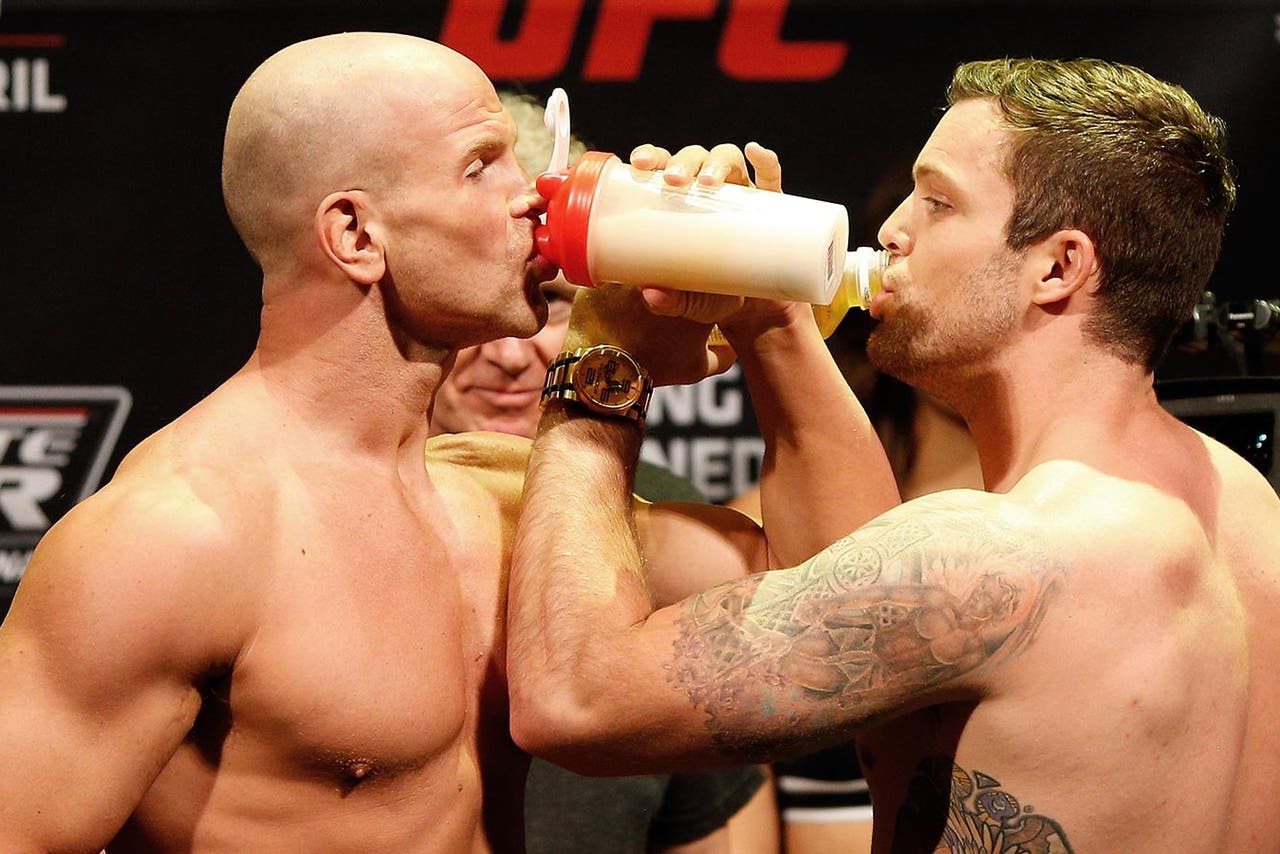 Professional fighters don't have to be tough guys all the time. Well done, fellas.
Best Round of the Half-Year - Matt Brown vs. Erick Silva, Rd. 1: UFC Fight Night Brown vs. Silva
Madness. Pure madness. This thing had the energy of a natural disaster from the first second, making it a certainty that someone wasn't making it to the final bell. As it turns out, they were lucky to make it through round one. Within seconds, Brown was crumpled over due to a body kick, and his night seemed over. He somehow withstood the barrage that Silva is known for, survived a rear naked choke attempt, and laid an absolute beating on Silva for the remainder of the first before a near hysterical Cincinnati crowd.
Robbery of the Half-Year - Ross Pearson vs. Diego Sanchez, UFC Fight Night Henderson vs. Khabilov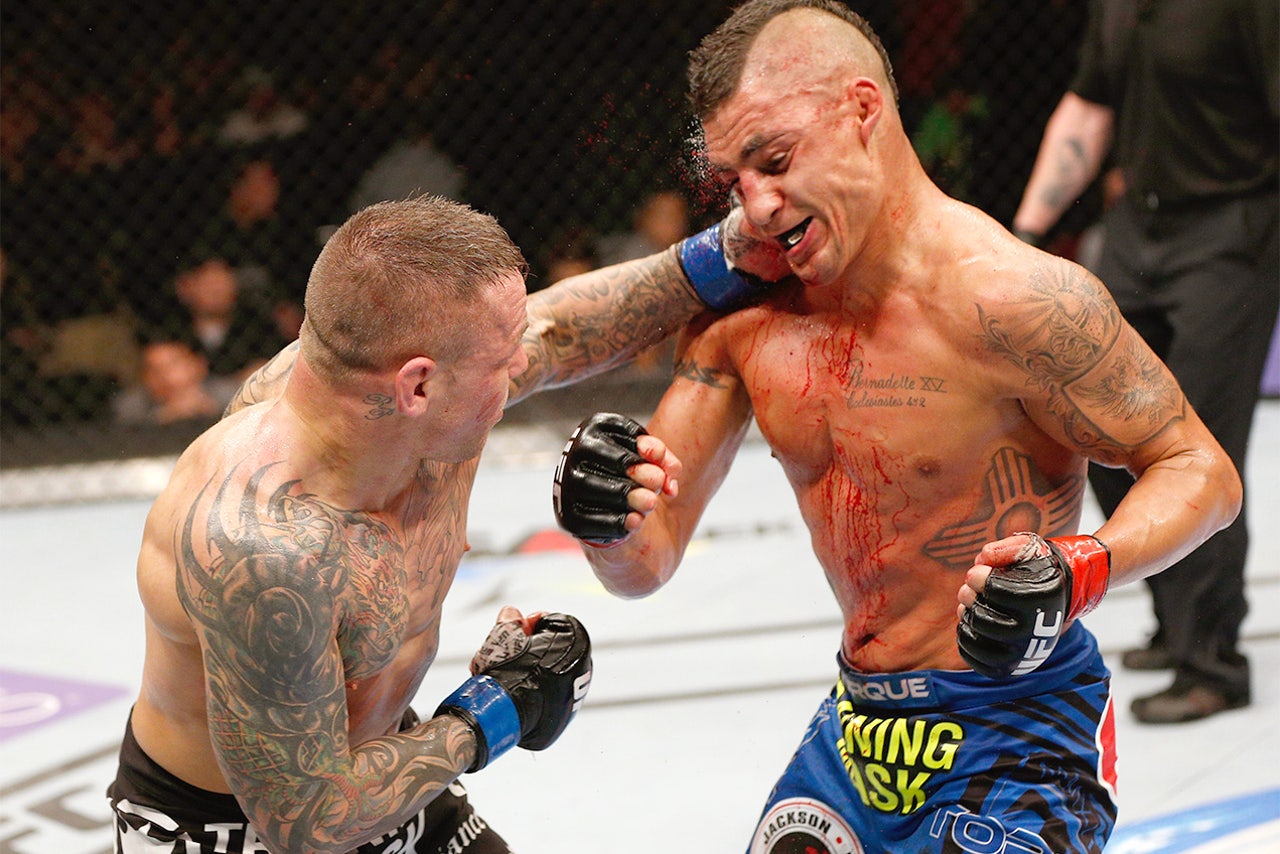 One of the worst calls of all-time came in Diego Sanchez's hometown, in a fight that almost no one watching saw as anything other than a Ross Pearson breeze. Pearson dropped Sanchez once, out-landed him 51-34, took him down once, and stuffed Sanchez's only takedown try. By the end, all 14 media scores recorded by MMADecisions were for Pearson, and 13 of them by a 30-27 sweep. Instead, two judges gave it to Sanchez, in an old-fashioned wild west robbery.
Most Disappointing Storyline - Drug testing debacles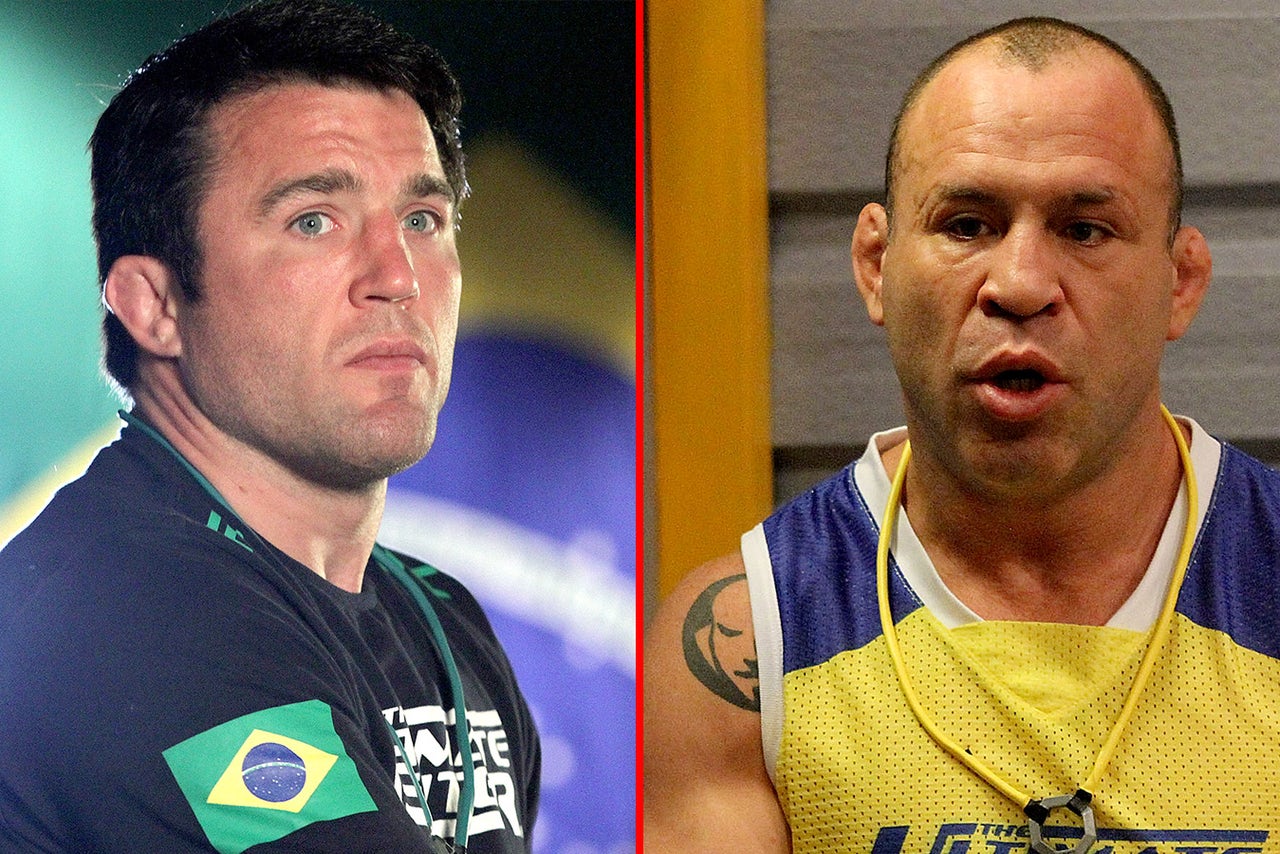 When the Nevada athletic commission banned TRT in February, UFC president Dana White seemed to believe any problems with PEDs were behind him. "I'm just glad we're done with all that," he said.
But a surprise random test done on Vitor Belfort done just before that set in place a series of events that led to removing him from an anticipated title match with Chris Weidman. In addition to that, Wanderlei Silva refused a random test, putting him in hot water, and Chael Sonnen failed not one but two random tests, getting him the boot from the organization. With the after-effects spilling into this weekend's UFC 175, it's clear there's plenty more work to be done.
Statistics, Facts and Figures
Total Events: 22
Total Matches: 243
Total Submissions: 39 (16%)
Total KO/TKO's: 64 (26.3%)
Total Finishing Rate: 42.4%
Total Decisions: 137 (56.4%)
Total No Contests: 2
Total Disqualifications: 1
Countries visited: 9 (Singapore, USA, Brazil, China, UK, UAE, Canada, Germany, New Zealand)
Highest Attendance: 19,324 (UFC171: Hendricks vs. Lawler)
Lowest Attendance: 5,024 (TUF Nations Finale: Bisping vs. Kennedy)
Fastest KO: Marcos Rogerio de Lima KO's Richardson Moreira, :20
Fastest Sub: Carlos Diego Ferreira RNC's Colton Smith, :38
Fastest combined main event & co-main event: Ronda Rousey def. Sara McMann & Daniel Cormier def. Patrick Cummins in combined 2:25
Latest Stoppage: TJ Dillashaw TKO's Renan Barao, Rd. 5 (2:26)
---
---