Ultimate Fighting Championship
Ultimate Fighting Championship
Strikeforce finale
Published
Jan. 12, 2013 12:00 a.m. ET

Ed Herman vs. Ronaldo Souza
Round 1 – Herman comes out with a low kick and Jacare walks through it. Herman is keeping at a distance; Jacare is winging punches early and we're to the cage early. Herman with some nice dirty boxing and Jacare backs out. Jacare with a nice double leg 75 seconds in. Herman goes for a heel hook and scramble from Souza gets him back into full guard. Upkicks from Herman land and ref stands them up for illegal kicks. No point deduction, though. Jacare with a nice exchange and Herman grabs the clinch, Jacare out quickly. Herman presses in and Jacare with a beautiful clinch, lands some beautiful knees. Jacare grabs a slam and Herman is flat on the back, side control. Jacare grabs a kimura and torques it behind the back, moves beautifully and gets north south with it deep. Herman taps at 3:10 of the first round.
Official Result: Ronaldo "Jacare" Souza wins via submission (kimura) at 3:10 of the first round.
Gegard Mousasi vs. Mike Kyle
Round 1 - Both guys come out tentative, Mousasi with a massive leg kick that just cracked. These guys are just throwing down and Mousasi grabs a double, can't quite finish it. Kyle against the cage as Mousasi can't finish, gives it up and back to standing. Kyle's striking looks really crisp tonight. He's landing solid strikes as he's looking to counter; Mousasi is stalking him down but isn't looking to trade. Double leg connects and Kyle grabs full guard. Mousasi works ground and pound right as Kyle is trying to get up but Mousasi is controlling him on the ground effectively. Kyle's holding on, working for the standup, as Mousasi grabs mount with 80 seconds left. He postures up and is raining strikes. Kyle gives up his back as Mousasi is unloading on him. Mousasi grabs a rear naked choke and Kyle taps with :52 seconds left.
Official Result: Mousasi wins via submission (Rear naked choke) at 4:08 of the first round.
Josh Barnett vs. Nandor Guelmino
Round 1 – Barnett shoots in right away, takedown and Barnett into side control. Nandor tries for a guillotine but can't finish it. Barnett working in full guard as both are exchanging lightly. Barnett postures up, can't finish a leg lock but Nandor scrambles out. Barnett grabs back as Nandor stands up,Nandor fighting to stay on his feet. Barnett drags him down into mount. Nandor gives up an arm-triangle and then taps to it at 2:11 of the first round.
Official Result: Josh Barnett wins via arm-triangle at 2:11 of the first round.
Daniel Cormier vs. Dion Staring
Round 1 – Cormier opens with a nice head kick; he looks light on his feet. Staring goes for the clinch and Cormier lets him go. Cormier looks like he's auditioning for K-1 right now. Staring gets planted on the ground with a throw, lands in side control. Cormier moves into a mounted crucifix but Staring scrambles out. Cormier is leaning on him as he's landing at will. Staring isn't in this guy's league and Cormier goes for the finish as he unloads a beautiful combination, grabs another takedown and back into side control. Cormier is landing some big elbows from the top as Staring has no answer. He scrambles to his feet and Cormier lands a head kick. Staring loses his mouthpiece and we have a break. Cormier grabs the clinch and drags him to the ground. Cormier in mount giving him a bit of a beating right now; Cormier is just out-classing him right now. Round ends as Cormier tees off on him from mount. 10-8 Cormier.
Round 2 – Staring comes out throwing and connects; he goes against the cage and Cormier decides to start trying. Grabs the clinch, working for the takedown against the cage. He lets it go and back to the middle of the cage. This feels like a fight that's a bad contest, like Staring won a "MMA Fan gets to take on Cormier" radio contest. Cormier grabs a takedown, moves into side control. Staring gives up his back and Cormier is looking to end this. Staring monkey rolls and to his back, then onto his back again, then onto his belly some more. Cormier is looking for the finish now; he wants an amrbar and Staring is just trying not to get finished at this point. He gives up his back and Cormier is lighting hijm up at this point. Staring is just avoiding shots and John McCarthy gives him some mercy and calls it at 4:01 of the second round.
Official Result: Daniel Cormier wins via TKO (strikes) at 4:01 of the second round.
And now comes the only fight on this main card that wasn't a completely blatant mismatch.
Nate Marquardt vs. Tarec Saffiedine
Round 1 – Nate looks like he's auditioning for K-1 alongside Cormier as well; lots of kicks as he's using his arsenal. Tarec is game as well; some nice leg kicks from him. Tarec gets a nice counter and Marquardt is rocked. He goes for the takedown and gets him down, nothing really much as he's back to his feet. Marquardt with a nice combination and Tarec goes for the takedown; Marquardt underneath and we're playing knee the other guy in the body right now. It's odd that this fight is actually close right now considering how much of a one-sided ass-kicking everything else on the main card was. The fans aren't happy, either, as a close fight is something they haven't seen for a while. 10-9 Saffiedine.
Round 2 – Tarec rocks him a minute in but Marquardt gets him down. Tarec back up quickly, then to some cage dancing. Not a lot happening as I take a break to get a beer. One of those kinds of nights.
I'm back and Big John breaks up the waltz I think they were doing. Marquardt with another takedown and that ain't happening. Tarec's as bored of that takedown as pretty much everyone is of this fight so far. Some nice combinations to end the round. 10-9 Tarec, 20-18 Tarec
Round 3 – Tarec opens the round with another awesome leg kick. Nate's leg has to be hurting now; you can hear how loudly that's hitting. Nate goes back to trying to get a takedown and they're doing a foxtrot against the cage. Tarec gets away and Nate misses a flying knee. And Tarec grabs the lead in a rumba against the cage. You can actually hear individual conversations in the crowd now; Tarec eats a big punch and is rocked a little and the guy in the fifth row has apparently been over served. Or he needs another hot dog, I'm not sure. Back to the middle of the cage as this is actually starting to turn into a fun fight when they're standing. Nate's leg is a bit bruised up right now as he's getting more aggressive. Nate with another takedown attempt at the end of the round that goes nowhere. 10-9 Marquardt, 29-28 Tarec
Round 4 – Both guys come out throwing as Tarec goes back to the leg kicks. He's getting Faber/Aldo territory right now. Nate is getting chopped down as he's getting desperate. Nate's leg is all sorts of bad right now. Nate's throwing power shots now as he's looking to finish this soon; that leg looks horrible. He's trying to catch those kicks as their coming in but can't quite catch 'em; Tarec puts Nate into the cage and it's time for an '80s style slow dance with a minute left but Nate isn't down with that. Back to the middle of the cage as Tarec is in control of this fight. 10-9 Tarec, 39-37
Round 5 – Tarec is jacked for this final five minutes and he might be the only one. Tarec is doing his best lumberjack impression right now as he's looking to kick him down. He then grabs the clinch and it's back against the cage; these two are cage-dancing so much it looks like a "Dancing with the Stars" audition. All they need is some glittery trunks, I suppose. A minute or so of that and we're back to the middle of the cage. Nate finally decides to block a kick as his leg looks like he's about to fall down on it. Tarec decides he really wants on this season and we're back to cage dancing some more. 90 seconds left and he lets go but Nate is just kind of chilling, looking to win his spot on "Dancing" instead. Finally with a minute left and we're back to the middle of the cage. 50 seconds and Tarec fakes out Nate by implying he was going to do the Charleston but takes him down instead. Round ends as Tarec pounds on him in half guard. 10-9 Tarec, 49-46
Official Result: 48-47, 49-46, 49-46 Tarec Saffediene
And now … Strikeforce is gone.
---
---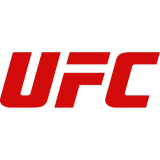 Get more from Ultimate Fighting Championship
Follow your favorites to get information about games, news and more
---