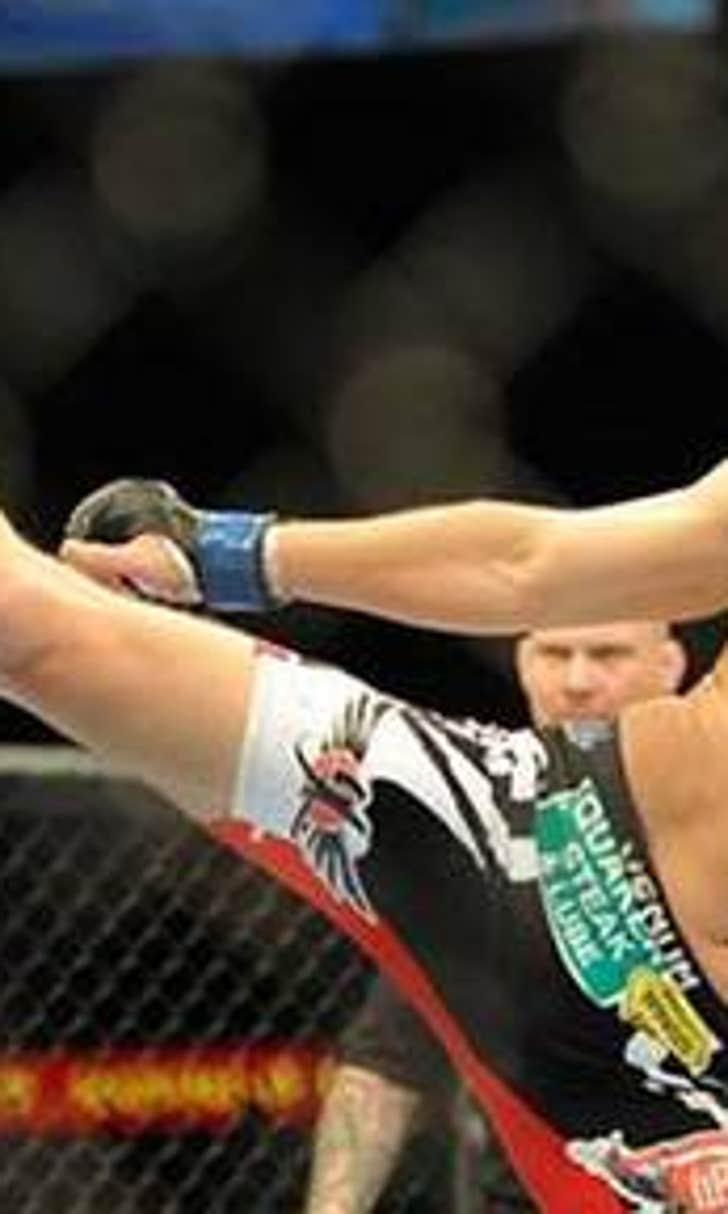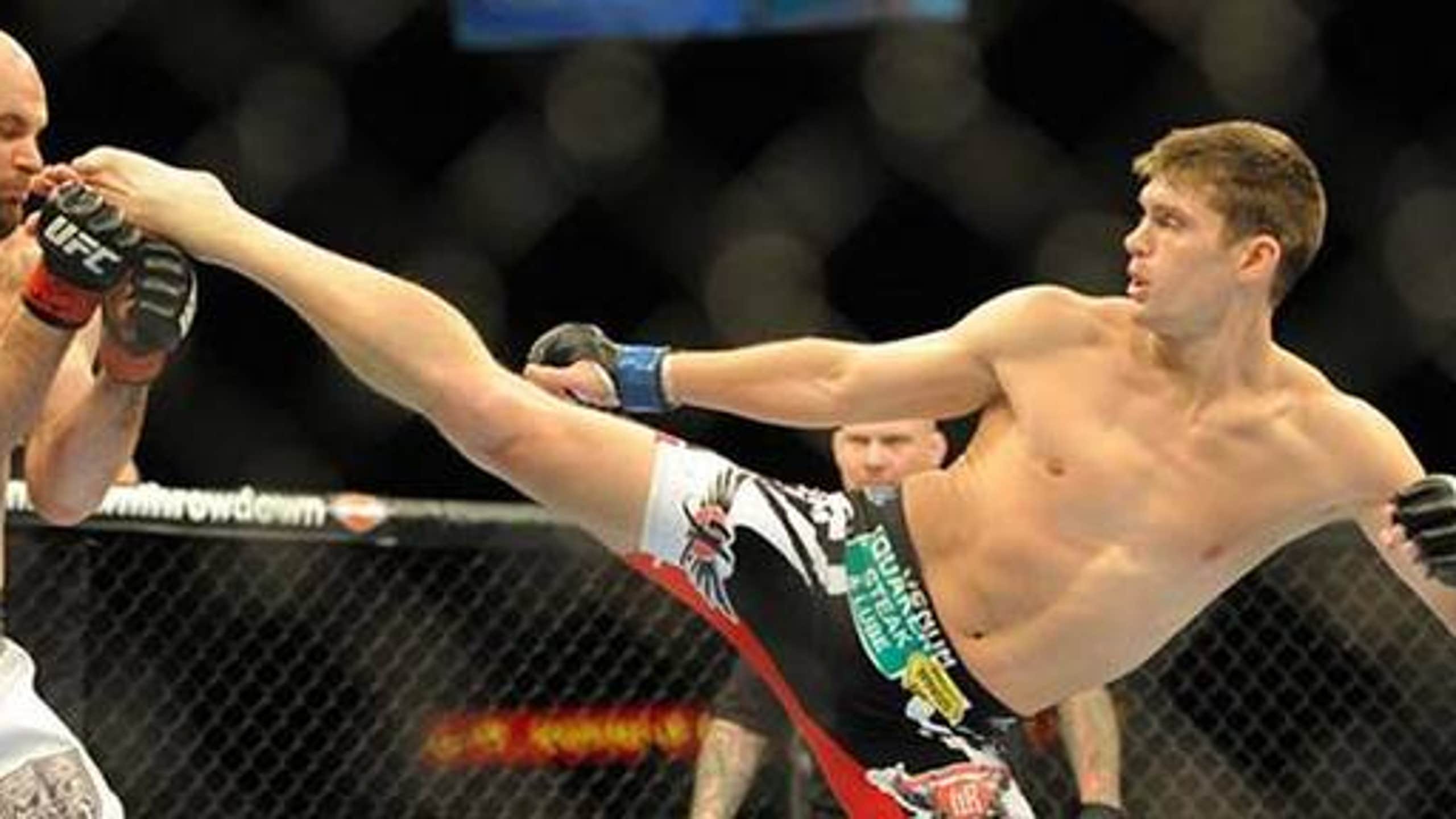 Stephen 'Wonderboy' Thompson hunting for more than personal glory at UFC 170
BY Damon Martin • February 22, 2014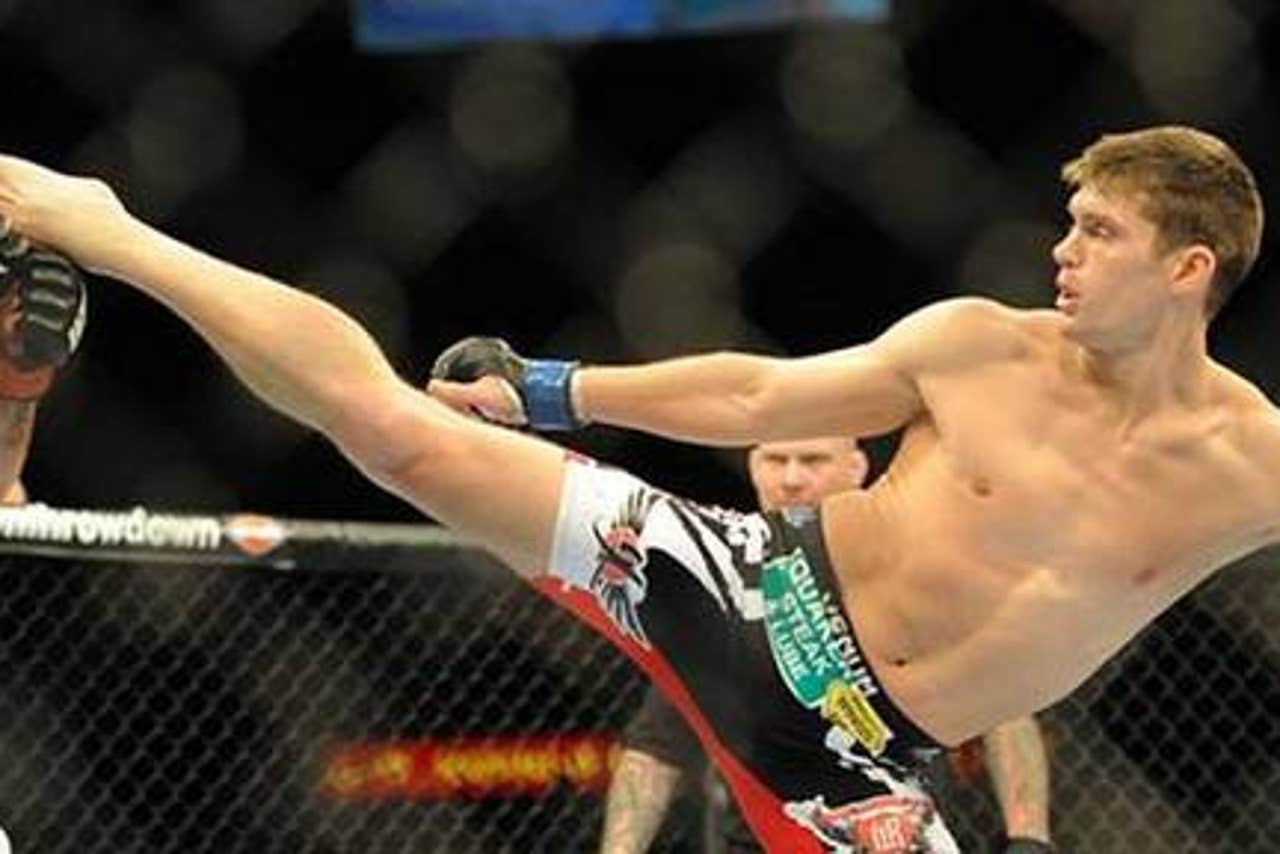 As Stephen 'Wonderboy' Thompson walks to the Octagon on Saturday night to do battle with Robert Whittaker on the main card of UFC 170, his mind will be filled with visions of knockouts and victory when the fight is over.
But somewhere tucked deep in his psyche will also be a bigger picture of what he's fighting for that goes beyond titles, rankings or bonuses handed out when the night is over.
Thompson has become involved with a military support charity called A HERO (America's Heroes Enjoying Recreational Outdoors - aherousa.com) where veterans struggling with everyday life after coming home from active duty are given a chance to reconvene with nature through a series of outdoor activities including exotic hunts and a chance to meet UFC fighters like 'Wonderboy' or even UFC president Dana White.
Thompson relishes the chance to work with veterans on a project like this because the sacrifices they've made go far beyond anything he's doing in the Octagon.  If he can give back even in a small way to help towards their ultimate recovery, Thompson will do whatever he needs to do make sure he's a part of it.
"I've always been a fan of those guys.  My dad was in military school and I have a bunch of buddies that are Marines, and I just kind of want to give back to those guys that gave more than enough for us.  Going overseas and doing their thing, coming back, and some of these guys get injured.  Not just physically but mentally and emotionally and I just want to give back to those guys who gave their lives for us," Thompson told FOX Sports just hours before he steps into the Octagon.
"We've got two guys that we're going to take with us. A HERO's is putting this all together, my buddy Captain Lee Stuckey, he's actually a Marine getting ready to go back overseas with 100 troops, but we're getting ready to take a trip to Africa, take two guys with us and it's going to be a blast.  We're going to do some hunting, we're taking a camera crew with us and just hang out with the troops."
A HERO was founded in part by Marine Captain Lee Stuckey, who is a fighter and veteran of three tours in Iraq.  While mixed martial arts has always been a part of his life, Stuckey has been a dedicated military man for years, but in 2007 he suffered a brain injury when he was injured by an improvised explosive device (IED). The resulting damage coupled with multiple combat tours overseas put Stuckey in a dark place where he was contemplating suicide as the only way to escape the pain.
Thankfully Stuckey found the inspiration he needed to stay alive, but realizing he's not alone as literally thousands of veterans have taken their own lives after serving active duty, his mission now is to help as many of his fellow troops as possible when they come home from war.  There have been dozens of studies into PTSD (post traumatic stress syndrome) and TBI (traumatic brain injury), but ultimately what helped most for Stuckey was just getting back outdoors and focusing his mind on something else even if for a few hours at a time.
So Stuckey began hunting and fishing while getting back into nature as a way to stay active, and miraculously his mood improved, his mind sharpened and he was returning to the person he was before serving his country overseas. Now Stuckey imparts that same inspiration into other soldiers who are in desperate need of an escape, hoping to provide them the same kind of activities that he believes saved his life.
Following his fight with Whittaker on Saturday, Thompson will fly to South Africa with a group of veterans to go hunting as part of his work with A HERO.  The veterans who will go with the UFC welterweight include Murphy Hueston, a soldier who had his leg amputated after being caught by an IED in 2011 as well as Sergeant Eamon Turnbull, who also lost a leg during his time in Afghanistan and now aspires to be a machine gun instructor with the Marines regardless of his past injury.
Soldiers like these are just a couple of the veterans that Thompson has worked with in the past and plans to work with again in the future.  The activities they engage in are therapeutic for everyone involved, and when it's over Thompson also takes away a greater understanding of what it means to truly sacrifice everything, lose it all, and then rebuild from a new foundation. 
"I'm going to do work tonight and at the end of March that's when we're headed out there.  I've never been to Africa before so it's going to be an experience," Thompson said. "It's going to be a trip of a lifetime."
---
---