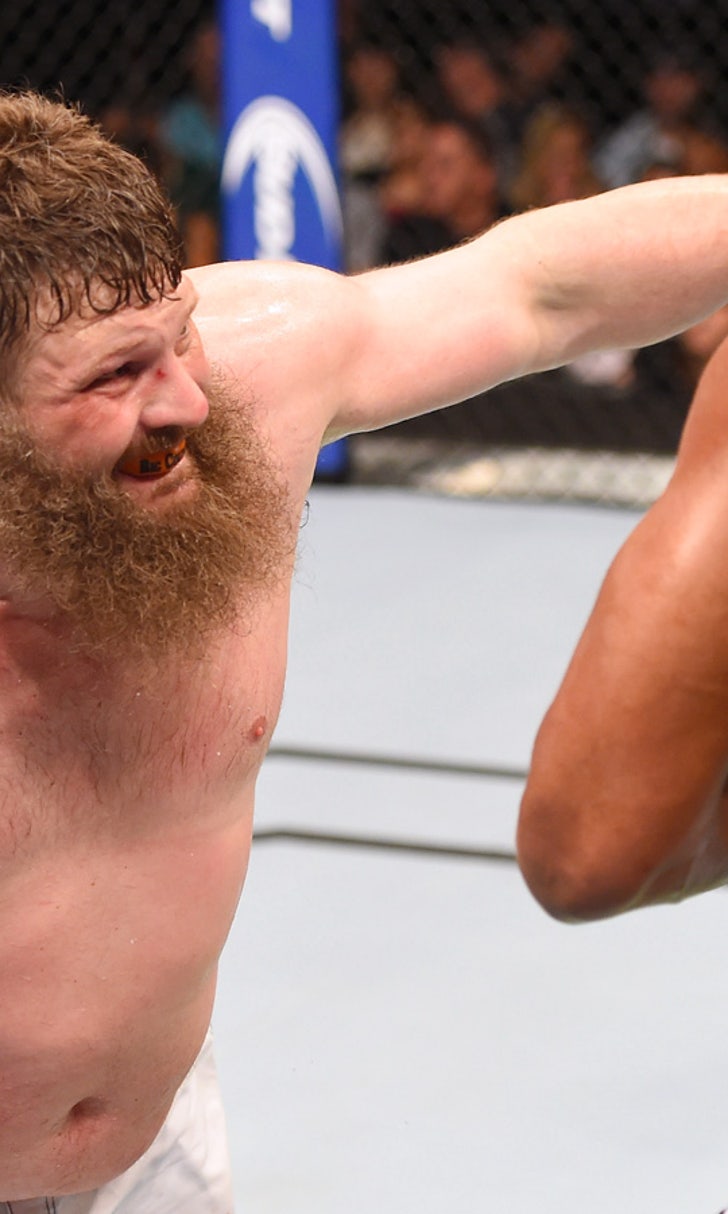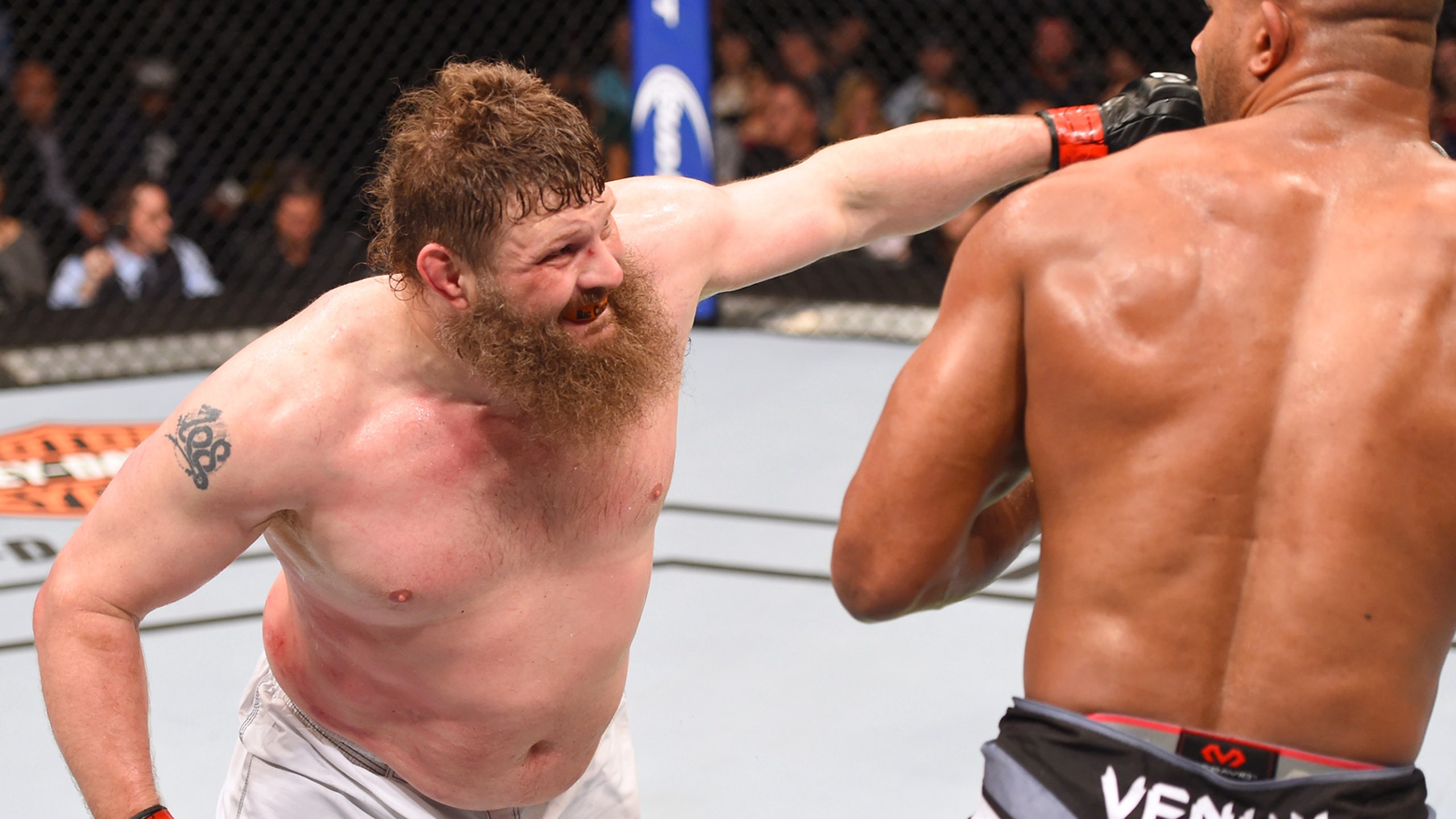 Roy Nelson wants to be the Donald 'Cowboy' Cerrone at heavyweight
BY Damon Martin • February 5, 2016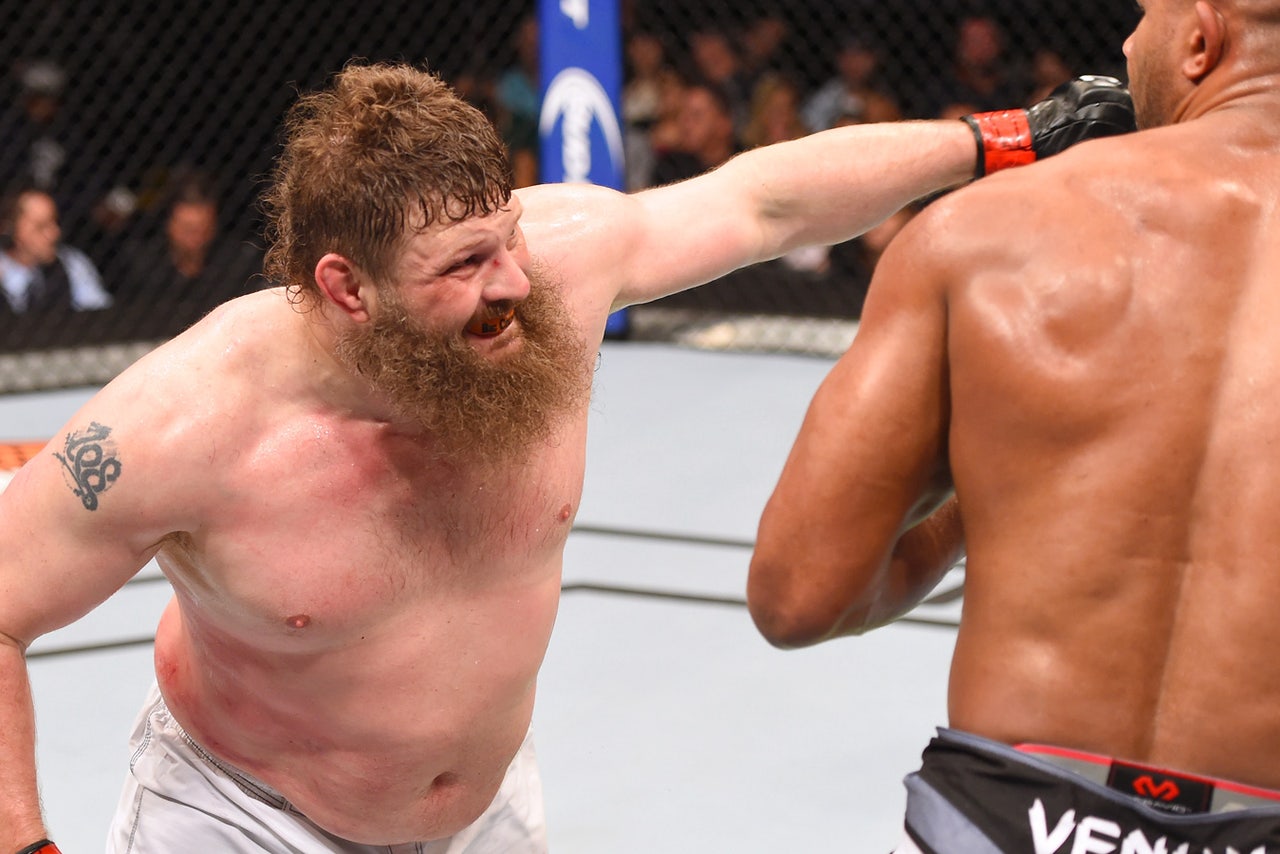 When Roy Nelson suffered his third consecutive defeat in a decision to Josh Barnett last September, the veteran fighter didn't sit around and throw a pity party or stew in his own melancholy as a result of the loss.
Instead, Nelson was immediately trying to land another fight because there's no better way to erase the memories of a bad night at the office than getting a win right away.
In a perfect world, Nelson would be competing every few months at minimum and he hopes to one day achieve that schedule in the UFC.
"Usually off a loss, I'm the first one on the bus talking to Joe (Silva) saying who can I fight now?" Nelson told FOX Sports. "I know my hands are broke but who can I fight? That's how I operate. It just doesn't sit well. It's not like baseball or basketball where it's like you can get back in there tomorrow or the next week, you can compete again. With us, it's three months or four months or six months and that's what really sucks.
"If I could, I'd be the guy that fights like four or five times a year. I'll be the Donald Cerrone of the heavyweights but apparently the heavyweights can't do that."
Regardless of his recent activity, Nelson has been going through a tough slump lately with a 1-5 record over his last six fights but a record isn't what the former "Ultimate Fighter" winner is concerned about as much as his own improvement along the way.
Nelson knows nobody goes through this sport with a flawless resume but as long as he feels like he's getting better, there will always be another fight where he can turn things around and get back on a win streak.
"You always want to go out there and get that 'W' but my biggest thing after a loss or a win is 'am I a better fighter now than I was last time?'" Nelson said. "That's all I care about. As long as I'm going that one direction, that means I'm still able to do this sport and should still do this sport. When I go the opposite way, that's when I think maybe I should try something else.
"After that fight, I became a better fighter. That's bad news for Jared (Rosholt)."
Nelson faces Rosholt this weekend in the co-main event of the UFC Fight Night card in Las Vegas. He knows going into the matchup that he's not only facing one of the top prospects in the heavyweight division but possibly one of the toughest wrestlers currently occupying a spot on the roster.
While Rosholt hasn't exactly set the world on fire with his takedown heavy style, he's managed to get three wins in a row with six wins overall in the UFC. That's not a record that can be scoffed at no matter how he managed to build his resume.
Nelson knows what Rosholt does well with his wrestling, but he says that's no different than opponents who look at him and see a fighter with a hellish overhand right that has resulted in seven knockouts during his time with the UFC.
As much as it looks like Rosholt will be desperate to get this fight to the ground, Nelson is ready for anything just like his opponent should be aware that he has a lot more than a sledgehammer disguised as his right hand.
"That's what everybody says about me so it's the same thing," Nelson said. "I think you kind of go in thinking that I'm going to get the best Jared we've ever seen. I might see some flying kicks. The thing about fighters is you're always evolving, you're never one dimensional and that's one thing that you always have to worry about. Nobody thought I could do takedowns and I had more takedowns in my last fight than my whole UFC career."
As far as Rosholt's less than exciting style, Nelson knows that's just another part of the sport and why he's remained a fan favorite throughout his career because he's always combated the notion that heavyweights can't always be involved in crowd-pleasing affairs.
It takes two to tango, but if Rosholt won't cooperate then Nelson will just have to get a spectacular finish to ensure the fans go home happy.
"You've got to have two people to fight and I always try to bring it," Nelson said. "That's something I always try to do but if the other guy doesn't want to help out, that has happened to me in the past. Guys try to run from me or they don't want to fight. They just want to point spar or something and that.
"That has happened to me but at the end of the day, I still do what I want to do and that's why the fans love me."
---
---