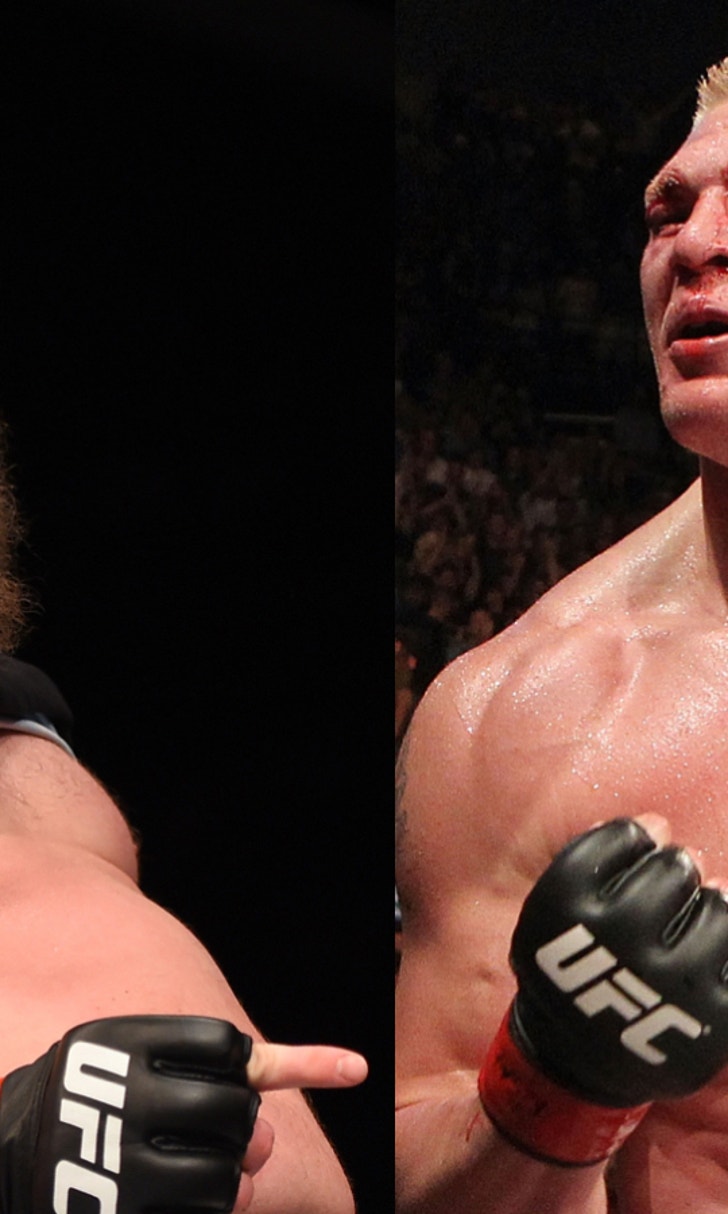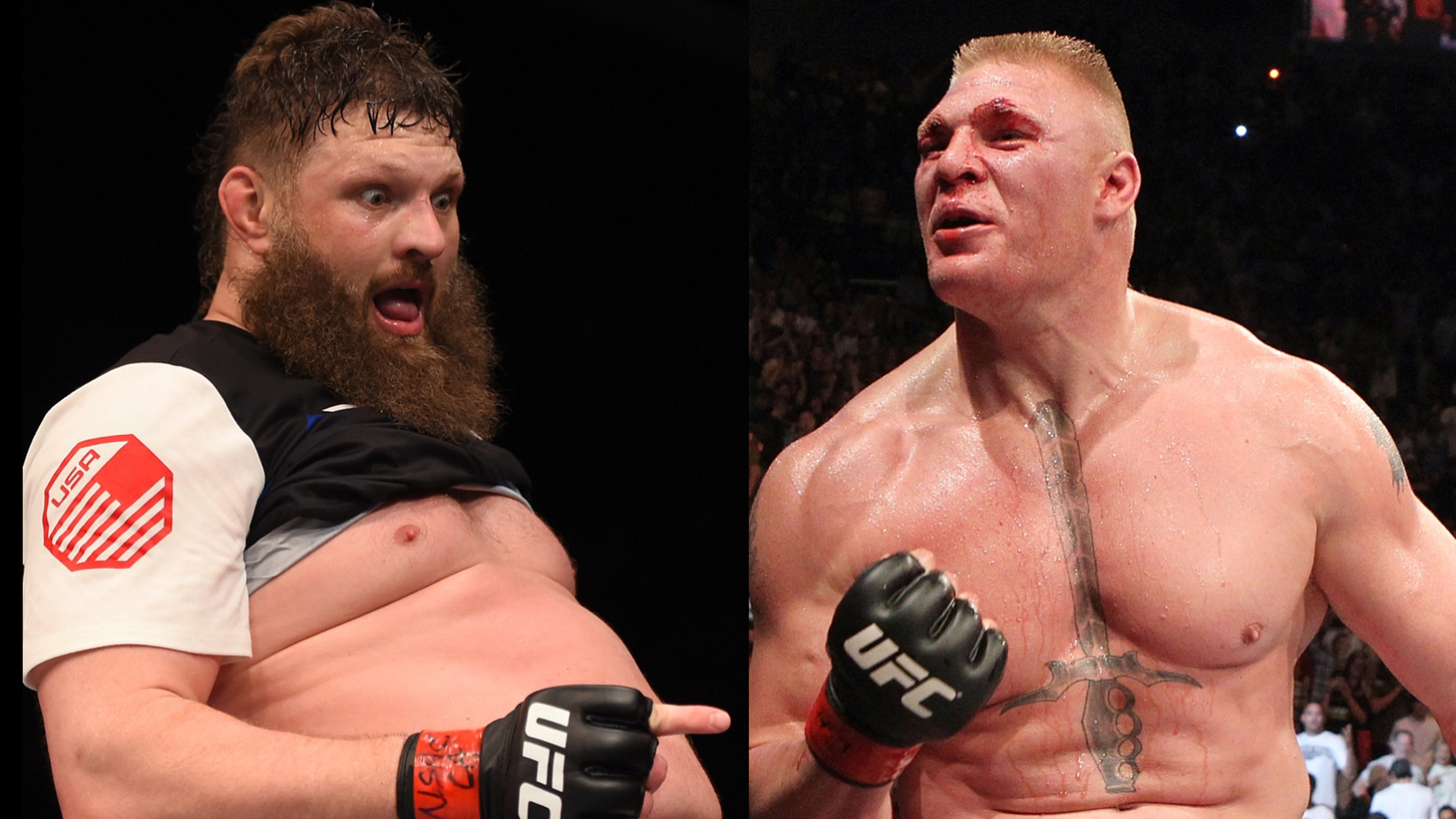 Roy Nelson predicts a fight with Brock Lesnar would break UFC records
BY foxsports • June 22, 2016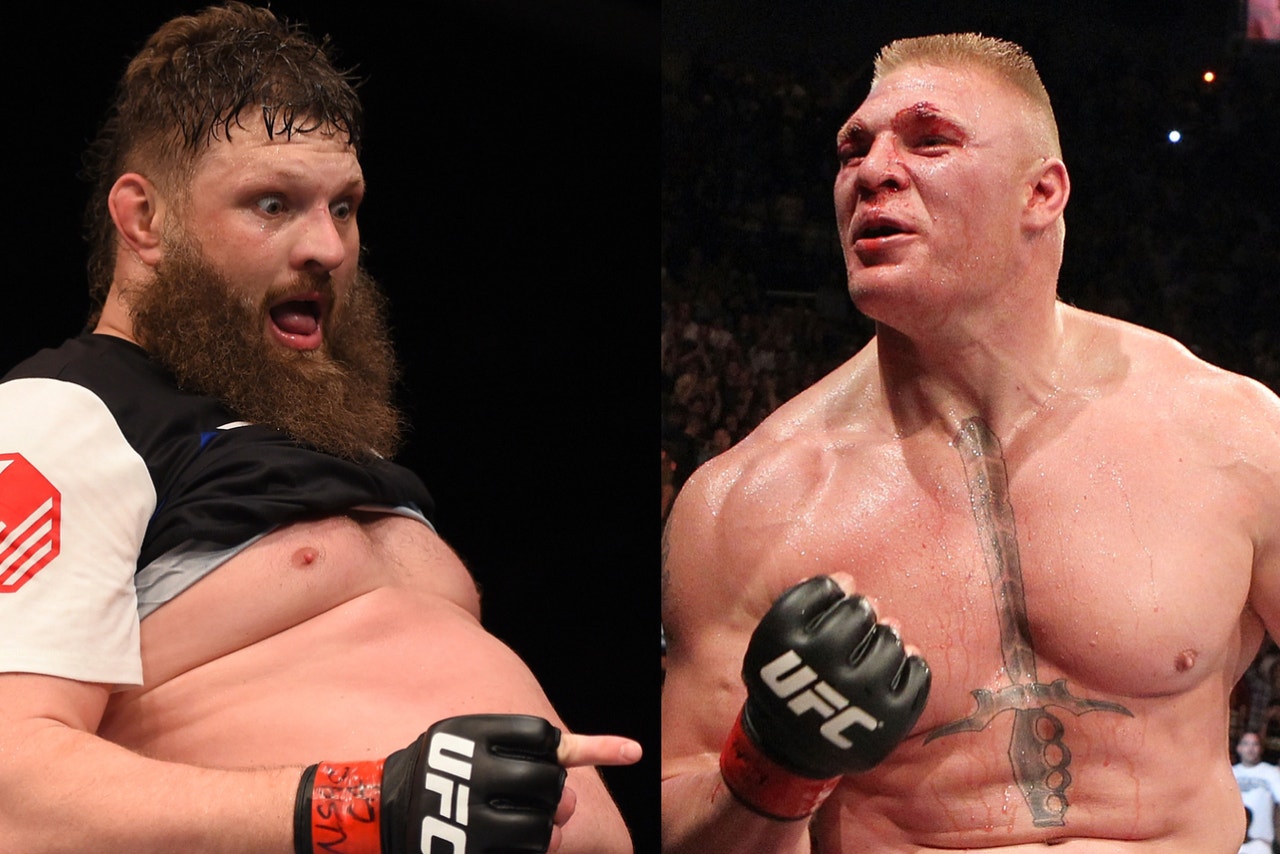 There are a long list of heavyweights who would love to face Brock Lesnar if he sticks around the UFC after his fight on July 9. Roy Nelson hopes he would be at the top of it.
Nelson has talked about fighting Lesnar numerous times in the past, but the former heavyweight champion was retired and pursuing a career in WWE at the time.
Now that Lesnar is back and fighting Mark Hunt at UFC 200, Nelson hopes he decides to stick around for at least one more Octagon trip.  Nelson believes a fight with Lesnar would not only do big business — he predicts it would be the biggest fight in UFC history.
"Because of our styles, the style I fight, Brock Lesnar's name and the way I market myself and now with the UFC push behind me, it would get pushed to a whole new freaking level," Nelson told FOX Sports.
Nelson knows the fight would generate huge numbers at the box office and on television because Lesnar brings a built-in audience with him that wouldn't typically watch a UFC show.
Almost like a PRIDE Fighting Championships-era "freak show" fight, Nelson sees Lesnar as an attraction, and something everyone will tune into see.
"I'd definitely take that fight. It's definitely a money fight. In the heavyweight division, that's the Conor McGregor," the 40-year-old Nelson said. "He just brings a whole other audience. It would be like if Tom Cruise said he wanted to fight or Shaquille O'Neal, it's just somebody that's so out there and well known.
"If Dana White said he wanted to fight heavyweight, everybody would watch that fight tomorrow just because they want to watch Dana get beat up or win or whatever it is. Because they're just so well known."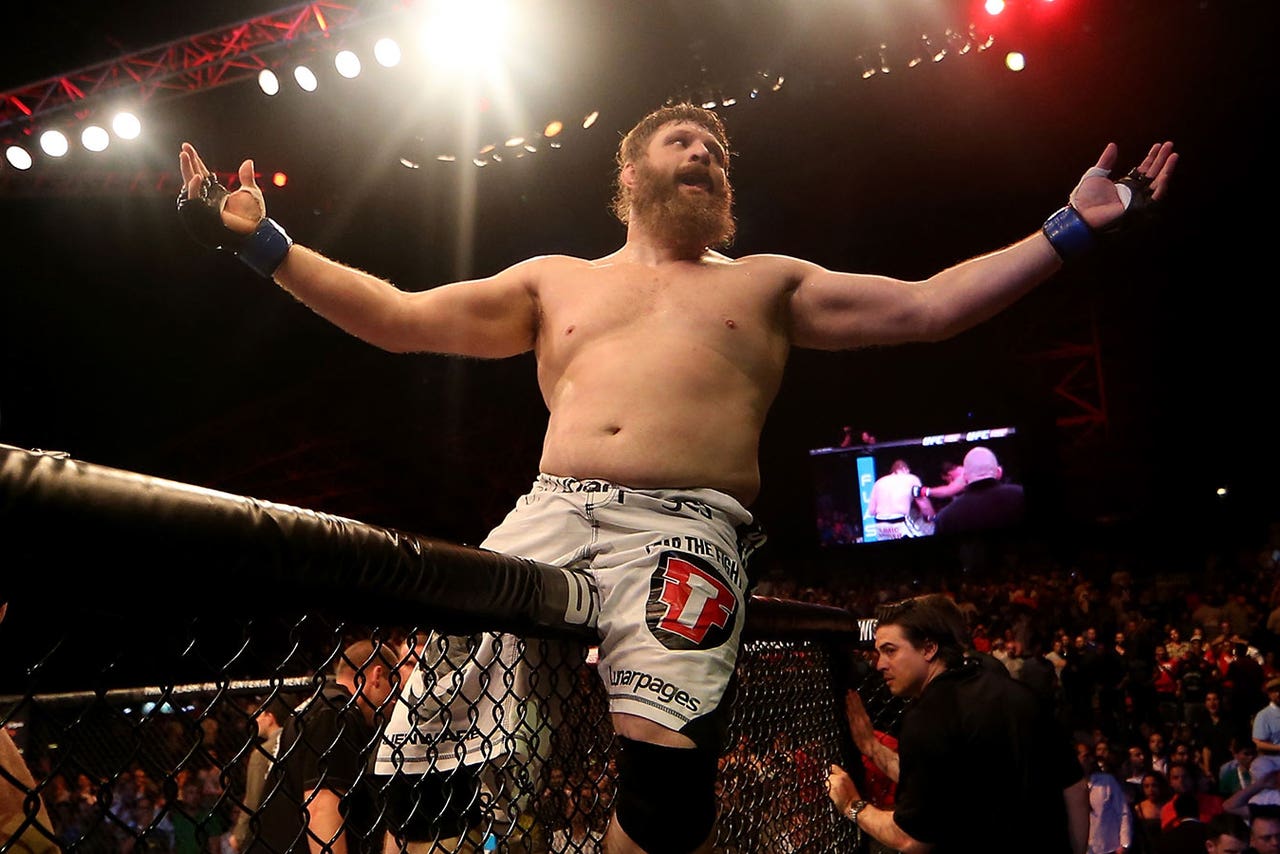 As far as the fight in front of Lesnar at UFC 200, Nelson says the WWE superstar definitely has a shot to defeat Mark Hunt, despite being out of action for the better part of the last five years.
Stylistically, Nelson knows Hunt will play into Lesnar's hands if he allows the fight to get to the ground. 
"I think [Lesnar has] always been the guy who picked his fights. He says he doesn't pick his fights, they give him whoever they wanted but I think stylistically it's a good fight for him," Nelson said. "It's a striker versus grappler. If it's on the feet, it's all Mark. If it gets to the ground, Brock has a chance. It's simple. It's not like rocket science or anything."
But Nelson will be there watching it all unfold either way, a couple of days after he faces Derrick Lews at UFC Fight Night: dos Anjos vs. Alvarez.
"But for myself, it's one of those fights, any time Brock fights I want to watch," Nelson said. 
---
---