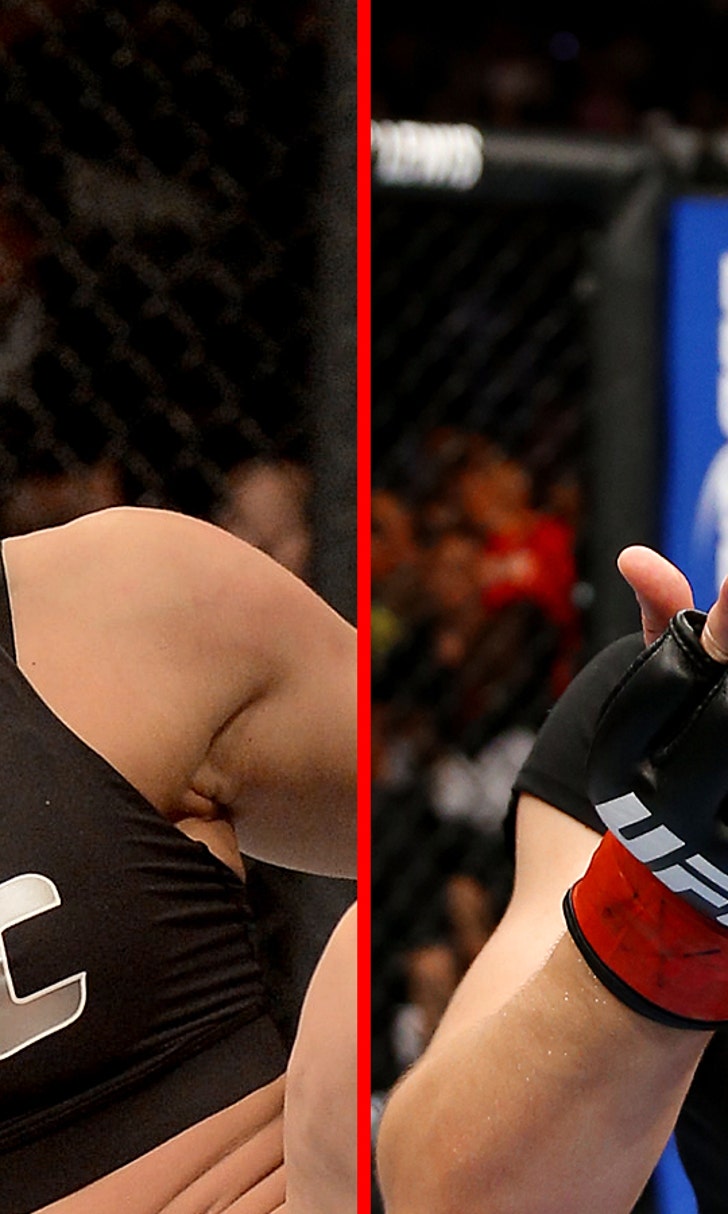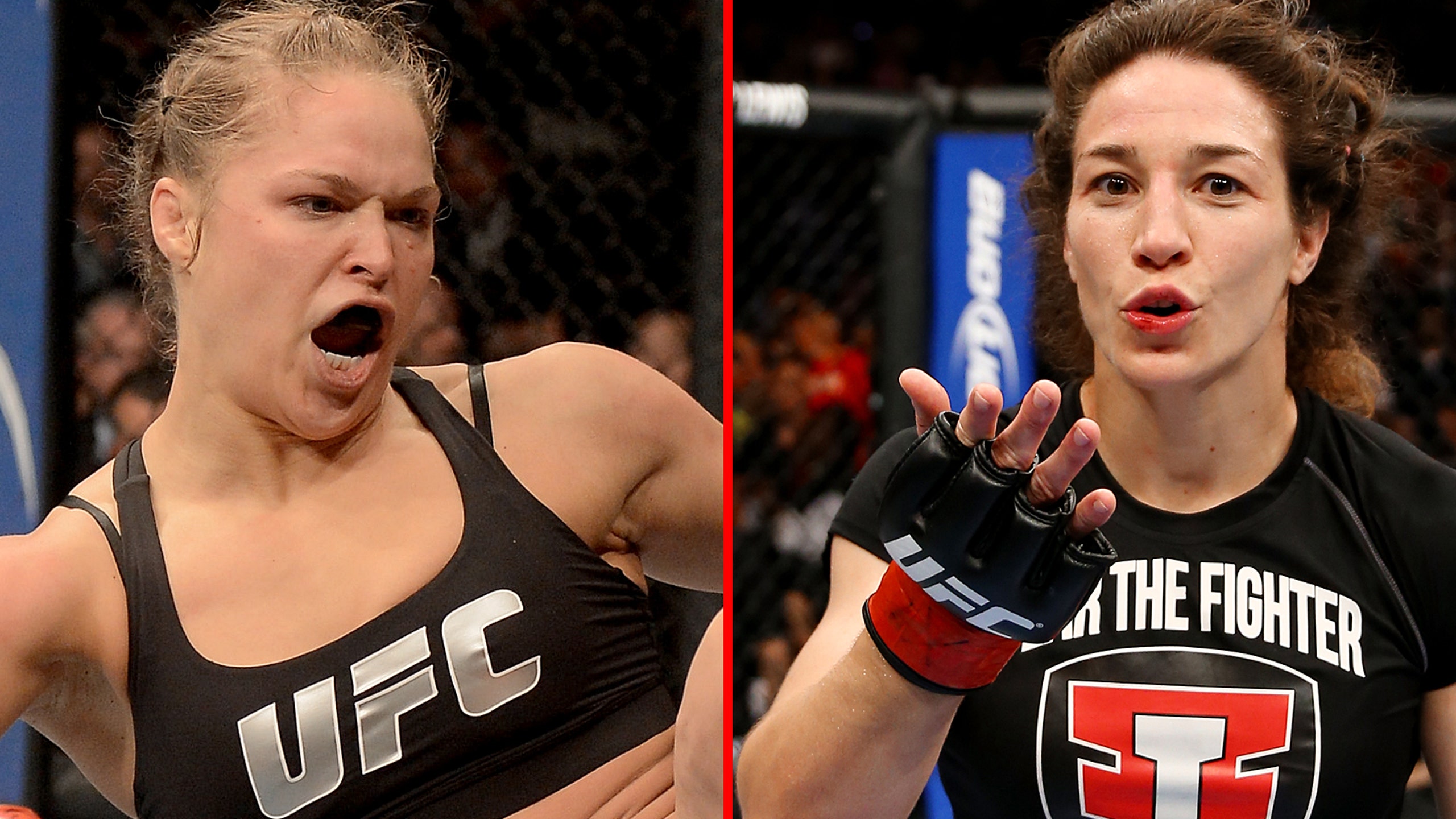 Rousey: Sara McMann being a mother 'can be a disadvantage' in the UFC
BY foxsports • February 19, 2014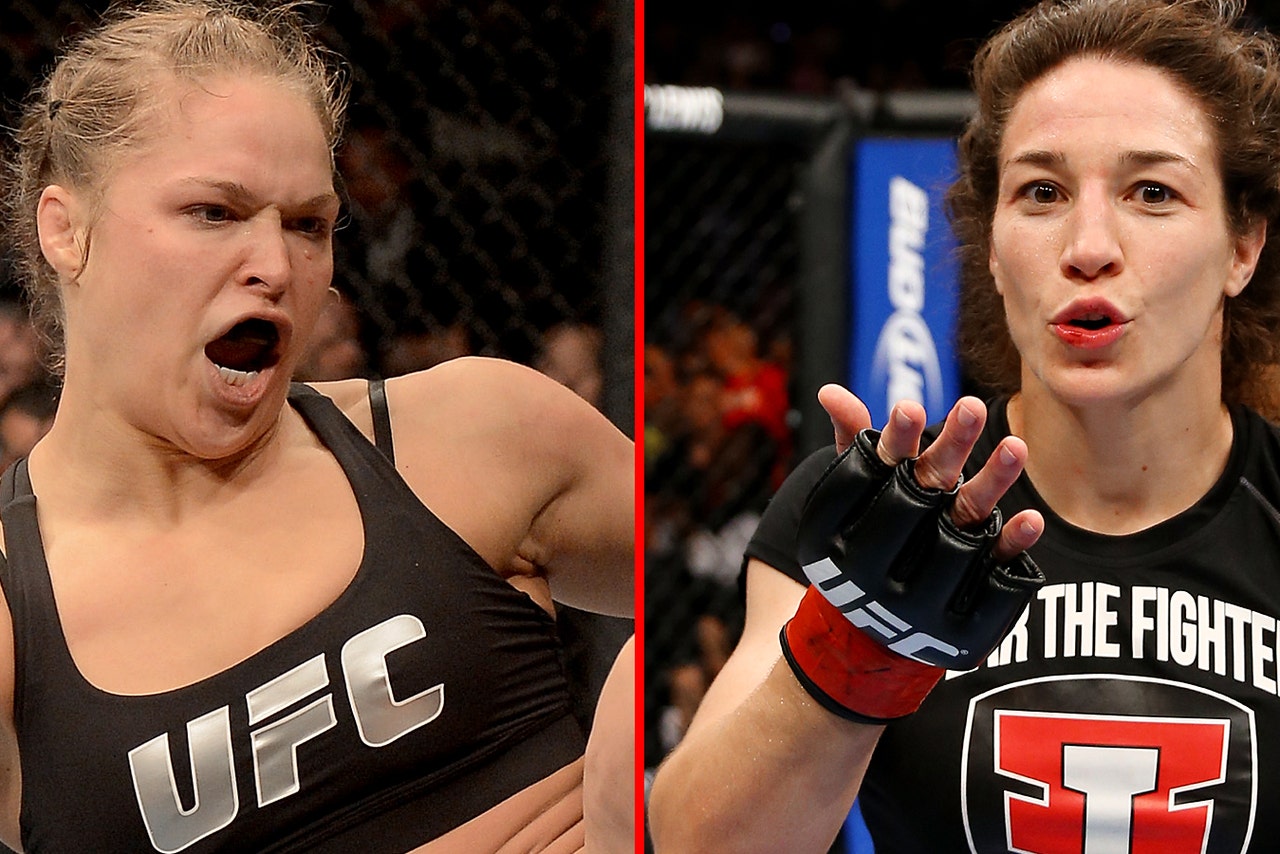 Ronda Rousey believes she has an innate advantage over Sara McMann and it has nothing to do with judo, wrestling or the Olympics.
Rousey, the UFC women's bantamweight champion, thinks McMann could be hamstrung Saturday at UFC 170 for a very simple reason: she has a child.
"I will always be willing to sacrifice more than her in the cage," Rousey told FOX Sports.
McMann and her boyfriend Trent Goodale have a 4-year-old daughter named Bella. Rousey is single. No boyfriend, no children. She says she "can afford to be much more selfish" than McMann.
"I don't have the responsibility to be there for anyone," Rousey said. "When I go in there, I have no problem dying for the title. It's the most important thing in the world to me. It can't be that to her."
Rousey and McMann will meet Saturday night and it'll be the first time two Olympic medalists face off in the UFC. Rousey won bronze in judo and McMann silver in wrestling. Both are undefeated as MMA fighters.
McMann, 33, is arguably the 27-year-old Rousey's toughest test yet due to her athleticism, strength and wrestling pedigree. Rousey concedes that fact, but also believes mentally she'll have an edge.
"Putting your child in front of you can be a disadvantage for you sometimes when you'€™re fighting," Rousey said.
McMann, who has had more than the fair share of tragedy in her life, has said in the past that she thinks just the opposite -€" that being a mother actually gives her a leg up in the Octagon. In her mind, there's less pressure because the UFC is not her end-all-be-all.
"I can be at peace with my career much easier," she told USA Today in April. "I know what I'm doing there, and I know what I need to do. ... But as a mom, you never know if the choices you make are the right ones. It's harder because there's no clear right answer."
---
---