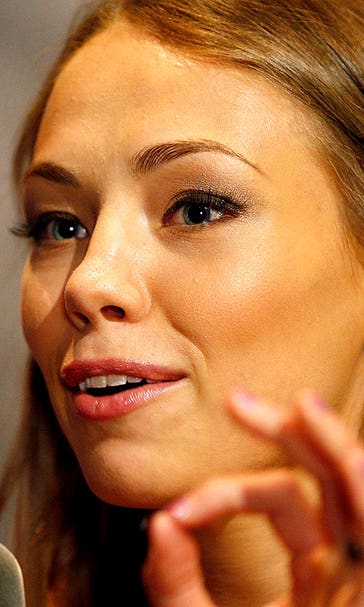 Rose Namajunas: I can be the UFC's 115-pound Ronda Rousey
BY foxsports • July 9, 2014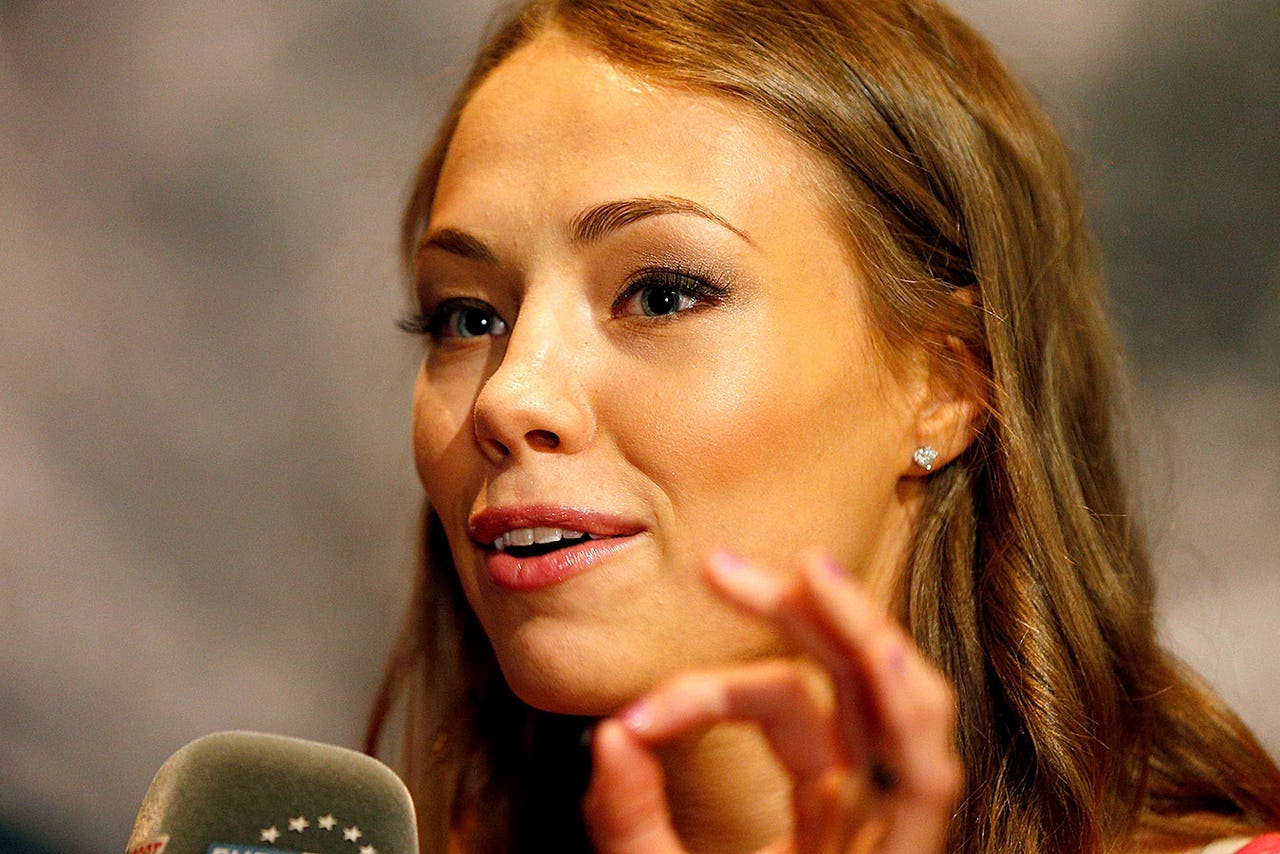 LAS VEGAS -- Rose Namajunas was floored last week when she heard that Alexis Davis had a private Instagram account.
Davis was challenging champion Ronda Rousey for the UFC women's bantamweight title and was not connecting with fans on the picture-based social media app. Rousey pointed it out at open workouts and Davis then opened up her Instagram to the public a few hours early.
The whole thing sounds kind of silly. Nowhere in her UFC contract does it say Davis has to be an active social networker. But not doing that kind of thing can be a missed opportunity.
Namajunas has never fought in the UFC and has only three career pro fights. But she has more than 13,000 Twitter followers and more than 9,000 fans follow her on Instagram. Namajunas, known for producing viral videos with her boyfriend and former UFC heavyweight Pat Barry, plays the promotional game perfectly.
"I don't do it for the attention," Namajunas told FOX Sports. "But it does pay the bills. It does give you more hype behind yourself, so I do it because it's part of my job. We're not just fighters, we're entertainers. As much as I'd like to just fight and get paid millions and millions of dollars, we gotta do it somehow and that's just another way."
Namajunas is one of the competitors on The Ultimate Fighter 20, which started filming last week in Las Vegas. It will be the first TUF that crowns a UFC champion with the winner of the tournament taking home the brand new women's strawweight title. It's also the first all-female cast. The season begins airing Sept. 10 on FOX Sports 1.
Because of her ability to market herself, Namajunas, 22, is one of the more popular athletes on the show. The Milwaukee native is attractive, smart, charismatic and an exciting fighter. Add all those things up and "Thug Rose" believes she can be similar to Rousey, who has become the biggest star in the UFC complete with multiple movie deals.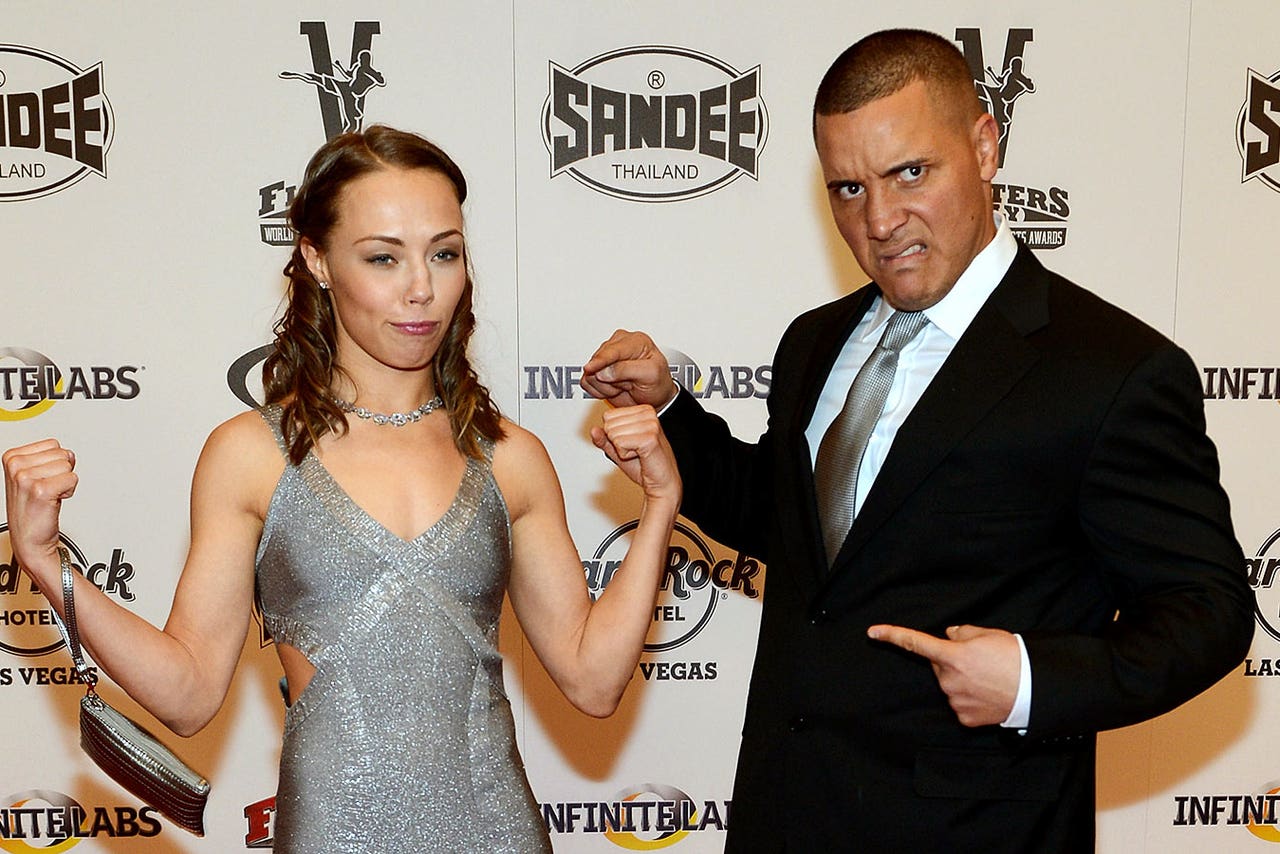 Rose Namajunas and Pat Barry mugging for the cameras at the World MMA Awards in 2013.
"I'm the all-around threat," Namajunas said. "I've got the look, I think I've got the whole package. I think that I can speak in front of the camera. I think my fighting ability can speak for itself as well. "
For the most part, the women on TUF 20 get it when it comes to selling themselves. Felice Herrig is very engaging on her social media accounts (and also admittedly uses her looks to sell). Bec Rawlings is incredibly outspoken on Twitter and very funny. Does a female athlete have to do things like that? Of course not, but it only helps them gain notoriety and there's usually cash at the end of that path.
"I'm a brand," Rawlings said. "I'm trying to sell myself as a fighter and as a person. It definitely plays a huge role. If you want to get paid good money, you gotta prove that you can put bums in seats or sell pay-per-views. It definitely helps."
Rousey has openly picked Namajunas to win the show and the title. Namajunas is honored the 135-pound champion would be rooting for her. Rousey has blazed a path and she's someone Namajunas, and some of her TUF castmates, look up to. If you're looking for a way to market yourself in MMA, no one has done it better than Rousey.
"She's a polarizing figure," Namajunas said. "Either you love or hate her. I don't think anybody is perfect. But I think what she's done, I admire her for everything."
---
---