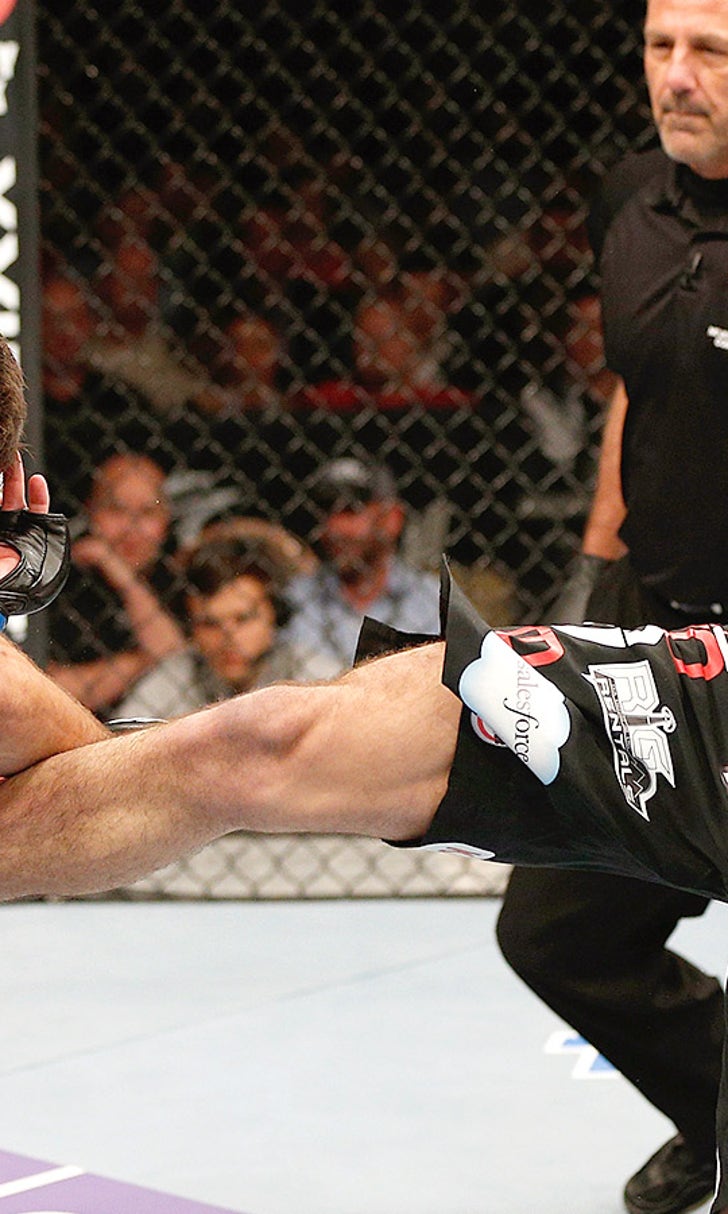 Rory MacDonald rebounds to defeat Demian Maia
BY foxsports • February 22, 2014
With the fight tied one round apiece and Rory MacDonald staring up with Demian Maia atop him midway through the third, his once promising career was flickering. A loss would be two straight, sending him tumbling backwards, far away from the championship contender spot he seemed destined for.
Anyone who watches MMA knows that underneath Demian Maia is no place to be. Defeat, it seemed, was only a matter of time. All Maia likely had to do was ride out the round in that top position. But MacDonald, showing the fire that earned him his reputation, would not go quietly. He scrambled and eventually swept Maia. It was a subtle moment but the key one of the entire fight, as MacDonald went on to batter Maia in standup for the rest of the round to capture the win.
The judges scored the UFC 170 welterweight fight 29-28 across for MacDonald.
"The animal's back," he said. "I'm ready to kick some ass."
It didn't start out so well for him.
Maia didn't waste any time getting the fight to the ground in the first, taking MacDonald to the mat within the opening 20 seconds before slowly working his way into full mount. From there, he scored with a few sharp elbows, but MacDonald stayed active looking for escapes, and finally found his way free with less than a minute to go. Maia though might have the round's most significant standup strike, too, landing a hard right hook in the final seconds.
MacDonald rebounded in the second by stuffing several takedown tries and finding his range with a jab and straight right than began connecting with regularity. Midway through the round, Maia began appearing to tire and his nose was bloodied, and MacDonald took the cue, ramping up his aggression.
It was clear in the third that Maia was going to need a takedown and some ground control to win, and after some good early striking from MacDonald, Maia got it with a slam.
MacDonald was that close to his second straight loss before turning the tide with the sweep of his career. So instead of a losing streak, the No. 4 ranked welterweight is back in contention with a 16-2 record. And it is Maia with a second straight defeat, falling to 18-6.
---
---