Ultimate Fighting Championship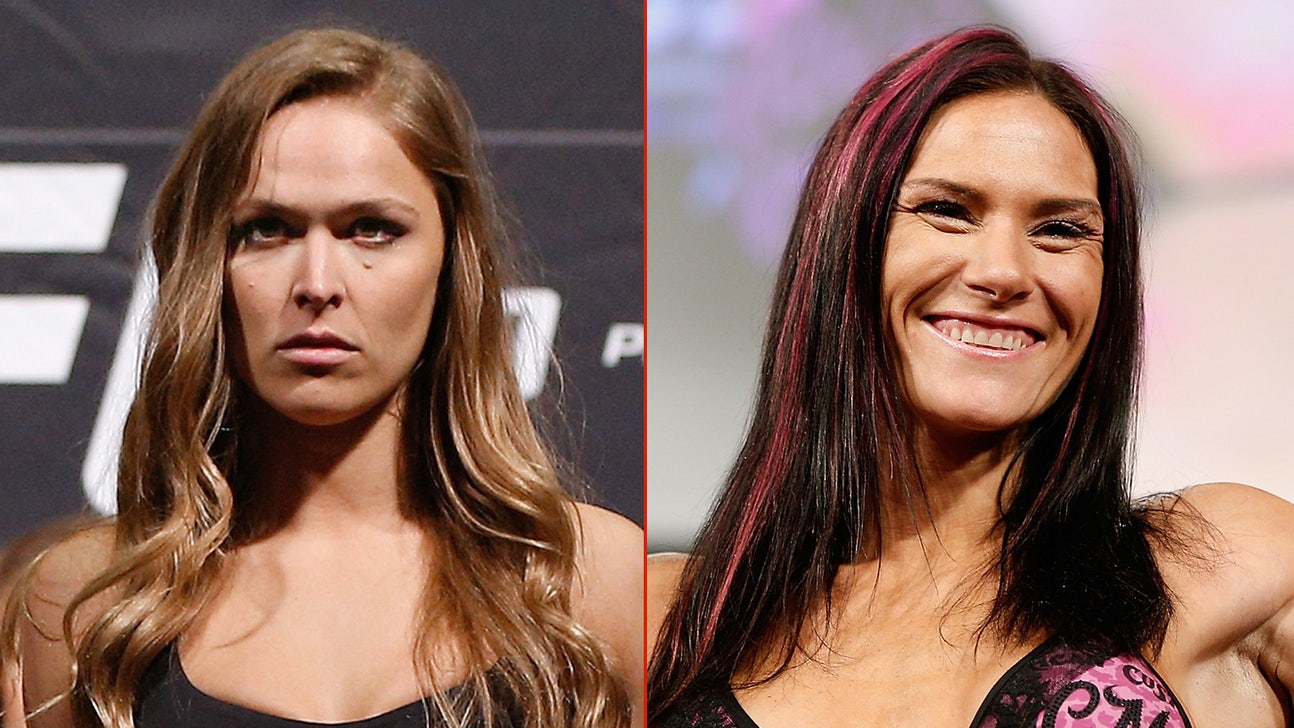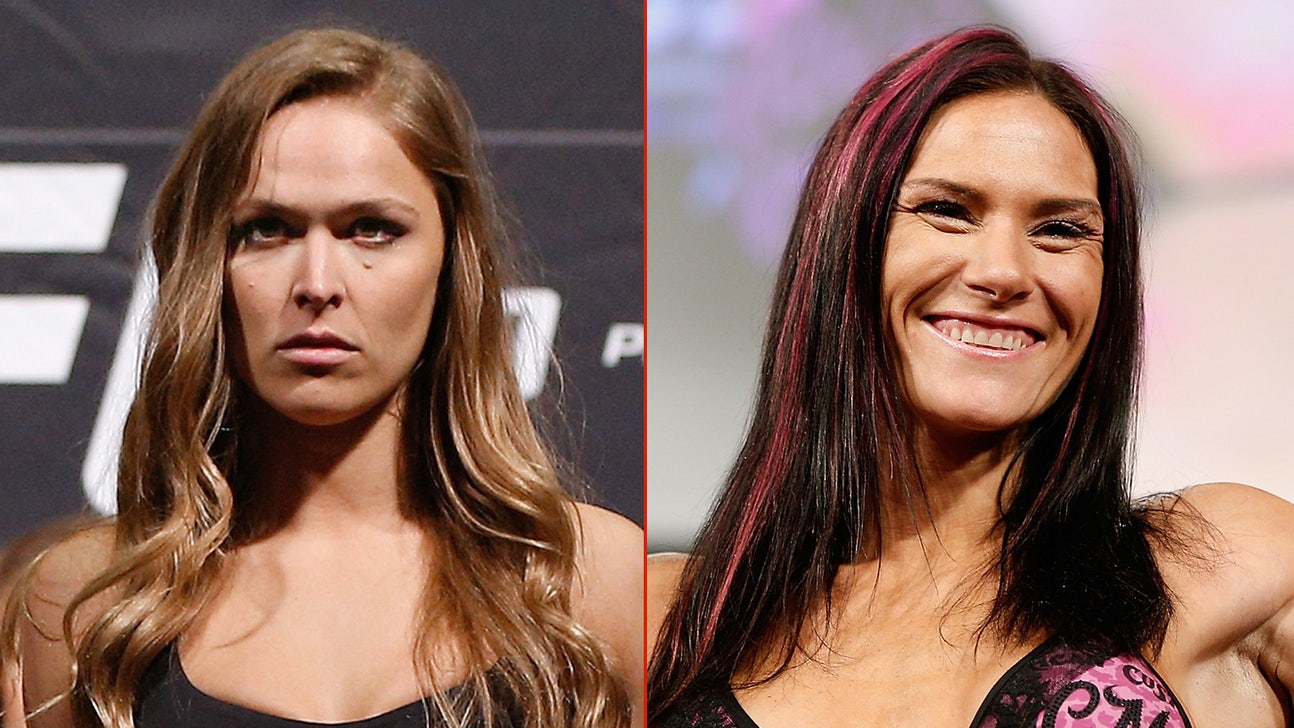 Ultimate Fighting Championship
Ronda Rousey targeting late summer return; Cat Zingano next in line
Published
Feb. 23, 2014 2:30 a.m. ET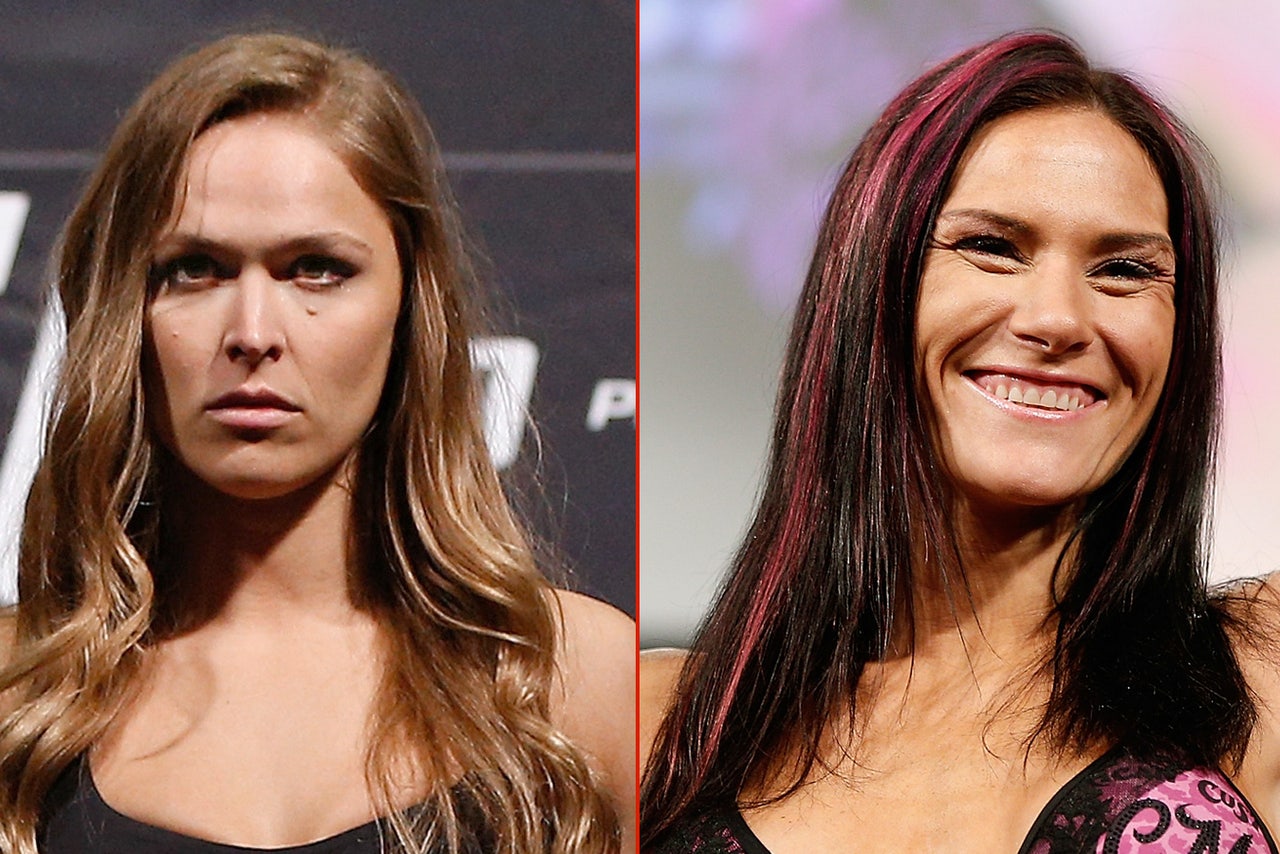 Ronda Rousey successfully defended her UFC women's bantamweight title for the third time on Saturday night, but for the first time ever she mixed up her repertoire and put away Sara McMann by TKO.  Not only that, but Rousey finished the fight with a knee to the body that shut McMann off like a light switch.
The fight was Rousey's second bout in less than two months time, and now she's headed off to fulfill her other job as Hollywood actress where she will film a role in the new Entourage movie currently shooting in Los Angeles.  The assumption after Rousey took back-to-back fight bookings in such short order was that she would take some serious time off now to focus on her movie career and possibly return to the UFC just before the end of the year.
That plan may have shifted following Rousey's decimation of McMann because the 135-pound champion appears resolute in returning by the end of summer, maybe even sooner.
"I always tell Dana I'll fight on 24 hours notice whenever he needs me.  I'm filming Entourage in the middle of March and then The Expendables comes out in August, but I usually have a hard time staying away from the gym so I'm probably going to get bored within a couple of weeks.  Whenever they need me, I'll fight," Rousey said.  "It seems like late summer seems like kind of a cool time, but I might want to fight sooner than that."
With Rousey's draw and appeal, UFC president Dana White seemed open to her return to action as soon as possible. Now the question becomes who is the next fighter in line to face her?
Cat Zingano is next in line if she's ready in time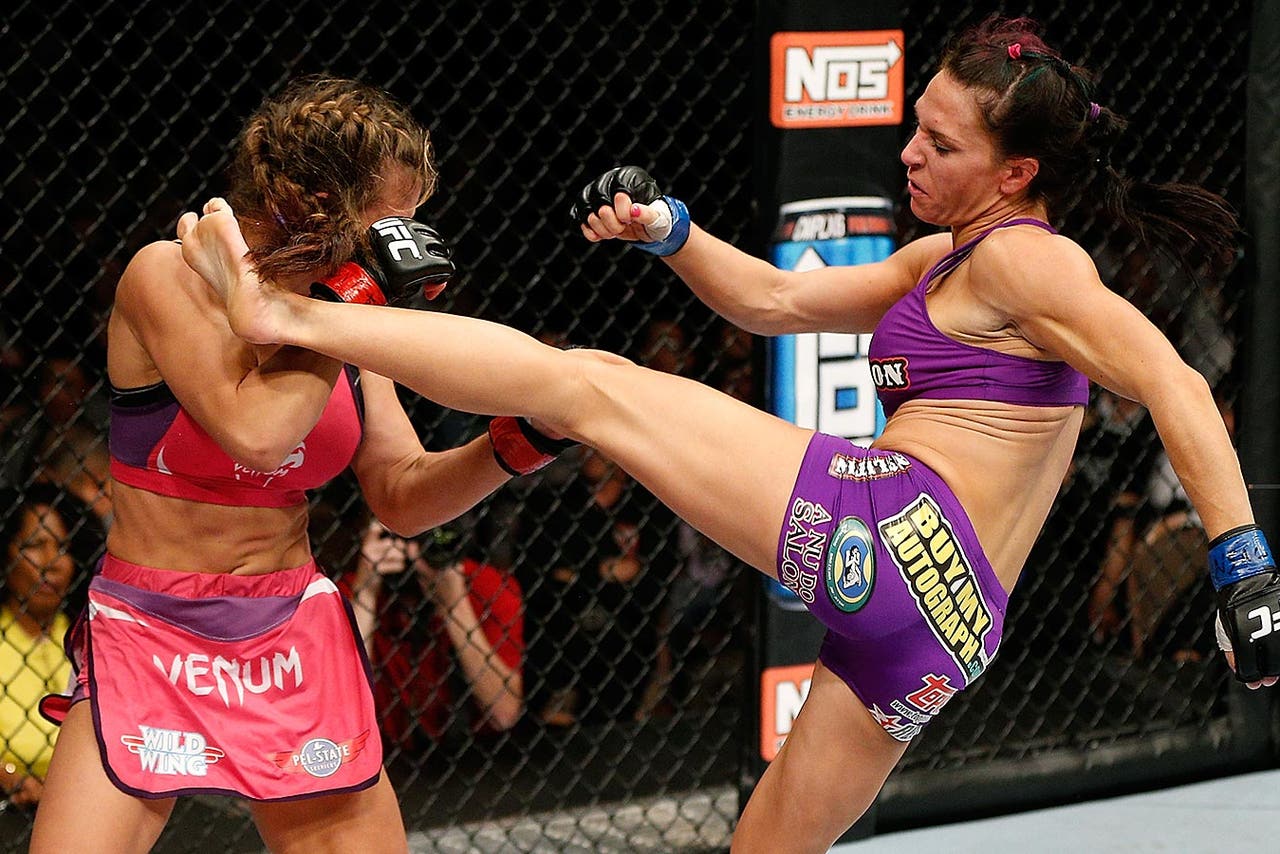 LAS VEGAS, NV - APRIL 13: (R-L) Cat Zingano kicks Miesha Tate in their bantamweight fight at the Mandalay Bay Events Center on April 13, 2013 in Las Vegas, Nevada. (Photo by Josh Hedges/Zuffa LLC/Zuffa LLC via Getty Images)
The person who is most likely to face Rousey for her next defense is Cat Zingano, but there's still a lot of mystery surrounding her return to action after one of the hardest years both personally and professionally that a fighter has ever had to face.  Zingano was already expected to face Rousey last year as well as coach against her on The Ultimate Fighter, but a serious knee injury put her into surgery instead of the title fight. 
Zingano had a complete ACL replacement done on her knee, but physically she's expected to be ready to fight again as early as May. Unfortunately, Zingano also had to go through a personal tragedy following the death of her husband Mauricio Zingano earlier this year.
In terms of her ranking, Zingano gets the next shot at the UFC women's bantamweight title, but even White isn't sure that she'll be ready to return right away.
"The poor girl's been through a lot over the last year so we'll see what happens with her, but I agree with Ronda, she's next in line," White said.
Rousey still wants to give Zingano the next shot considering she earned a crack at the belt almost a year ago, but never actually got the chance to compete for the title.
"I think Cat Zingano deserves to fight for the title at some point, but she's still coming back from the injury. I thought Alexis Davis did an amazing job tonight. It's up to the UFC," Rousey said.
If Zingano isn't ready or doesn't want to sit as long as it may take for Rousey to return, UFC 170 winner Alexis Davis is more than happy to step up to the challenge.
"Who else is 3-0 in the UFC than the girl sitting right down from me?" Davis said looking at Rousey across from her on the dais.  "I want that shot.  I'm the quiet girl that sits there but I'm looking for it, I'm reaching out for it. I'm going to take it if I get it."
The inevitable Cris Cyborg question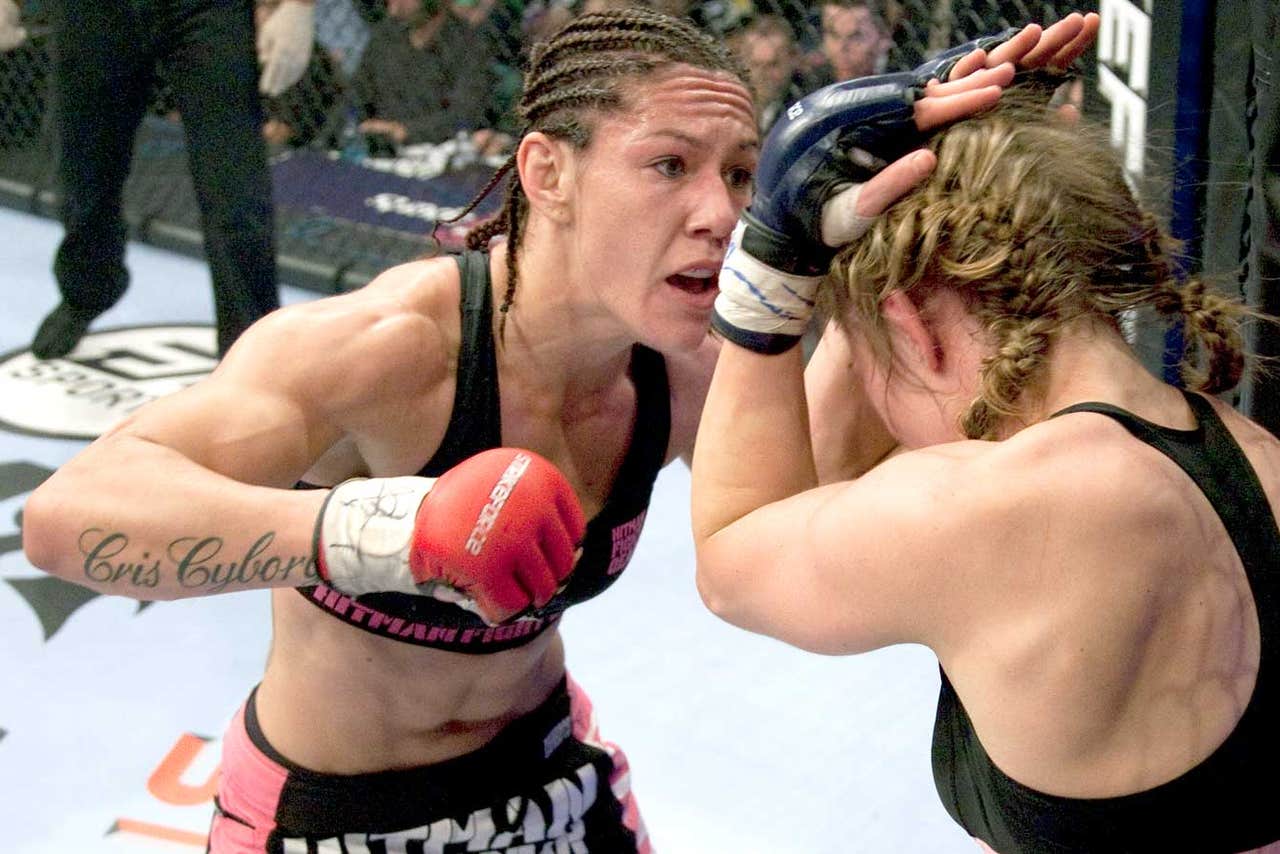 Of course it didn't take too long at the UFC 170 post fight press conference for Cris 'Cyborg' Santos' name to get dropped, especially after her declaration last week that she was going to finally make the cut down to 135 pounds and wanted to retire Rousey the same way she did former Strikeforce and Elite XC star Gina Carano.
Rousey was never posed with the question about Cyborg and instead the onus landed on White to respond to the public challenge from current Invicta Fighting Championships 145-pound women's champion. 
White has always seemed reluctant to work with Cyborg in the past when her manager was former UFC light heavyweight champion Tito Ortiz, but he recently stepped away from working with her so she could potentially pursue her dream to fight in the UFC and dethrone Rousey.  White is still hesitant to bet on Cyborg long term until he knows she can make 135 pounds, be healthy while doing so, and looks as good at bantamweight as she has at featherweight for so many years.
"She would probably have to make 135 pounds a couple times somewhere else and fight and show that she's healthy and we'll see what happens," White said.
"First we'd have to come to a deal, then she'd have to fight at 135 pounds a couple times somewhere else and if she's healthy, maybe we can do it."
Light heavyweights beware - Daniel Cormier can pack a punch at 205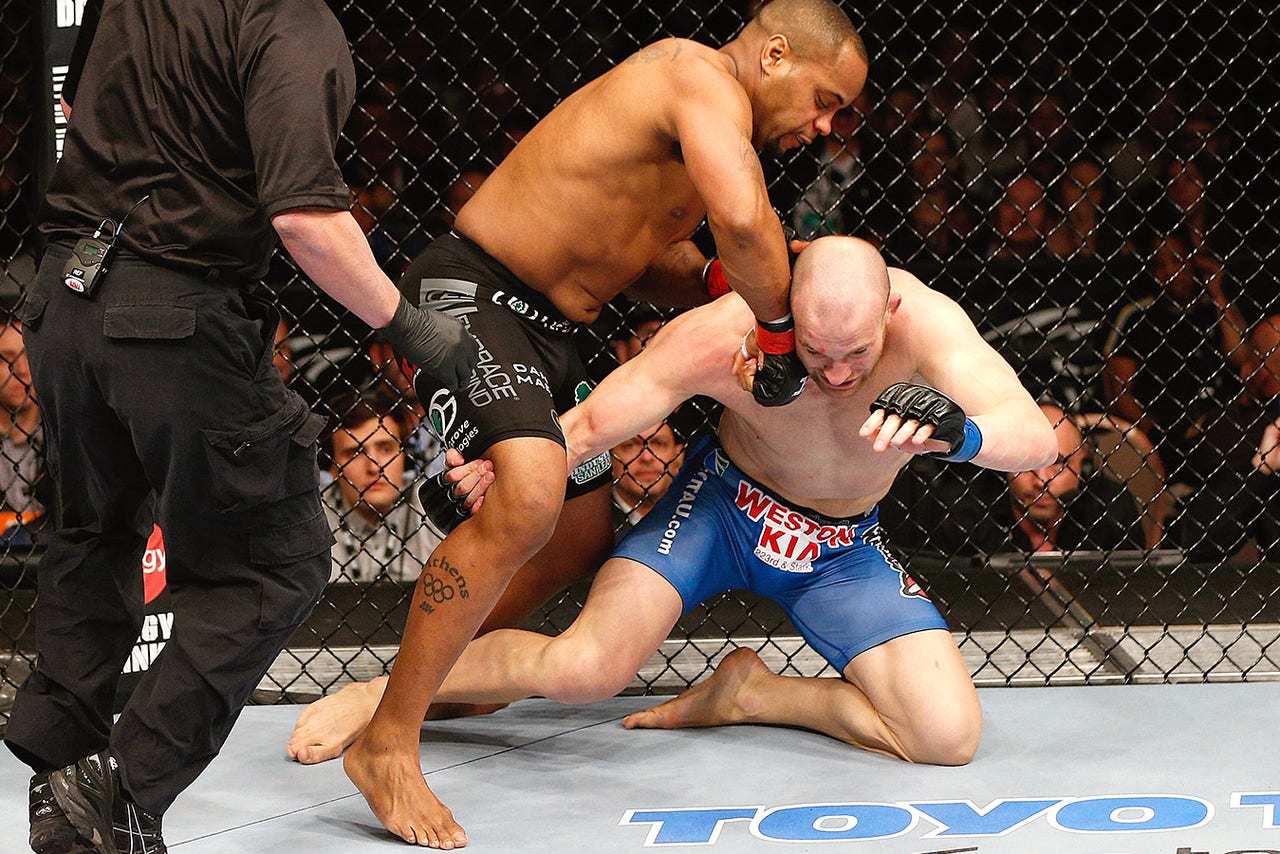 It didn't matter that Daniel Cormier was fighting a late notice replacement in Patrick Cummins for his first bout at light heavyweight on Saturday night because there were still plenty of questions about how he would perform after shedding so many pounds and spending his entire career as a heavyweight in MMA.
Cormier passed the test with flying colors because he smashed Cummins in the first round of their co-main event matchup, winning by TKO in just 79 seconds.
The weight cut not only turned Cormier into a faster, leaner and more fit fighter, it also ended up making him a more powerful individual as well.  Following the TKO victory, even Cormier was surprised with just how much power he could pack into his punches at light heavyweight when the same strikes would seemingly bounce off the heads of the big men he faced in the other division.
"The thing I took from the fight more than anything that my power carries me a lot further than it did at heavyweight," Cormier said.  "The same uppercut that I hurt Patrick with the very first time, I landed against Frank Mir maybe 15 times, I did it to Roy Nelson, I did it to Josh Barnett, and those guys kind of just ate them.  It visibly affected him tonight.  More than anything he did, I think my power's going to carry me a lot further in this division because I'm not as small compared to the guys I'm fighting."
Cormier tore through Cummins like a lawnmower through tissue paper, but given the fact that the UFC newcomer was only 4-0 while taking the fight on a week's notice, the result should have been expected. Now the real test for Cormier comes in his next fight when the UFC will likely pit him against a legitimate top ten fighter with a potential title shot on the line.  
---
---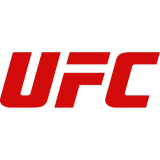 Get more from Ultimate Fighting Championship
Follow your favorites to get information about games, news and more
---