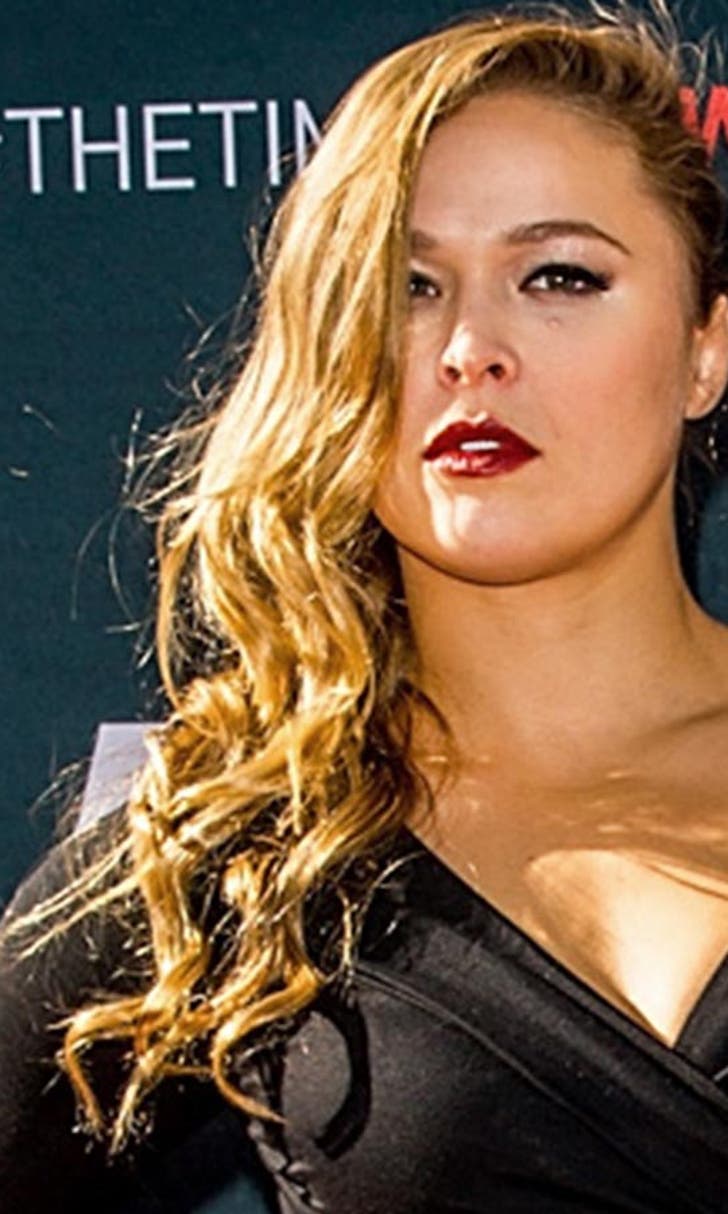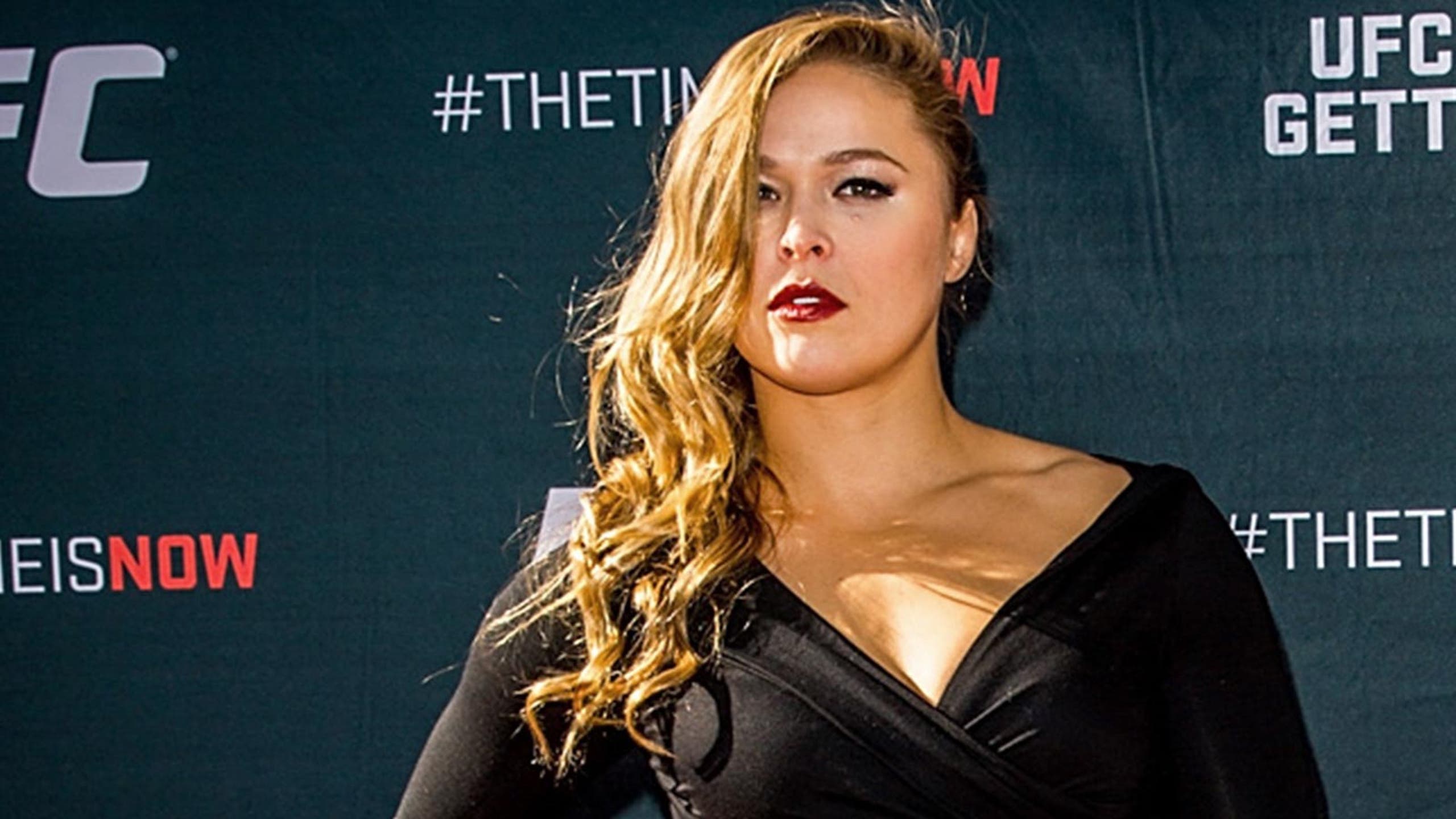 Ronda Rousey: If I fight Cyborg 'I'm gonna try to kill her with my bare hands'
BY foxsports • November 19, 2014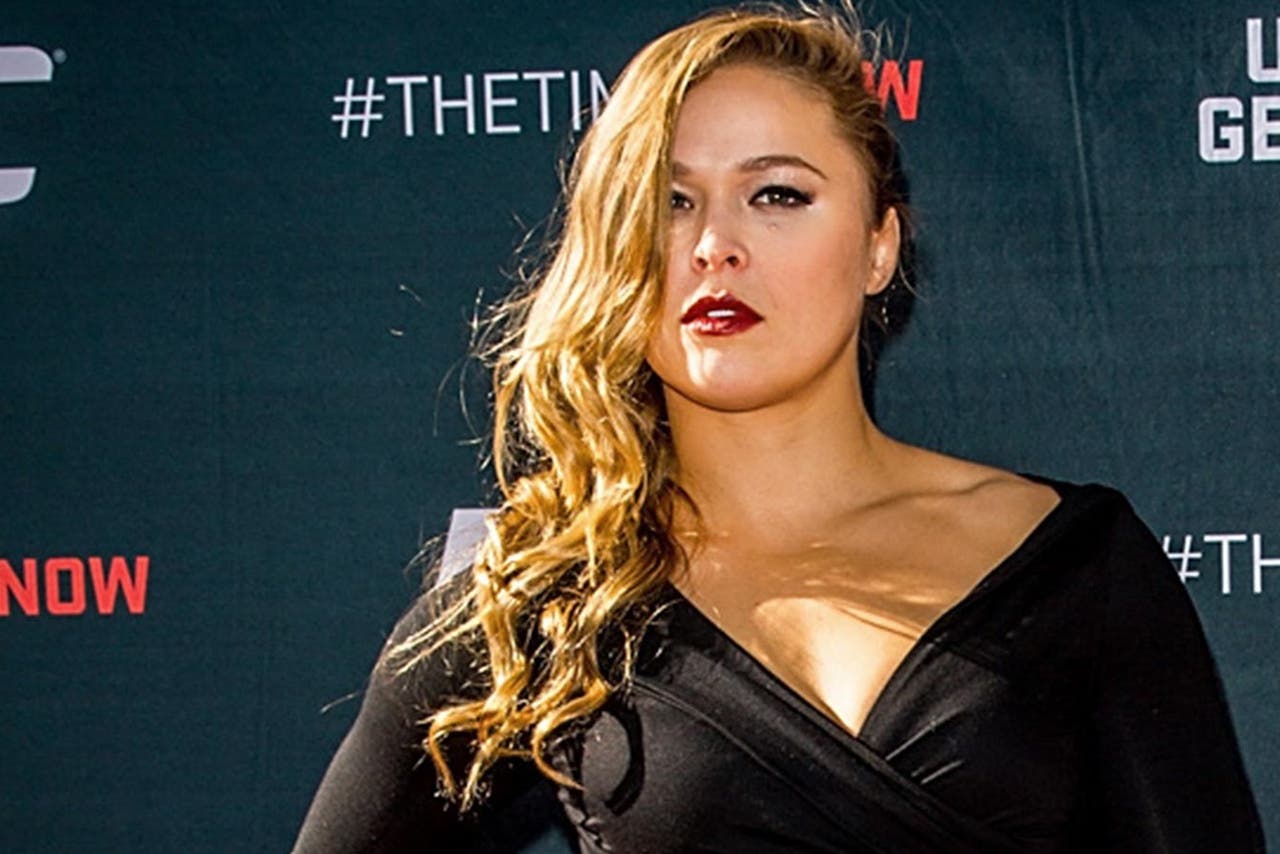 LAS VEGAS -- Ronda Rousey is at the point where the very mention of Cris "Cyborg" Justino's name gets her worked up.
Rousey, the UFC women's bantamweight champion, went on a lengthy rant about Justino and her past history of performance-enhancing drug use Monday at the UFC's Time is Now event at The Smith Center. These tirades about "Cyborg" are nothing new to Rousey. But it seems like she ups the ante each time she speaks about Justino.
"She's a fraud and she doesn't deserve to be part of this sport," Rousey said. "These women she's fighting against are so much more than she is and they deserve so much more than her. And this sport deserves a champion that's way better than her and if she tries to undo all the work I've done, then I'm gonna try to kill her with my bare hands and the only person that's gonna stop me is the referee."
Rousey was demonstrably angry when the topic of Justino was brought up. The former Olympic bronze medalist in judo has been outspokenly anti-PED and, in her mind, "Cyborg" is the poster girl for banned substances in MMA. Justino was stripped of her Strikeforce women's featherweight title in 2011 after testing positive for the steroid stanozolol.
"Cyborg" planned to drop down to Rousey's 135-pound weight class for Invicta FC in December, but sustained a serious injury to her ankle. Justino showing she could reach that weight class was the first step in her path to sign with the UFC and challenge Rousey for the belt.
Rousey said she would take the fight. She just doesn't believe "Cyborg" deserves the shot. She's worried that performance-enhancing drug use could one day cause the UFC's first homicide in the Octagon and it will "ruin the sport."
"Has anyone thought that's more important than numbers on one f***ing card?" Rousey said. "That girl was only thinking about her short-term gains. She's not thinking about the entire sport, every single woman that comes after her forever. About having people thinking she's the best in the world when really she's a f***ing chemistry project. That's someone who cares only about their perception and not really about their character."
As for Justino's injury, Rousey isn't buying it.
"If your definition of injured is 'took too many steroids and can't make weight,' she must be pretty f***ing injured right now," Rousey said. "But you know what? I'm not going anywhere. I'm here. I have the belt. I've been waiting. She's been the one running all around the world. If that fight is ever going to happen, it's entirely up to her."
If "Cyborg" is indeed injured, Rousey said she still should have competed for Invicta FC in December as promised.
"She says she's trying, but she was supposed to fight in December and now she's not," Rousey said. "I've had 13 fights. I've never delayed the fight because of an injury. I never cancelled the fight because of an injury. You think I've never been injured? The girl should f***ing suck it up and just fight."
Every time Rousey is in front of a live mic, it seems like she is asked about "Cyborg." The two are regarded as the best women's MMA fighters on the planet, though Rousey doesn't see it that way. However, there is no doubt it is the biggest female fight the UFC could do, even if Rousey fears the precedent it would set. She doesn't care if the fight never happens.
"I don't give a f***," Rousey said. "To be honest, I don't, because she's a fraud and terrible for the sport. And if they're gonna bring her into the UFC, it's my responsibility to put her away so she can't ruin women's MMA again. But I don't think she has the right to compete. Coming in on performance-enhancing drugs in MMA is the equivalent of walking in there with a weapon."
---
---