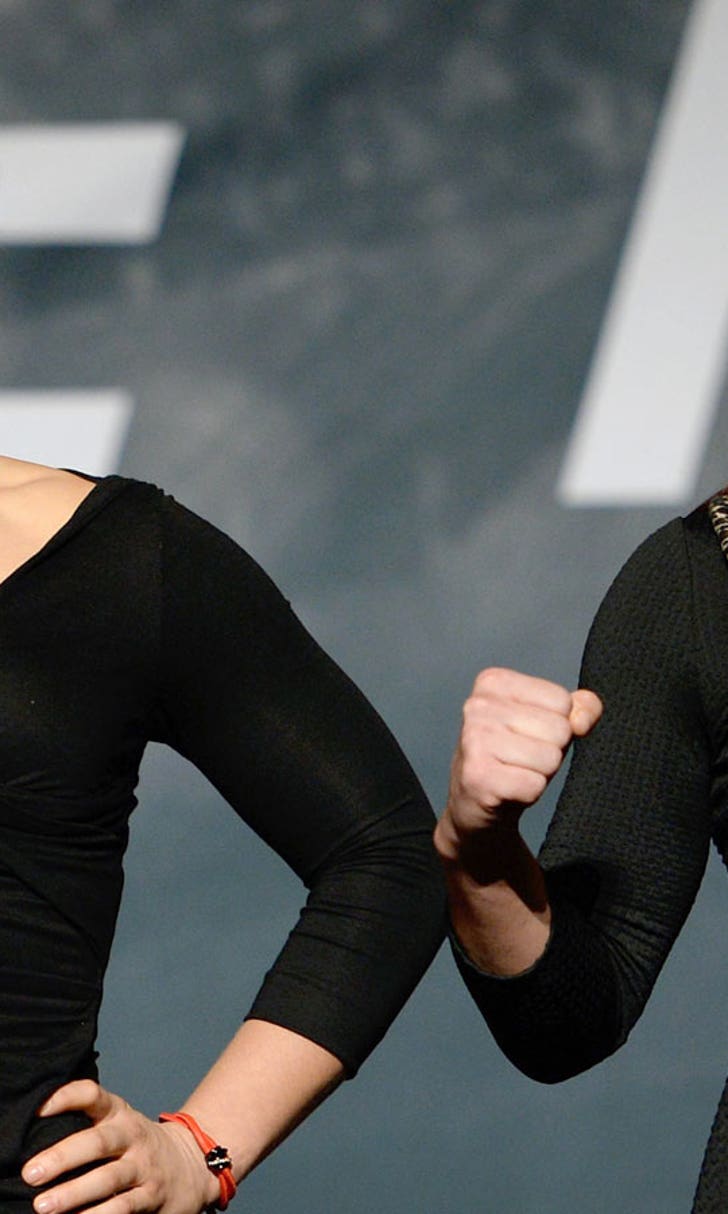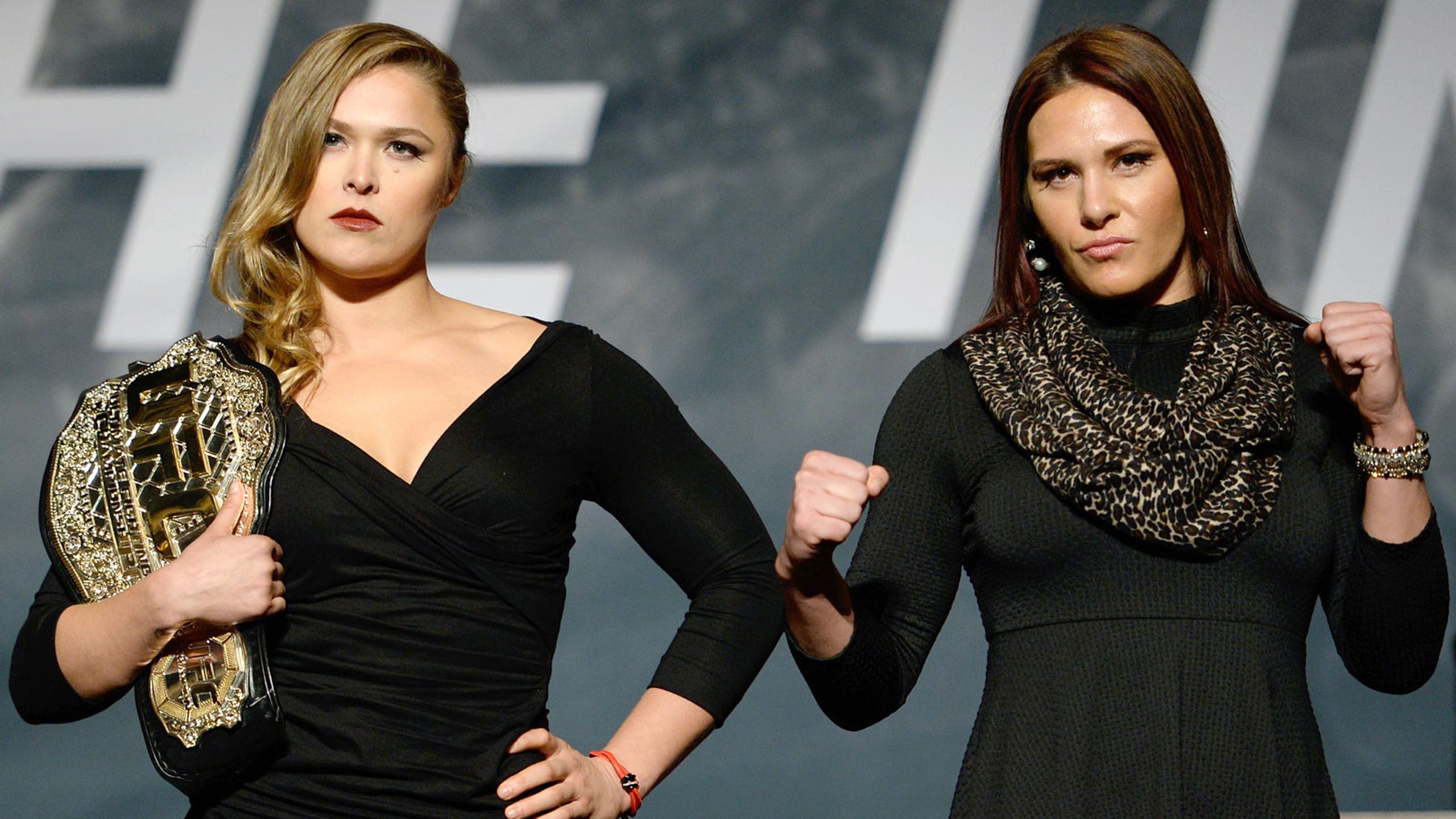 Ronda Rousey: 'Cat Zingano is the riskiest opponent of my career'
BY Elias Cepeda • January 9, 2015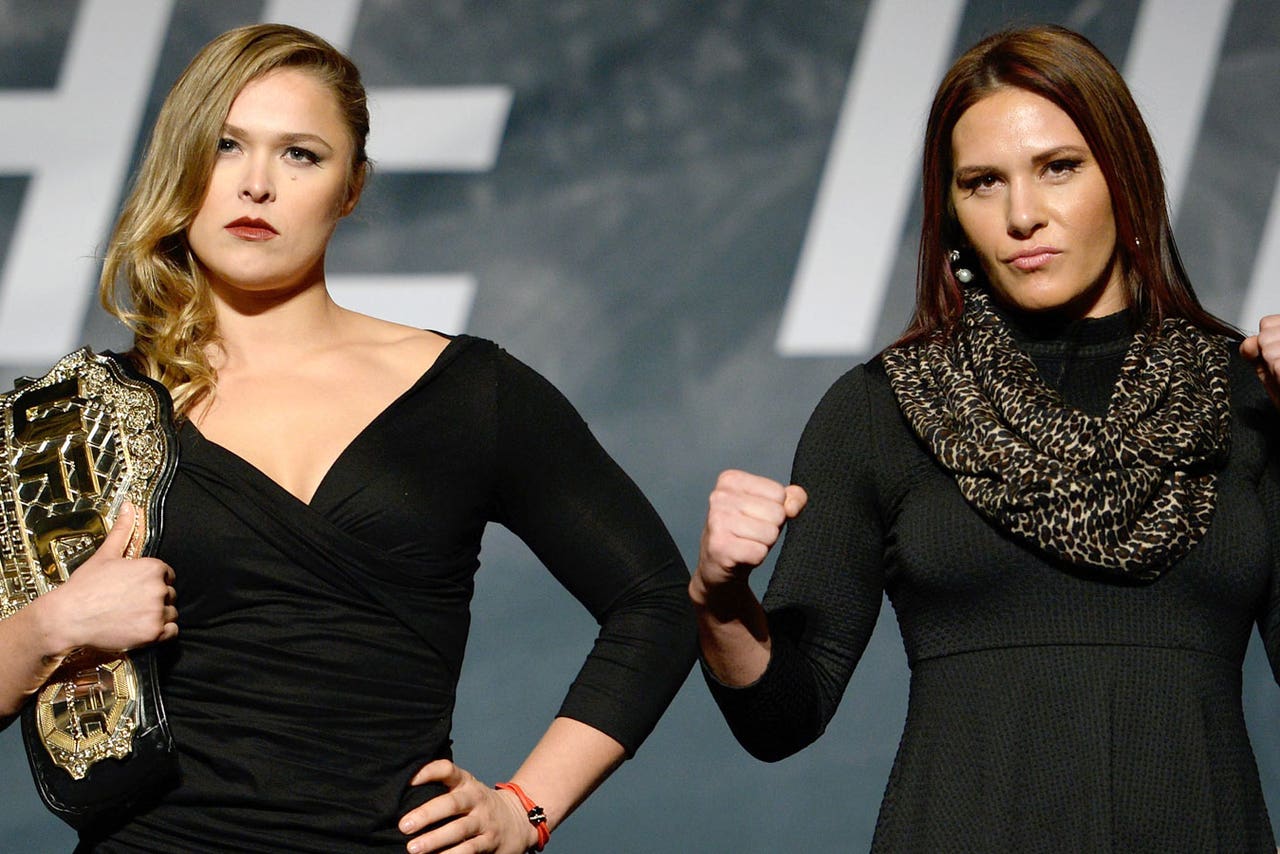 UFC bantamweight champion Ronda Rousey says that Cat Zingano's never-say-die attitude will make her the riskiest opponent she's yet to face, when they meet at UFC 184 next month. Rousey spoke with "UFC Tonight" hosts Brian Stann and Kenny Florian this week and explained what makes the No. 1 contender so special.
"Cat is an extremely unique fghter," Rousey conceded.
"Not only is she undefeated, but she's shown an amazing ability to deal with adversity. There's been a lot of times in her fights where she's been down but she's never been out. There's been times where she's been close to losing but there's never been a single time where she didn't come back, and that makes her an extremely dangerous opponent . . . She is someone that I need to entirely put away to the very end and that makes her, I think, the most risky opponent that I've ever had."
It's little surprise that the cerebral champion sees the toughness in Zingano that made her our Comeback Fighter of 2014. Of course, however, the "Rowdy" one is confident she'll remain undefeated and beat Zingano.
After that UFC 184 co-main event, Rousey went on to say that she's got her eyes on three more would-be challengers in the 135-pound division. 
"I've been keeping an eye on that Bethe Correia chick," Rousey said of the 9-0 Brazilian.
"She's undefeated right now and I would expect to see her in title contention very soon. Also, Holly Holm. I'm very much looking forward to her UFC debut, and I wouldn't be surprised if I ended up fighting either of them very soon. Also, Jessica Eye had an amazing performance against Leslie Smith and a very, very close fight with Alexis Davis so all three of them, I'm very interested to see how the year plays out for them."
---
---