Robbie Lawler reveals why he issued terrifying warning to Conor McGregor
BY Damon Martin • November 15, 2016
In the days after UFC 201 was announced, welterweight champion Robbie Lawler and his opponent Tyron Woodley engaged in a series of interviews to promote their upcoming main event fight in Atlanta.
One particular stop at a local TV station saw Lawler quizzed about a potential fight with Conor McGregor despite his loss to Nate Diaz in his first trip to 170 pounds in the UFC.
In chilling fashion, Lawler explained that unlike Diaz who choked out McGregor in the second round -- if he got his hands on the current featherweight champion, he'd snatch the Irishman's soul out of his body as retribution for stepping into the Octagon with him.
On Wednesday, during "UFC Tonight," Lawler revealed why he issued such a terrifying warning to McGregor while carrying such a cold, calculating demeanor throughout the interview.
"He asked me a question and I was like 'why are you bringing this guy's name up?' " Lawler said.
There's no argument that Lawler certainly carries himself in a much different manner than almost any other fighter in the UFC and that's what has made him such a compelling champion.
Since winning the belt in 2014, Lawler has engaged in some of the most memorable -- and brutal -- wars the Octagon has ever seen. As much as Lawler is prepared for that kind of battle again on Saturday night against Woodley, he'd much prefer a knockout to not only put an emphatic stamp on his performance but to also walk out of the cage with minimal damage inflicted on his own body.
Still, Lawler isn't too concerned about a five-round war vs. a first-round knockout so long as he leaves with the welterweight title still wrapped around his waist.
"They're not taking a toll," Lawler said about his recent battles. "Obviously, you want to get in there and get out as soon as possible and be as clean as possible. So that's always the goal to go and beat somebody up, not take any damage and be sharp and impose your will on somebody.
"But these guys aren't backing down. They're fighting for what I have so I know they're going to be bringing their 'A' game."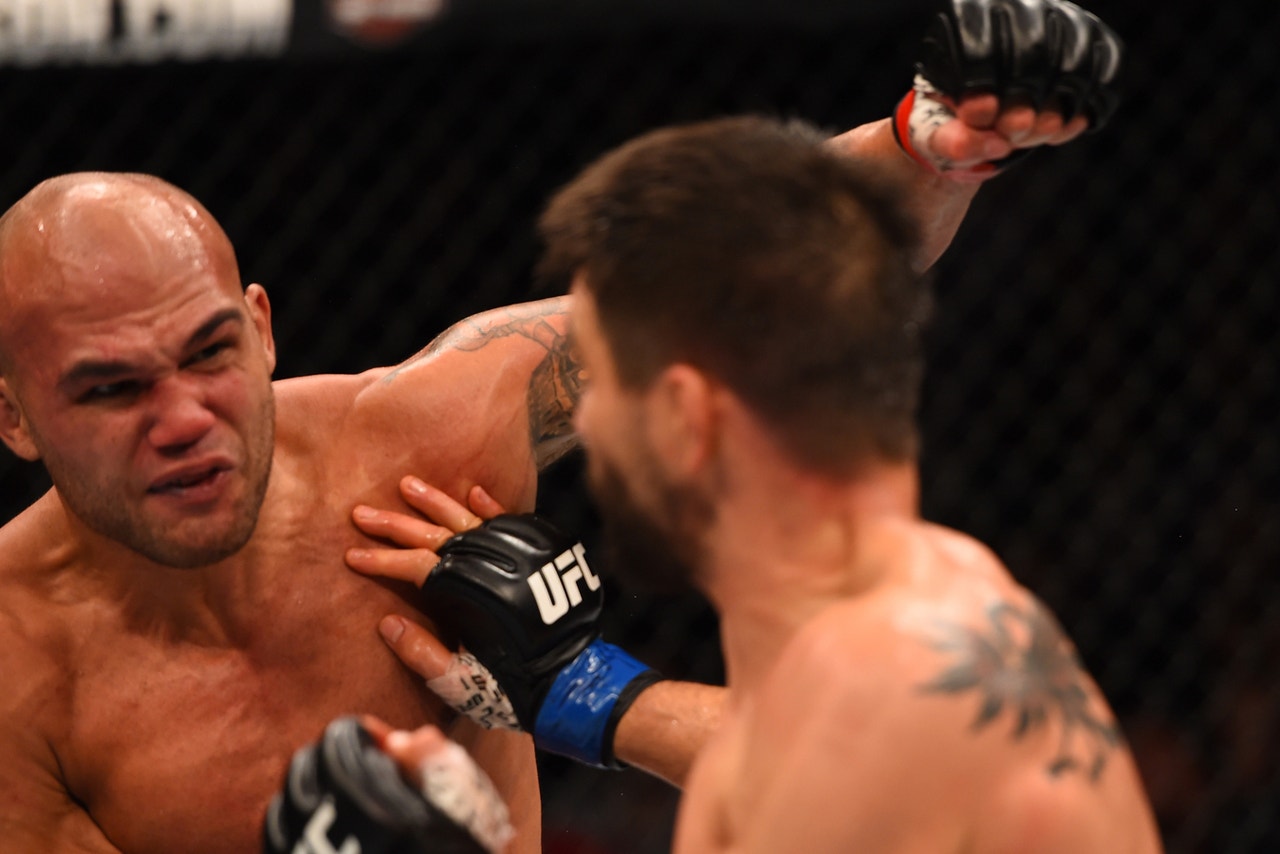 This time around against Woodley, the reigning welterweight champion isn't looking to earn another post-fight bonus or get the crowd on its feet with his performance.
Lawler just wants to show up better than he did for his last fight in January and as long as he hears Bruce Buffer echo the words 'and still welterweight champion of the world,' he'll be satisfied.
"I'm not trying to outdo my performance, necessarily," Lawler said. "I'm just trying to be a better fighter every time I compete so it's all about being more strategic and looking for a way to get a finish."
---
---