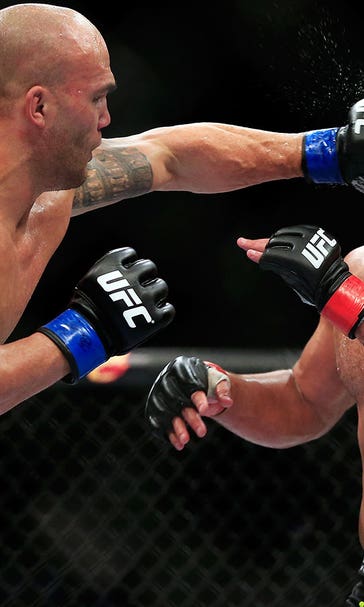 Robbie Lawler on the difference between anger and ferocity
December 12, 2014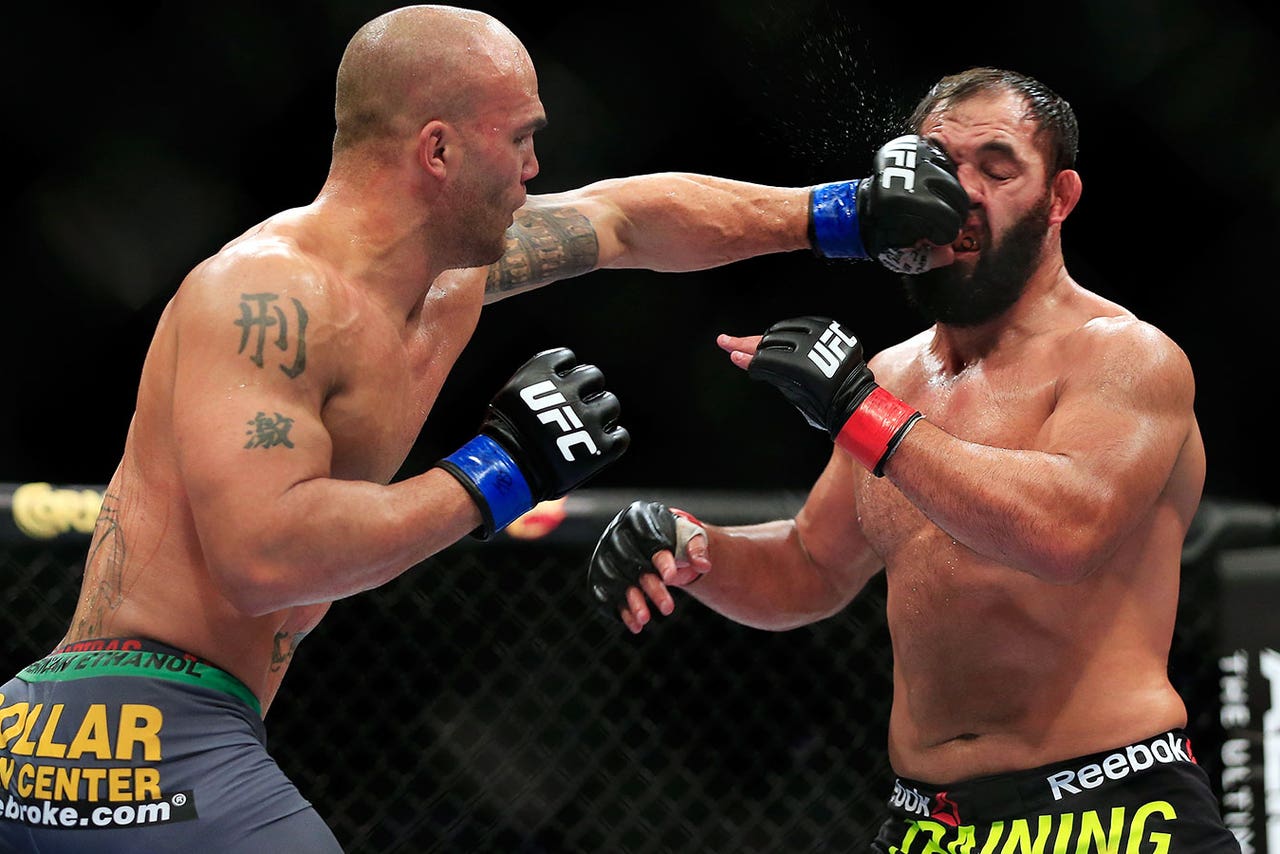 The welterweight title main event of last week's UFC 181 was hard-fought and came down to the wire. As Johny Hendricks and Robbie Lawler stood side-by-side awaiting the final decision, this writer was one of the many who couldn't be sure who the judges would choose as the winner.
Lawler himself wasn't among those in doubt. When announcer Bruce Buffer read out the judges' scores and announced "Ruthless" as the winner by split decision and the new UFC welterweight champion, the fighter was not shocked.
"No, I wasn't," Lawler tells FOX Sports.
"I felt like I was doing really well against the cage, landing all the shots, doing damage and stuffing his shots even though he was putting me against the fence. I out-struck him and was defending more than he was scoring points."
Indeed, Lawler kept fighting to get out from under Hendricks and at the end of the fourth and fifth rounds he did just that, and fired back at the defending champion hard with punches. In the past, when Lawler was stuck in similar frustrating positions (on his back, pinned against the cage), we'd seen him shake his head in frustration and look to the referee for help getting back to his feet instead of working to get there himself.
Was the American Top Team fighter better prepared to deal with wrestling this time out, or simply more determined than he had ever been before? "I was well-prepared, determined, all of the above," he says.
"My coaches at ATT did a good job of getting me ready, my training partners got me ready, I was mentally prepared to deal with that kind of fight and I was in shape."
Lawler was in good enough shape, in fact, to finish both championship rounds stronger than Hendricks, and secure his first ever world title. Near the end of the fifth round, Lawler got off the mat and chased "Bigg Rigg" down with huge strikes, shouting and grimacing the whole way.
After the final horn, Lawler refused to get out of Hendricks' face and walked him down until the wrestler turned his back and took a knee. Despite appearances, however, Lawler insists that he wasn't fighting angry, just determined.
"I don't think I was fighting angry, I think I was just coming with ferocity," he says.
"I was being ferocious. I took it up another level because I was looking to finish him. I wanted to stop him. I guess that's why I was grunting and all that."
---
---