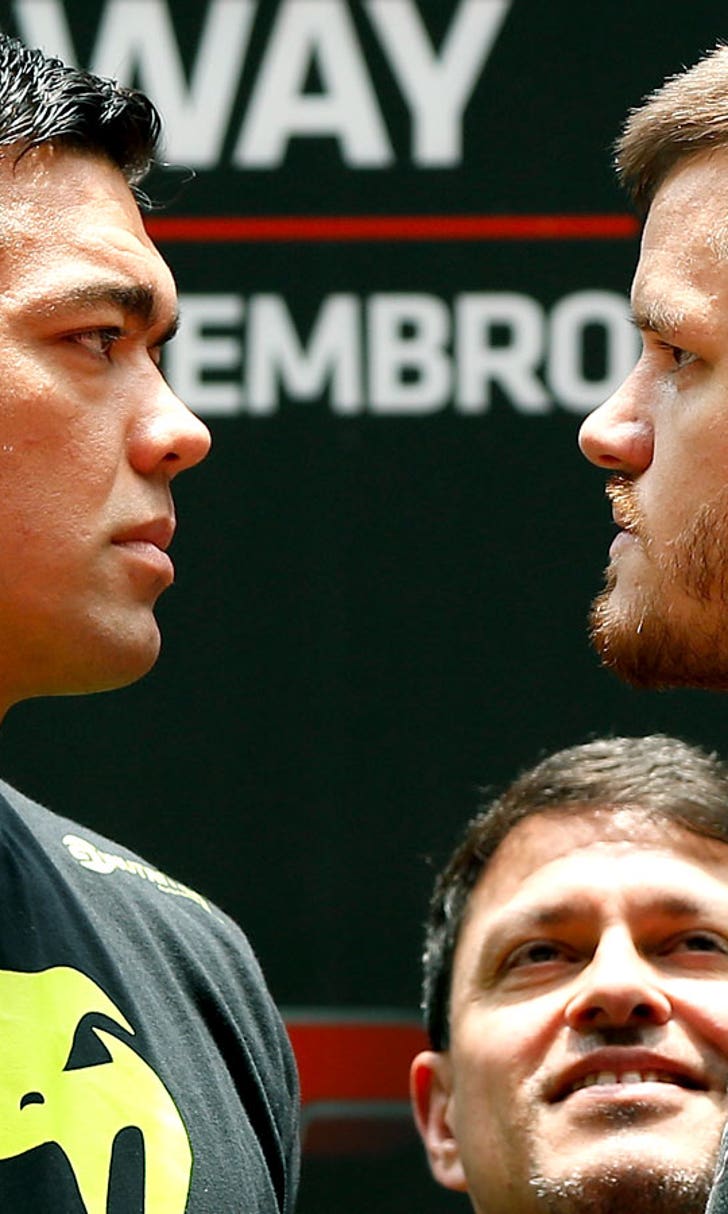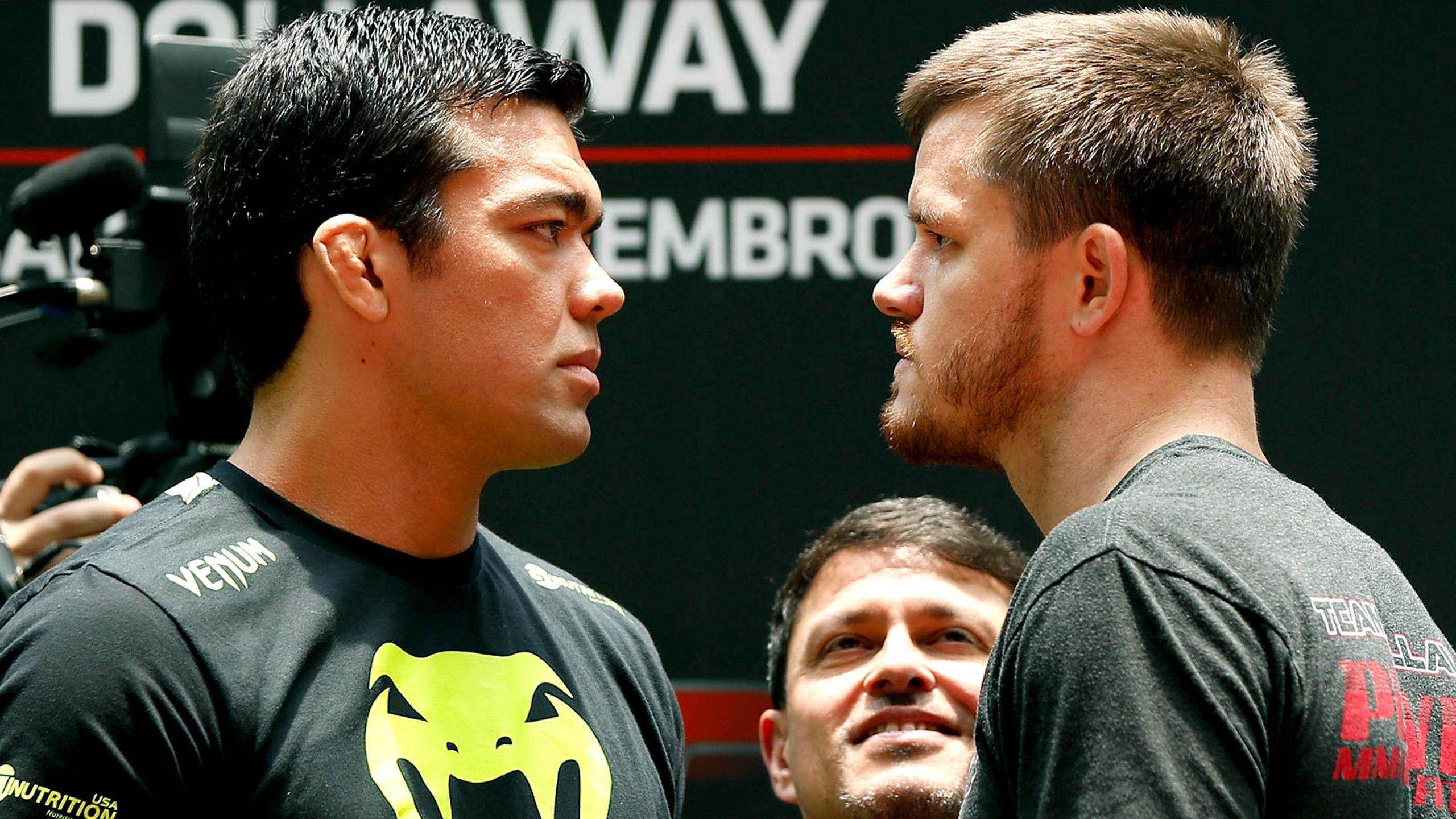 REPLAY UFC Fight Night: Machida vs. Dollaway weigh-ins
BY foxsports • December 19, 2014
All of the fighters made weight for Saturday night's card in Brazil as Lyoto Machida will face C.B. Dollaway in the final fight of 2015.
Former bantamweight champion Renan Barao had all eyes on him for the weigh-ins after a weight cutting disaster cost him a shot at regaining his belt back in August, but he came in at 136-pounds ready to go for his bout against Mitch Gagnon.
The only fighter who initially missed weight on Friday was Patrick Cummins, who came in at 206.8-pounds, but he shed the additional weight and hit the scale on the dot at 206 to make his fight with Antonio Carlos Junior official.
Full weigh in results below
UFC FIGHT NIGHT: MACHIDA VS. DOLLAWAY WEIGH-INS
MAIN CARD airing on FOX Sports 1
MAIN EVENT: Lyoto Machida (185) vs. C.B. Dollaway (186)
Renan Barao (136) vs. Mitch Gagnon (136)
Antonio Carlos Junior (205)  vs. Patrick Cummins (206)
Elias Silverio (155) vs. Rashid Magomedov (155)
Erick Silva (171) vs. Mike Rhodes (171)
Daniel Sarafian (186) vs. Antonio dos Santos (186)
PRELIMS airing on FOX Sports 1
Marcos Rogerio de Lima (205) vs. Igor Pokrajac (206)
Tom Niinimaki (146) vs. Renato Carneiro (146)
Darren Elkins (145)  vs. Hacran Dias (146)
Leandro Issa (135) vs. Ulka Sasaki (136)
PRELIMS airing on UFC Fight Pass
Marcio Alexandre (171) vs. Tim Means (171)
Vitor Miranda (185) vs. Jake Collier (185)
---
---