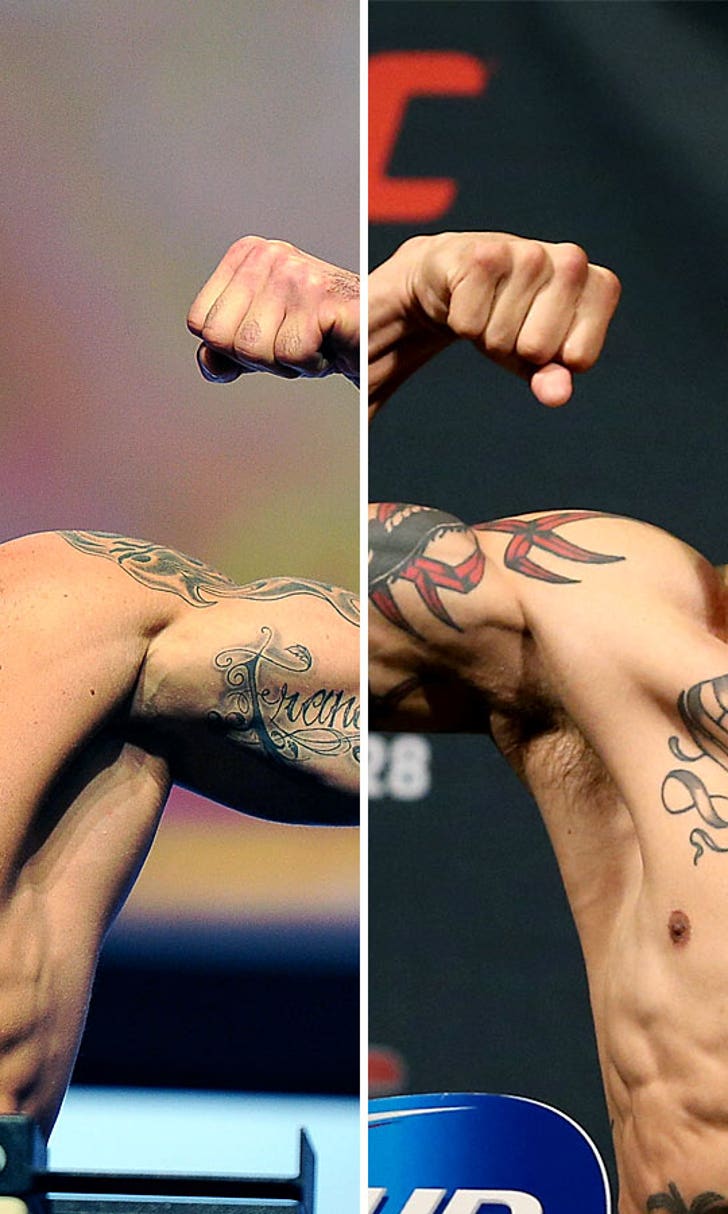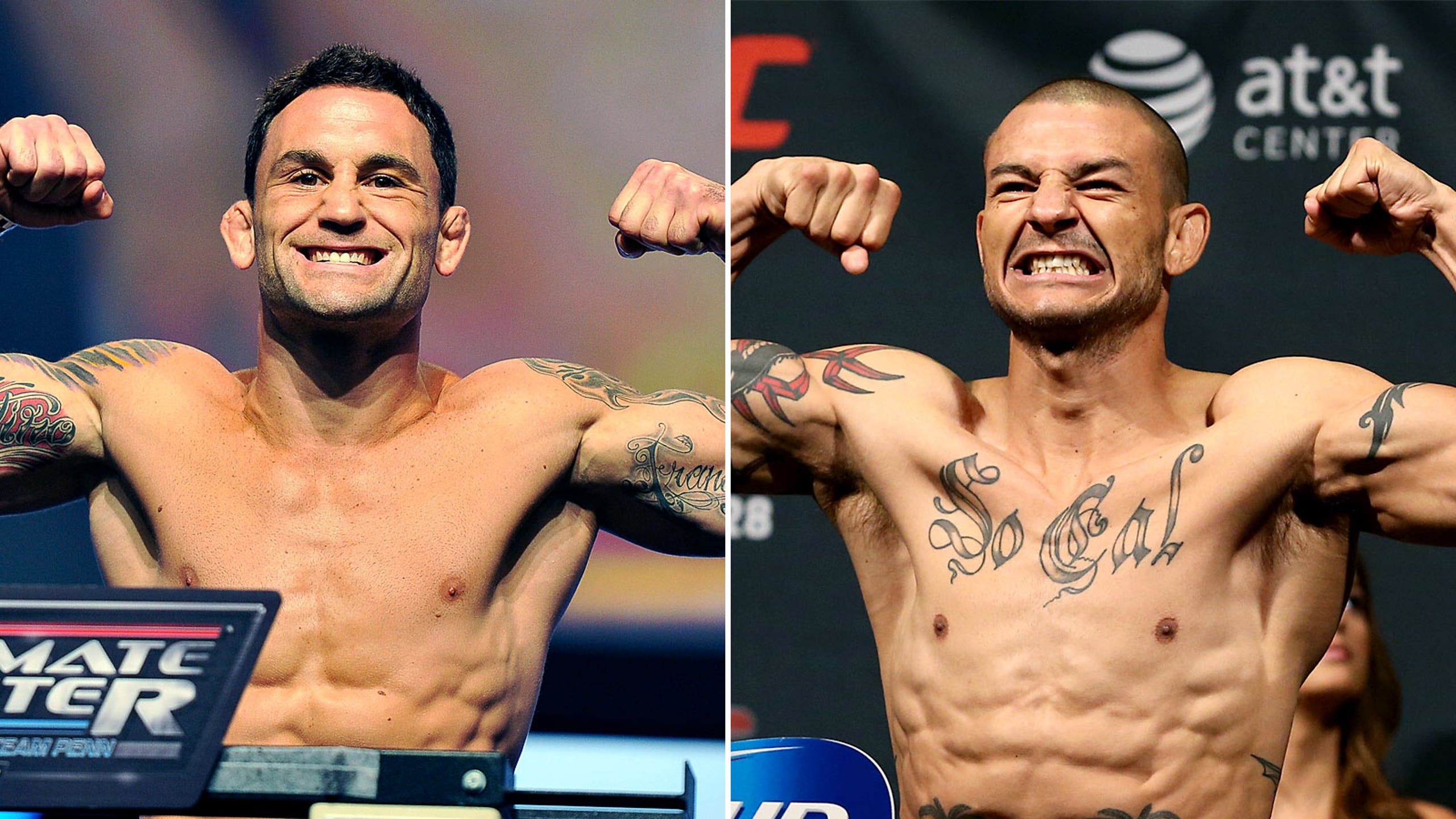 REPLAY: UFC Fight Night: Edgar vs. Swanson weigh-in results
BY foxsports • November 21, 2014
AUSTIN - The main event for Saturday night is official after Frankie Edgar and Cub Swanson weighed in and hit the mark on Friday in a bout that may determine the new No. 1 contender in the featherweight division.
Edgar and Swanson are currently ranked as two of the top five fighters in the division and the winner could very well face Jose Aldo in early 2015.  Both fighters made weight without any incident in front of the crowd at Austin's Frank Erwin Center.
Co-main eventers Bobby 'King' Green and Edson Barboza shared one of the most intense stare downs on Friday as they came nose to nose and eye to eye before being pulled away from each other.
Lightweights Matt Wiman and Isaac Vallie-Flagg also enjoyed a rather spirited weigh-in after hitting the scales.  Both men had a few words for each other before UFC officials eventually intervened and separated them before anything bad could happen
Full weigh in results for UFC Fight Night: Edgar vs. Swanson listed below:
MAIN EVENT: Frankie Edgar (145) vs. Cub Swanson (145.8)
Bobby Green (155.4) vs. Edson Barboza (155)
Brad Pickett (126) vs. Chico Camus (125.6)
Jared Rosholt (240) vs. Alexey Oliynyk (235)
Joseph Benavidez (125.6) vs. Dustin Ortiz (125.6)
Matt Wiman (155.4)  vs. Isaac Vallie-Flagg (156)
Prelims on FOX Sports 1
Ruslan Magomedov (246)  vs. Josh Copeland (264)
Luke Barnatt (185.4) vs. Roger Narvaez (185.4)
James Vick (155.8) vs. Nick Hein (154.2)
Yves Edwards (154.6) vs. Akbarh Arreola (155.6)
Early Prelims
Paige VanZant (114.6)  vs. Kailin Curran (115.6)
Juan Puig (145.6) vs. Dooho Choi (145)
---
---