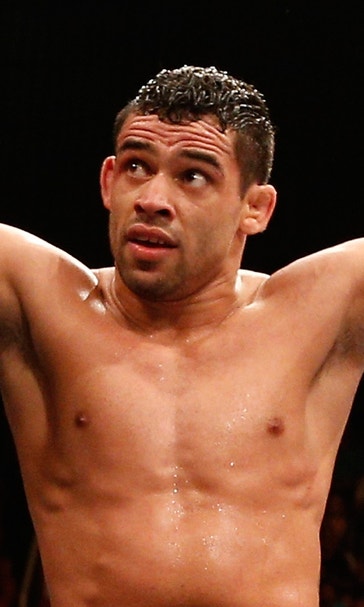 Renan Barao gets first win at featherweight with decision over Phillipe Nover
November 15, 2016

Renan Barao finally found success at 145-pounds after earning a unanimous decision victory over Phillipe Nover on Saturday night.
The former bantamweight king suffered a defeat in his featherweight debut to Jeremy Stephens earlier this year, but he bounced back with an impressive showing in Brazil in his second fight in the division.
After facing a huge power puncher in his last trip to the Octagon, Barao was able to control the pace and showcase a higher output as he kept the pressure on Nover during all three rounds.
Barao fed the former "Ultimate Fighter" runner up a steady diet of inside leg kicks, followed by quick, straight punches.
Barao even managed to throw a jumping knee strike and a takedown throughout the 15 minute affair to stay ahead of Nover on the scorecards.
Nover didn't make it easy for Barao because he was happy to fire back with big looping haymakers that kept the Brazilian from getting too aggressive, but it was clear after three rounds who had landed the better shots.
When it was over, Barao had out landed Nover 64-39 in significant strikes and the judges agreed with his performance as he notched the victory by unanimous decision.
Following his first win at 145 pounds, Barao will now try to jump back into the rankings as he attempts to conquer his second division in the UFC after once reigning as the bantamweight champion of the world.
---
---