Regulators say CM Punk licensing application would raise a 'red flag'
BY Elias Cepeda • December 8, 2014
The UFC's signing of former WWE champion Phil "CM Punk" Brooks is most certainly an exciting crossover story for the sport of MMA. However, some of the world's top regulators have concerns about the 36-year-old jumping straight into professional UFC competition.
The UFC has earned a reputation for employing the best MMA fighters in the world, all of whom have trained for years, and have had extensive competition experience prior to stepping into the hallowed Octagon. In contrast, Brooks is nearing 40 years of age with no verifiable amateur or professional competition experience in any combat sport, including wrestling, submission grappling, boxing, kickboxing or MMA.
In fact, Brooks has had minimal to no real MMA training up to this point. Top regulators from Nevada and New Jersey seem concerned about that.
That could be a problem for the UFC and Brooks' plan to fight within the next year, because in order for that to happen, he would need to be granted a license from a credible state like Nevada or New Jersey.
The head of New Jersey's athletic commission, Larry Hazzard, says that a license application from Brooks to fight on a UFC card would, "raise a red flag."
"We would really have to look at this very closely," he told us.
"We would have to take a close look at it. Normally, we require some type of background as either an amateur or a professional. This would certainly raise a red flag."
Hazzard went on to say that New Jersey would give any and every application its own consideration, and that who the UFC might choose to match Brooks up with could be a very important factor in whether they would sanction a fight with the former pro wrestler.
Nevada Athletic Commission executive director Bob Bennett echoed Hazzard's concern and interest in who the UFC might match with Brooks in a debut fight. "The matchup would matter a great deal," he said.
"We are not going to put someone with no fight experience in the cage against a specialized MMA fighter ... if he's had no prior fights, that's obviously something that would concern us."
Both Hazzard and Bennett expressed trust in the UFC's matchmaking abilities. When asked for comment, a UFC official told us, "we intend to match Phil with someone at an appropriate level."
In an interview with ESPN, UFC president Dana White has said that the promotion will take a much different approach with Brooks than they did with fellow former WWE star Brock Lesnar, who was an NCAA division I wrestling national champion, and who also eventually became heavyweight UFC champ.
"We're not going to throw the kitchen sink at him," White said.
"Lesnar had a wrestling background. (Brooks) is going to fight a guy who is 1-0, 1-1, 2-1, something like that."
Other than Lesnar, few if any fighters in modern times with such records have been signed by the UFC. So, it would appear that the UFC intends to sign someone new specifically to be an opponent for Brooks, as opposed to culling from their exisiting roster of elite fighters.
Bennett said that, ultimately, a decision on whether or not to grant a license to Brooks to fight in the UFC would be up to the commissioners, and that he would just submit such an application with his recommendations.
Though scripted, the world of pro wrestling is a rough one, and participants like Brooks put their bodies and brains through a great deal of stress and trauma, over the years. According to Bennett, Brooks' relatively advanced age would require him to meet Nevada's Comprehensive Contestant Requirements, which include a brain MRI without contrast and MRA cerebral circulation.
Bennett recounted a case in Nevada where he said a boxer hadn't fought in six years because he was incarcerated. When he was released, he applied for a license to fight again in Nevada, but was denied a license.
Bennett said that the fighter later died from a brain condition.
"There was a case where a fighter hadn't fought in six years, because he was incarcerated. It was unfortunate, but time had passed his skills by, at that point, and we didn't issue a license," he said.
Bennett reiterated that the Nevada commission's responsibility is to fighter safety, and that a star like Brooks' potential ability to bring big money to Nevada with a UFC fight would not be a factor in whether he were granted a license to fight professionally in the UFC.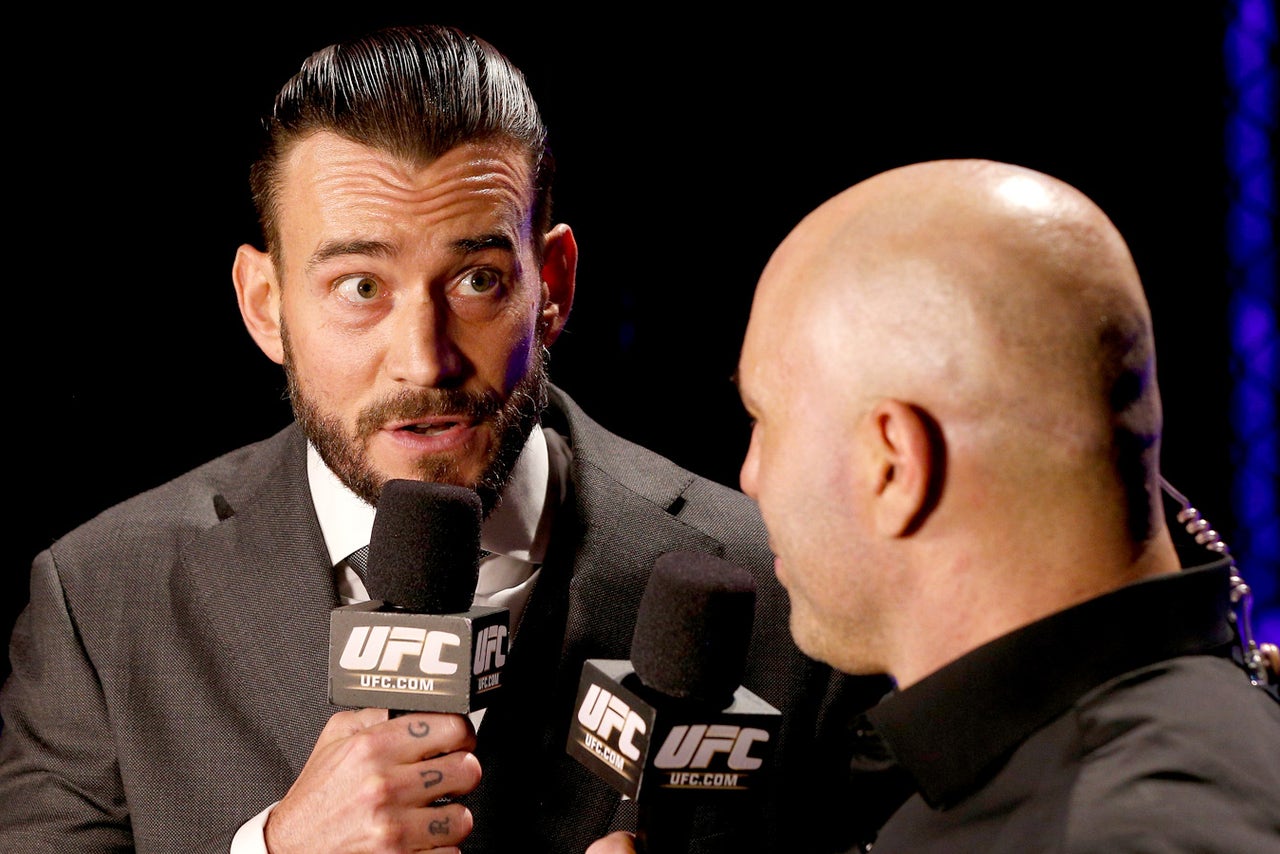 Phil "CM Punk" Brooks [L] says he won't fight in the UFC until he believes he's ready.
"Money-making potential is not something that goes into our decision-making process. We have the health and safety of the fighters in mind," he said.
In the end, the Nevada director encouraged Brooks to first fight as an amateur, before applying for a professional license with Nevada. "I would say that it would behoove him to get some amateur fights," he said.
"Get some amateur fights and get some experience."
For his part, Brooks has said, "I won't fight until I'm ready."
---
---