Ultimate Fighting Championship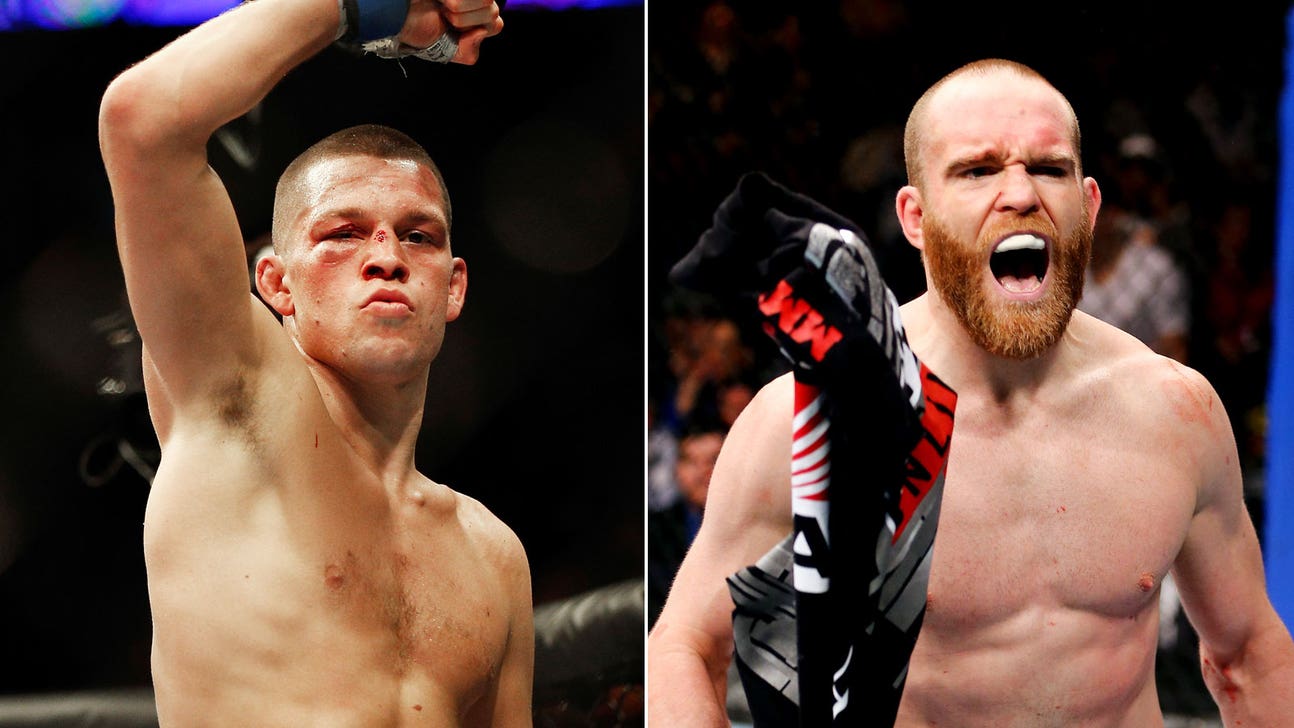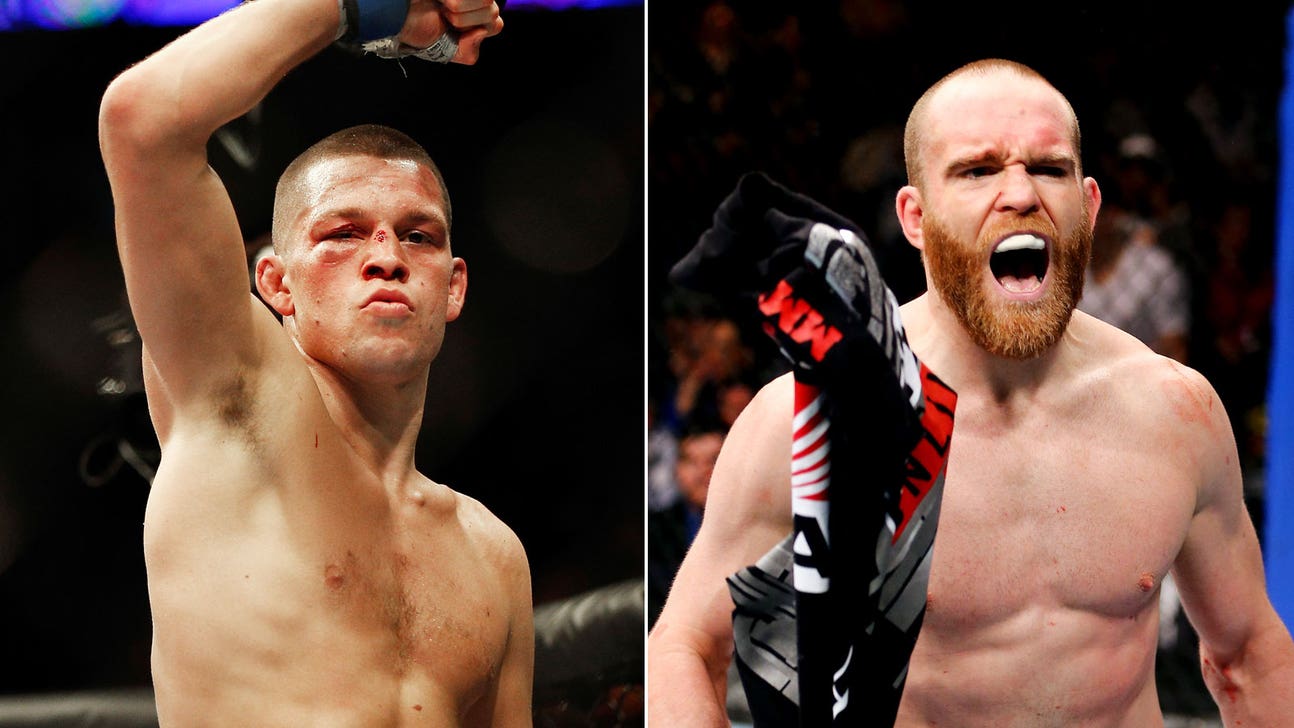 Ultimate Fighting Championship
Rankings Focus: Removal of Nate Diaz, T.J. Grant speaks to bigger issue
Published
May. 9, 2014 1:07 p.m. ET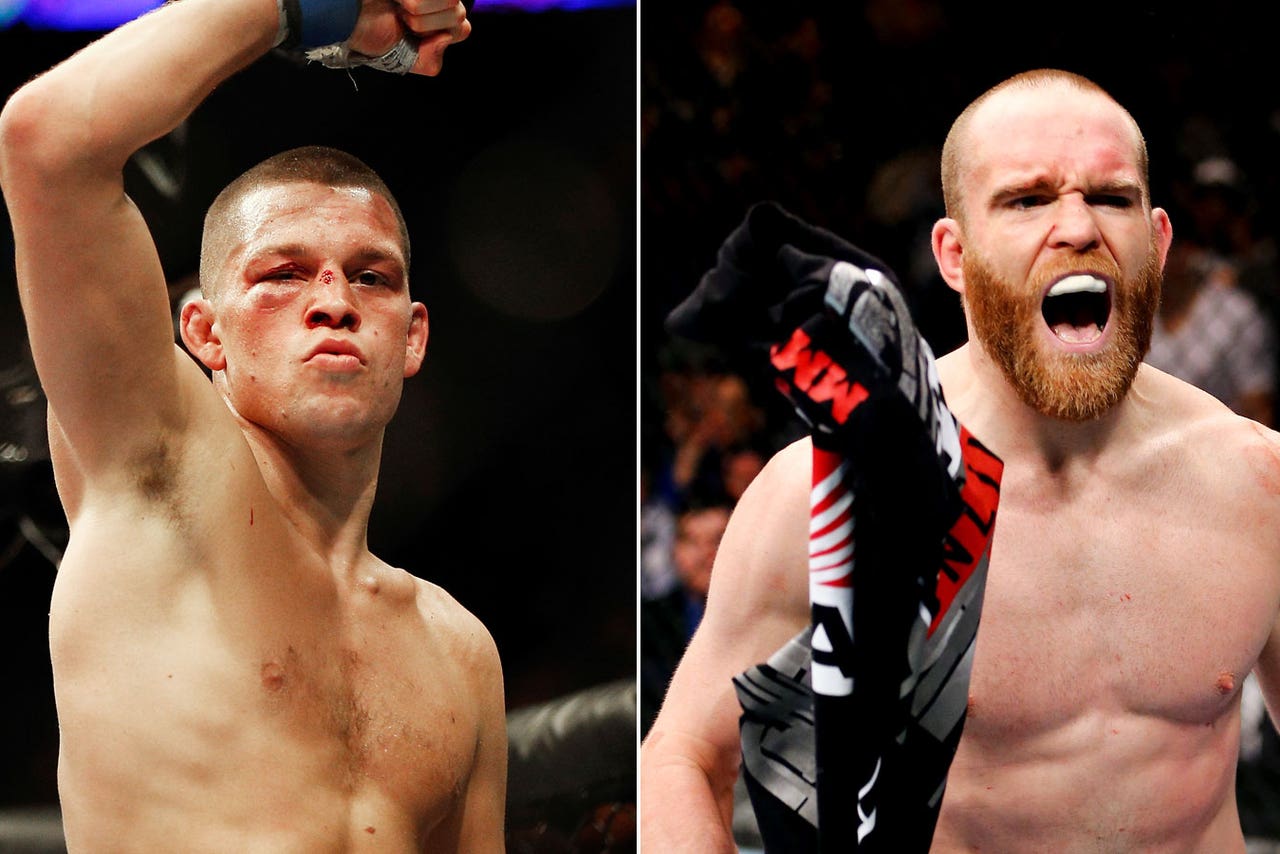 The UFC can do whatever it wants with its rankings. The key word is the one of possession -- "its."
If UFC president Dana White wants to make every guy getting a title shot the No. 1 contender in their respective division, he has every right. If he wants to banish all the guys he can't stand, then sorry Roy Nelson. You're gone.
At the end of the day, the rankings belong to the UFC. They're on UFC.com. The fighters compete for the organization. White and UFC execs can and should be able to do whatever they damn well please to these lists. The rankings are a tool for UFC promotion -- nothing more and nothing less.
But where the UFC has opened itself up to criticism is by letting the media vote. On one hand, it's a smart idea. Reporters, ideally, are objective and it eliminates the conflict of interest of the UFC rankings its own fighters. However, once you wash your hands of where guys are ranked, meddling by pulling guys like Nate Diaz and T.J. Grant completely from eligibility is going to rub people the wrong way.
Diaz and Grant are gone, because of "inactivity," White said Wednesday on UFC Tonight. Fine. But what about Cruz? He hasn't fought since 2011 and he's still sitting in the bantamweight rankings. Cat Zingano has been out for more than a year now, too, and she's still ranked among women's bantamweights.
Diaz fought in December. Granted, he's not taking fights currently due to a dispute with the UFC, but he's under contract and healthy. Grant is another story -- he's out due to complications from a concussion and has no idea when he might be back. But Diaz? It depends on your definition of "inactive."
"I don't know how long we're going to play this game, but there's no sense in hurting the other fighters that are staying active and working their way up in the rankings for a guy who's inactive and we don't know when he's going to fight again," White said.
I won't even argue that. Is it completely fair? No. But if this is what the UFC wants to do, it's time to set some strict rules and regulations for these rankings. At least be consistent. If a fighter is not accepting fights, pull him from eligibility. If he's out a certain amount of time -- we'll say a year -- don't allow him to be ranked. That should stand for every fighter. Not just guys you're angry with at the time.
Make some guidelines and then follow them. The UFC can do whatever it wants, but when media members have been handed the reins to these rankings it's only right to outline some procedures.
And those don't have to end with the current circumstances, either. Right now, fighters can be voted into the rankings in multiple divisions. That leads to some ridiculous things like Daniel Cormier being the 15th-best heavyweight and Vitor Belfort being ranked No. 12 at light heavyweight.
How about we just rank the guys in the division they are actually contending in? Cormier is a light heavyweight now. Belfort is a middleweight. Chael Sonnen might be an exception -- dude is a moneyweight -- but there are exceptions to every rule. Maybe we can rank guys based on the division they fought in their last fight?
I don't know. Those decisions are above my paygrade. Like I said, these are still the UFC's rankings and there's nothing wrong with that. But if you're going to allow reporters to vote and be objective, at least give them rules to abide by.
Then White won't have to go onto UFC Tonight to explain himself.
---
---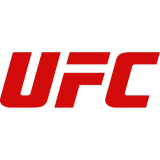 Get more from Ultimate Fighting Championship
Follow your favorites to get information about games, news and more
---