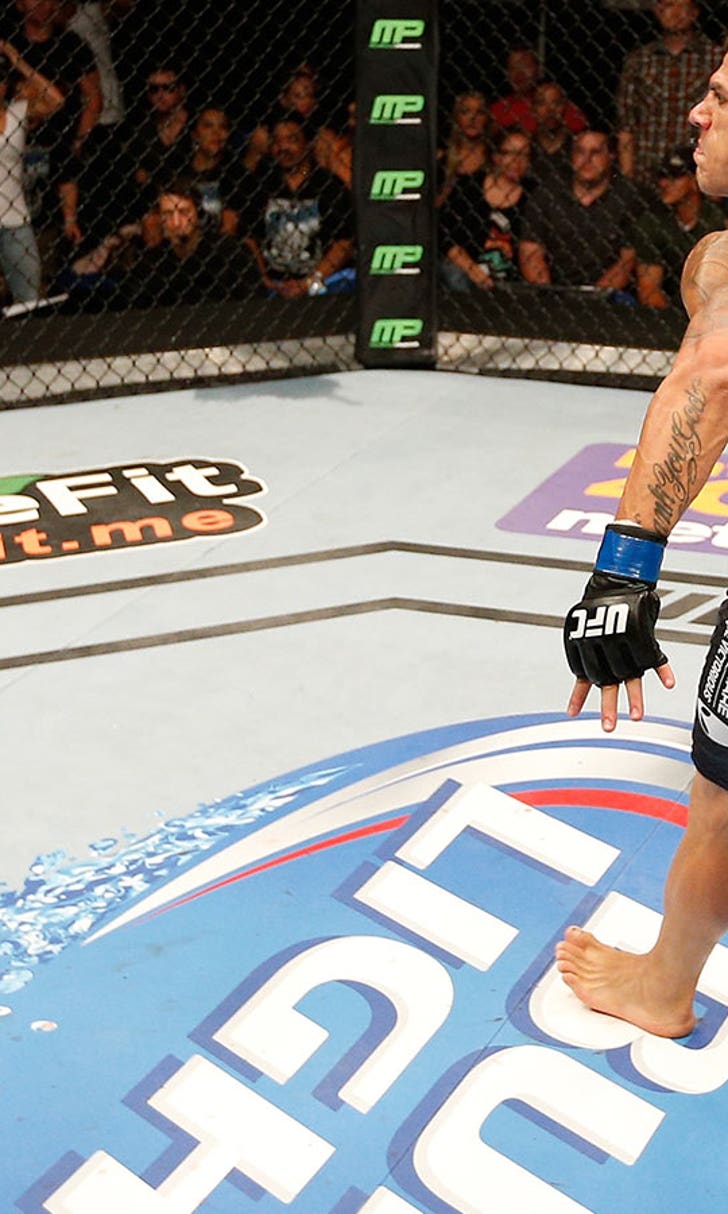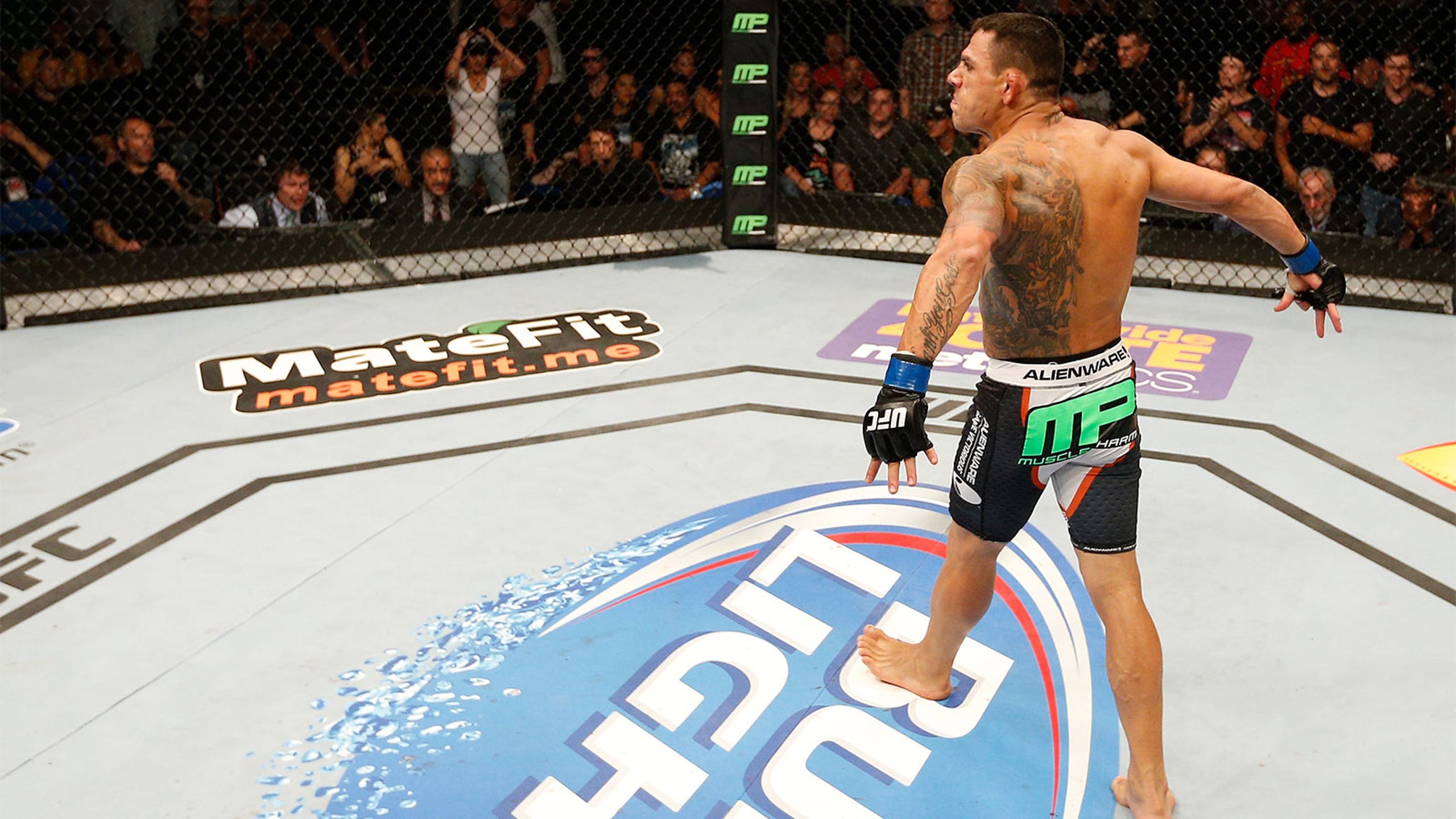 Rafael Dos Anjos: 'If I beat Diaz, I deserve a title shot'
BY Elias Cepeda • December 10, 2014
Rafael Dos Anjos (22-7) is a humble guy. As such, the surging lightweight knows that there is one man ahead of him in search for a UFC 155 pound title shot.
"Khabib [Nurmagomedov] beat me, but he has a little bit of an injury now," he tells us when asked who deserves the next shot at champion Anthony Pettis.
Since that decision loss to the Russian last April, however, the 30 year-old has won two straight fights, including a knockout of former champion Benson Henderson in August. In all, Dos Anjos has won seven out of his last eight fights.
Should he get past former title challenger Nate Diaz (17-9) on Saturday night, the Brazilian says he'll stand apart from the rest of the contenders in the division. "If I beat Diaz, I deserve a title shot," he says, plainly.
Dos Anjos has already said that he believes he's better than Diaz just about everywhere, so he's confident that he'll come out on top. He knows that most will still count him out against his much better-known opponent.
"I think I've been the underdog in all of my fights in the UFC," he says with a smiling voice.
"It doesn't bother me, though. It just gives me more motivation to win."
The underdog may have all the motivation he needs already, but would any in-fight trash talk from Diaz (who is known to do such a thing) add fuel to the fire? "I don't care about that stuff," he insists.
"I've never had an opponent who talks trash during a fight, and I don't really do that, either. If he wants to, that's fine. I'll be there, fighting."
---
---