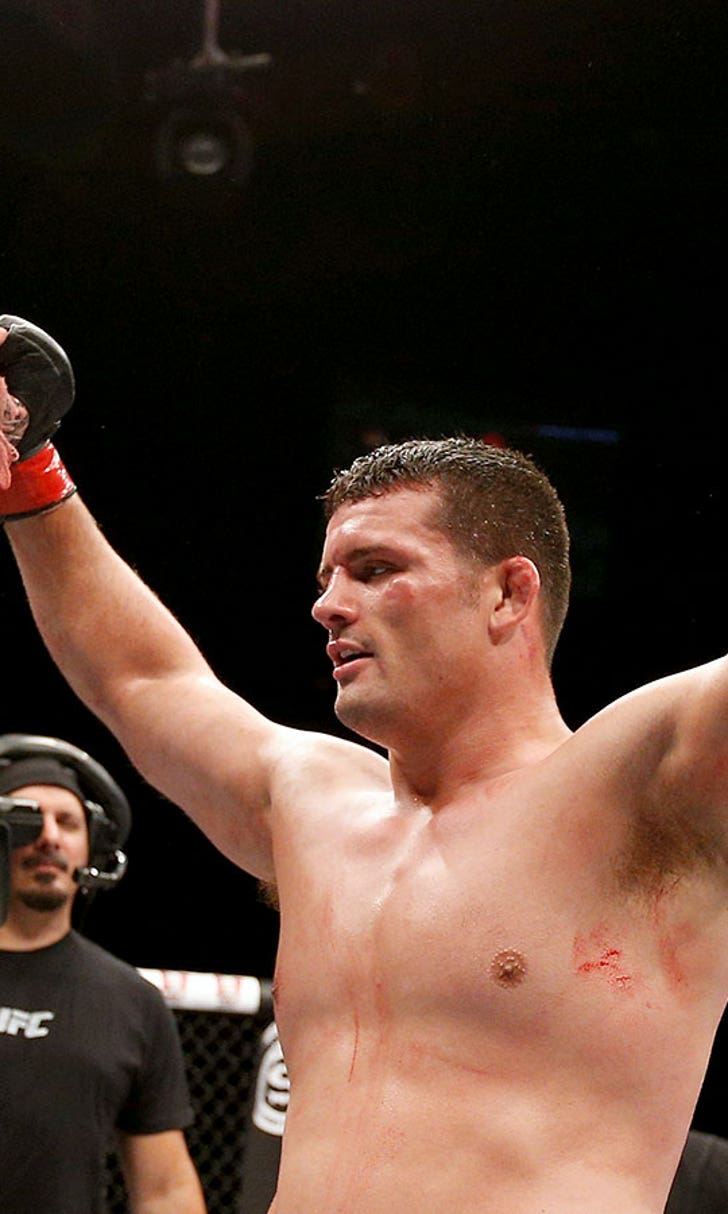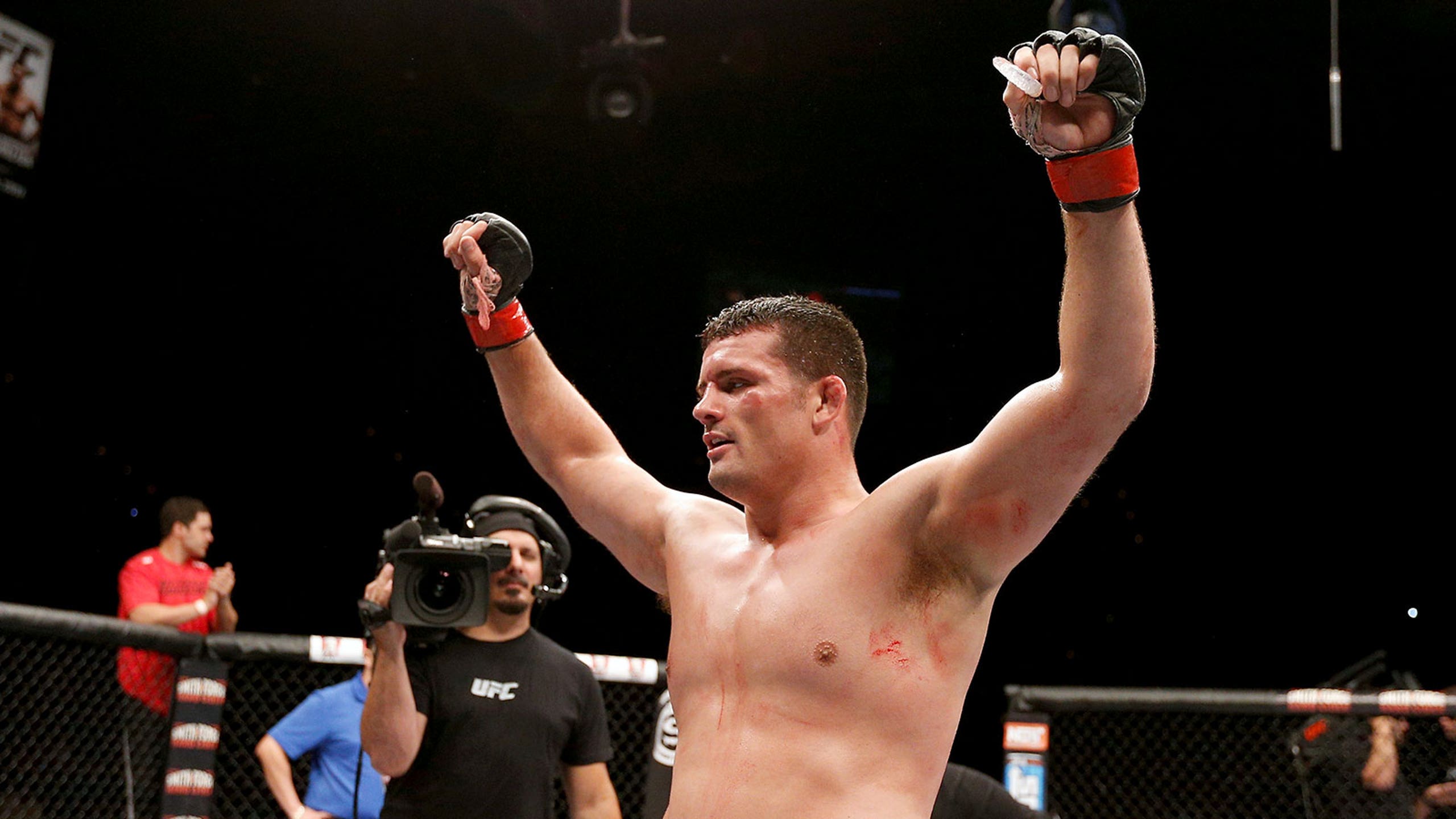 Pat Walsh: Fighting on UFC Boston card would be dream come true
BY Elias Cepeda • November 20, 2014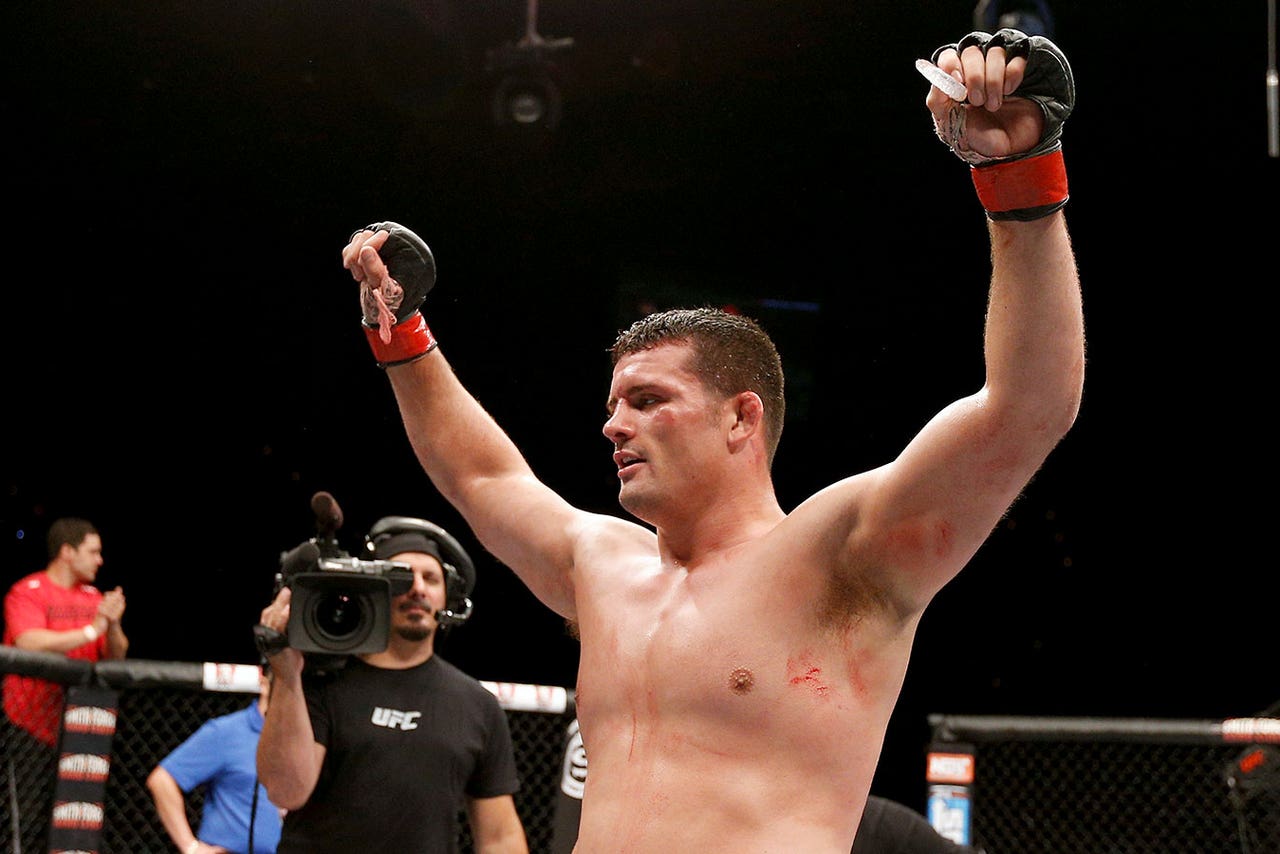 Pat Walsh (5-1) says he crossed off a personal "bucket list" item off his life list last July when he fought and won in the UFC. Now, the TUF 19 veteran wants to make another dream come true by doing it again, this time in his hometown of Boston.
The UFC returns to Boston Sunday, Jan. 18 with an event headlined by Conor McGregor and Dennis Siver, and the Massachusetts native, high school wrestling coach and gym owner Walsh is campaigning to get on the card. "It would be a dream come true," he tells FoxSports.
"I already hit that life goal of fighting and winning in the UFC. I crossed that off my bucket list. Now, there's the possible opportunity to fight in Boston. I'm supposed to fight right now, the UFC is coming to town, it's perfect timing for me.  I'm sure I'm going to have a long career in the UFC, but you never know how many chances like this will come around."
The long-time heavyweight and light heavyweight says that the UFC convinced him to drop down to middleweight after his decision win over Dan Spohn (8-4) July 6 at the TUF 19 Finale. However, Walsh says he wasn't ready to make that weight drop in time for a November middleweight bout the UFC offered.
Next, he was offered a fight against an unnamed 12-1 fighter on the Jan. 24 card in Sweden, but the UFC soon informed Walsh that the athletic commission didn't approve the bout because he didn't have as much experience as the proposed opponent. Now, "The Beast of the East," says he's hard at work in the gym, steadily dropping weight and hoping to be able to replace anyone that gets injured and has to drop off of the Boston card.
"It's driving me nuts, as the [Boston] event gets closer and I'm not on it," he admits.
"They told me the card filled up real fast, but I know people get injured all the time, unfortunately, so I'm going to be ready. The goal is to get to 210 pounds, and then I can cut twenty-five pounds in water weight in one day, no problem. I've done it before, lots of times, as a wrestler. If it were same-day weigh-ins, I'd still do it. I've got to be on this card."
Walsh says that he is currently walking around in the 220-pound range, and though he's working down to 210 pounds in order to be ready to fight at middleweight, he'd still accept a last-minute fight at light heavyweight if that were what became available for the Jan. Boston UFC Fight Night card.
"Absolutely," he says.
"Weight doesn't really matter to me. It's more about the opponent, the match up. I wrestled heavyweight for years. Those guys are just slower. I'd be just as strong as everyone at light heavyweight, still, just a little leaner (laughs)."
Walsh is willing to go to such extreme lengths to fight on the next UFC Boston card, in part because his roots in the region run so deep. He became a wrestling state champion at Stoughton High School as a kid, and he's now the team's wrestling coach as an adult.
The fighter also recently opened up his own gym in the area, Victory Combat Academy, and wants to do his new school proud with a hometown bout in the sport's major league. There is, however, a practical side to the fighter wanting to get back in action again, soon, as well.
Walsh hasn't fought since his successful UFC debut this past summer, and the well is running dry for the twenty five year-old. After turning down the November fight because he needed more time to drop weight to his new class, and after missing out on the Sweden card matchup, the new business-owner has bills to pay.
"I'm dead broke right now (laughs)," he says.
"Opening the new gym put a damper on my wallet, and fighting is what I do for a living. So, I want to get another fight as soon as possible. I could really use it. I'm hoping local fans get behind this #WeWantWalsh campaign on Twitter, and that the UFC considers me if a spot opens up."
---
---