Ninja Stuff: Nate & Nick Diaz do battle in their mom's living room with sais
Published
Mar. 14, 2016 6:37 p.m. ET

Last week we shared a video of what is labeled as Nate Diaz's first ever MMA fight. Even as a frosted-tipped teenager, the younger Diaz brother showed, then, what has made him the UFC's New King, now -- toughness, technique and a love for the fight.
This week, watch Diaz take that love for fighting and martial arts to another level with his older brother, Nick Diaz. In the above video, the two brothers lock up -- with Sais -- the ancient ninja weapon favored by the Red Teenage Ninja Turtle, Raphael.
This video isn't new, but it is a classic, and if you haven't yet ever watched it, do yourself a favor and do so, now. The Brothers Diaz square up with one another in what appears to be their mother's home, each holding two large Sais.
A friend gets the video recorder ready, nearby. There is a question of whether this is "high quality" videotaping going on. 
The brothers are assured that it is, and that this duel will be properly recorded for posterity for generations to come. Listen close, as the term "Ninja sh-t" that has risen to fame in the past few months thanks to Nate, appears in public perhaps for the first time.
They get ready, set and go!
Nick drops his weapon, accidentally, and Nate pounces on him, without hesitation, connecting with a light stab. The living room crowd goes crazy. 
Nick hangs his head. Now, it's time to get even.
Up to this point, it is not clear whether the Sais the Brothers Diaz are holding are real, or softer toy versions. Soon, the hard clanging of metal hitting metal answers that question.
"You better fu-king not cut my hand up," Nick warns Nate.
It is a strange concern to have after one has come up with the idea to fight with freaking Sais and already begun to act on that idea. More than likely, the warning was a tactic to make Nate more passive.
If it was, it didn't work. Nate continues to go after Nick aggressively as a woman walks past them with the type of nonchalance of someone who has seen Nick and Nate do crazy things like this for years.
Moments later, we realize the battle-weary woman is Nate and Nick's mother. Nate scores his second win over Nick, but then the older brother gets on the scoreboard.
"Nathan!" their mother explaims, a bit worried.
Nate drops dramatically, laughing, after Nick scored on him to the body. "I love you, mom!" he shouts, as if he were dying from battle wounds.
"Stop it!" she tells her boys.
I won't spoil the rest of the Sai tournament for you, but I will tell you that it goes on for 11 minutes. Really.
Such is the love of competition and Ninja Shiz that flows through the hearts of Nate and Nick Diaz.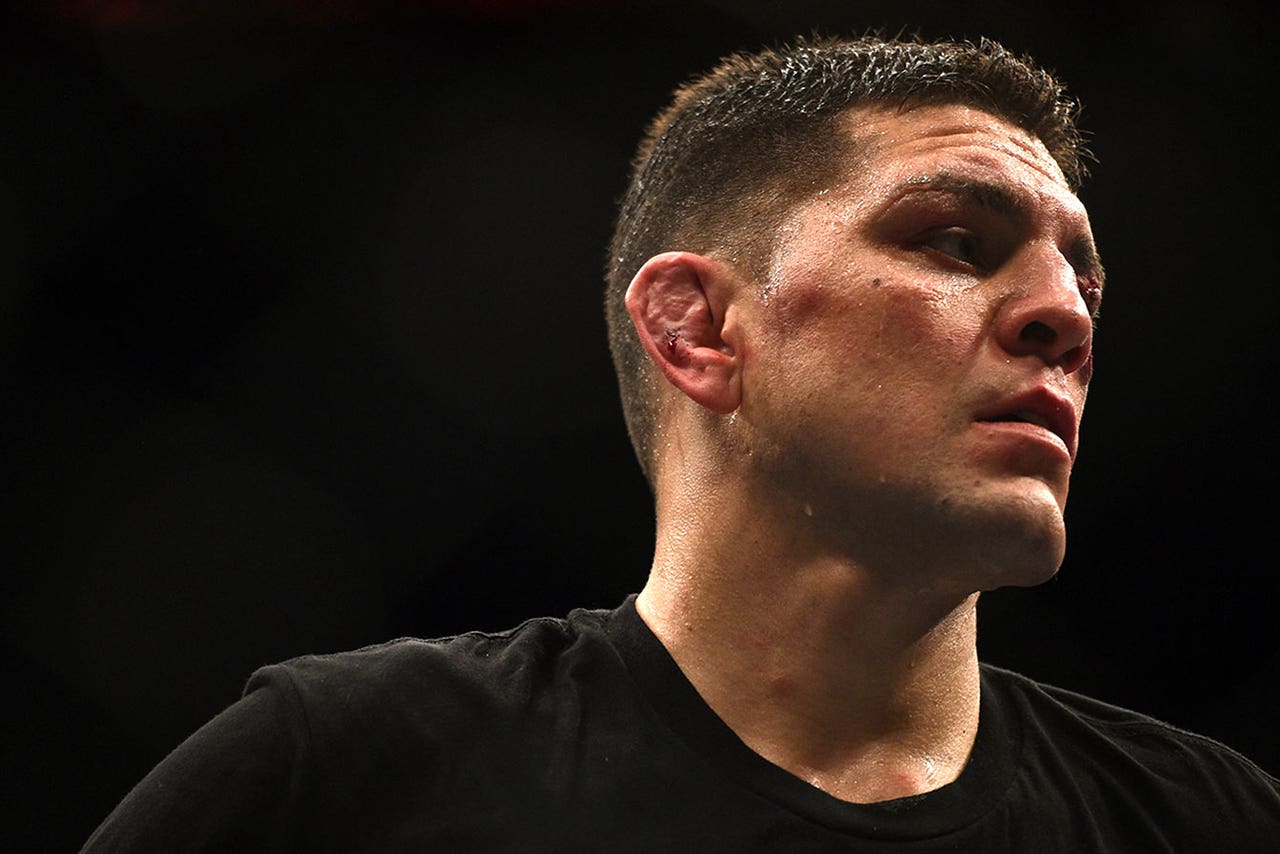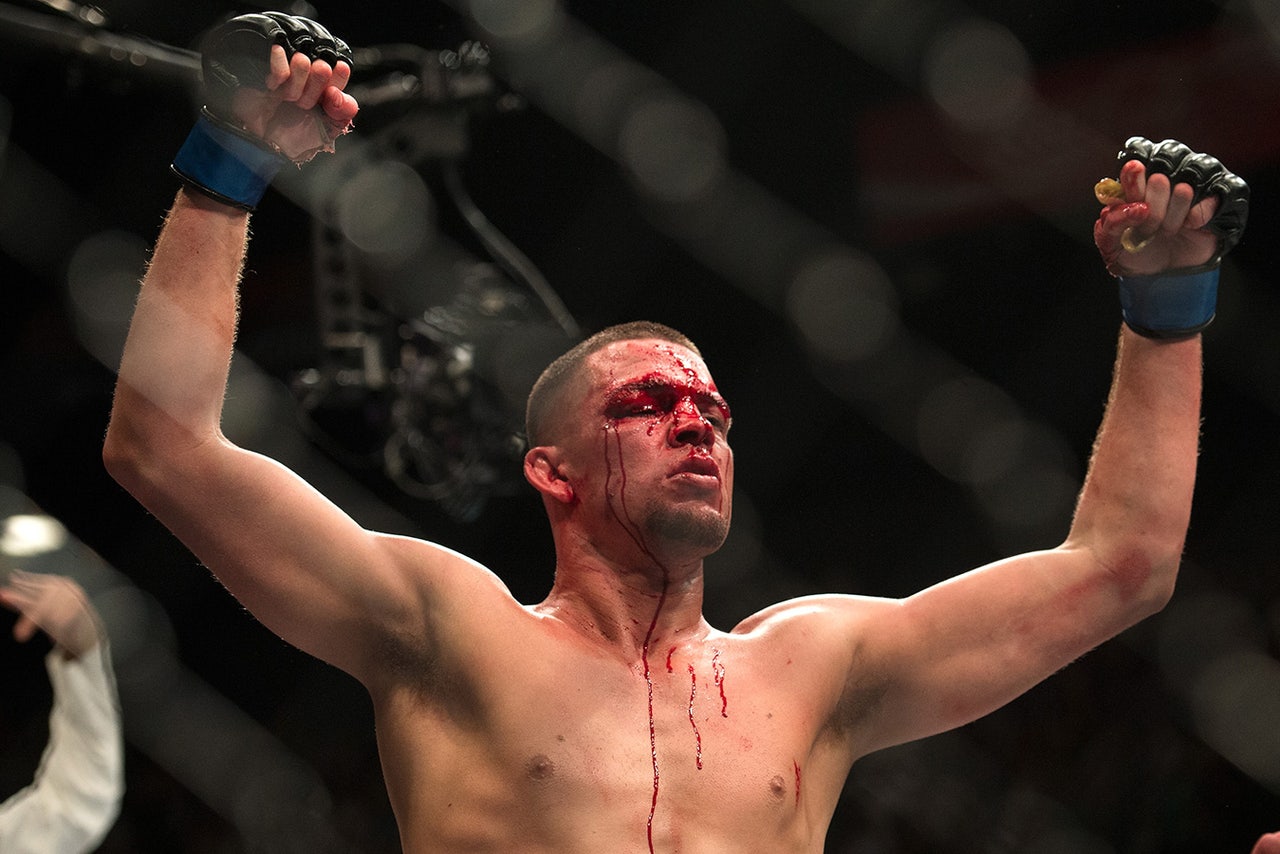 ---
---