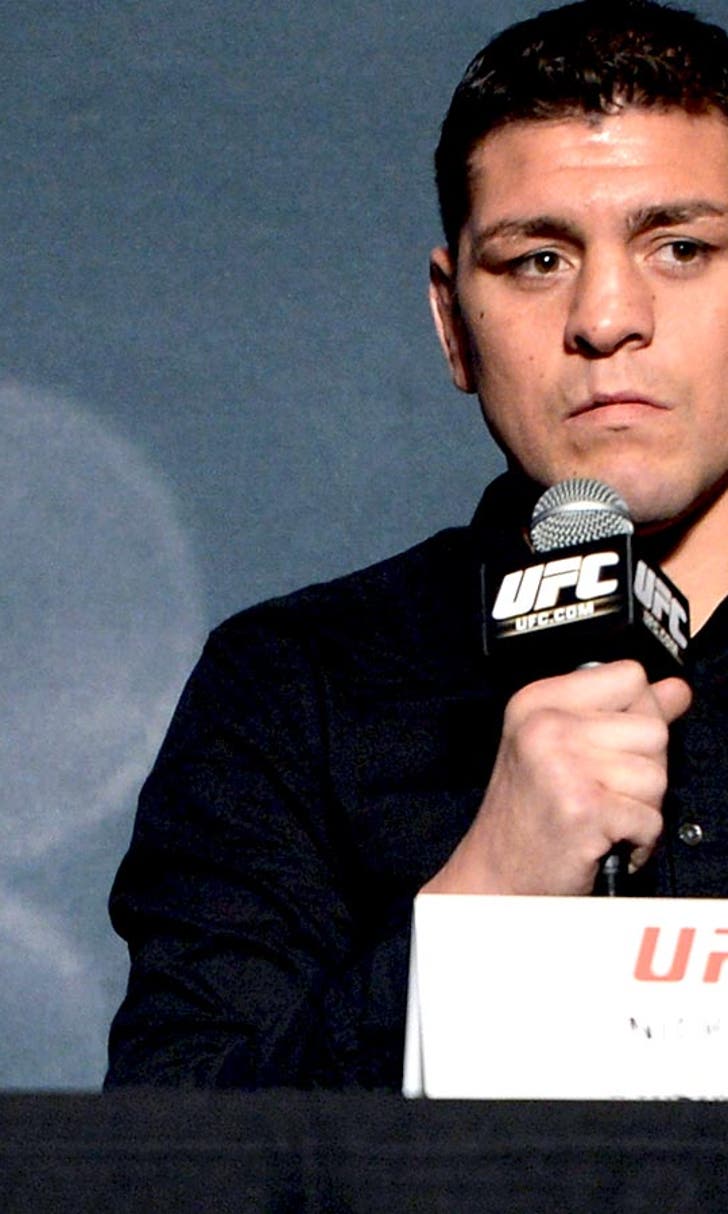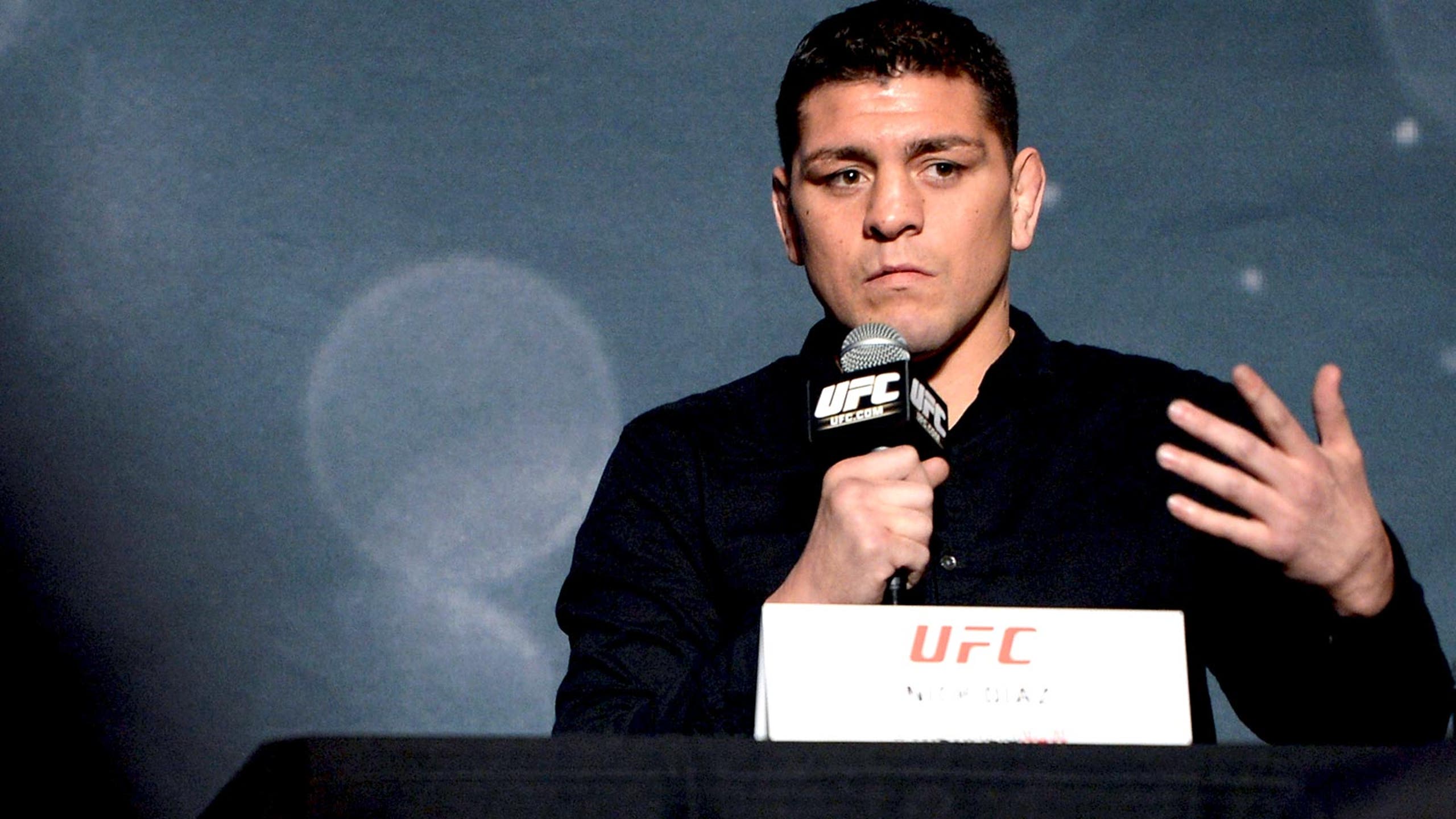 Nick Diaz wants GSP rematch, but not in Canada 'where you can just be on steroids'
BY foxsports • November 18, 2014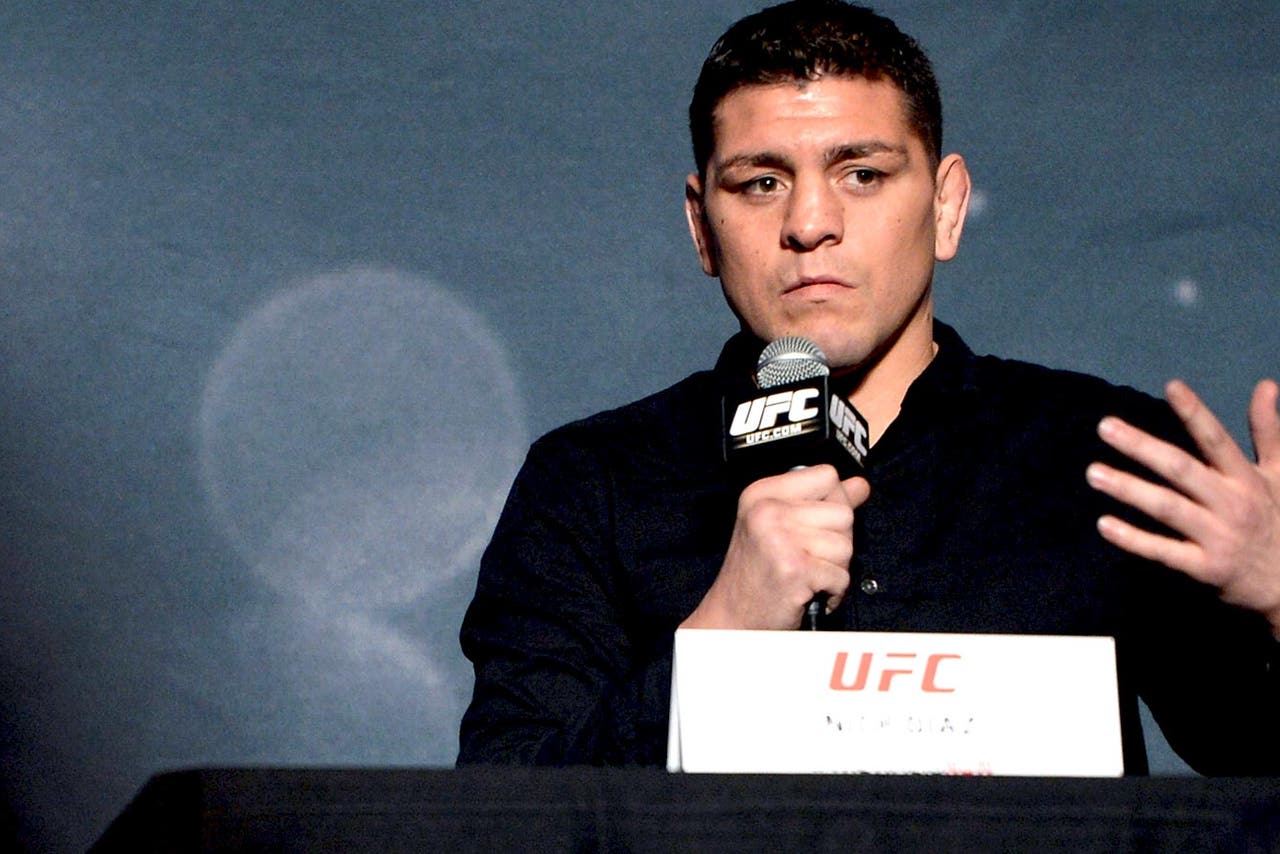 LAS VEGAS -- Ronda Rousey and Anderson Silva were in attendance. So was Jon Jones. Conor McGregor got to say his piece, too.
But in a room full of the UFC's brightest stars, it was Nick Diaz who stole the show.
Diaz, the outspoken and honest former welterweight No. 1 contender, went on several stream-of-consciousness outbursts Monday about nemesis Georges St-Pierre, starting on stage during the UFC's Time Is Now event and finishing up in a back room at the lush Smith Center.
Stockton's favorite son took umbrage with comments made by St-Pierre that Diaz should not have taken the fight with Anderson Silva in Silva's 185-pound weight class.
"He's scared to do the fight and he's scared to do the fight at 185 pounds and he thinks that we have so much in common that maybe I don't want to do the fight at 185," said Diaz, who takes on Silva at UFC 183 on Jan. 31 in Las Vegas. "How the f*** does he know?"
On Chael Sonnen's podcast last month, St-Pierre said he thought Diaz was ill advised to take the fight with Silva at middleweight, the division Silva ruled over as champion for seven years.
"I believe Diaz made a mistake by accepting that fight at 185; I think he should have made a catchweight," St-Pierre said. "I would maybe favor Diaz if that fight was a catchweight."
Diaz has a theory as to why GSP decided to chime in with his opinion: St-Pierre hesitated on taking the Silva bout himself.
"He's mad that he didn't take the fight, because he was scared to take the fight, because he knows he can't put on that type of weight, to go out there and fight the way he fights and hold a guy down and make it a boring fight," Diaz said. "We know that he's not gonna stand up with him. We know that he's not gonna go out there and take punches from Anderson Silva or do any striking. So he's gonna have to go out there really big and really heavy and take him down. He's just too small for that."
Diaz dropped the biggest bomb when he all but accused St-Pierre of performance-enhancing drug usage, which is something Diaz has alleged before. Diaz said he would be willing to have a rematch with the former UFC welterweight champion, under different circumstances than the last time. St-Pierre beat Diaz by unanimous decision on March 16, 2013 in Montreal.
"If I do well and he comes back in the sport, yeah why not?" Diaz said. "I see myself having a better run, too. Maybe just not being in Canada where you can just be on steroids. Because they didn't drug test me before that fight. I probably would have tested positive."
Diaz, 31, was likely not talking about failing for PEDs. Most likely marijuana, something he has tested positive for multiple times previously. Ironically, St-Pierre has stated that one of the reasons he is on sabbatical from the UFC is because he believes drug-testing in MMA is not up to par.
So maybe Diaz and St-Pierre are on the same page. Sort of. One thing is clear, though: St-Pierre has gotten under Diaz's skin. Just when you thought the feud between the two was over, here we go again. And it was GSP casting the first salvo this time, too.
"You made a mistake in opening your mouth, because you don't know what you're talking about," Diaz said. "So that's how I feel about that."
---
---