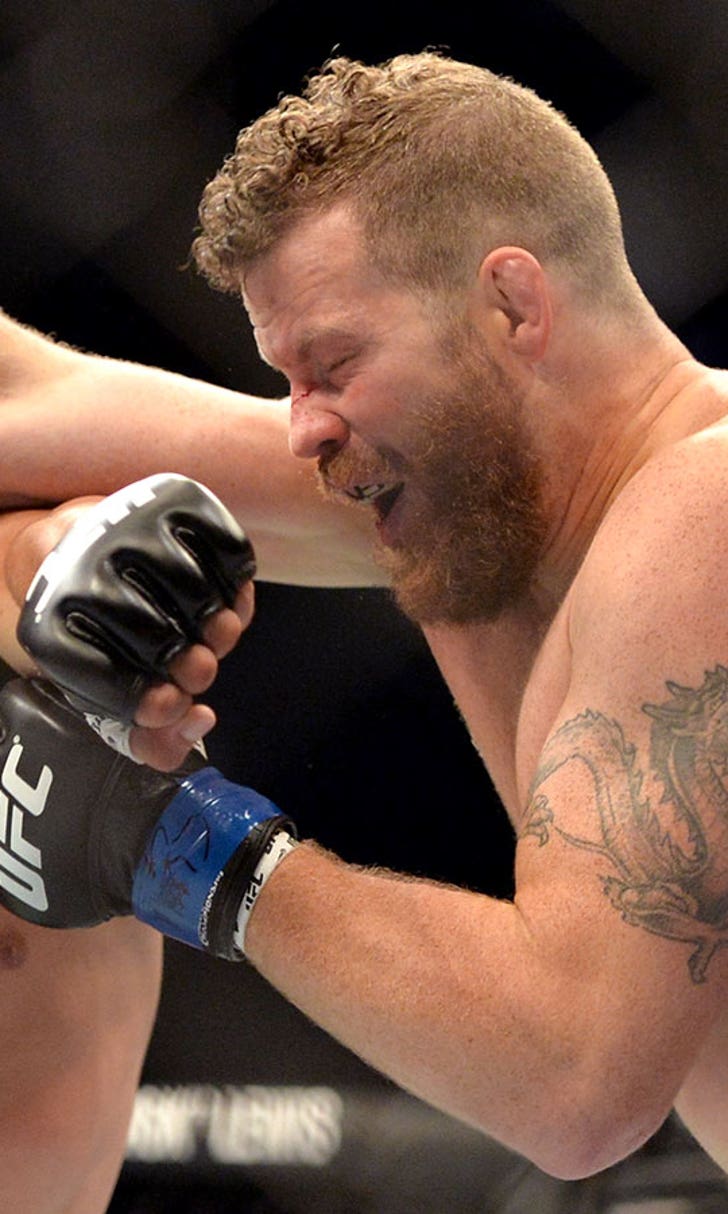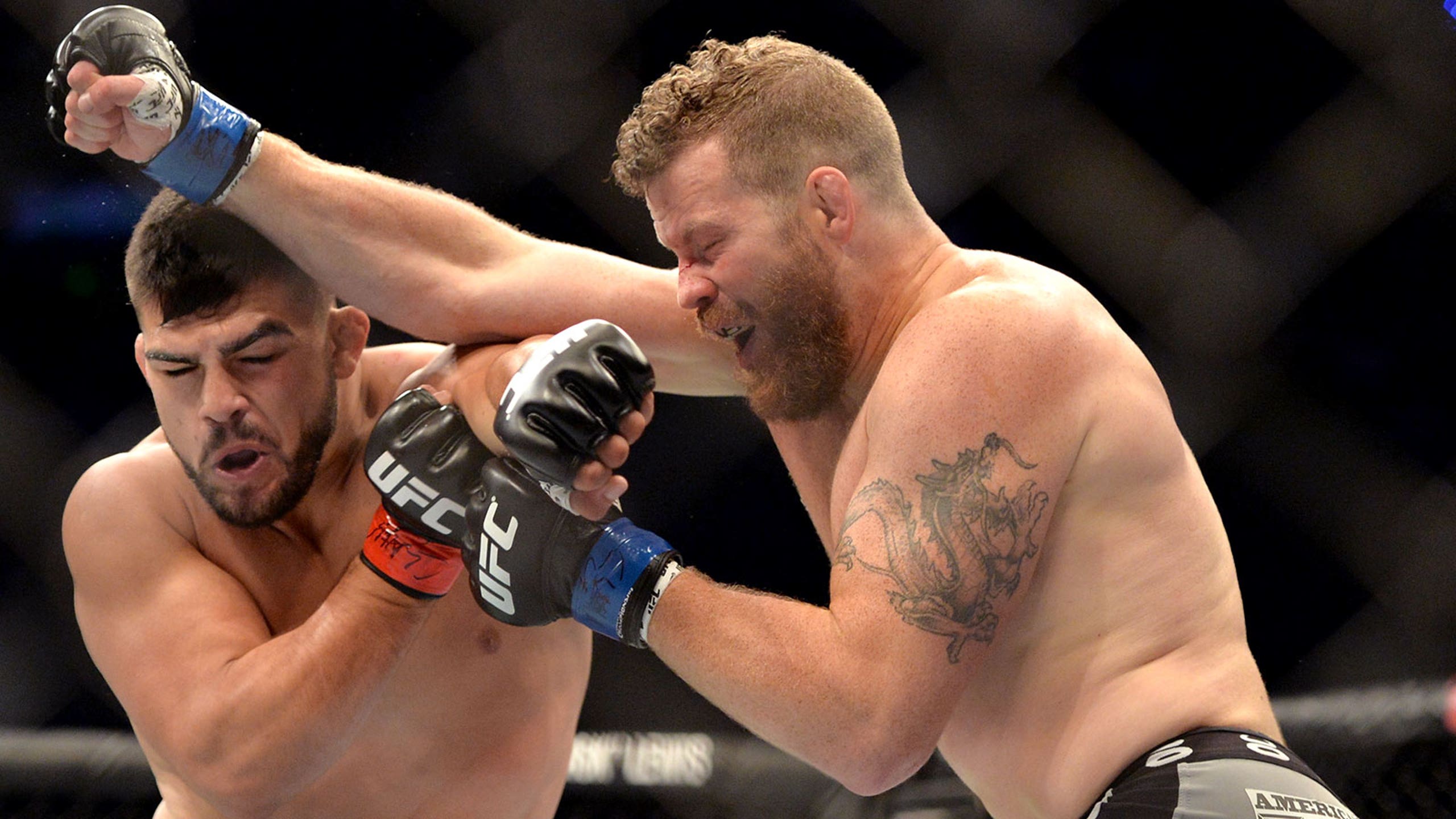 Nate Marquardt: 'God has a plan for me and it's in the UFC'
BY Damon Martin • June 16, 2015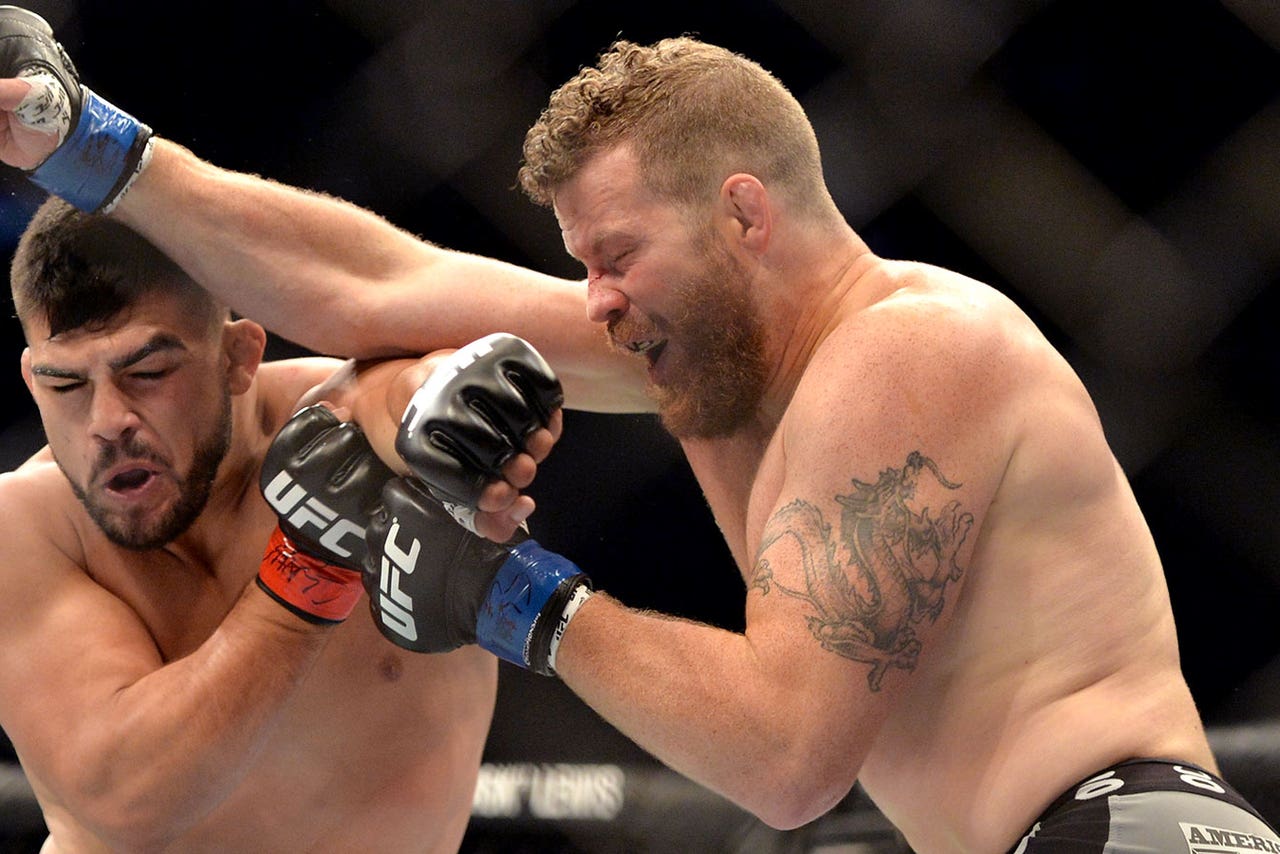 Former title contender Nate Marquardt suffered his second straight loss last Saturday night when he was unable to continue after the second round of his fight against Kelvin Gastelum at UFC 188.
The loss dropped Marquardt to 1-5 in his last six fights and 1-4 since returning to the UFC in 2013.
The latest defeat was a particularly hard pill to swallow as Marquardt was not only outmatched by his opponent, but his body locked up and ended up serving as a glorified punching bag until his coach Trevor Wittman put a stop to the contest after his fighter returned to the corner at the end of the second round.
Following the fight, many wondered if Marquardt should even keep going after back-to-back losses -- the latest of which saw him barely able to stand up after the fight was stopped.
Marquardt took to his personal website this week where he said that his body backfired on him in the days leading up to the fight and the high altitude in Mexico City officially did him in once the fight with Gastelum started.
"The day of the fight, I was dealing with some issues. I got some sickness and was dehydrated and cramping in my muscles. Before the fight I threw up and had abdominal cramping. Also I had an issue with my blood pressure probably due to the altitude," Marquardt explained.
"The research I did for the altitude was inconclusive and I thought that coming from Denver, I would adjust in the 4 days. I'm not sure what hit me worse, the sickness or the altitude but once the fight was 2 minutes in the first round, I knew something was wrong. My legs were stiffening and not working correctly. There was one knee to my body that wasn't that hard and it cramped up my whole insides."
Between the second and third rounds, Marquardt lumbered to his corner where he slouched over on his stool as his coach looked down at the fighter. Marquardt couldn't even look up when he said 'I've got nothing left' and that was enough for Wittman to stop the fight before things could get any worse.
Marquardt says his coach actually wanted to stop the fight during the second round although the veteran middleweight was going to try to go out for the final five minutes until Wittman saw enough and threw in the towel.
Looking back now, Marquardt is happy that Wittman stopped the fight when he did because there wasn't much chance he was going to do anything but take more damage in the third round.
"My corner tried to stop the fight in the second round. After the second round, Trevor said he was going to stop the fight and I said "No!" Then I decided in my head that I would sit there until the round started and give one last attempt to knock him out. I knew I had nothing in the tank though," Marquardt wrote. "Then I looked up and saw the fight was stopped. Now I can say that Trevor did the right thing and protected me because I couldn't move."
Wittman was applauded for stopping the fight when he did while not allowing Marquardt to endure any more punishment after two very rough rounds for the 36-year old veteran.
The loss certainly stings, but Marquardt says it won't deter him from returning to the UFC so long as they'll have him.  Marquardt believes it's part of God's plan for him to fight in the UFC and that's where he's going to stay for the time being.
"I'm not trying to make an excuse for losing. I don't really feel that I need an excuse because I did my best with what I had and fought hard when I could. I just want my friends to know why I fought like that and that I'm OK. Congrats to Kelvin. He's a great fighter and I hope to train with him someday," Marquardt said.
"I trust that God has a plan for me and it's in the UFC for sure from what he's shown me."
---
---