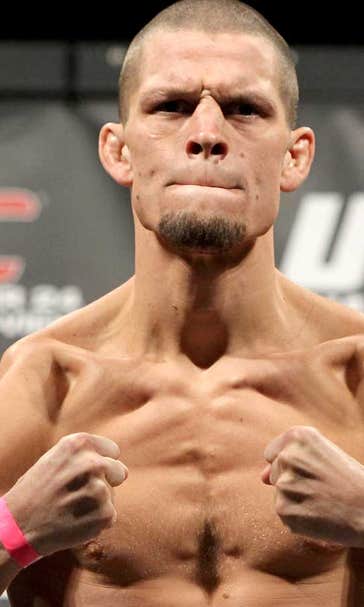 Nate Diaz: Friendship more important than UFC gold
BY Elias Cepeda • November 19, 2014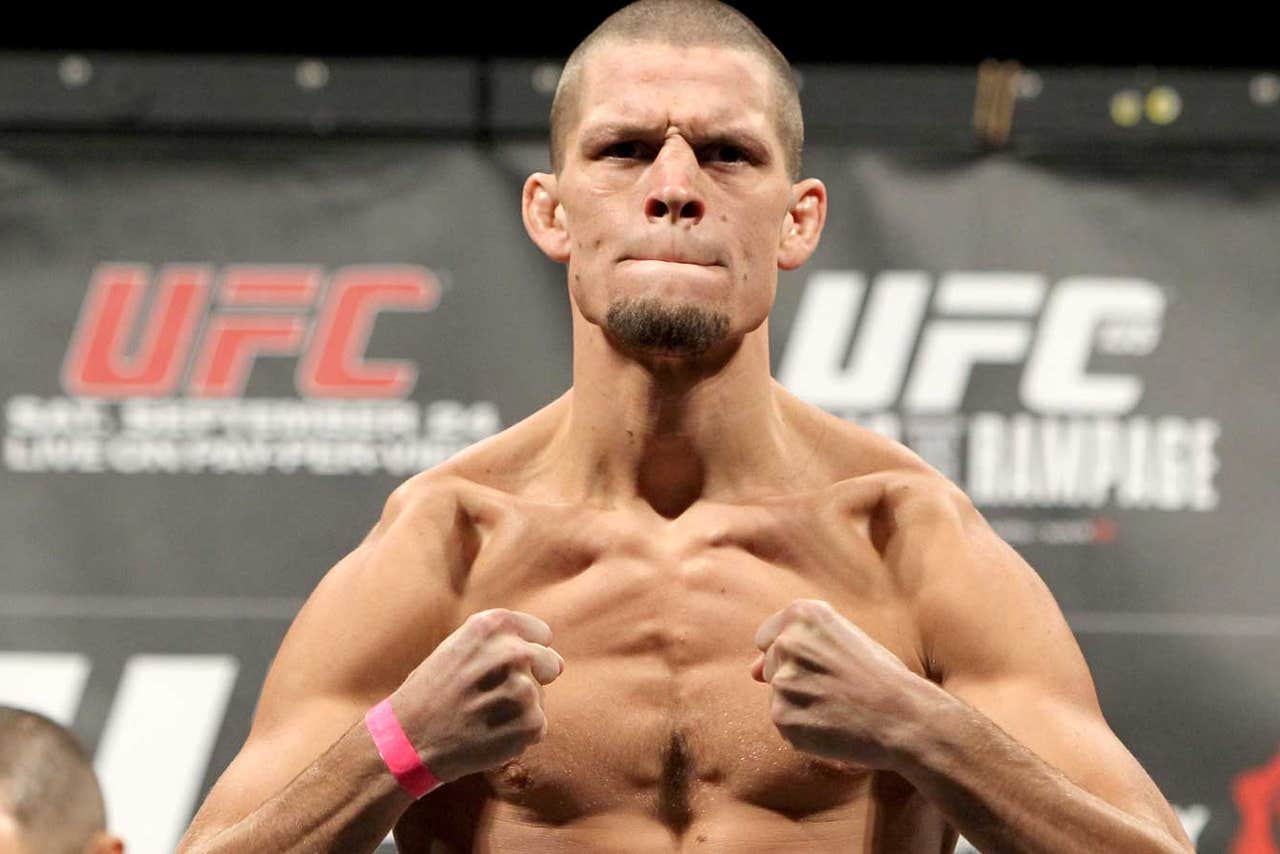 UFC lightweight Nate Diaz (17-9) is hardly ever shy in expressing displeasure or frustration at circumstances he finds himself in. He's said the UFC doesn't pay him enough, has publicly asked for the UFC to release him, and routinely suggests that others benefit from better treatment and opportunities than he himself receives.
One thing the former title challenger will not complain about, however, is being stuck in second place to his friend and teammate Gilbert Melendez (22-3), should "El Nino" walk away with the UFC 155 pound title after his fight against champ Anthony Pettis on Dec. 6 in Las Vegas at UFC 181. "I'm completely content with Gilbert being number one, and me being number two," he said recently during an interview on retired UFC star Chael Sonnen's You're Welcome podcast.
"I'm good with that, because that's my partner. When Gil gets the belt, when Gil wins this fight and gets that belt, I won. That's a win for me. That's my brother. That's pretty much my goal here."
Many fighters tepidly toe the line of teammate loyalty when it comes to big UFC fights, saying they'd rather not fight a training partner, but that if it's a big enough fight they would consider it. Diaz, who makes his UFC return Dec. 13, says such thinking is more than disloyal, it's downright stupid.
"I hear people, 'Oh, I'll fight him if we get paid a million dollars.' My partners are my partners and it's not even a consideration. Other people just give hints and 'ifs,' so it makes everyone curious," he explained.
"People are dumb. They don't know how to answer the damn question...If someone's even considering talking about fighting you, then what the [expletive] are you friends for? I don't think people even know what friendship is in this sport."
The Diaz brothers may talk a lot of trash, but when it comes to putting friendship and love over money and personal glory, it seems that Nate is much more than talk. Would you sacrifice the training, coaching, sparring and friendships that made you a success and fight a teammate for a shot at a UFC world championship?
Let us know in the comments section!
---
---