Ultimate Fighting Championship
Ultimate Fighting Championship
Miller good to go for bout with Guillard
Published
Jan. 19, 2012 12:00 a.m. ET

Jim Miller declared himself fit for Friday's UFC on FX 1 main event against Melvin Guillard, not that he'd likely say otherwise.
And even before his last bout, Miller couldn't even tell you what was wrong anyway.
"I was a little tired during training, but shrugged it off," Miller told FOXSports.com after weigh-ins Thursday at Bridgestone Arena. "I thought it was just part of training for the fight and having a 1-year-old with another on the way. I kind of just dealt with it."
Not long after his first loss to Benson Henderson via a decision in August, Miller was diagnosed with a kidney infection. Even now, he doesn't use it as a crutch to explain a loss that snapped his seven-match win streak and likely cost him a shot at a lightweight title fight.
"I take the responsibility," Miller said. "I still feel I had an opportunity to win the fight. I just made mistakes."
Miller (20-3) has gained the seven pounds he lost as he recovered from the kidney infection, which required two weeks' worth of antibiotics. He weighed in at 155 pounds, while Guillard, who needed to go behind a towel and remove his underwear to make weight, came in right at the 156-pound lightweight limit.
Miller said it took him a month until he felt like himself.
"Those are things we deal with," Miller said. "There are professional athletes who deal with this stuff all the time. It happens."
Miller, a former wrestler who has trained for years in Jiu-Jitsu, goes up against a mostly stand-up fighter in Guillard.
Guillard (46-10-3, 1 NC) also is coming off a loss (Joe Lauzon in October by submission) that ended a five-match win streak, the longest in his UFC career.
"He's an amazing fighter," Guillard said of Miller. "I have my abilities, and he has his. I think it's going to come down to who makes that first mistake."
Miller said he "expects to win this one on the ground."
Both get a chance to rebound on the debut UFC on FX event, which had been known as Fight Night.
"It instills the confidence in me knowing the UFC thinks I'm a bigger draw," Miller said. "They have enough respect for me to put me into the main event."
---
---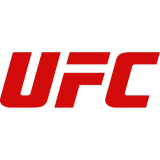 Get more from Ultimate Fighting Championship
Follow your favorites to get information about games, news and more
---