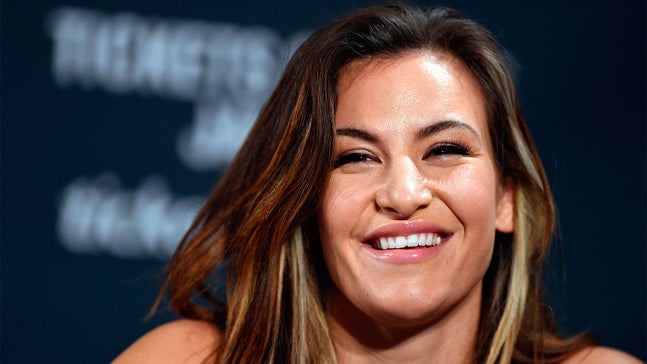 Miesha Tate willing to fight Cris 'Cyborg' Justino in the UFC
Published
Mar. 19, 2016 1:20 a.m. ET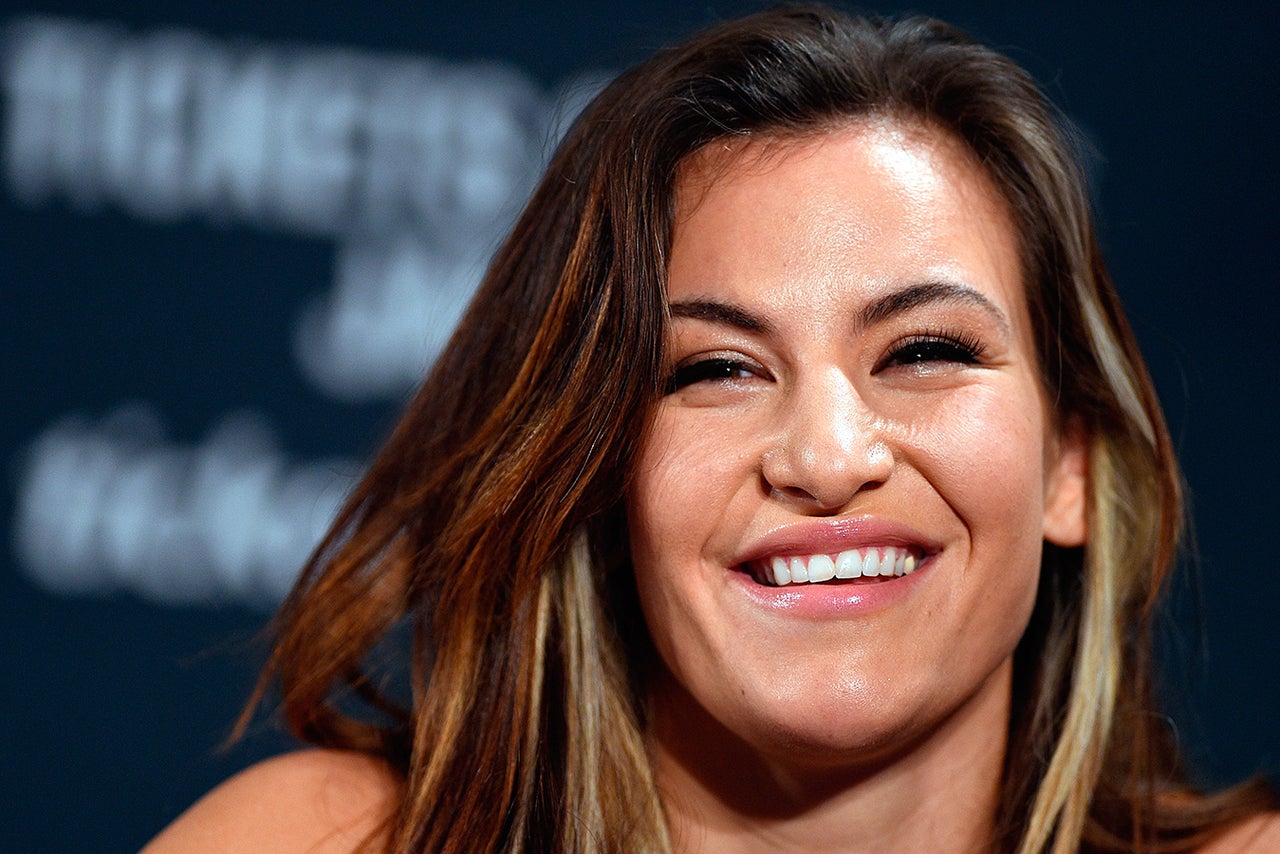 Miesha Tate wants to be a fighting champion, and she's even willing to take on challenges Ronda Rousey has turned down in the past.
Tate spoke during a fan Q&A in Australia on Friday when the question was raised about a potential showdown with Invicta FC featherweight champion Cris "Cyborg" Justino.
Even before she was the UFC women's bantamweight champion, Tate said she'd be open to the idea of facing Cyborg and having the title newly around her waist hasn't changed her mind on the matter.
"I've been hearing rumors or something that supposedly she's coming to the UFC, but I've been hearing it for such a long time, I just don't really know. I don't have that confirmed. But I am open to that fight," Tate said.
"Maybe doing it at a catchweight at 140. I have nothing but respect for Cyborg. She freaking eats girls for breakfast, so she's amazing."
Before Tate was champion, Cyborg had long been rumored as a potential opponent for Rousey, but the fight never came together.
The sticking point was always about weight, as Rousey has often accused Cyborg of performance-enhancing drug use and demanded that the Brazilian get down to the 135-pound limit for a fight.
Cyborg has made attempts to shed the weight necessary to get down to a lower division, but she's a massive fighter who often times walks around 20 to 30 pounds above her current fight weight of 145 pounds.
Where Rousey wasn't willing to budge an inch, Tate is more than happy to concede the size and power advantage to Cyborg, along with a smaller concession regarding the weight class if the UFC ever actually wanted to make the fight happen.
"It's like, what do I have to lose in that fight?" Tate said. "I go out there and give it everything I have and if I'm able to take out Goliath, then I am (good). I would love to step in there with someone of her caliber."
Cyborg has actually been rumored as a possible candidate for a fight at UFC 198 in Brazil, with the upcoming card taking place at a 40,000-seat soccer stadium in Curitiba.
Whether her UFC debut would happen at 145 pounds or another weight division is unknown, but Cyborg has campaigned for the shot in hopes of not only fighting inside the Octagon but also competing in her home country for the first time in many years.
As far as a potential showdown with Tate goes, it's not likely the UFC will put their champion in a catchweight fight any time soon, but it appears the new queen at 135 pounds is willing to accept the challenge if it's ever offered. 
---
---