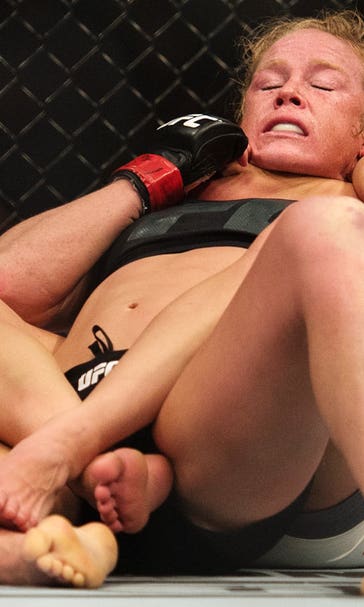 Miesha Tate reveals the beef she has with Holly Holm's manager
May 9, 2016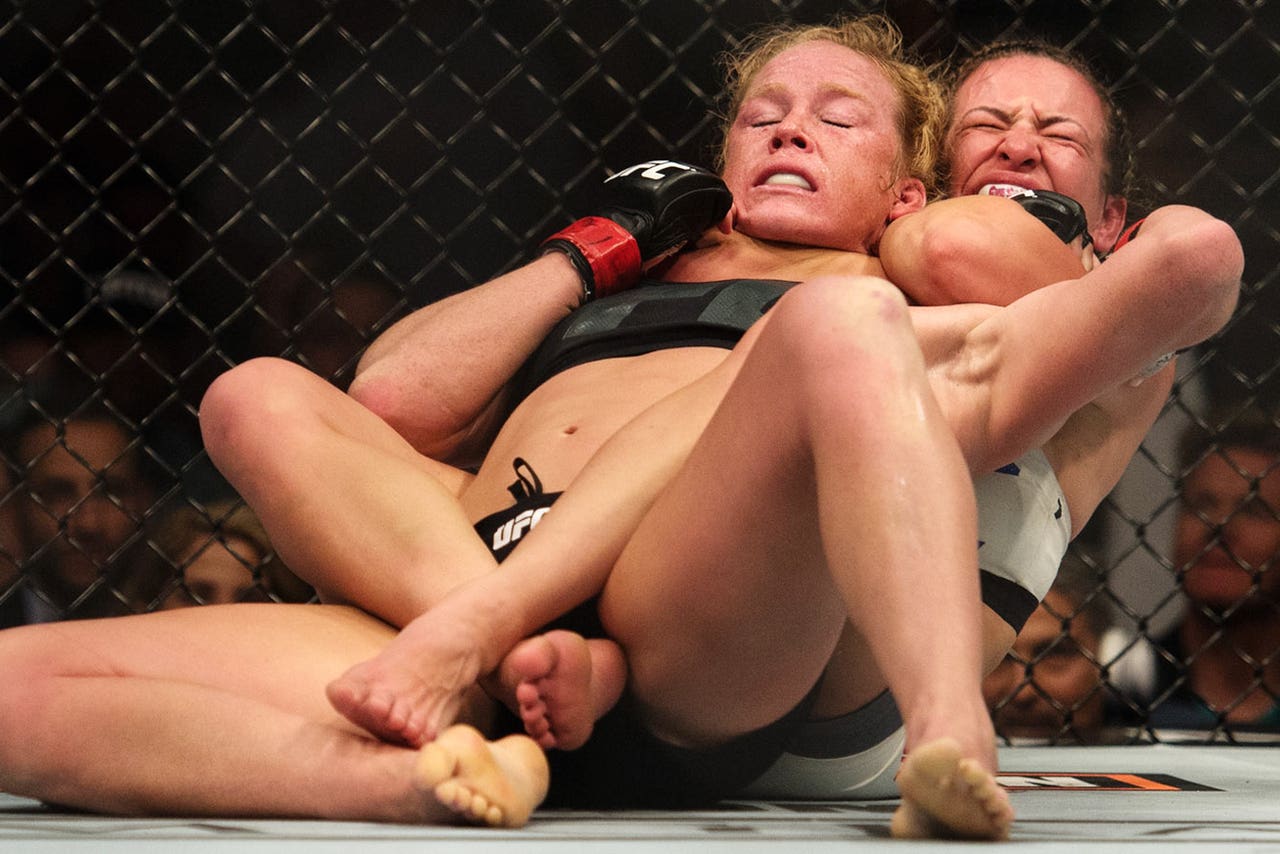 Miesha Tate has nothing but good things to say about Holly Holm after their fight at UFC 196, but she can't say the same for the former champion's manager.
Tate revealed in a recent sit down with Joe Rogan that while she respects Holm as a fighter and as a person, she's not the biggest fan of her manager Lenny Fresquez after a story that was relayed to her by UFC president Dana White.
According to Tate, when UFC officials first started to talk to Holm about her first title defense after knocking out Ronda Rousey last November, they only had one idea in mind -- a rematch with the former champion.
"She's so nice. She's such a sweetheart. I'm not a fan of her manager, though," Tate said about Holm and her representatives. "I don't even know if I've ever met him in person, I probably haven't. Maybe I have. If I did, it wasn't memorable.
"Anyways, Dana (White) told me this -- Dana went down to Albuquerque before this fight ever came together, of her and I, and he said 'look, you guys need to wait for Ronda (Rousey)'. 'Trust me, that's the big money fight, that's the fight you want to wait for."
Tate says it was then Holm's manager who suggested the fight, which only further frustrated White in his efforts to put together the rematch with Rousey later in 2016.
What shocked Tate the most was how Holm's manager seemed to almost disregard her chances to beat the former boxing champion like she was just a bump in the road on the way back to another fight with Rousey.
"He told me this to my face," Tate said about her conversation with White. "He went down there to tell them 'don't fight Miesha Tate'. The UFC did not want that fight to happen. They wanted the rematch to be the first fight. Holly's manager told him 'we want Miesha Tate' and Dana said he threw up his hands and was like 'are you (expletive) kidding me?'.
"He's like 'she's been the baddest (woman) other than Ronda for years now, and you want to take her lightly? You think you're just going to walk through her?' and he's like 'yeah we got this'. Like she's going to be a tune up fight."
Needless to say, Tate used that as motivation as she prepared for the fight and things turned out well after she finished Holm in the fifth round with a rear naked choke.
"I don't even know his name, I don't know, he's an idiot," Tate said. "But he told Dana that they thought that I was going to be a tune up fight."
As far as Holm goes, Tate actually ran into her last opponent during UFC 197 fight week while they were both in Las Vegas for the card featuring Jon Jones versus Ovince Saint Preux.
Tate says she had a brief conversation with Holm and the two were very cordial with each other. The only problem Holm had was not getting her rematch with Tate right away, but the new bantamweight champion assured her that they will meet again.
"I just went up and was like  'how are you?' and she gave me a hug and said 'I'm just really bummed I didn't get that rematch'," Tate said. "I was like 'I know, don't worry we'll see each other in the future."
For now, Tate is focused on her next fight and first title defense against Amanda Nunes in one of the featured bouts at UFC 200 on July 9 at the new T-Mobile Arena in Las Vegas. 
---
---