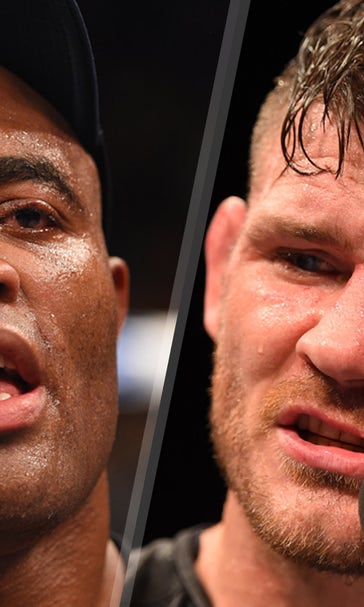 Michael Bisping calls Anderson Silva a 'cheat' and a 'fraud' after heated staredown
BY foxsports • February 26, 2016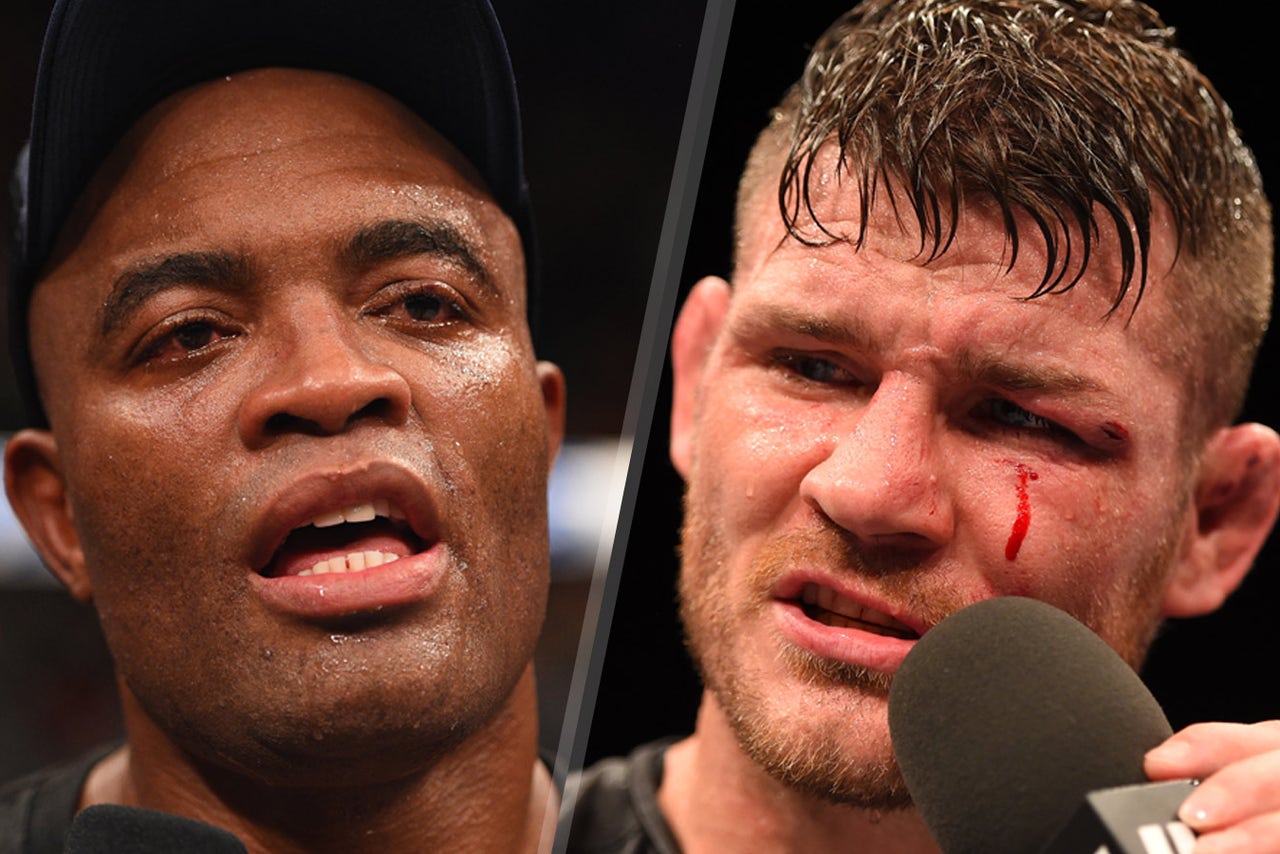 As expected, Anderson Silva and Michael Bisping had a spirited weigh-in on Friday in London with the fighters coming nose-to-nose before security separated the two fighters ahead of their main event matchup on Saturday.
Bisping hit the scale first in front of his home crowd in England and hit the mark at 185 pounds. Silva followed and came in at 186 before taking a step toward Bisping with UFC president Dana White ready to step in between them if anything happened.
Throughout the week, Silva has refused to shake Bisping's hand, but he extended one of his own at the weigh-ins. This time it was Bisping who scoffed at the gesture before shouting at Silva as White and other UFC officials attempted to get between the two middleweights.
The fight is now official for Saturday, but that didn't stop Bisping from taking one final shot at Silva after he tested positive for a cocktail of illegal substances following his last fight at UFC 183.
"This man is a cheat," Bisping said while pointing his finger at Silva. "This man is a fraud and I will make you pay for your mistakes tomorrow night my friend. All the needles in your ass, all the steroids, will not help you. You p---y!"
The England crowd roared as Bisping made his accusations towards Silva one final time before they square off in the Octagon.
On the flip side, Silva didn't really have much to say about Bisping although he did reiterate that this matchup is his chance to get back into title fight conversation.
Silva has said numerous times leading up to this fight that he's interested in making one more run at the belt and Bisping is the stepping stone to help him get there.
"I think so," Silva answered when asked if he's ready for another title shot. "I go work hard for this one. This is fight on Saturday is good for me, good for Bisping and let's go. This is the show."
Silva and Bisping face off in the main event of the UFC's return to London airing live on UFC Fight Pass this Saturday starting at 4 p.m. ET. 
---
---