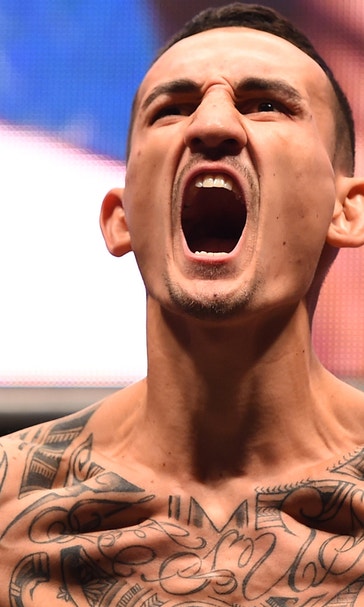 Max Holloway responds to Jose Aldo in explosive, expletive-filled tirade
November 15, 2016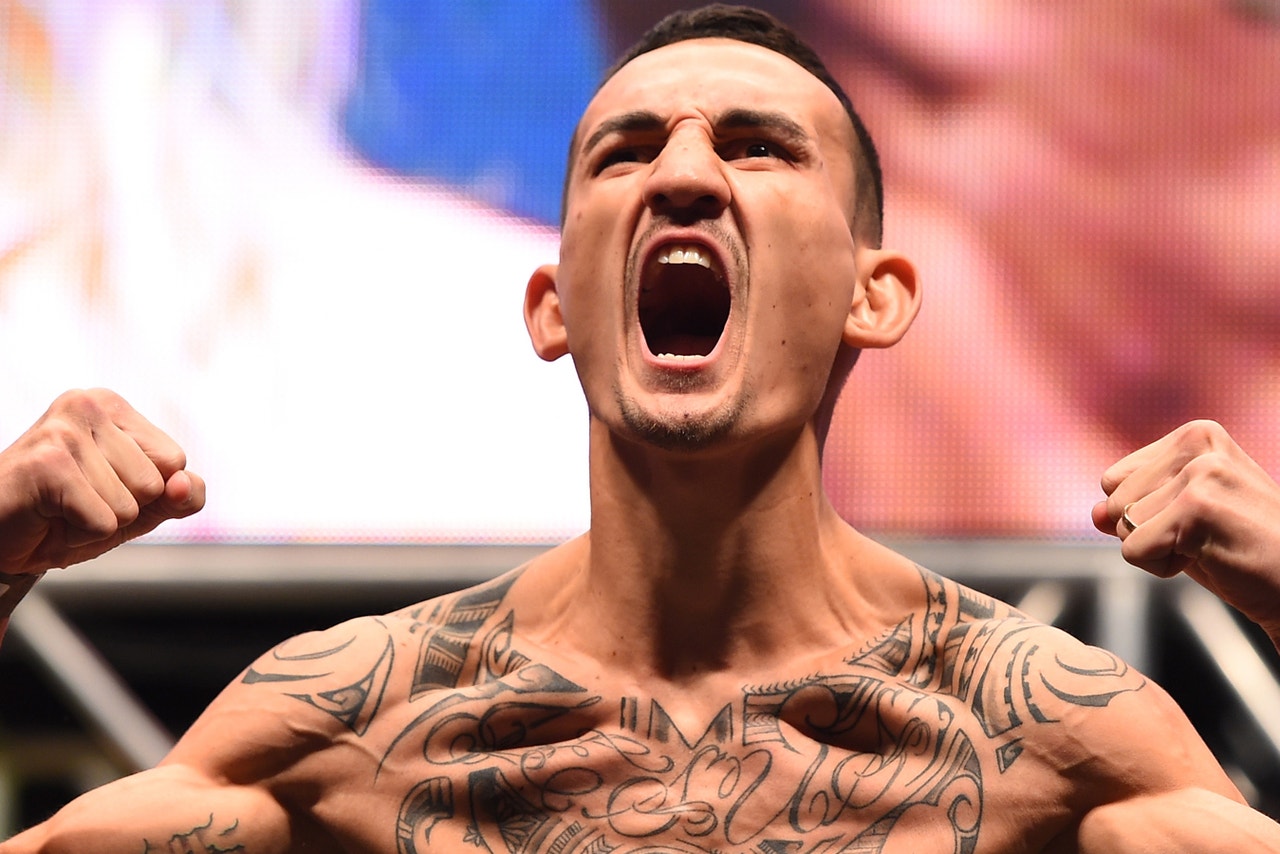 With a nine-fight win streak in the featherweight division, Max Holloway has seemingly done more than enough to warrant a shot at the title, but he was blown away when hearing recent comments from interim champion Jose Aldo.
Aldo won the interim belt back in July at UFC 200 and while he wanted to face current champ Conor McGregor, all signs are pointing towards the Irishman taking a fight with lightweight king Eddie Alvarez rather than returning to 145-pounds right away.
So according to an interview with Combate posted this week, Aldo has now stated that he would prefer a fight with former lightweight champion Anthony Pettis rather than face Holloway, who would be the next logical contender in line for a shot at the belt.
"There's an outbreak in the UFC. An outbreak of p--sy—itis," Holloway said when speaking to FOX Sports on Tuesday night. "A lot of (expletive) guys. You tell me what the hell is going on with the UFC. I'm just as blown as you are right now. He's over here talking about business. You want to talk about business?
"The money fight in the 45 division right now of course is Conor but they keep talking him fighting Eddie Alvarez. There's one guy left, you want to talk about the money fight, talk about me. Talk about Max Holloway."
WARNING EXPLICIT LANGUAGE
Holloway knew when Aldo beat Frankie Edgar at UFC 200 that he would be gunning for a rematch with McGregor, who finished him with a vicious knockout in just 13 seconds the last time they met in 2015.
Unfortunately for Aldo, it appears McGregor has no real interest in a rematch right now so he may be pursuing another goal at 155-pounds instead.
That would seem to leave Holloway as the only possible choice for Aldo if he's looking to fight and defend the interim title while McGregor continues to compete outside the division. When Holloway heard Aldo mention Pettis as a possible opponent instead, he erupted.
"This guy talks about fighting me before and then I don't know what changed in that matter of time. We all know, face the music and come get yours. Come catch these hands and (expletive) let's do it. It's our time," Holloway said. "You know damn straight. He was over here complaining about his title shot, he wanted to fight Conor but at the end of the day, he still got to fight Frankie (Edgar) for another title.
"If you want to be fair, come fight Max Holloway. My mind is just blown."
Holloway has always been very respectful towards Aldo because he's a fighter the young Hawaiian always looked up to as a great champion and incredible competitor.
While he was on top of the featherweight division, Aldo faced all comers and never turned down a fight no matter who he was facing. Now following a 13-second knockout, Holloway wonders if he's not picking and choosing his fights because McGregor altered his reality so much with that one punch that he's now ducking the top fighters in the division.
"He did what he did, he's saying what he's saying, he's losing his mind. I don't know what the hell is going on down there in Rio but he's losing his mind. It's time to fight. I want to fight. Let's fight," Holloway said.
"It's the fight the world wants to see."
Holloway had an argument that he should have earned a title shot ahead of Edgar back in July considering he never faced Aldo and had a longer winning streak at the time, but he kept his mouth shut and just waited his turn.
When Aldo was expected to face McGregor to unify the titles, Holloway stayed quiet and even contemplated a fight with Pettis after the former champion called him out on Twitter.
Now, with McGregor seemingly out of the picture at the moment, and Aldo all of a sudden looking at Pettis for his next fight, Holloway isn't biting his tongue any longer.
"There comes a time when you have to put your foot down, it's time to put your foot down," Holloway said. "So many people trying to get easy fights. If I was Jose or I was Conor, I wouldn't fight me either. I would not. I say this and then I think 'oh no I would' because I want the (expletive) hardest fights. I don't want easy fights. I don't want no shortcuts. So many people nowadays trying to do shortcuts. (Expletive) your shortcuts. I'm over here fighting the damn best guys in the (expletive) world. My last four or five guys I fought, they're all still ranked.
"I'm just (expletive) pissed off and fired up. Nobody wants it. Everybody acts like they want it until they're locked in the cage with me and they find out soon enough what the hell is going on."
Subscribe to the Fight Society podcast on Soundcloud or iTunes for all the latest shows. 
---
---