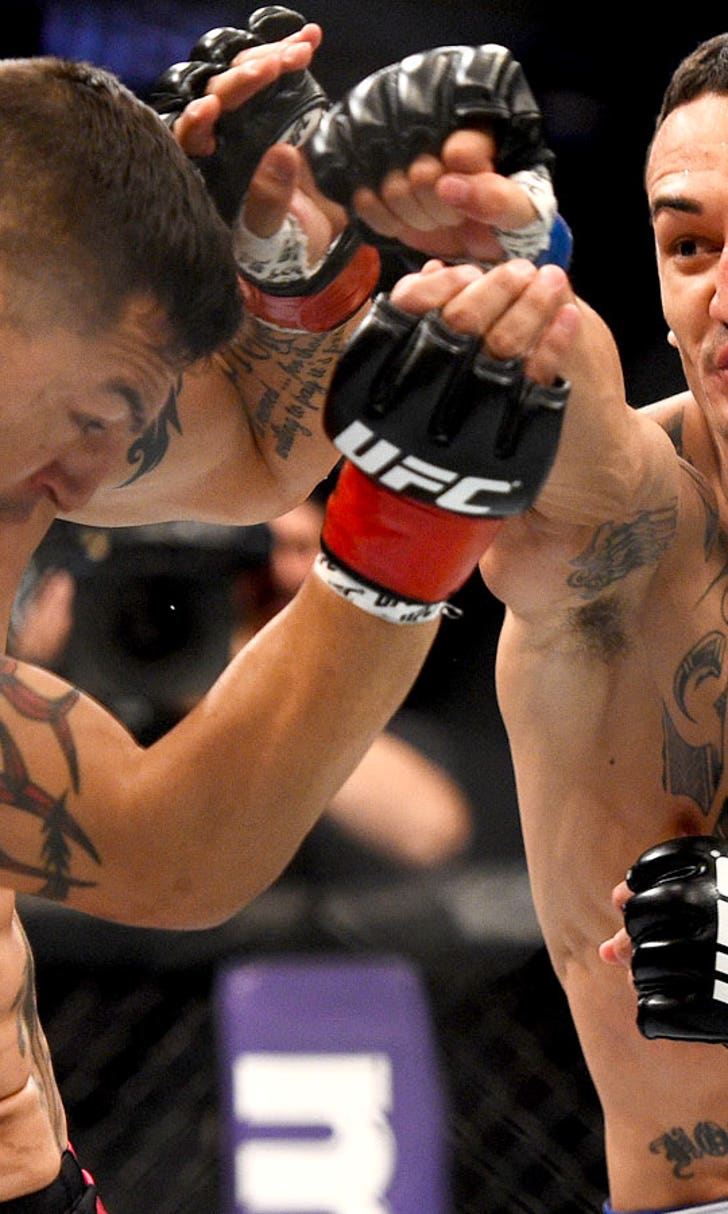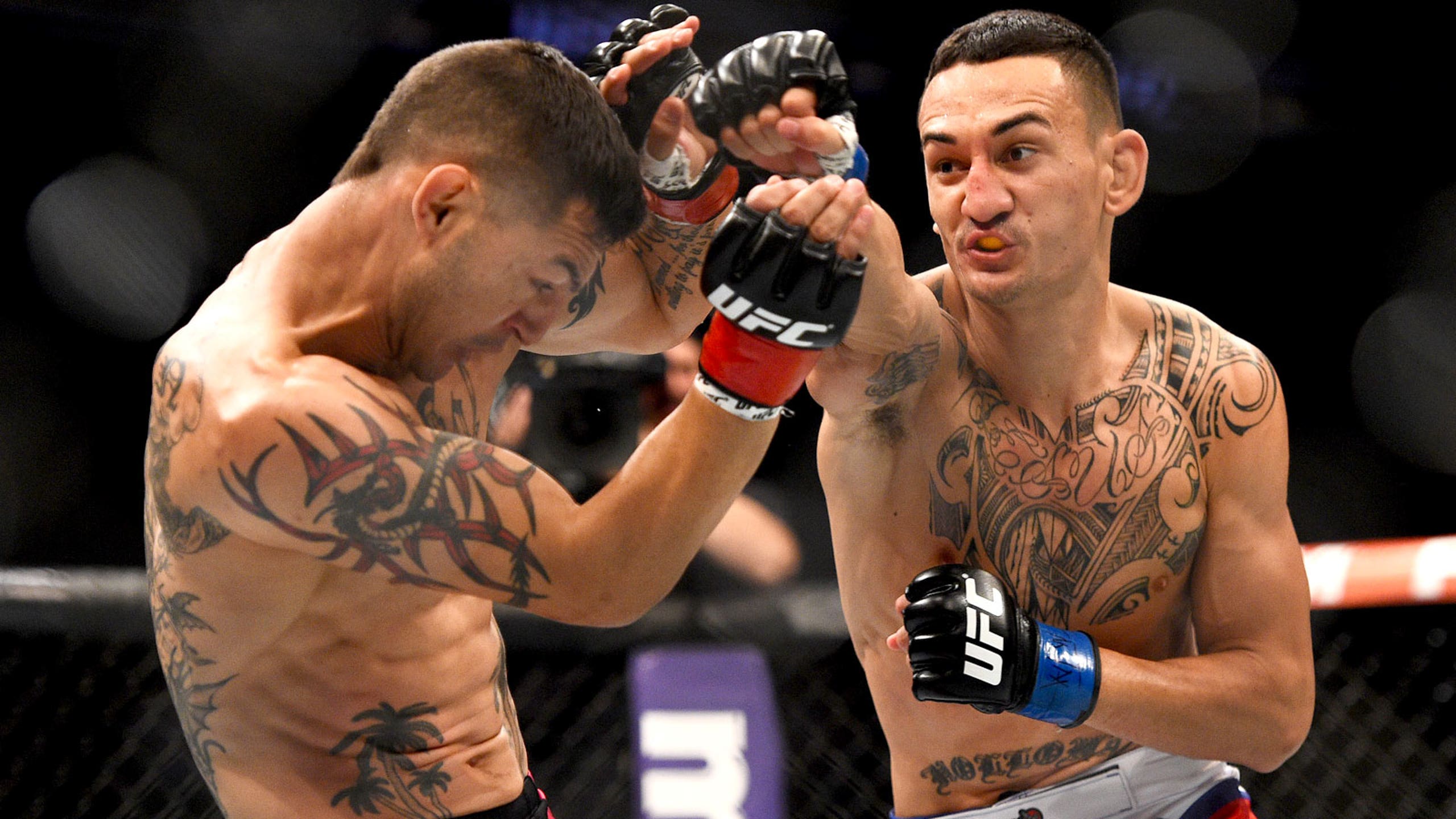 Max Holloway: 'I'm the best striker in the world'
BY Elias Cepeda • August 22, 2015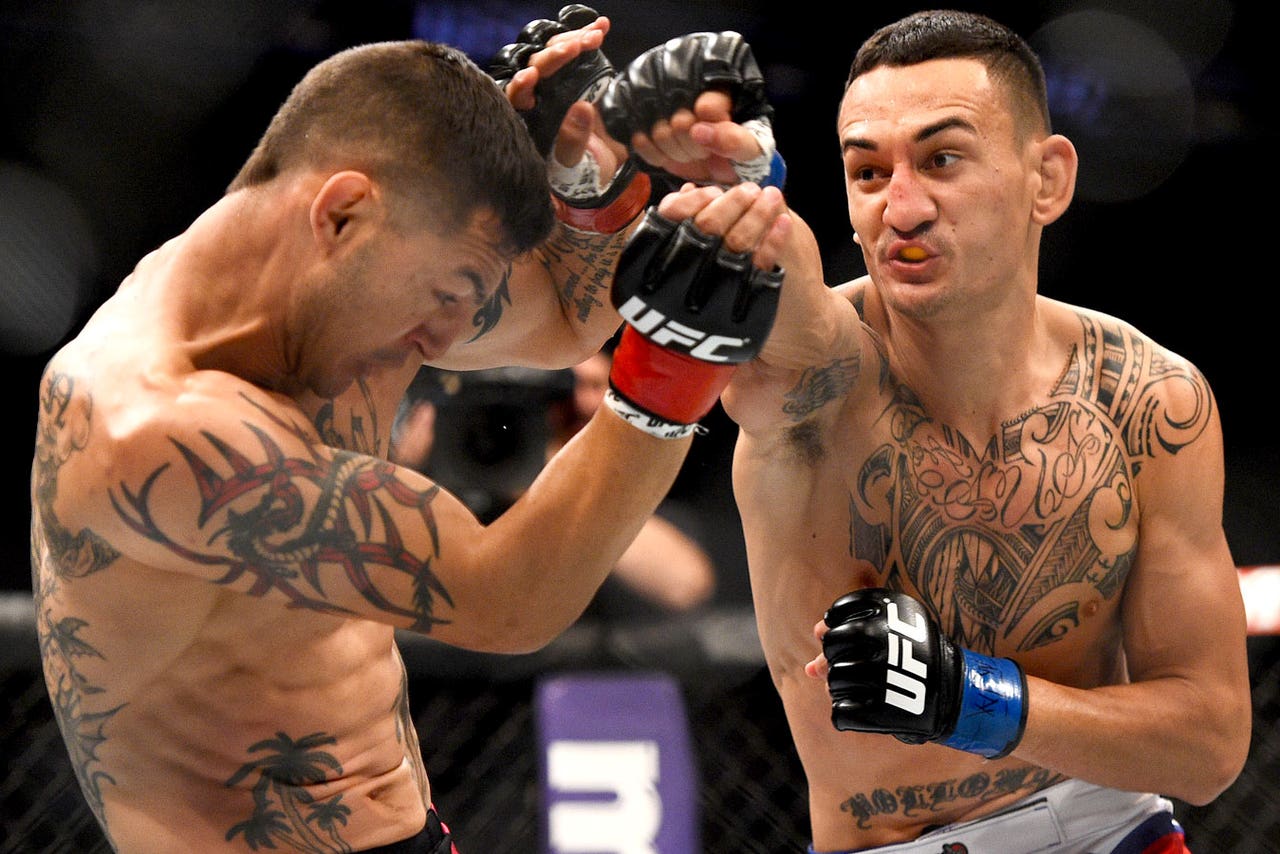 Winning six straight fights is certain to build a great amount of confidence in a fighter. Sunday's UFC Fight Night headliner Max Holloway certainly believes in his ability to make it seven straight this weekend against Charles Oliveira
The 23-year-old is humble enough to defer talk of titles shots, for now, however. "A lot of people are saying it is a No. 1 contender's fight [but] I beg to differ," he revealed to MMA Junkie.
"I think [former lightweight champion and current No. 1 featherweight contender] Frankie [Edgar] deserves his shot. We'll see what happens. It's a make-you-or-break-you fight. You lose in the UFC . . . and you start from the bottom, again. It's a big fight for me and Oliveira and we'll see who wants it more."
What Holloway is certain of is that his striking skills are not just better than his opponent's, but also superior to any fighter of any kind in the entire world. "I go around telling myself [that] I'm the best striker in the world," he said.
"Not in the division -- in the world. I could go . . . and fight any kickboxer, I don't care. That's what I want to do. I want to prove I'm the best striker and that's just how I feel. It's confidence."
The Hawaiian doesn't mind you calling him arrogant for his self-belief. After all, he's perfectly willing to back up his talk.
"People might look at you and say, 'You're arrogant' and this and that. But, no, I'm not. I'm just a confident man. Just because you question yourself doesn't mean I should question myself. If they want to prove it, bring on all-comers. I'd love to prove I can strike with the best of them."
---
---