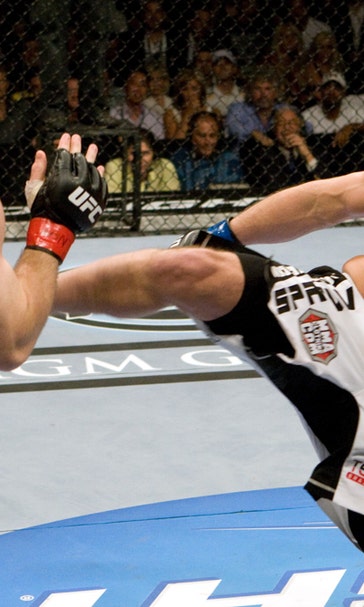 Matt Serra on fighting Matt Hughes again: 'Let's do it!'
November 3, 2015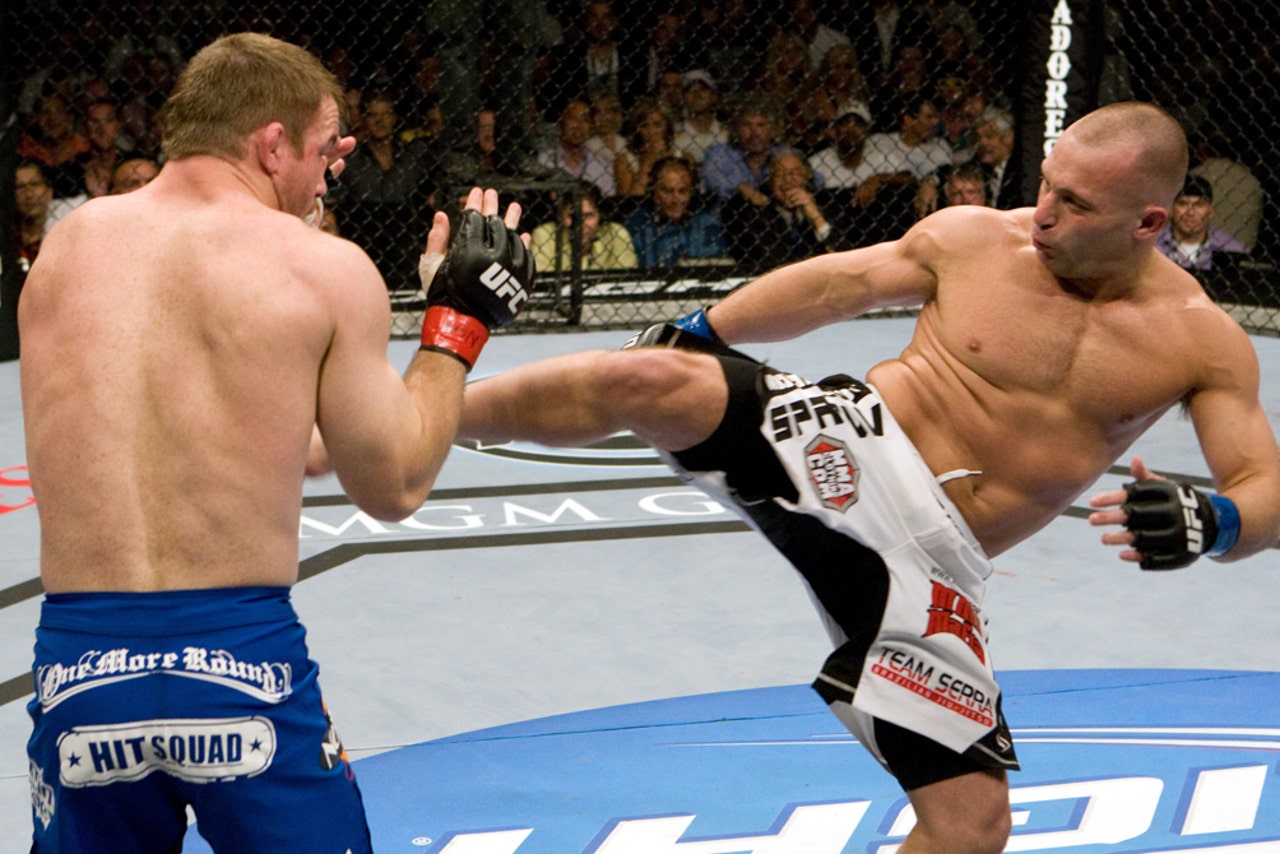 Former UFC welterweight champion Matt Serra has always been a whirling dynamo in the ring and a warmly bombastic personality outside of it. So, in this writer's opinion, you pretty much have to not be a fan of fun or fighting to dislike the New Yorker.
Or, you could just be Matt Hughes. The long-time former welterweight champ and Serra have feuded for years, and their 2009 fight was too close to provide any finality or closure to the rivalry. 
In fact, last spring Hughes said that it would only take a call from his friend and UFC president Dana White to get him out of retirement for a rematch against Serra. While appearing on the Anik & Florian podcast recently, Serra said that he'd welcome the chance to take another crack at the UFC vice president in the Octagon but suggested perhaps Hughes didn't really want the fight all that badly.
"The guy is talking sh*t," Serra said of Hughes.
"Dude, you're best friends with Dana. He gave you a fake ass job. You f**king hall monitor. Come on. Is that guy working harder on the farm or with his fake ass hall monitor job? Fighter relations? Are you f**king serious? If [fighters] have a problem, who are they going to call? I should have that job. Who are they more likely to call? Me or him? I should have that f**king job."
Serra clearly believes that Hughes could get the fight made if he truly wanted. If that ended up being the case, count the 41-year-old in ... he just may need to change up his chemical routine a bit in advance.
"Seriously, [Hughes] should just sit back and collect his checks pretending he's doing something. If the UFC said this is actually catching wind and people want to see the fight I would do it the proper way and it would f**king happen. But if it's not going to happen I'm not going to sit here and just flap my gums," he reasoned.
"I can't stand that guy. I don't even want to say anything because I know I'm not going to get to smack him or anything. If they said, 'Matt, let's do this,' I'd say, 'I need six months,' because I'm a professional. I never missed weight. I'd have to get into a training camp. I'm not doing that for my health.
"I'm not the type of guy to be begging for a fight. Don't get me wrong, if I thought there was any way it could happen I'd be, 'F**k yea! Let's do it,' but in the meantime, I'm on [testosterone replacement therapy]. I'd have to get off the TRT."
Serra would likely also have to seriously cut down on his beloved pasta and weight-lifting, as this writer has seen him, up close and personal in the past year, and he's looking as swole as UFC CEO and co-owner Lorenzo Fertitta. "The Terror" last fought in 2010, and the 42-year-old Hughes last competed inside the cage in 2011.
Oh, and for the record -- Hughes vs. Serra II, yeah we'd watch it. Also, "fake ass hall monitor" is now the front-runner for best insult of 2015.
---
---