Ultimate Fighting Championship
Ultimate Fighting Championship
Matt Brown: Anderson Silva should have gotten at least 4 years
Published
Aug. 19, 2015 5:50 p.m. ET

Less than a week ago, Anderson Silva appeared before the Nevada State Athletic Commission to answer for two separate positive tests that revealed he was using performance-enhancing drugs prior to his fight with Nick Diaz at UFC 183 in January.
Silva's defense team presented a bizarre case where they claimed the former UFC champion took a sexual-enhancement liquid purchased in Thailand that was tainted with the illegal substances that ultimately caused him to test positive.
The commission didn't buy it, they suspended Silva for one year and fined him $380,000. Silva likely avoided a longer suspension with his tests coming back positive in January instead of later this year when Nevada is expected to institute an extremely harsher penalty system that could see combat-sports athletes suspended for two or three years for a first offense.
If UFC welterweight Matt Brown had his way, Silva and all other cheaters would already face a much different future in the wake of getting busted for using PEDs.
"I have no respect for people that cheat," Brown said on the latest Great MMA Debate podcast. "Like I've said many times before, I think he should have been (suspended) four years, take his whole damn purse away, if not a lifetime (ban).
"I don't see anything wrong with a lifetime ban."
Brown joins a growing list of fighters who support the new penalties that have been enacted by the UFC as well, which will dole out harsher suspensions -- including a potential lifetime ban if caught multiple times.
The new UFC drug-testing policy went into effect on July 1 with the United States Anti-Doping Agency on board to administer tests and oversee the program. As of yet, no athletes have turned up a positive test, but unfortunately it's just a matter of time before it happens and someone will be sacrificing years of their career because of it.
Hear what Brown and the rest of the crew, including Jeremy Loper and Damon Martin, have to say about Silva's hearing, Ronda Rousey's recent inclusion in the Forbes' list for the 10 richest women's athletes and a full review of the new Lamb of God album.
Listen here via Soundcloud or download and subscribe via iTunes.
---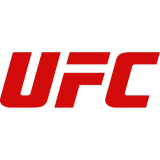 Get more from Ultimate Fighting Championship
Follow your favorites to get information about games, news and more
---